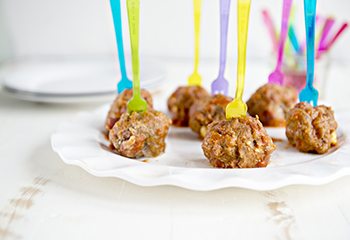 Game Day Snack: Bacon Cheeseburger Meatballs
We all know it's one of the best food holidays around, so being there just for the menu is completely acceptable!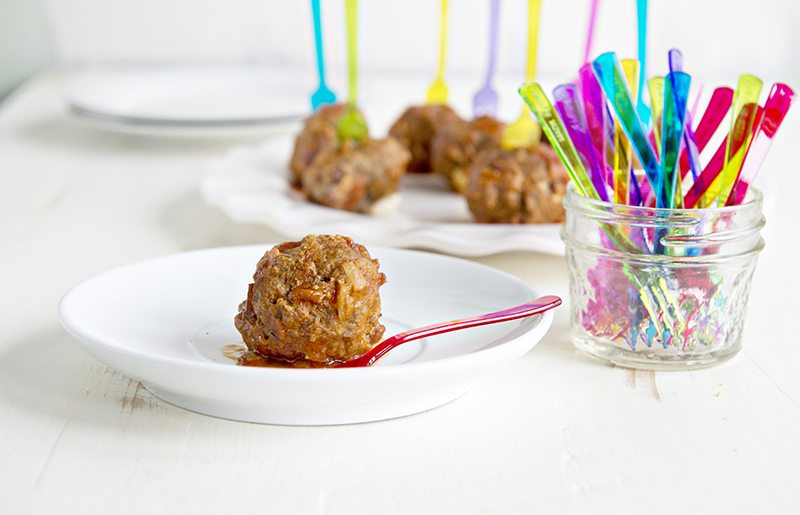 A twist on traditional cocktail meatballs, these Bacon Cheeseburger Meatballs are perfect for the big game. In fact, they may even make someone there purely for the football become a game day food fan.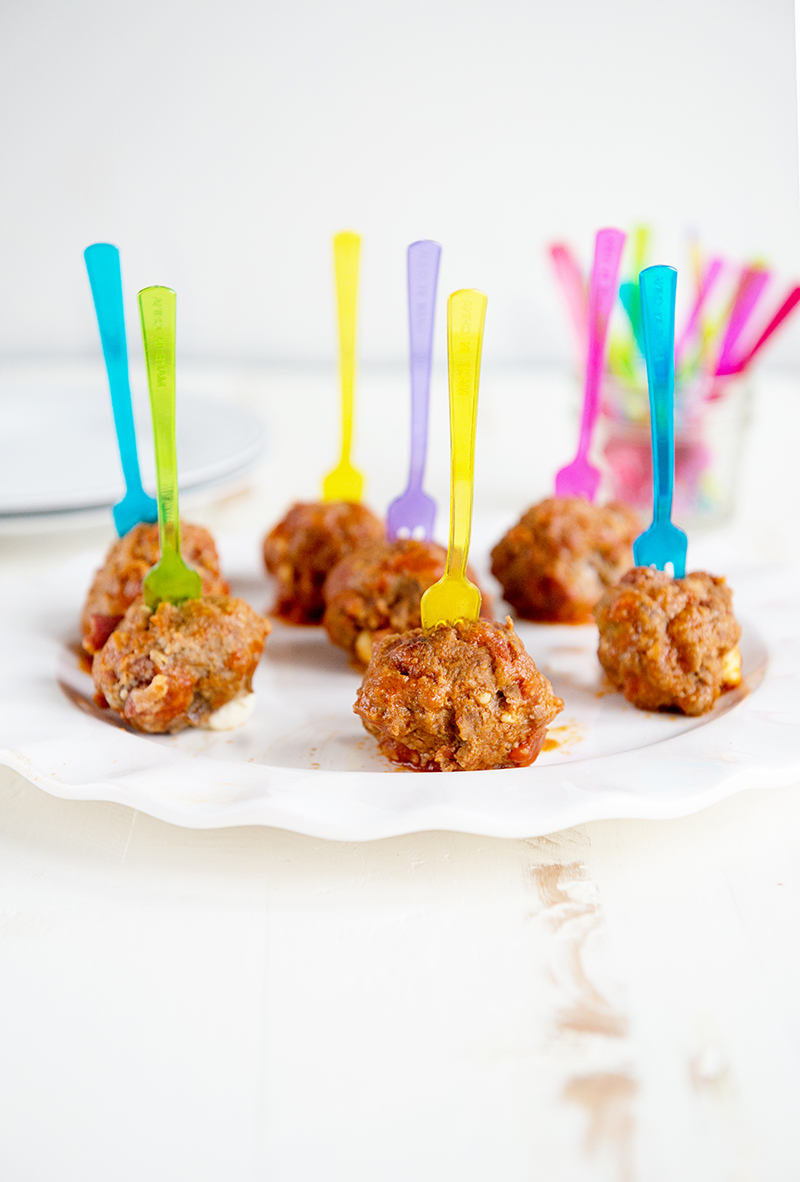 Serve these and watch them disappear in minutes. I'd suggest even doubling the recipe so you have enough to share once everyone finds out how delicious they are.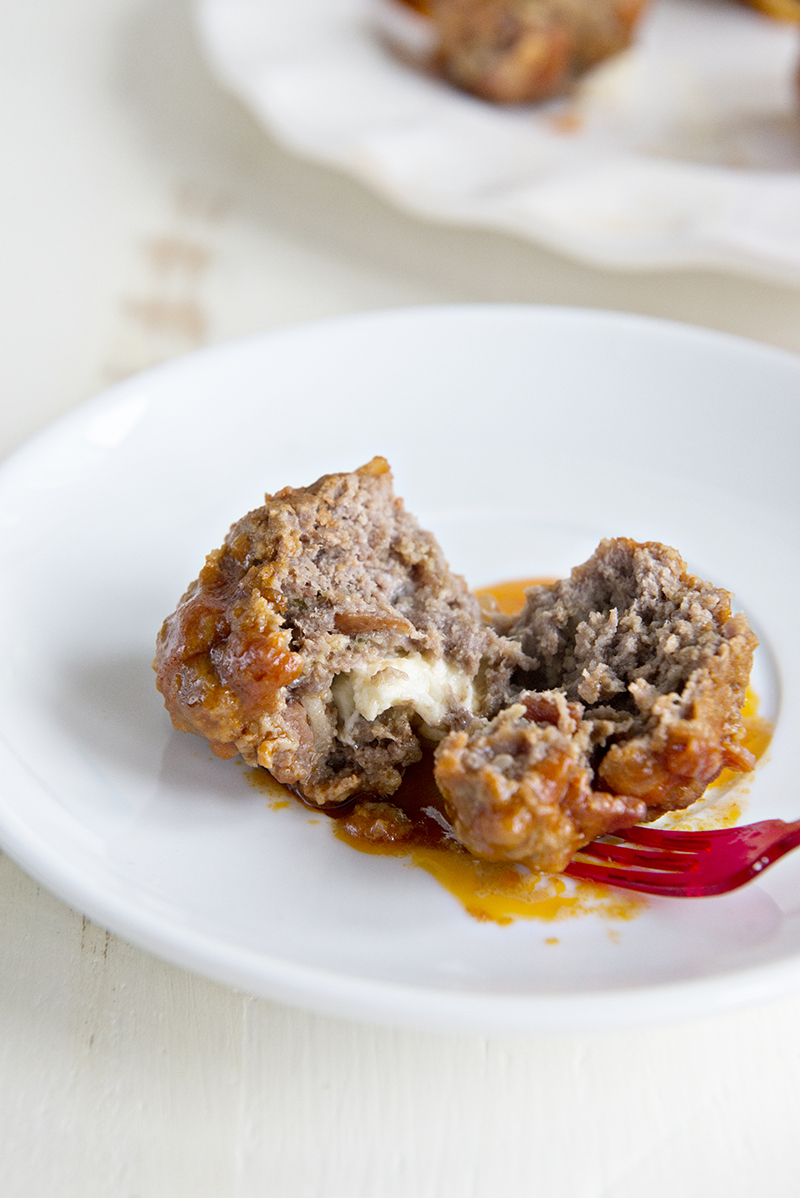 Are you ready for some football food? Enjoy!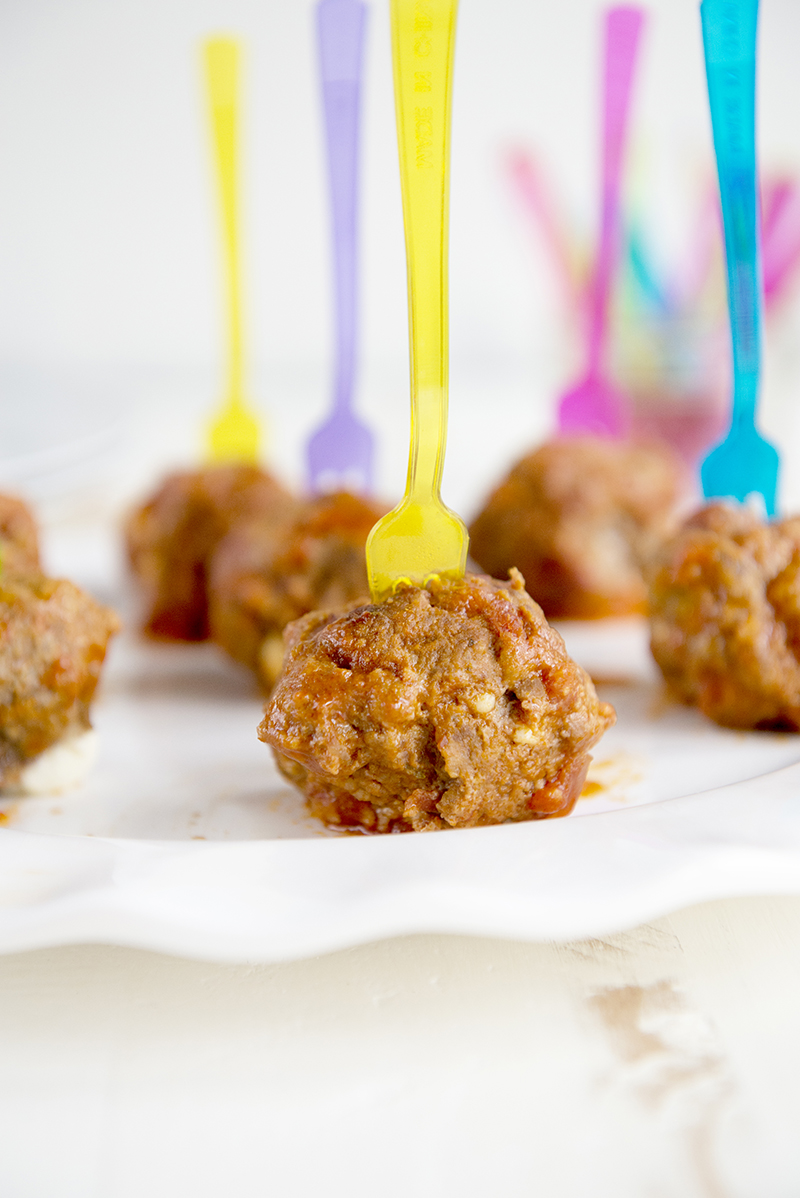 Bacon Cheeseburger Meatballs
Recipe Time: 45 minutes
Prep Time: 20 minutes
Cook Time: 25 minutes
For the meatballs:
1 pound ground beef
½ packet dry onion soup mix
½ cup bread crumbs
1 egg
¼ cup cooked bacon, chopped
5 mozzarella cheese sticks, each cut into 5 bite-sized ½ inch cubes
For the sauce:
1 15-ounce can tomato sauce
1 teaspoon ground mustard
1 tablespoon Worcestershire Sauce
½ packet dry onion soup mix
Instructions:
In a large bowl, combine ground beef, onion soup mix, bread crumbs, egg and chopped bacon.
Using your hands, work all the ingredients together until well mixed.
Take one spoonful of ground beef mixture, flatten slightly, add a cheese cube and form the ground beef around the cheese cube into a ball. Make sure none of the cheese cube is showing. Repeat until all the ground beef mixture is used, and you have around 15 meatballs.
For the sauce, in a large stock pot, combine the tomato sauce, ground mustard, Worcestershire Sauce and remaining ½ packet of dry onion soup mix. Whisk together.
Add the meatballs, fitting into the pot so they are all covered in sauce.
Heat to medium, bringing the sauce to a boil. Let boil for 5 minutes, then reduce heat to low, cover and simmer for 20 minutes, stirring occasionally.
Remove from sauce and serve with cocktail forks or toothpicks.
Kristen Doyle is the author of the award-winning blog, Dine & Dish. Through the use of simple, family friendly recipes, tempting food photography, compelling storytelling and lots of coffee, Kristen has created a space on the internet that feels like home. Pull up a chair and see what's on her menu today.