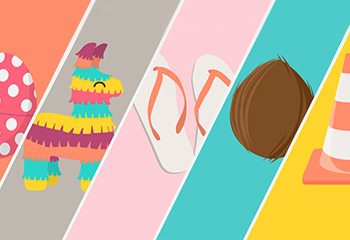 25 Fun Things You Can Send in the Mail
How to mail a potato and other surprising objects
Pick out the object you wish to mail. This can be a potato, brick or beach ball!
Write the address on the object. You'll need to do this in permanent marker. If there isn't a place you can clearly write on, write the address on a separate piece of paper, then tape it to the object.
Add a message. Write something funny or clever on whatever you're sending. Remember that like a postcard, this message will be visible to your mailman.
Weigh your object and add postage. The weight and how far you are sending your mail will determine how many stamps you should add.
Mail it! If the thing you are sending weighs less than 13 oz., you can drop it off at a regular mailbox. If it weighs more, drop it off at your local post office.
Foods you can send in the mail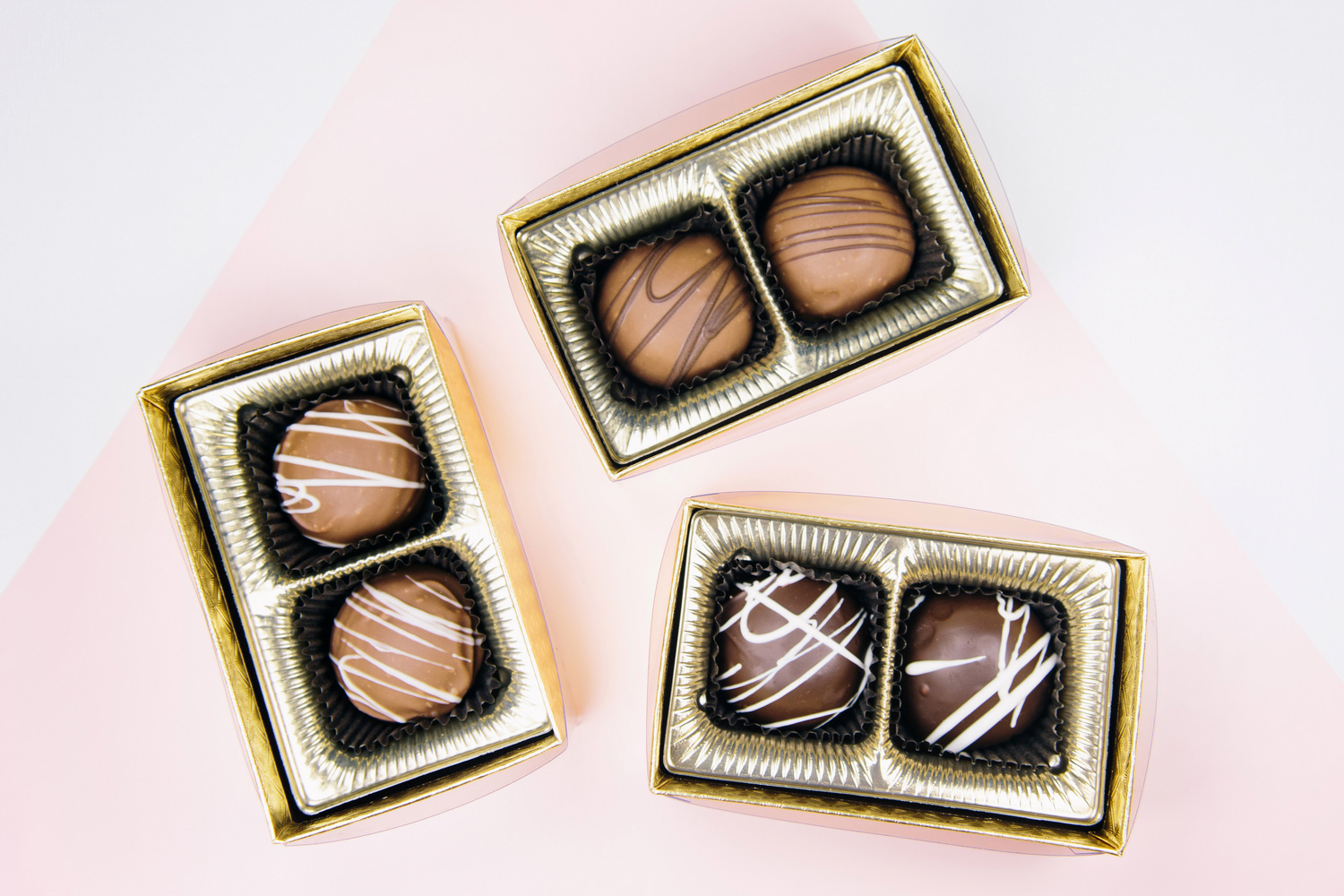 Box of candy
A box of candy is perfect for the dessert lover in your life. Pick out your friend's favorite candy, then cover it with a note and stamps to make their day.
Message idea: Hope you have a sweet day!
Coconut
Want to throw a tiki-inspired party or get-together? What's better than an invite written on a coconut?
Message idea: I'm nuts without you! See you soon.
Potato
Sometimes a movie marathon is all you and your friend or loved one need. Send a potato to them, inviting them to a binge day of all your Hollywood favorites.
Message idea: Let's have a couch potato day together!
Lime or lemon
Lost touch with a friend? Send them a lime or lemon and invite them to reconnect. They can use the lime to make margaritas or add the lemon to an iced tea!
Message idea: Drop me a lime.
Funny things you can send in the mail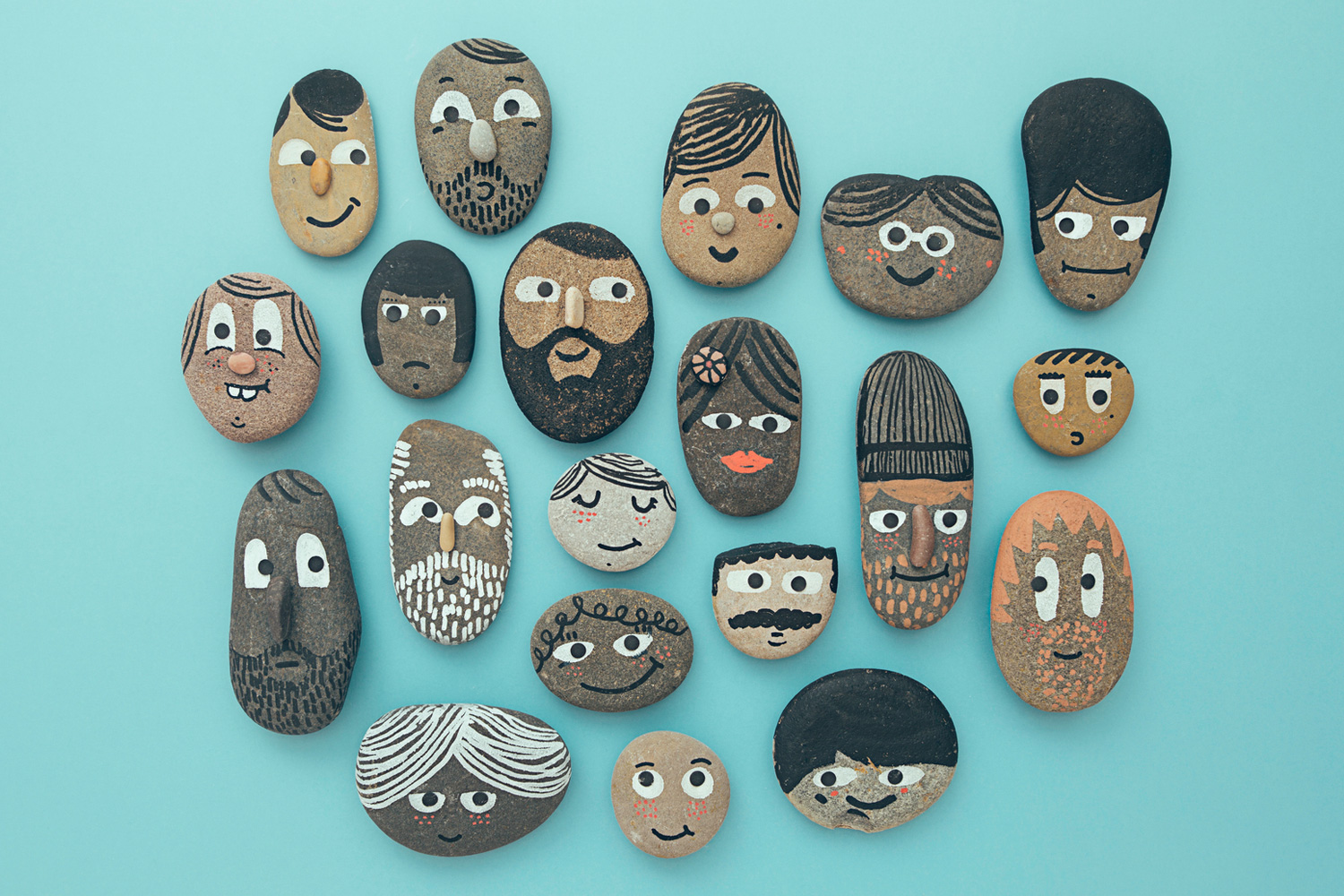 Brick
If your friend or relative has a great sense of humor, send them a brick. They can use it for a doorstop or paperweight later.
Message idea: I'm happy we've built such a great friendship!
Rock
When traveling, send a piece of your trip to someone by mailing them a rock from your destination, or get crafty and paint something creative on a rock so that they can use it as a paperweight or decor.
Message idea: You rock!
Traffic cone
While a traffic cone may seem like a comedic gift, it also works as the ultimate parking spot reservation tool for when your friend wants to return to the same place.
Message idea: I cone-not thank you enough for our friendship.
Piece of wood
Send your friend a piece of wood as a reminder to get in touch with nature. Just be sure to check for any splinters on the sides!
Message idea: Wood you come visit me soon?
Useful things you can send in the mail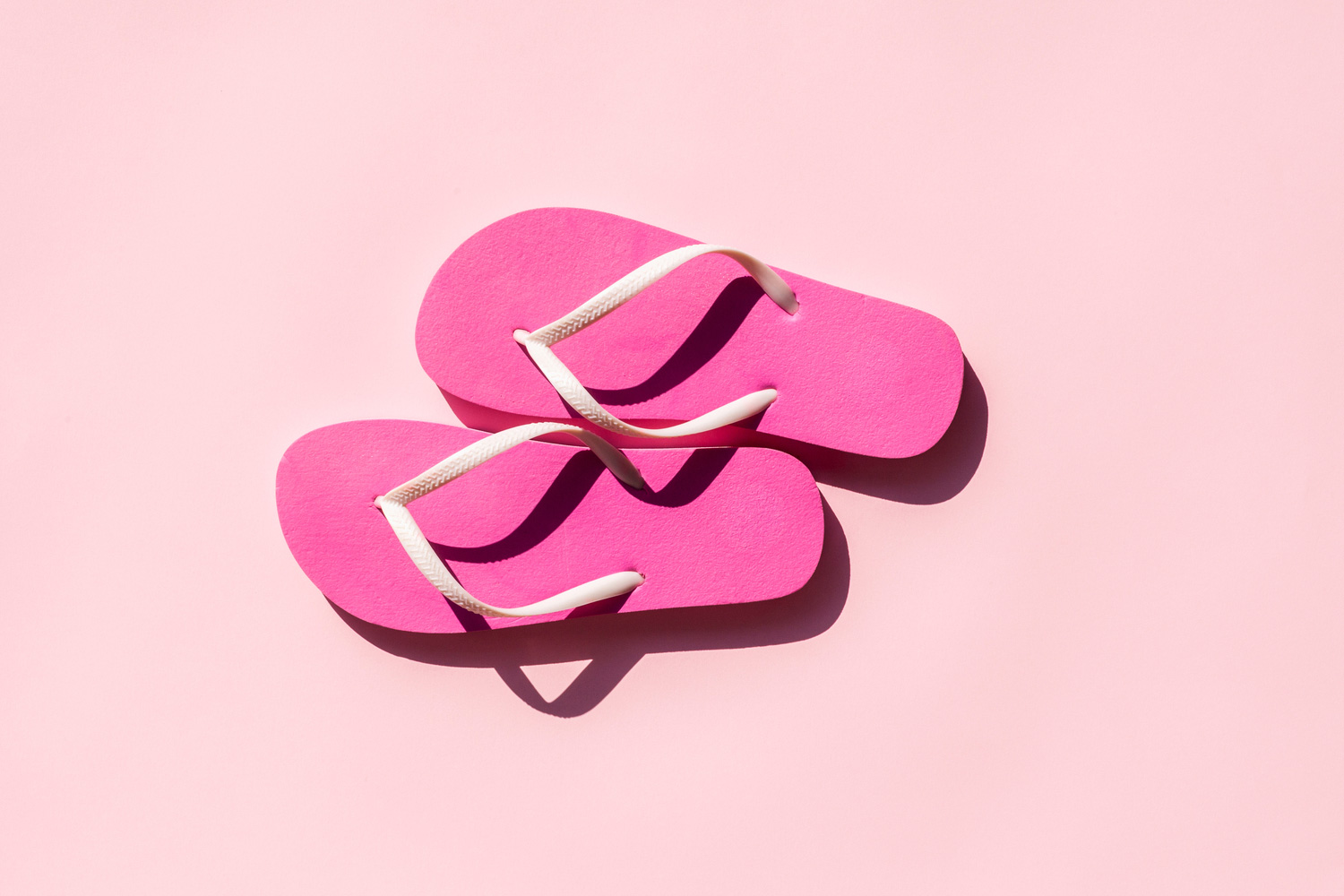 Hula-hoop
Challenge a friend to a hula-hooping contest. Write the date, time and location along the side.
Message idea: I hoop to see you soon!
Flying discs
Set up a game of ultimate flying disc with friends by sending them the toy in the mail. They'll have plenty of spare flying discs if some get stuck in a tree.
Message idea: You're the ultimate friend.
Flip-flop
Want to treat your mom to a pedicure date? Send her flip-flops she can wear out of the spa. Make sure you know her shoe size before sending them out.
Message idea: Sometimes all you need is a good pair of shoes!
Disposable camera
Being far apart from a friend or loved one can be hard. Send them a disposable camera, then ask them to photograph a day in the life. Once they're done with the film, they can send you the photos in the mail!
Message idea: Snap some memories for me!
Toilet paper
Want a more practical gift? Send a friend toilet paper. You'll have an entire roll to write messages on!
Message idea: You're my roll model.
Rolling pin
If you have a relative who loves to bake, send them a new rolling pin. Don't forget to tape your favorite cookie recipe on the side!
Message idea: Bake me something sweet!
Stapler
If your friend got a new job, send them a stapler as a practical congratulations gift. There are tons of fun shapes you can choose from.
Message idea: It's great to have such a staple friend.
Pillow
Encourage your loved one or friend to relax by sending them a comfy pillow. Not only will it help them get some shut-eye, but it's like sending a virtual hug in the mail!
Message idea: Sending you lots of Zzs!
Sticky notes
Everyone could use more sticky notes! If you're feeling creative, write or illustrate something small on each piece of paper.
Message idea: Thanks for sticking around.
Celebratory things you can send in the mail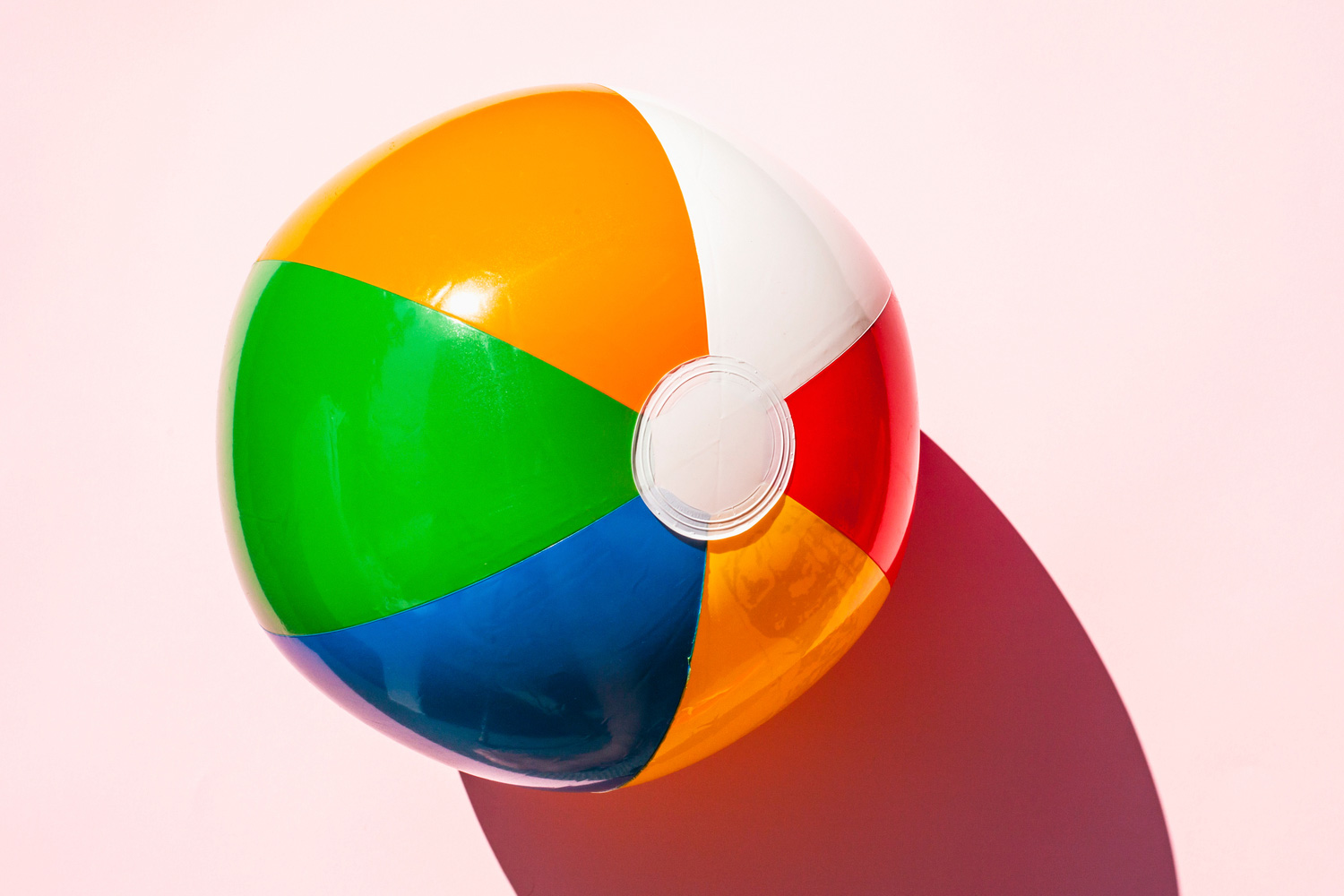 Piñata
Missed a friend's birthday celebration? Send the party to them with a piñata stuffed with their favorite sweets and treats.
Message idea: I'm bringing the party to you!
Message in a bottle
You don't have to throw a message in a bottle into the ocean — mail it directly to a friend! You can even get romantic and add a flower with the message. Just be sure to overnight it so the flower stays fresh!
Message idea: Hope to sea you soon!
Plastic Easter eggs
It doesn't need to be Easter for you to send Easter eggs to someone. Stuff them with a fun note or candy, tape them shut, then send them out to all your friends!
Message idea: You crack me up!
Box of balloons
If you have a big announcement you want to send someone, there's no better way to do it than by sending a friend a box of balloons. Inflate the balloons and fill them with fun notes, money or confetti.
Message idea: I know you'll rise to the challenge.
Inflated beach ball
Promote a trip to the beach with an inflated beach ball. Use it for a game of sand volleyball when the waves get too rough.
Message idea: Life's a beach! Let's go visit one soon.
Hat
If you're missing out on a birthday party or fun celebration, send your friend or loved one a fun hat. Just be sure that the brim is wide and sturdy, like on a sombrero, so you can write the address on it.
Message idea: Hats off to you!
Bucket and shovel
Perfect for kids, a bucket and shovel make for an easy summertime activity. You can even go the extra mile and pack the bucket with sand and toys! If you do, make sure to tape the top of the bucket shut.
Message idea: Let's dig for treasure together!
Basketball
Invite your friend to watch a basketball game — or participate in one — by sending them a basketball in the mail. If you're attending a different sporting event, you can swap it out for a volleyball or soccer ball.
Message idea: Meet you on the court!
Fun things you can send in the mail
We've created a visual with some of our favorite things to send in the mail. It's the perfect way to surprise a loved one with a funny or useful gift. Just slap a stamp on one of these fun objects and drop it in your local USPS mailbox.

With so many creative and funny things you can send in the mail, it can be hard to choose. Luckily, you can never go wrong sending something sweet, like dipped strawberries!