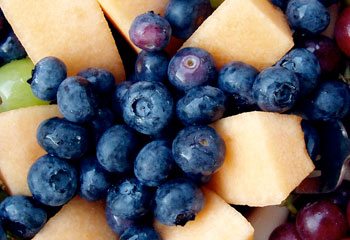 The Fruit
It goes without saying that the best fruit salad starts with the best fruit. Fresh seasonal fruit from local farms and groceries has better texture, flavor and will last longer, so you can even make your salad a day in advance or save the leftovers for later.
The Tools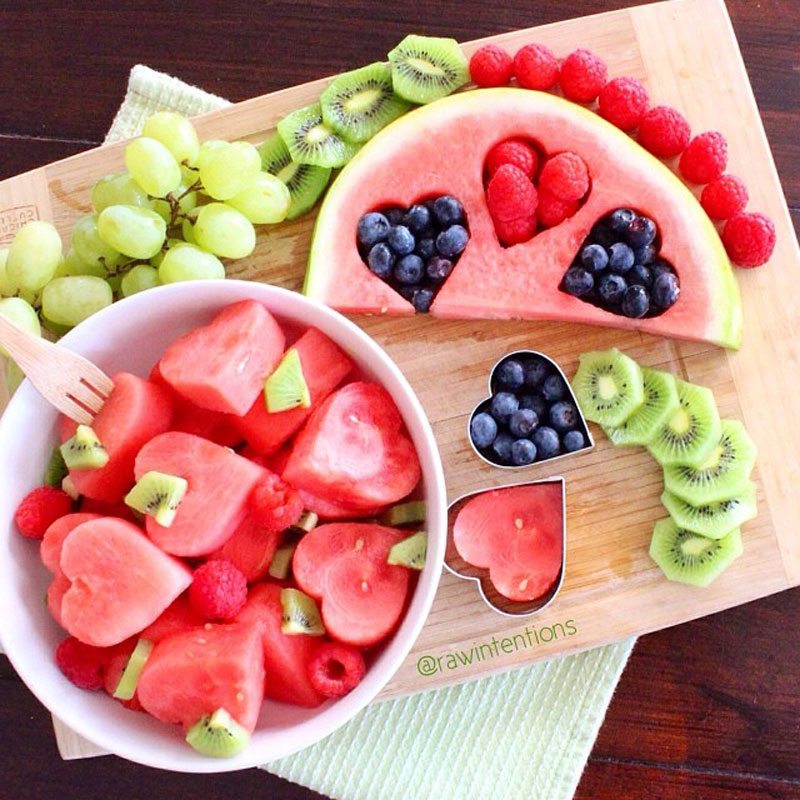 We all know that fruit should be cut into bite-sized pieces. But who wants to spend all day slicing apples? Grab the right tools for the job and make quick work of the task: an apple corer, a strawberry huller and a melon baller. Small cookie cutters work great for melons and also add a decorative element to the salad.
Ideally, all your fruit will be perfectly ripe. After all, no one wants a mouthful of mushy melon and tart strawberries. If you do end up with a basket of less-than-ripe fruit you can fix it with sugar. Sugar breaks down unripe fruit making it softer and sweeter. Take this hack to another level by using mint- or vanilla-infused sugar.
Keep it fresher in a salad spinner. Fruit salad gets juicier the longer it sits. The basket of a salad spinner will let the extra liquid drain and help the fruit stay crisp when stored overnight. Toss some of the juice back into the salad just before serving for extra sweetness or save it and make vinaigrette the next day.
Something Extra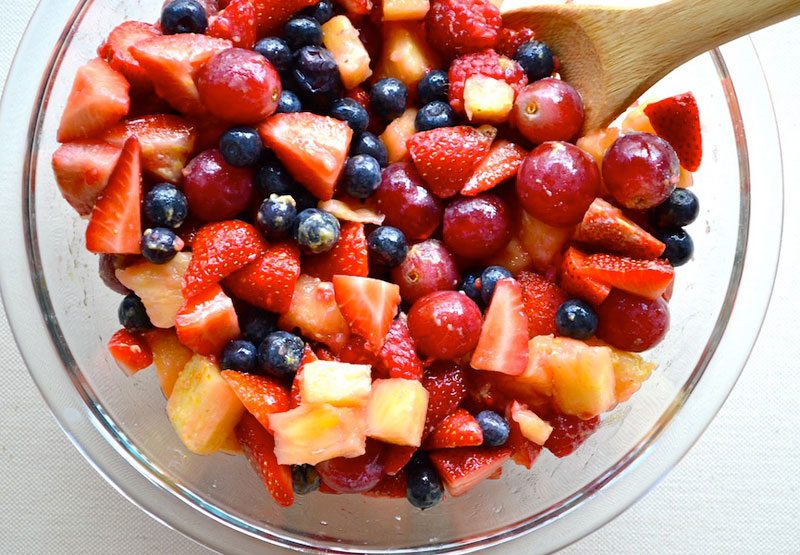 In addition to choosing the ripest fruit, you can amp up your fruit salad with one or two extra special ingredients.
Add a hint of vanilla with a few scoops of pudding mix. Vanilla pudding mix melts into the fruit's natural juices quickly for a delicious sauce.
Top individual salads with a dollop of whipped cream and garnish with orange zest and cinnamon. This pairs especially well with salads that feature citrus, apple or banana.
Fruit salads that have a higher ratio of berries will benefit from a generous scoop of creme fraiche or sweetened sour cream. Garnish generously with a chiffonade of mint or basil.
A light sauce of citrus juice and honey will help prevent fruit from turning and temper the sweetness. Start with 1/3 cup of citrus juice (try orange, grapefruit or tangerine), a squeeze of lime and honey to taste. For a little kick, consider mixing in a bit of grated ginger before tossing it into the fruit.
Or turn your side dish into an aperitif. Fill a fruit bowl with drunken melon balls or liquor-infused watermelon and let the good times roll. Just be sure to clearly label the spiked fruit if your party will include little ones.
Mix it Up
Throw a fruit salad on the grill for deeper, more complex flavors. The grill brings out the natural sweetness of the fruit, caramelizes the edges and adds a subtle char that is quite interesting. Stone fruits such as peaches and pears work great on the grill, as do fleshy fruits like figs and strawberries.
You know what else goes great in a salad? Vegetables! Yes, even in a fruit salad, vegetables can be a delicious addition. Try tossing in a cup of sliced celery with apples and red grapes, equal parts heirloom tomatoes and watermelon, or using diced jicama to add crunch to a tropical blend of bananas and citrus.
If adding vegetables to your fruit salad sounds a bit too adventurous, just redefine your idea of fruit. According to botanists, the fruit is the part of the plant that contains seeds. This opens up a whole new list of potential ingredients: cucumbers, corn, pea pods, avocado, as well as some grains and nuts. Try tossing in a cup of cucumbers with your melons, add creamy diced avocado to a grilled salad, or mix in a helping of quinoa for extra protein.
The Hacks
When making a fruit salad at home a glass dish is the perfect presentation. It's pretty, shows off the fruit and it's easy. However, if you're bringing this side dish to a summer party it's time to step up your game. Carving a watermelon or other large fruit is a popular way to create a stunning presentation. Plus, you won't have to worry about bringing the dish home at the end of the night.
Here are some of our favorite fruit bowl hacks.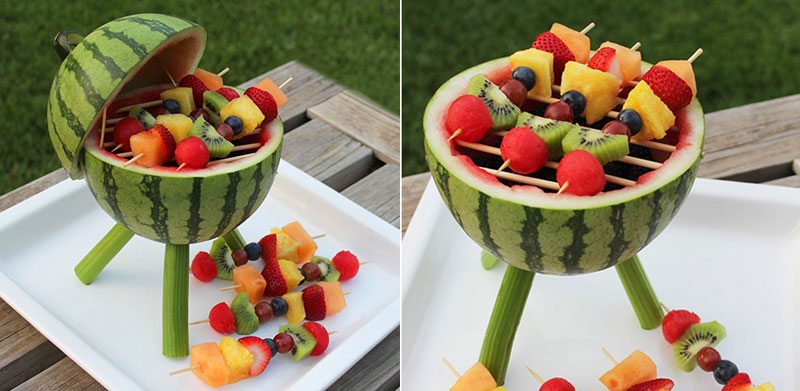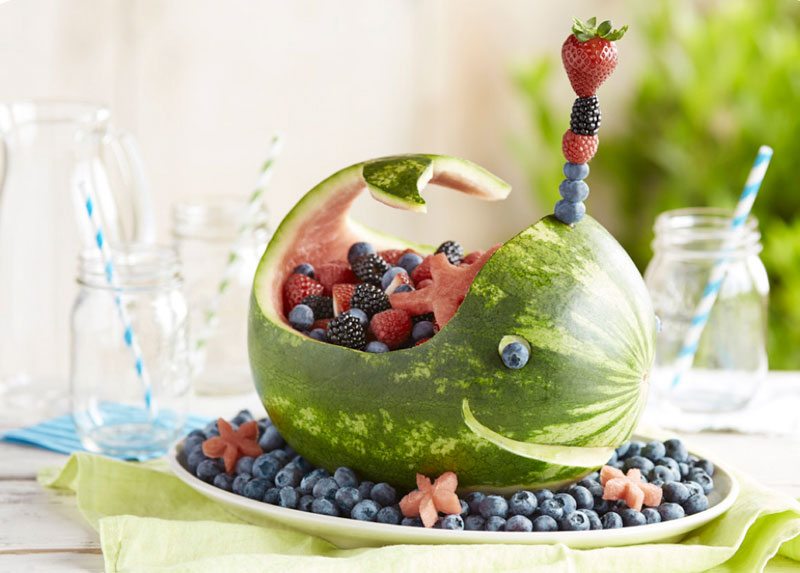 Summer's Best Side Dish
If you've already been enjoying fruit salads this summer these tips will help you save time and jazz up your side dishes. What will you put in your next fruit salad? Share in the blog comments.
Follow us on Pinterest for summer recipes and useful fruit hacks.
Featured image by Peter Fleck.