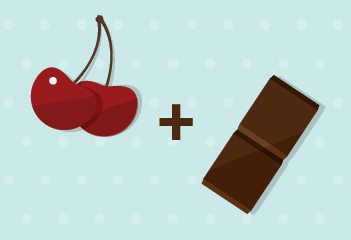 24 Delicious Fruit and Chocolate Pairings

You'd think anything dipped in chocolate is amazing right? We can't disagree. But when it comes to dipped treats, the the trick is to pair the right chocolate with the right fruit. Keep in mind, there are certain fruits such as strawberries, apples and bananas that would go well with other types of chocolate as well, so it made our job of narrowing it down a bit harder!
Either way, you can't go wrong with any of these. Fruit never has to be boring and with these fruit and chocolate pairings, you'll never look at fruit the same way again.
Which fruit combination will you try first? Why not go big and start with the matcha powder with lychee and go from there…or even better, host a party and have your guests try them all!
Of course, if you don't have these items at hand, you can always get a little help from us. Our dark, milk and white chocolate dipped fruit are always a crowd pleaser!