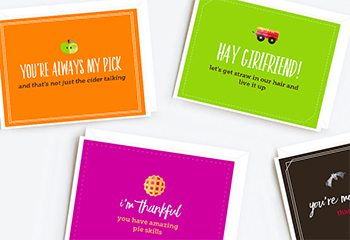 Printable Cards: Our Favorite Fallidays
How to Make a Falliday Card
1. Click the link to our printables here: Falliday Printables
2. Print full size (do not scale to page) on 8.5′ x 11′ Cardstock paper.
3. Cut cards apart along the dotted line and fold in half. Cards fit in A7 (5.25″ x 7.25″) envelopes.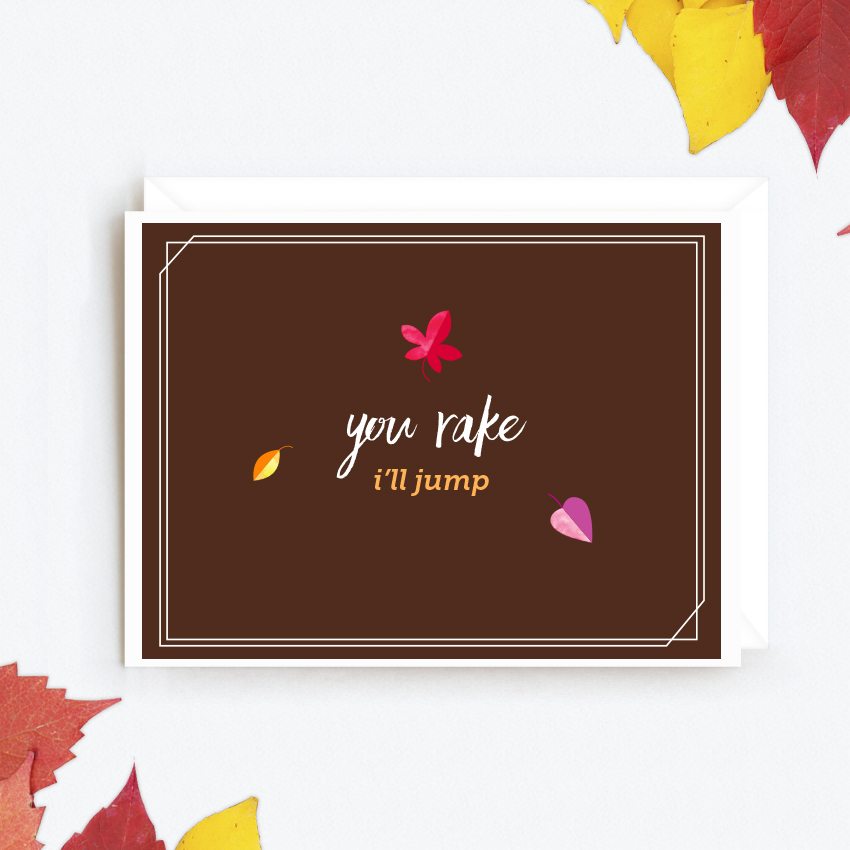 We thought of all our favorite fall things, and people, when we designed these cards. Like our niece who loves jumping in leaves with her goofy sheepdog (too bad he can't rake).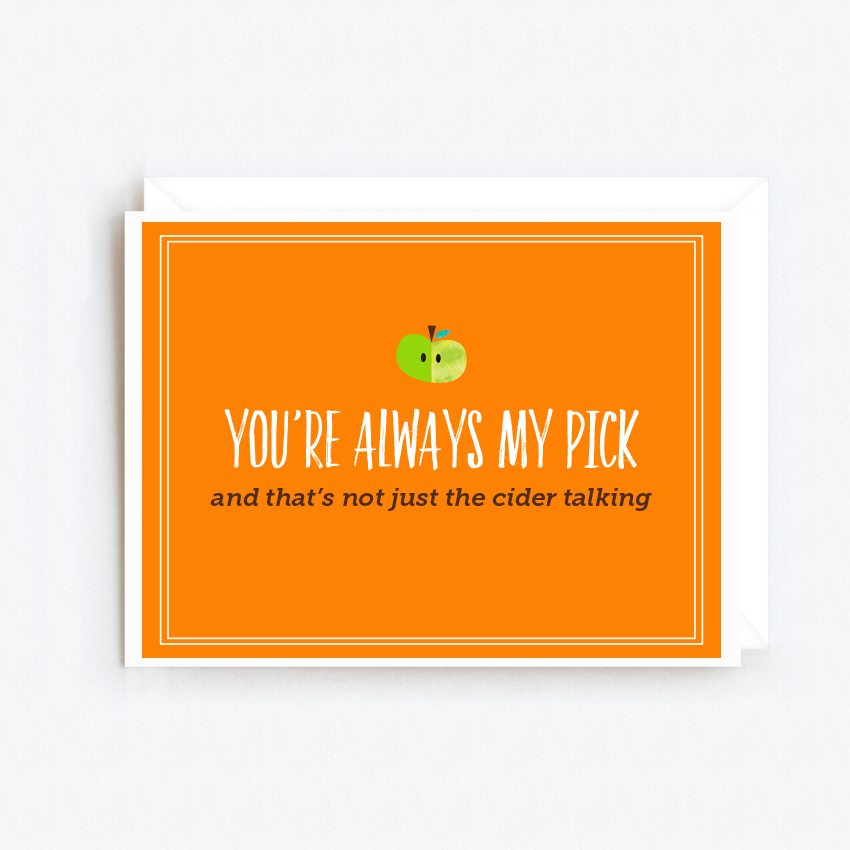 And grandma, the world's most amazing Thanksgiving pie baker, and everything delicious maker. Plus our cider-sipping, apple-picking big brother.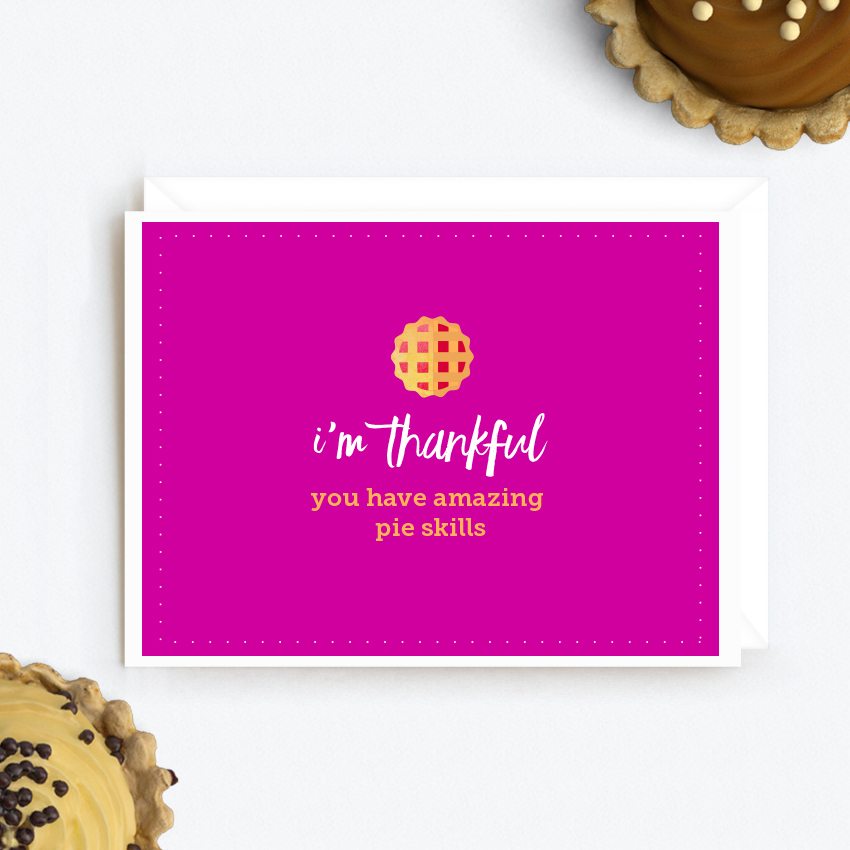 Then there's our BFF whose always up for getting lost in a corn maze, or a sunset hay ride at the farm.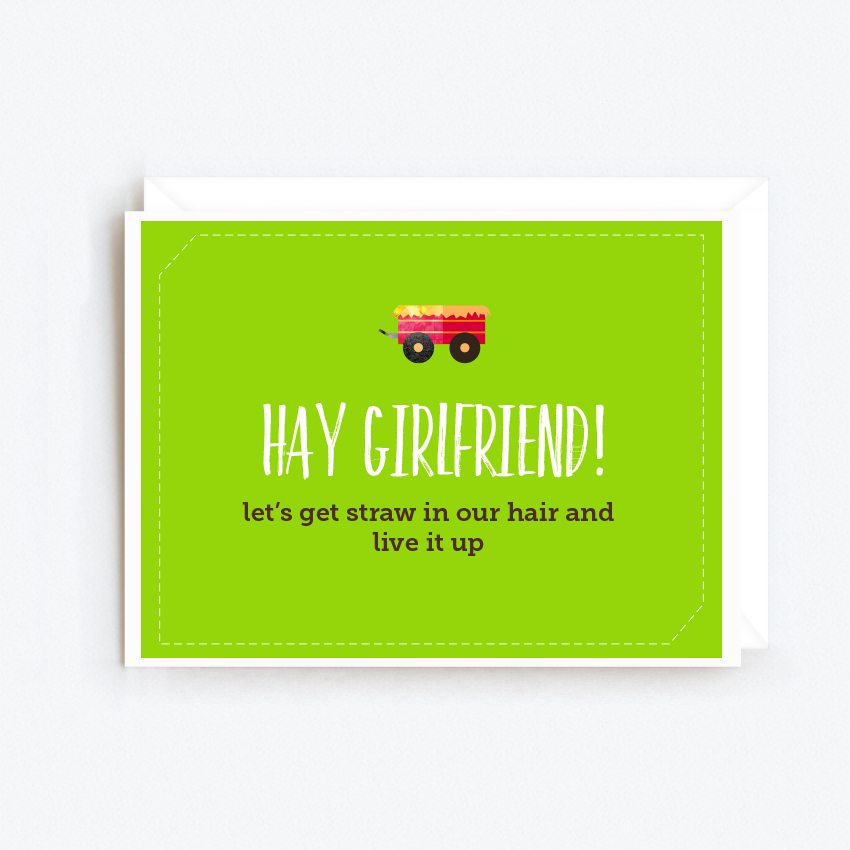 And our pumpkin-lovin' sister who never says no to a pumpkin latte, pie, ice cream cone … you get the idea.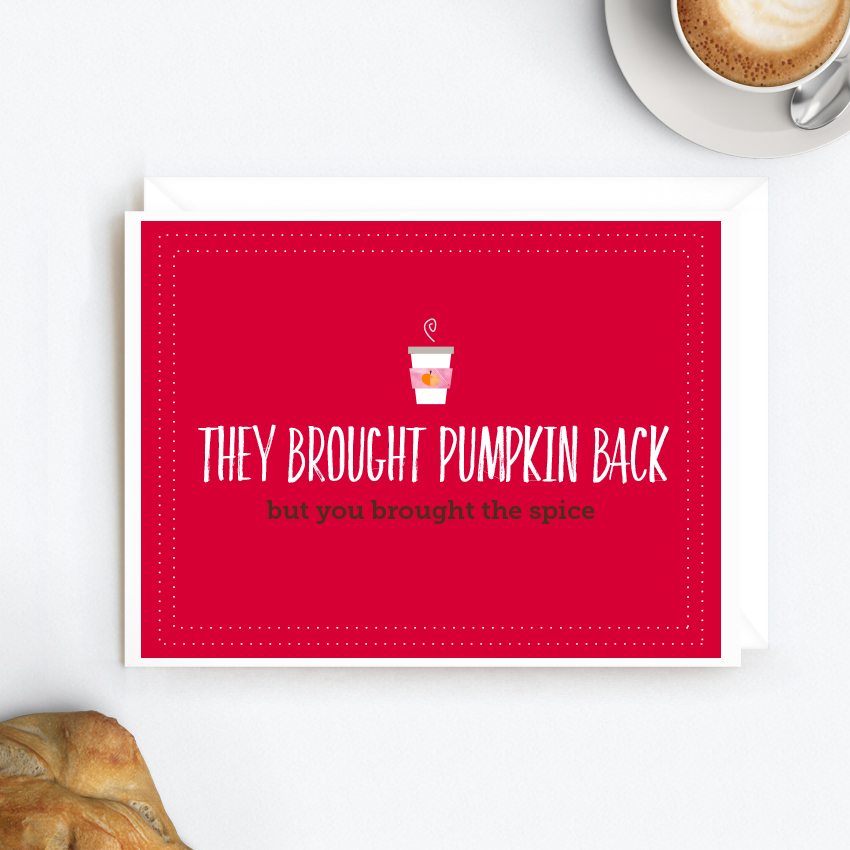 Then there's our guy, who really knows how to rock a cape and fangs on Halloween (or any day he's feeling mesmerizing).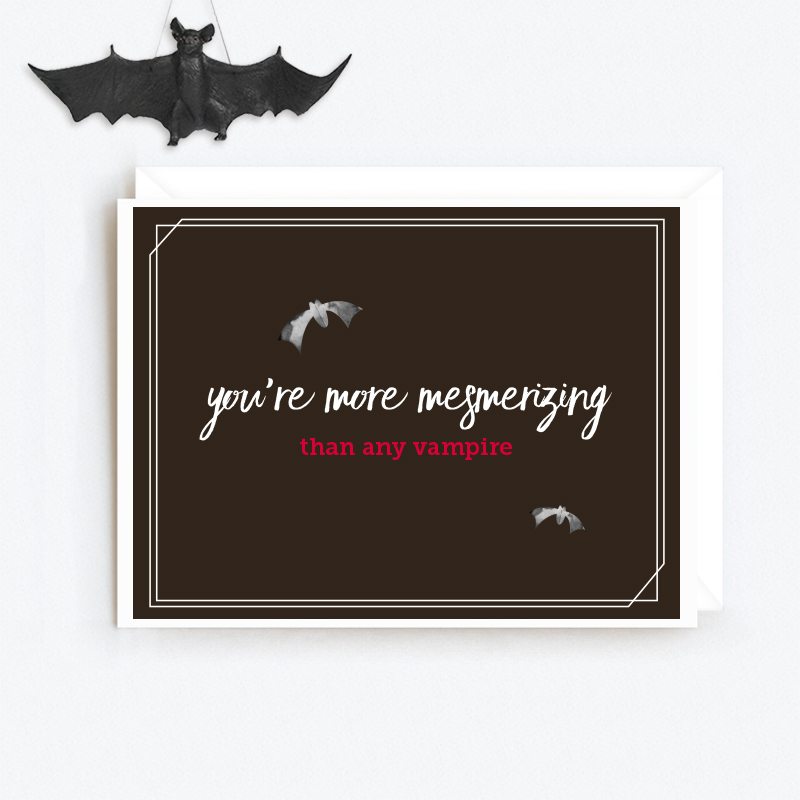 Delicious Falliday Gifts
Are you with us? We're sure you are. And you're ready to celebrate fall like never before. Good thing our new collection is full of delicious fall treats that your friends and family will love. Chocolate-covered pumpkin cheesecake bites. Leaf-sprinkled berries. Candy bar caramel apples. We're serving up all their favorites with a dipped twist.