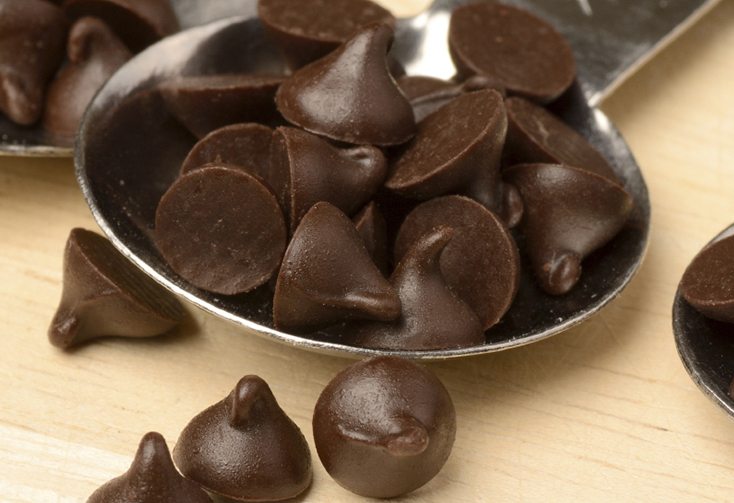 24 Favorite Chocolate Chip Recipes
Pancakes
What better way to start off the day than with chocolate chips in your breakfast, and what better way to do that, than put them in pancakes? Try these classic variations.
1. Chocolate Chip Oatmeal Cookie Pancakes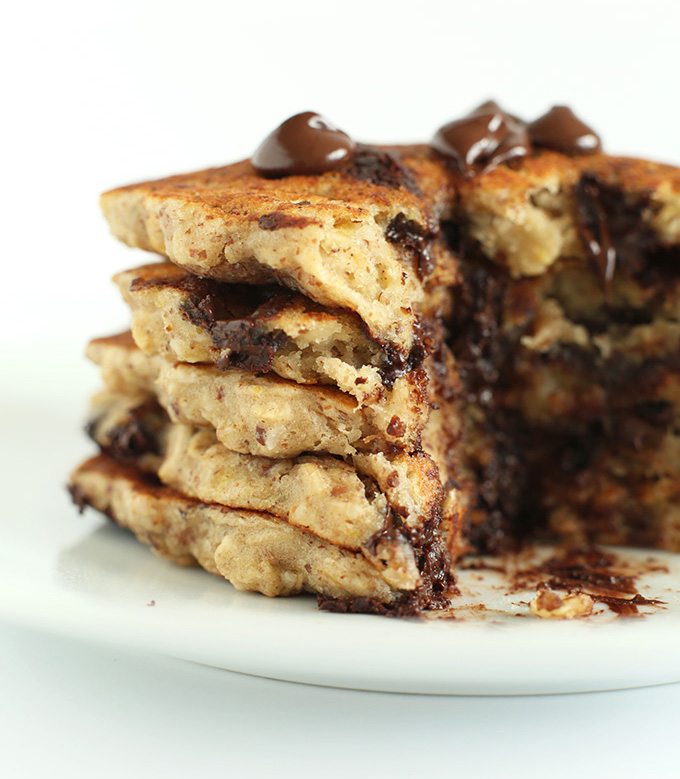 This healthy version is also vegan and gluten-free.
Source: Minimalist Baker
2. Peanut Butter Oatmeal Chocolate Chip Cookie Pancakes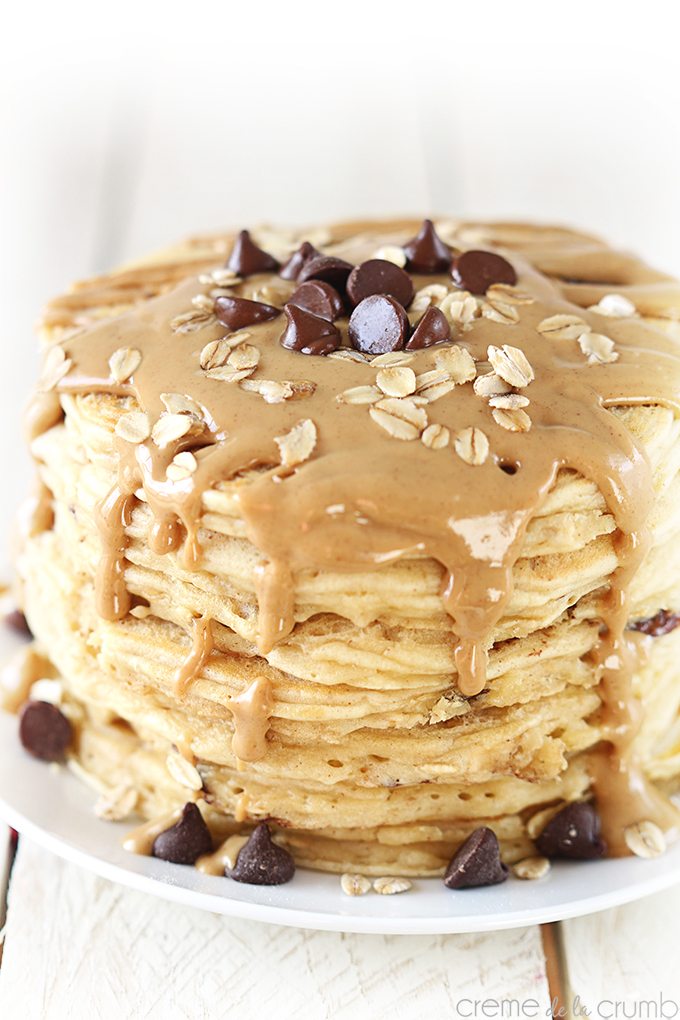 Peanut butter sauce makes these pancakes a decadent treat, while oatmeal gives them hearty texture.
Source: Crème de la Crumb
3. Banana Chocolate Chip Pancakes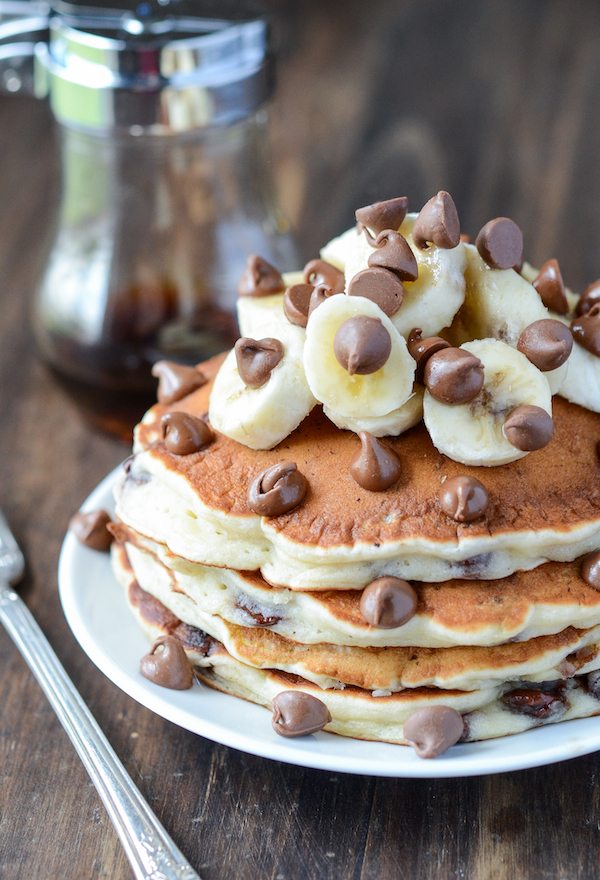 Chocolate chips and creamy bananas combine to create these heavenly pancakes.
Source: The Novice Chef
Cookies
4. Chocolate Chip Cookies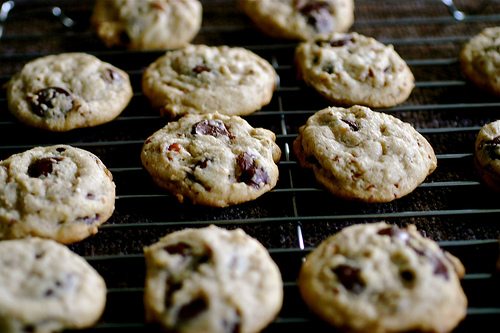 The quintessential chocolate chip recipe. Smitten Kitchen has a fantastic starting point. Sea salt optional!
Source: Smitten Kitchen
5. Oatmeal Chocolate Chip Cookies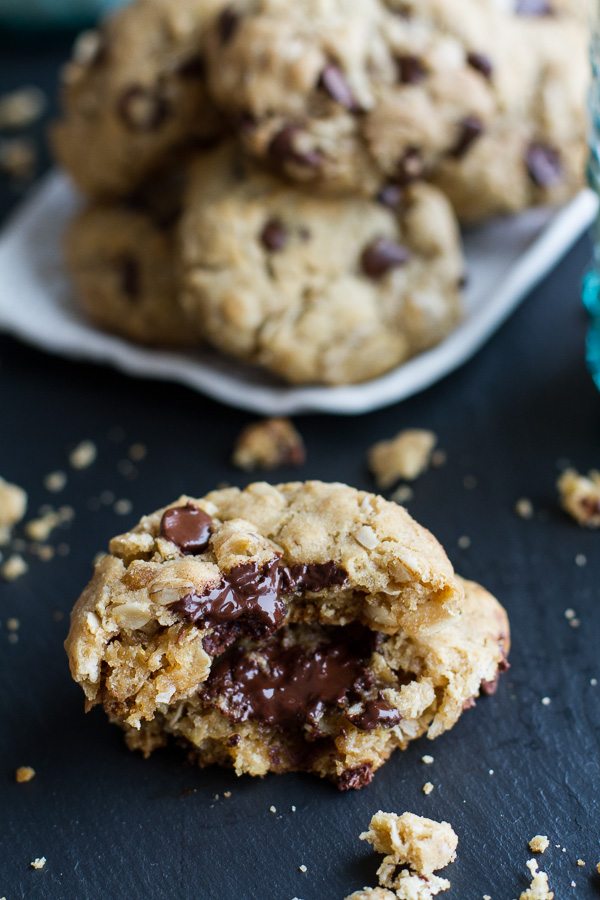 This no-fuss, one bowl recipe yields chewy, chocolaty oatmeal cookies without a huge time investment.
Source: Half Baked Harvest
6. Double Chocolate Chip Cookies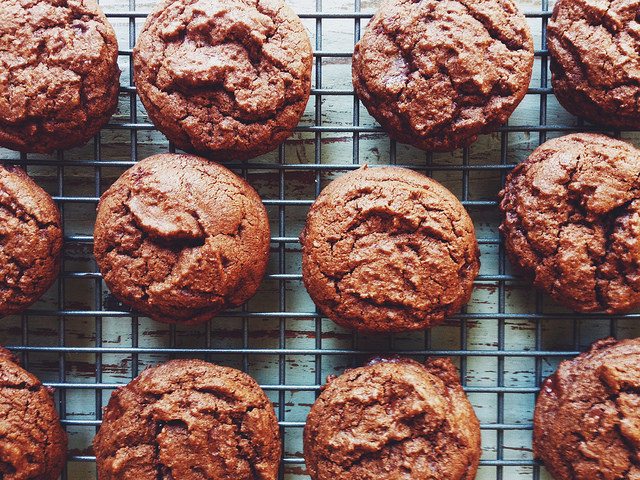 What's better than a chocolate chip cookie? A double chocolate chip cookie! Cocoa powder amps up the chocolate flavor.
Source: Joy the Baker
7. Skillet Chocolate Chip Cookie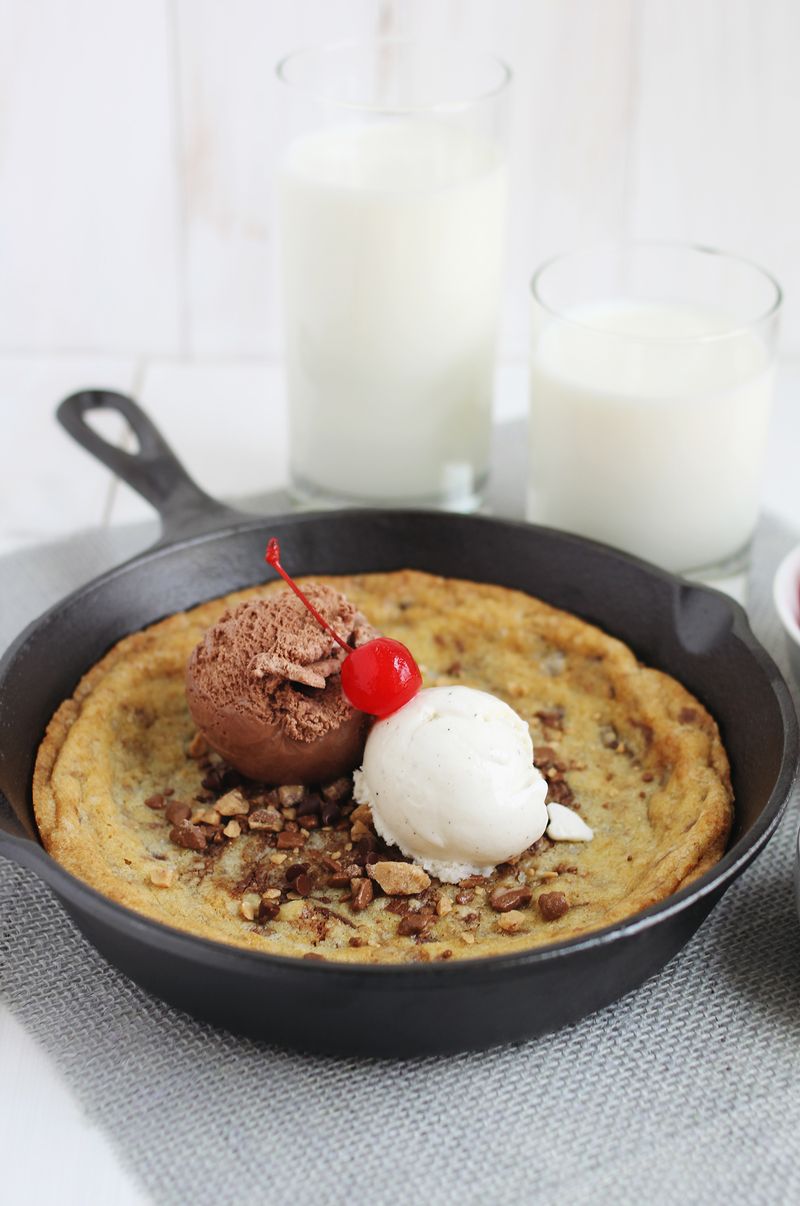 What's better than chocolate chip cookies? One giant chocolate chip cookie!
Source: A Beautiful Mess
Bars
Like cookies, bars are a tried and true way to add chocolate chips to your day. Here are a few classics, and some more unique recipes you'll love.
8. Oreo Truffle Chocolate Chip Cookie Bars
This bar layers the crunch of Oreos and chocolate chip cookies with the richness of cream cheese.
Source: Crazy For Crust
9. Brown Butter Chocolate Chip Hazelnut Cookie Bars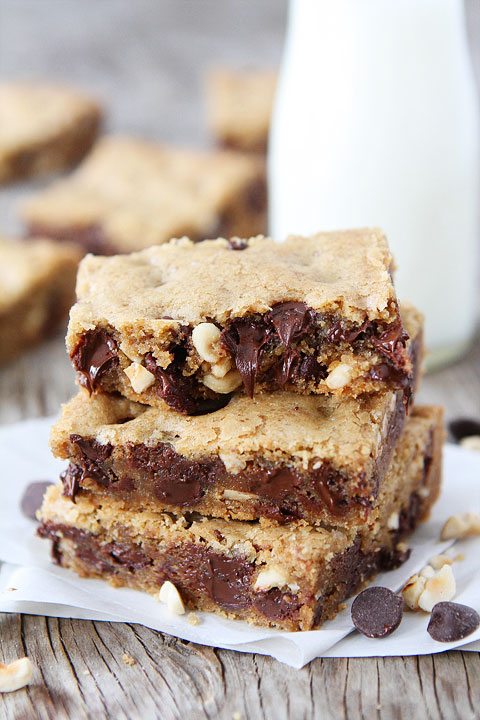 Brown butter and hazelnuts add a sophisticated twist to these chocolate-chip-cookie-inspired bars.
Source: Two Peas and Their Pod
10. Dark Chocolate Browned Butter Chocolate Chip Cookie Bars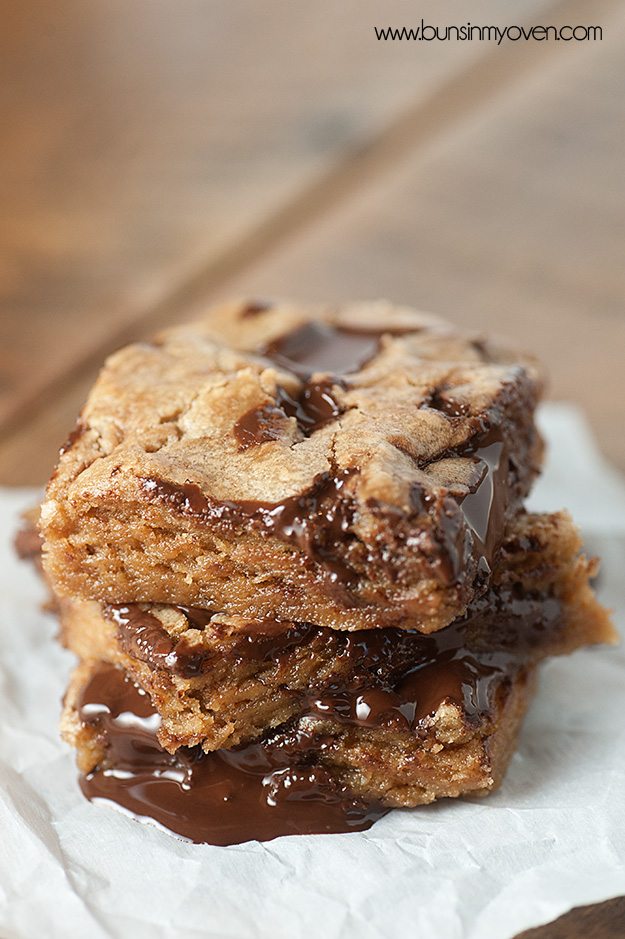 Dark chocolate oozes out of these cookie bars. Serve them a-la-mode for a true crowd pleaser.
Source: Buns in My Oven
11. Pretzel Chocolate Chip Cookie Bars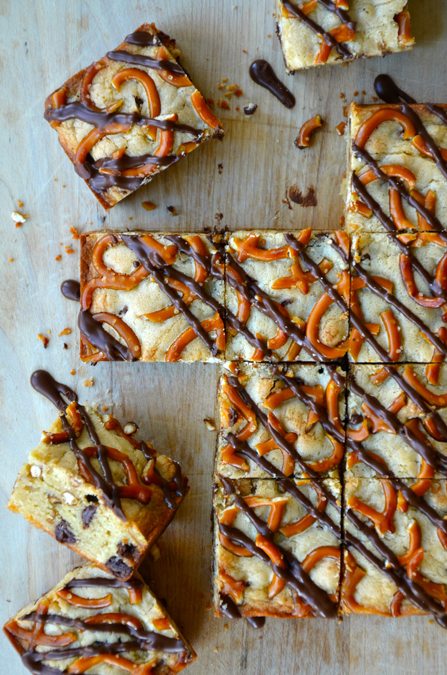 Their salty-sweet flavors makes these bars a popular pick.
Source: Just a Taste
Breads & Muffins
Breads are fantastic eaten fresh and warm, or toasted up with a little butter the next day. Here are a few of our favorites.
12. Cinnamon Swirl Chocolate Chip Bread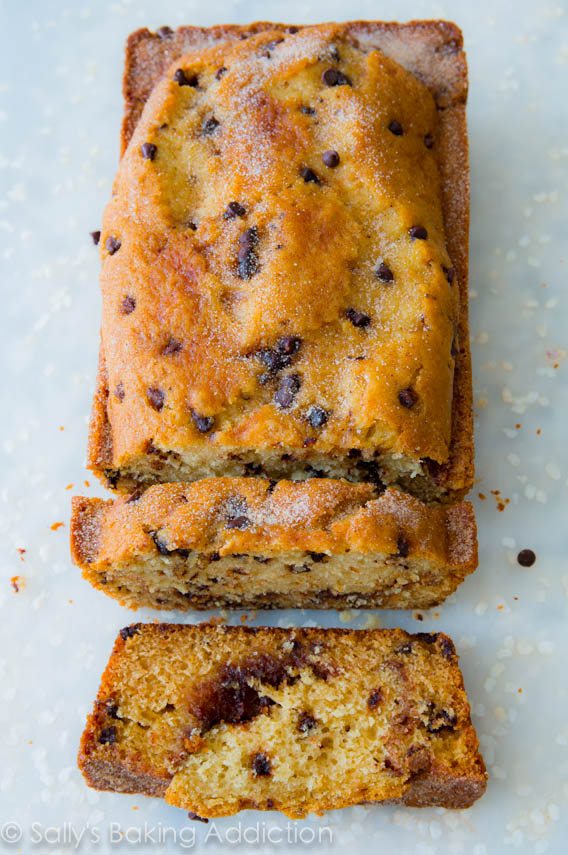 Cinnamon and chocolate make this bread a great loaf for breakfast or afternoon snacking.
Source: Sally's Baking Addiction
13. Chocolate Chip Pumpkin Muffins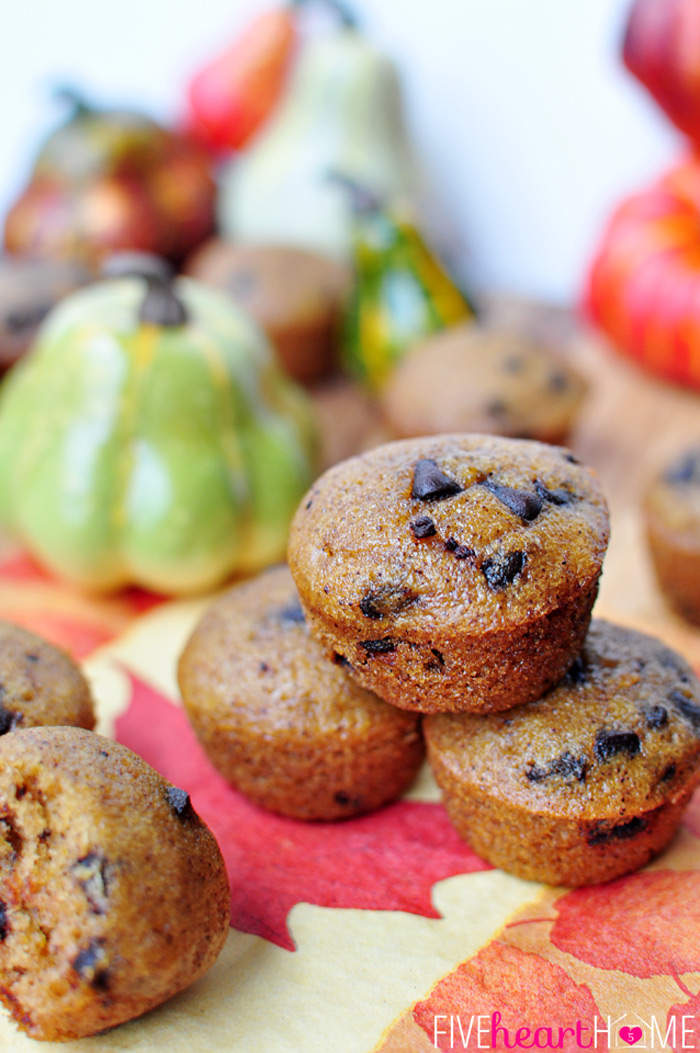 Be healthy and indulge yourself with fiber-rich pumpkin and, of course, chocolate chips.
Source: Five Heart Home
14. Cranberry Orange Chocolate Chip Loaf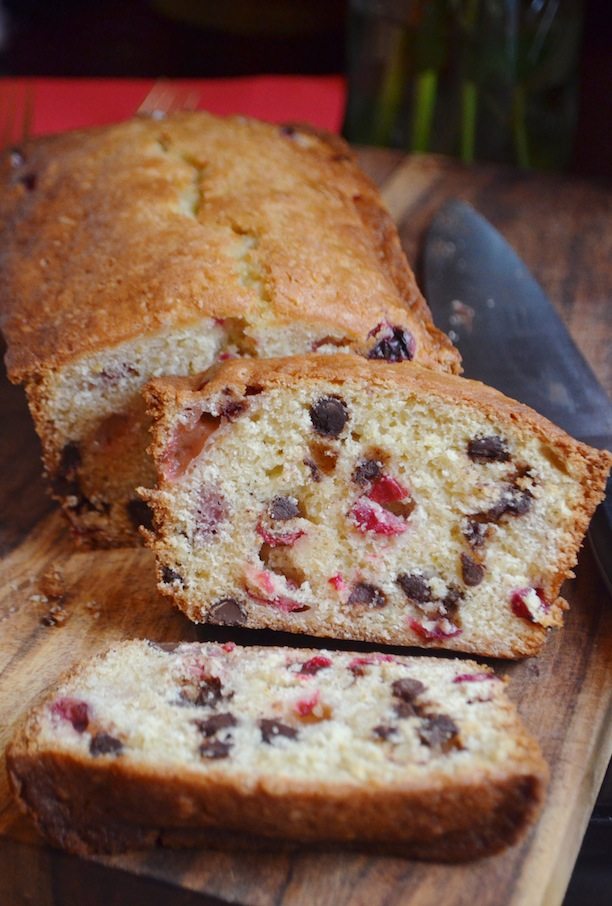 Tart cranberries pair perfectly with the sweetness of chocolate chips.
Source: Always Order Dessert
Cakes and Cupcakes
15. Chocolate Chip Cookie Dough Cupcakes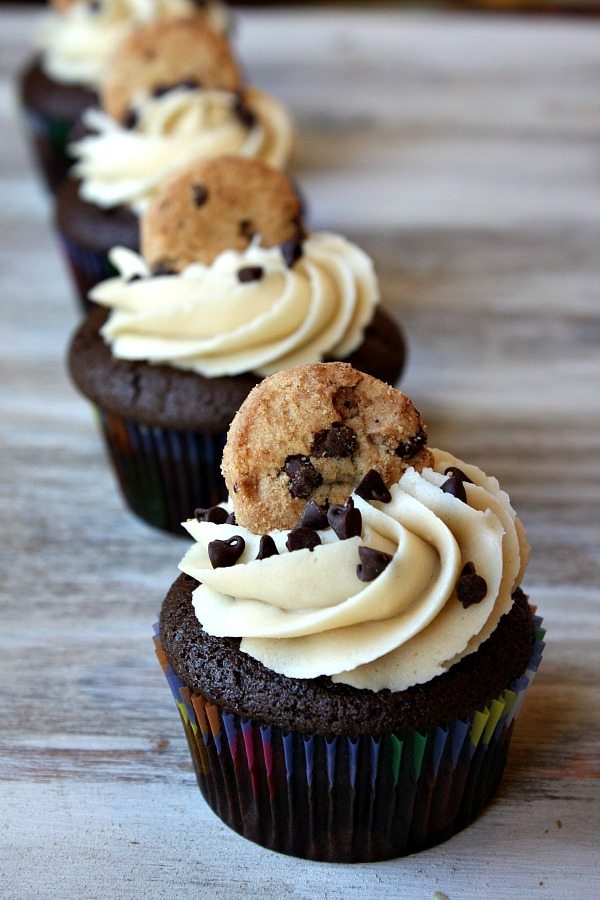 Cookie dough meets cupcake in this irresistible mash-up.
Source: Recipe Girl
16. Chocolate Chip Layer Cake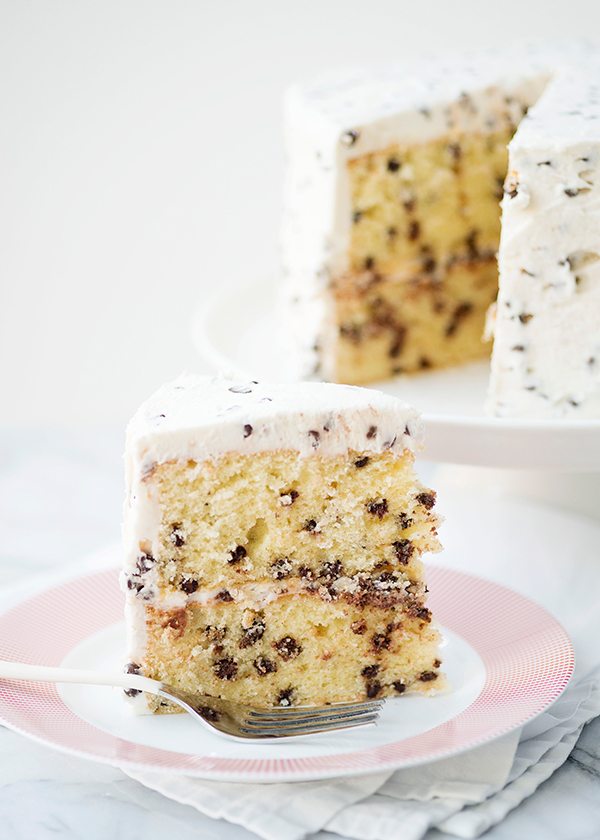 Chocolate chips are the main attraction in this light and airy cake.
Source: Baked Bree
17. Peanut Butter Cheesecake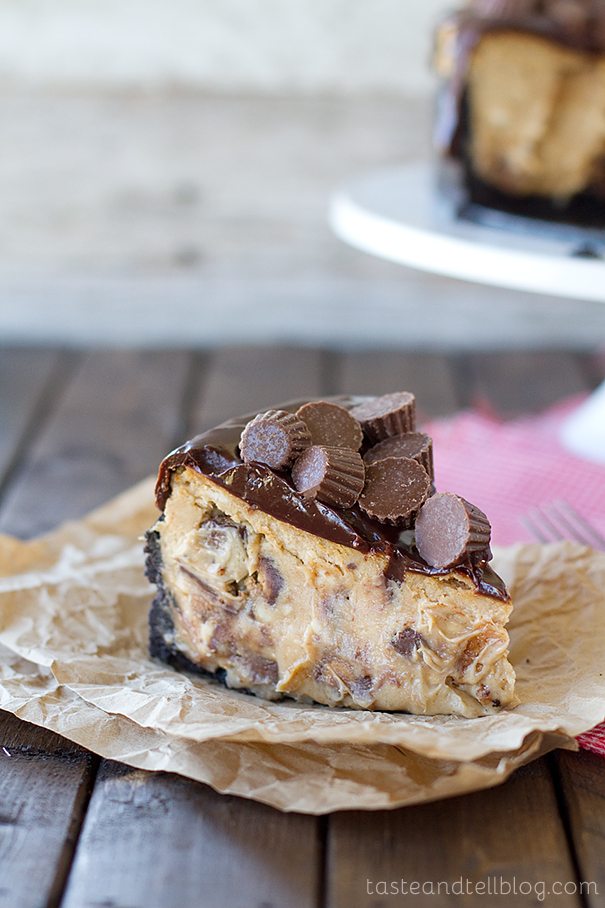 Melted chocolate chips top off this tempting cheesecake.
Source: Taste and Tell
Ice Cream
Ice cream may not be something you think about making at home, but here are a few recipes to keep on file for hot summer days.
18. Mint Chip Ice Cream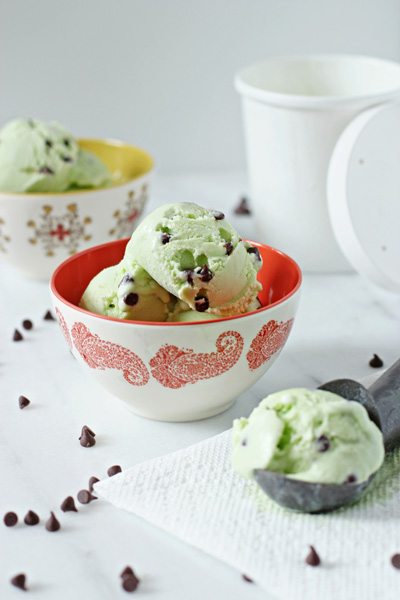 Perfect for a hot August afternoon. Mint adds a refreshing touch.
Source: Cookie Monster Cooking
19. Chocolate Chip Cookie Dough Ice Cream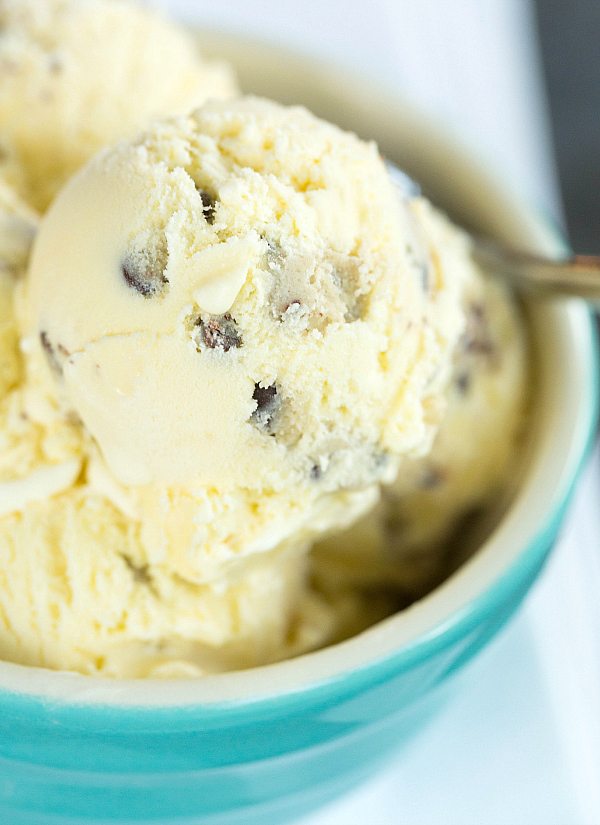 A store-bought favorite you can make at home.
Source: Brown Eyed Baker
Milkshakes
Drinking chocolate chips? Here are two ideas for unexpected ways to add chocolate chips to your shake.
20. Peppermint Chocolate Chip Milkshakes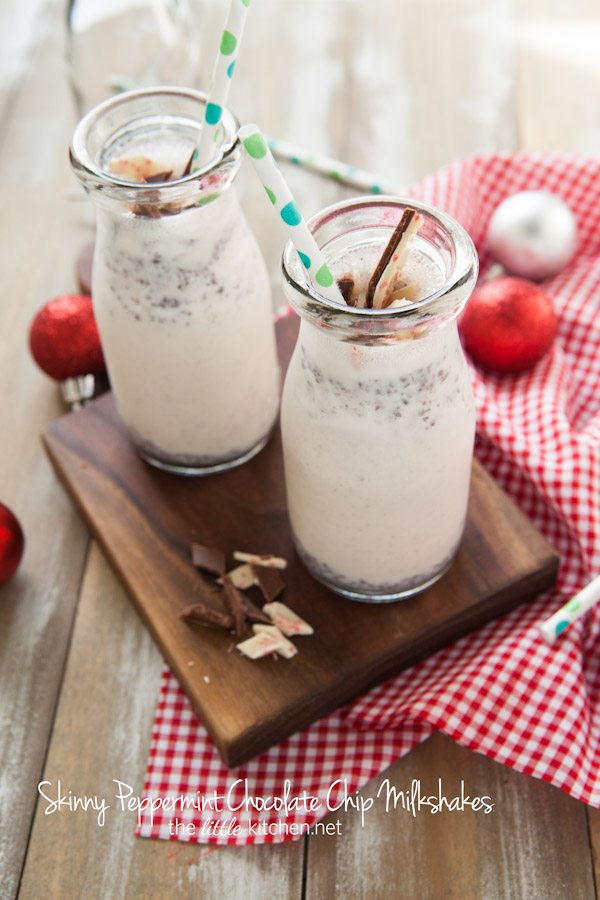 Peppermint and chocolate chip milkshakes, a cool-sweet treat in the heat of summer.
Source: The Little Kitchen
21. Chocolate Chip Cookie Dough Milkshake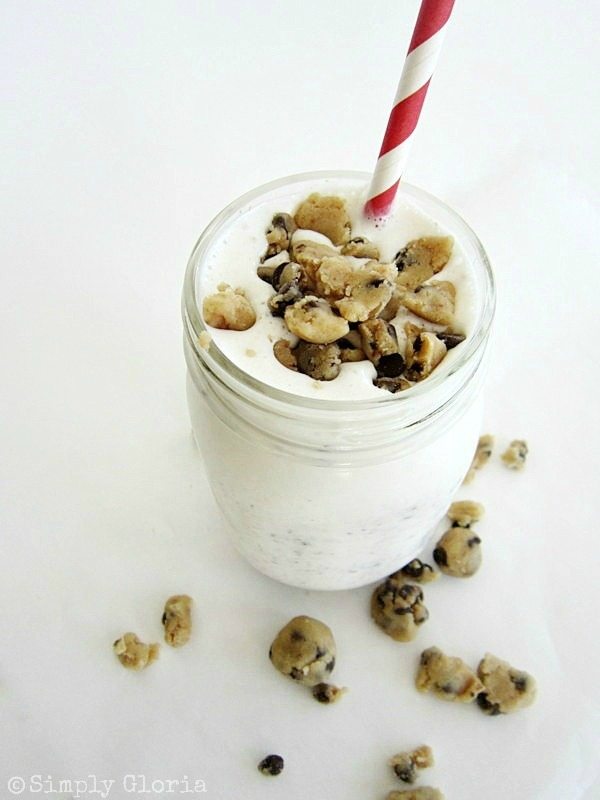 Proof that cookie dough is delicious in any dessert.
Source: Simply Gloria
Miscellaneous
Chocolate chip pizza, chocolate chip cannoli, the options are endless.
22. Chocolate Chip Pizza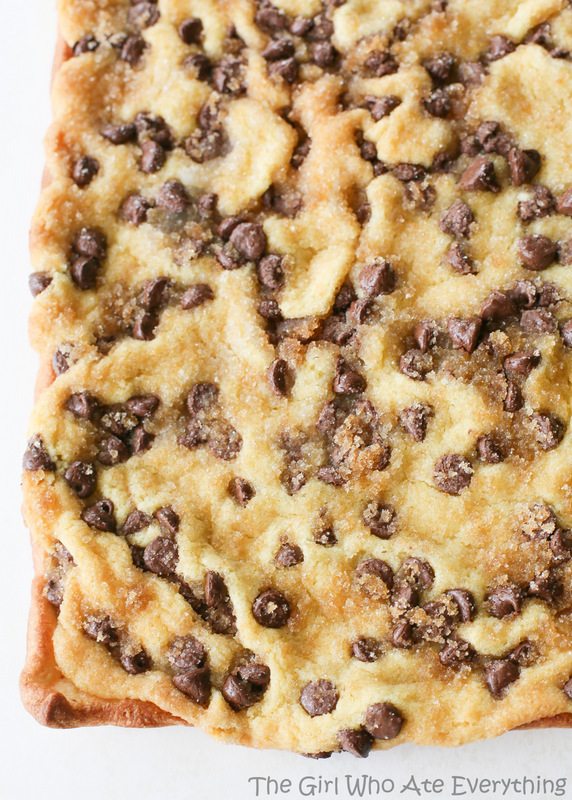 Brown sugar and butter complete this sweet pizza.
Source: The Girl Who Ate Everything
23. Chocolate Chip Cannolis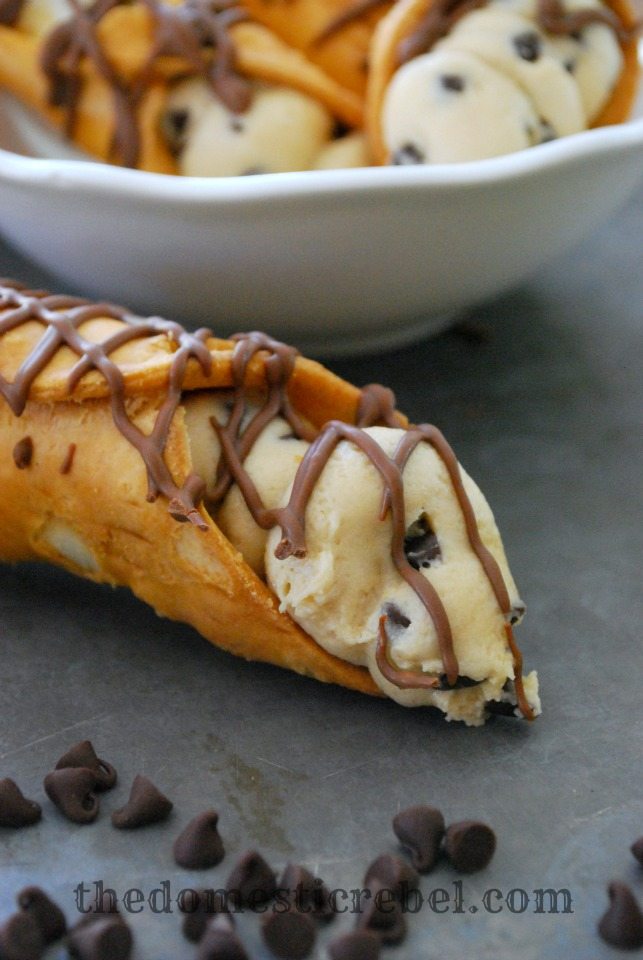 Chocolate chip cookie dough in cannoli shells: the best of both worlds.
Source: The Domestic Rebel
24. Chocolate Martini Mousse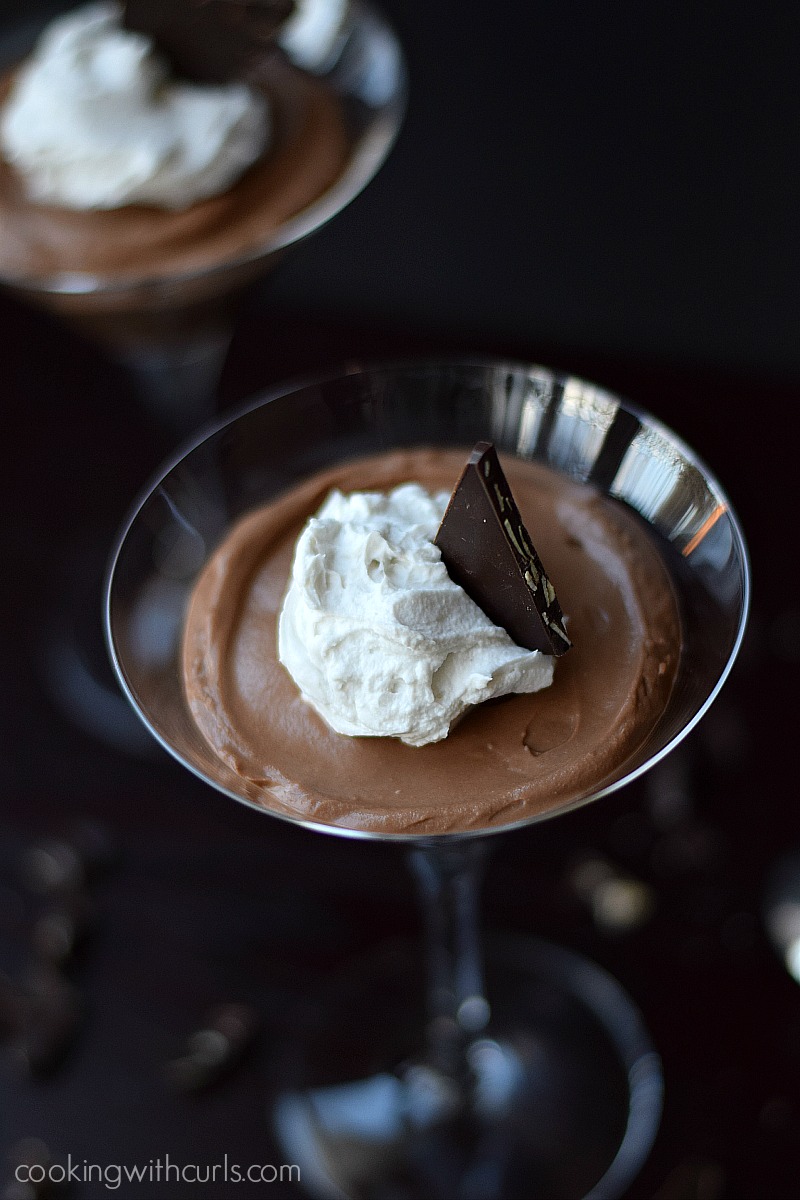 Rich, creamy and dairy free: this chocolate mousse is decadent-minus the guilt.
Source: Cooking with Curls
How Do You Chocolate Chip?
What's your favorite chocolate chip recipe? Did our list introduce you to a new favorite? Let us know in the comments.