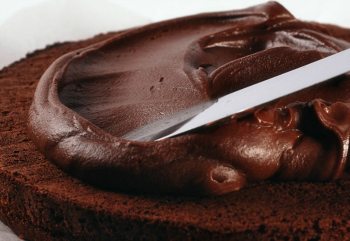 Cooking is an art; baking is a science. While advanced bakers can always find new ways to personalize a recipe, those just starting out are often flummoxed by simple recipe substitutions. To bake successfully, it helps to understand the chemistry behind the creativity. So we've gathered these great tips from professional bakers, food bloggers and recipe developers to help you bake like the best.
Get Prepared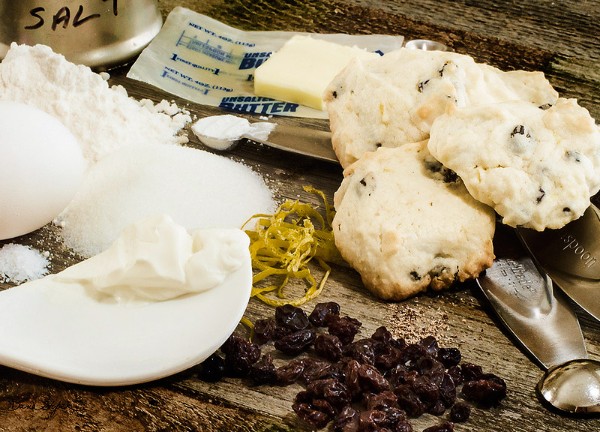 "Read the entire recipe slowly, that way ingredients, tools and steps aren't accidentally overlooked. Baking is about precision, so it's very important that you are familiar with the recipe before beginning."
— Anna Monette Roberts, Assistant Food Editor, from 10 Tips For Beginner Bakers
"Mise en place is about having all of your ingredients prepped, softened, melted, sifted and measured before you begin baking. It's a great opportunity to check out your ingredients, and make sure you have everything you need before you get started."
— Joy Wilson, cookbook author and baker, from Secrets of a Home Baker
"Take a deep breath, close your eyes and imagine that delicious triple-layer chocolate cake. Honestly, what is the worst thing that could happen? Even lopsided cakes are delicious, and you'll do better next time."
— Kim Laidlaw speaking to Contra Costa Times, from Kim Laidlaw's 10 Best Baking Tips
Choose Your Ingredients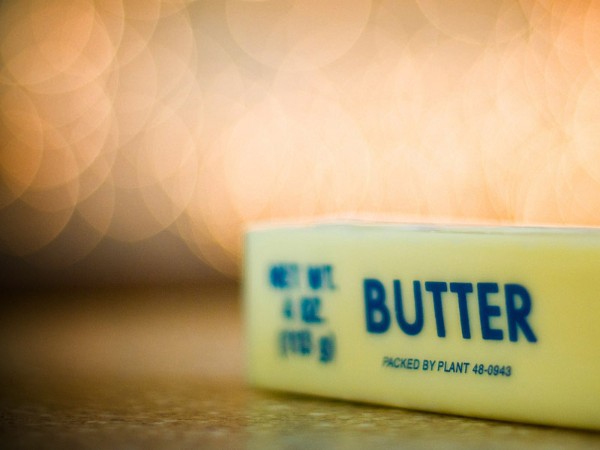 "The most important choice a baker can make is to use unsalted butter. Even better, use European-style unsalted butter."
— Christina Tosi, Pastry chef at Momofuku, from Baking Tips From Momofuku Milk Bar's Christina Tosi
"I do not go cheap with ingredients I use for baking. The better the ingredients, the better the end result. It might be more expensive, but the end result is so worth it."
— Andrea Harris Merrigan, baker and blogger, from 10 Basic Baking Tips
"If you don't bake frequently, make sure to throw out old baking powder, yeast and spices. They all lose efficacy over time."
— Agnes Chin, pastry chef at Palena Restaurant, as told to the Washington Post in Baking Tips from D.C. Pastry Chefs
"All-purpose flour isn't really made for every purpose. For the best results when baking a cake, you need to use cake flour. With a lower content of gluten-producing proteins than in all-purpose flour … cake flour yields baked goods with a fine, soft texture."
— Ben Mims, recipe developer and food writer, from 4 Cake Tips
"Eggs vary greatly in size and also in proportion of yolk to white. Either use weight or volume especially when a recipe calls for all yolks. A recipe requiring 4 yolks may need as many as 7 if the yolks are very small."
— Rose Levy Beranbaum, author of The Cake Bible, from Rose's Tips for Cake Baking
"Ingredients for cakes should be room temperature (can take out of refrigerator approximately 60-90 minutes before needed) … To bring cold eggs to room temperature quickly, you can put the whole eggs into a bowl of lukewarm water (not hot) for 30 minutes. To bring butter to room temperature quickly, you can cut into small cubes on a plate for about 15 minutes."
— Rosie Alyea, baker and blogger, from 50 Tips for Baking Better Cakes
Mix With Care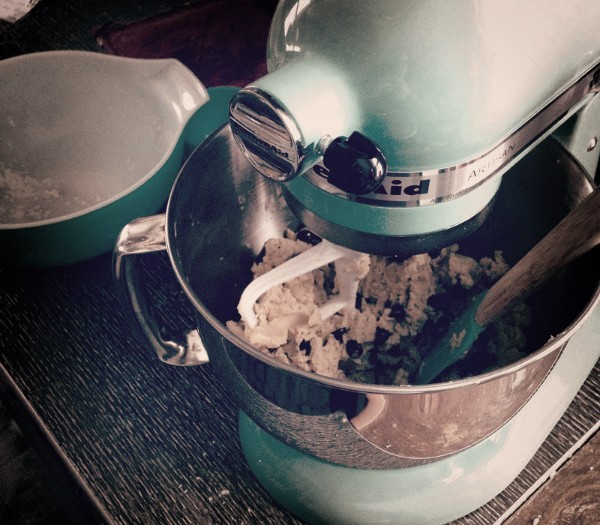 "I sift the flour and baking powder together two or three times when making a cake (never for pastry or bread making). Though this isn't essential, it will give your cakes a very light, even texture and stop those pea-sized air pockets forming in the crumb."
— Dan Lepard for Delicious Magazine, from Dan Lepard's Top Baking Tips
"If your baked good recipe calls for nuts or berries, toss them with flour before adding to the batter to keep them from settling to the bottom of the pan."
— Georgia Johnson from The Comfort of Cooking, from 10 Tips to Simplify Baking
"Depending on how much you beat the batter after the eggs are added, this crust [on brownies, pound cakes and even chocolate chip cookies] can be barely noticeable or a dramatic crisp, shiny crust."
— Shirley O. Corriher, food sleuth and author of BakeWise, from The Hows and Whys of Successful Baking
"Spend time creaming your butter and sugar together. Not to get too much into the science of baking, but the sugar crystals help aerate the butter by creating air bubbles as they cut into the fat. If you cream the butter and sugar correctly (about 10 minutes), you'll get evenly baked, fluffy cookies."
— Megan Willett, lifestyle reporter, from Best Cookie Baking Tips
"For light and fluffy baked goods, it's important not to over stir. First, make sure your dry ingredients are completely mixed together before you get them wet. Next, instead of stirring vigorously like a cartoon chef, gently scrape down the sides and bottom of your bowl and mix with a folding motion, constantly incorporating a new section of batter."
— Christine Frazier, food blogger, from Best Baking Tips
"Let the batter sit for a few minutes before pouring it into the pan. This allows the flour and other dry ingredients to fully combine with the moist ingredients. It really does make a difference in the way the cake bakes and the texture of the crumb."
— Gina de Palma for O Magazine, from Bake a Perfect Cake: 5 Tips From the Experts
Bake it!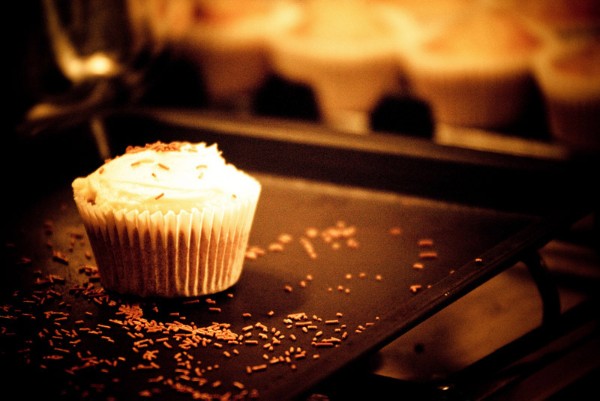 "Make sure your oven racks are in the center of the oven. If you are baking more than one sheet of cookies in the oven at once, rotate positions halfway through baking."
— Sommer Collier, recipe developer and food writer, from Cookie Baking Tips
"Check before the indicated cooking time for doneness. Ovens may be the exact same temperature, but surprisingly, each can cook differently. Chocolate cakes and other desserts are notoriously finicky, and usually benefit from under baking rather than over baking."
— David Lebovitz, professional baker and author, from My Favorite Kitchen Tip, Ever
"Once it's done, cool it on a rack. Some baked goods will fall in the pan if they continue to heat from the reserved heat in the pan. You also risk over baking if you don't properly cool your baked goods."
— Kristi Arnold, editor and vegetarian home cook, from 12 Baking Tips for Beginner Bakers
Use the Right Tools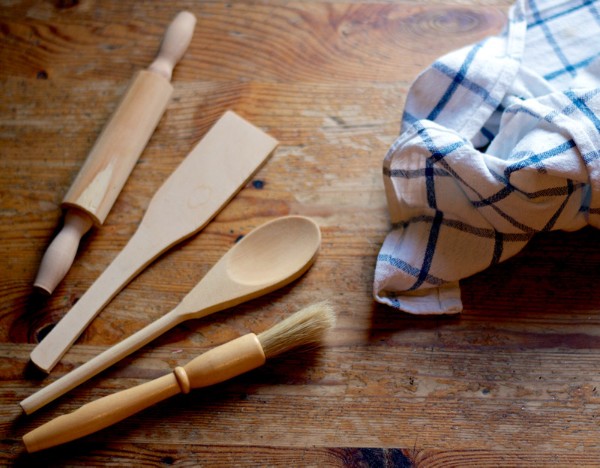 "Use the proper measuring cups; remember that glass measures are for liquids and metal or plastic are for dry ingredients. Invest in a kitchen scale to insure exact measurements."
— Mary Ann Esposito, host of Ciao Italia, from Cookie Baking Tips by Mary Ann Esposito
"Rubber spatulas are very effective for folding in ingredients and scraping the contents of bowls. Whisks are essential for incorporating air into ingredients such as eggs, either whole or separated, and whipping cream. Wooden spoons are great for stirring custards and seeing how much they have thickened by removing the spoon and streaking a finger across the back of the spoon."
— Anne Burrell, celebrity chef, from Anne's Top Five Tips for Baking Like a Pro
"Roll pastry on a wood surface. If you take a peek in a professional pastry shop, most have a maple wooden top table used for rolling pastry. Marble is expensive and really only needed if doing a lot of chocolate work or puff pastry, but wood is best as it stays an even temperature and little flour is needed when rolling."
— Anna Olson, celebrity chef, from Top Five Essential Baking Tips
"Same size cookies bake evenly and are appealing to the eye. For uniform cookies, use ice cream dishers, which are available in a variety of sizes, from teensy to whopper, which are available in a variety of sizes at your local baking or restaurant supply store."
— Michelle Jaffee from Sweet & Simple, from Cookie Baking Tips
"Sturdy medium weight aluminum pans with dull surfaces or professional pans made of tinned steel are best for baking cakes in. Avoid stainless steel, which does not conduct heat evenly. Heavy dark metal pans, nonstick pans, and glass pans absorb and hold more heat, resulting in heavy, dark crusts."
— Diana Baker Woodall, foodie and blogger, from Kitchen and Baking Essentials
"Use the type of pan specified in the recipe. Recipes are carefully calculated as to yield and changing the pan size also alters the baking temperature and time. Larger, shallower pans need increased heat; smaller, deeper pans need decreased heat."
— Linda Stradley, cookbook author and culinary historian, from Basic Rules of Baking
"The majority of home ovens are horribly inaccurate. One of the easiest ways to get a sense for how your oven heats is to purchase an inexpensive oven thermometer. It's an easy and inexpensive fix that will improve your cooking experience."
— Megan Scott, baker and author, from Know Your Oven
"Use a timer. Distractions are inevitable. But because exact times are vital in baking, setting a timer will ensure that checking your Twitter feed or catching up with your amigas won't come between you and a perfect flan."
— Eliana Ramos, baker and blogger, from Tips for Home Baking Success
Master Baking Tips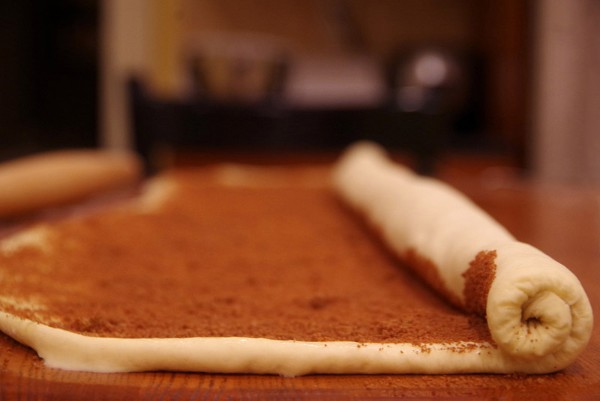 "Sniff and taste before you pour, sprinkle, chop, cook or bake. So many things can go wrong with ingredients and when any one of them does, there goes your dish."
— Dorie Greenspan, cookbook author, from A Cook's Tip
"Keep dough cool. Try not to palm the dough; use your fingers, which emit less heat. You also don't want to overwork it. Knead it until you reach an even consistency and call it quits. Too much kneading will cause the grease to surface."
— Will Gemma, writer, from 8 Baking Tips For Magical Results
"If you insert a wooden skewer or toothpick in the middle and remove, there should be a few moist crumbs attached, but not batter. A metal cake pick or plastic toothpick will slide in and out of the cake and crumbs will not stick to it as readily, but will stick to a wooden skewer or toothpick, my preference!"
— Sarah Phillips, baking expert and cookbook author, from Baking911
"Cool your pans: run baking sheets under cold water for a minute between batches. Never ever ever ever ever put dough onto a warm baking sheet."
— Jennifer Pallian, food writer and photographer, from Why Are My Cookies Flat
"Stenciling is an easy way to add beauty to a loaf. Take something you've got at home with a plastic lid, like a coffee can. Trace a design on the lid and cut it out with an X-Acto knife. Put the stencil over proofed dough and sift flour over it. When it bakes, the white flour gives a beautiful contrast, especially with dark bread."
— Mike Zakowski, artisanal baker, from the Chicago Tribune's Baking Tips from Nationally Known Pros
"No two bakers are exactly alike. There's no single way to do anything when it comes to baking. At the end of the day, baking is about your own individualistic relationship with the tools and ingredients; if you can come up with your own way of doing something, don't hesitate to go give it a try. And if you change a recipe, be sure to keep notes on what you did so you can do it again!"
— Buddy Valastro, The Cake Boss, from The Cake Boss Shares Tips for Successful Baking
Bake With Love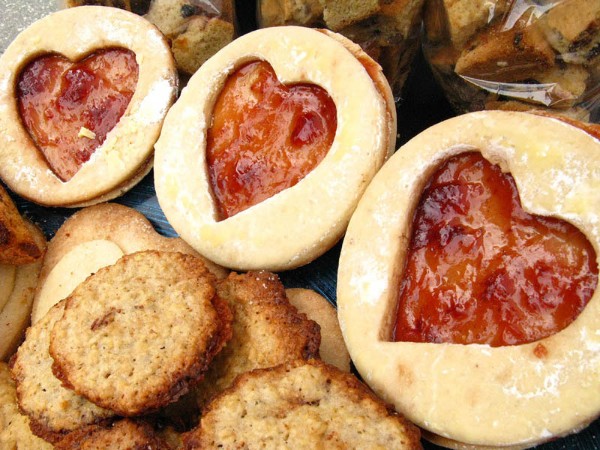 Ready to fill your kitchen with the warm, spiced aroma of fresh-baked treats? Join us on Pinterest for delicious ideas and baking inspiration.
Photo credits: Dana, Robert S. Donovan, Ancient History, Ali Wade, Kate Hisock, Paul W. Locke, Night Thing