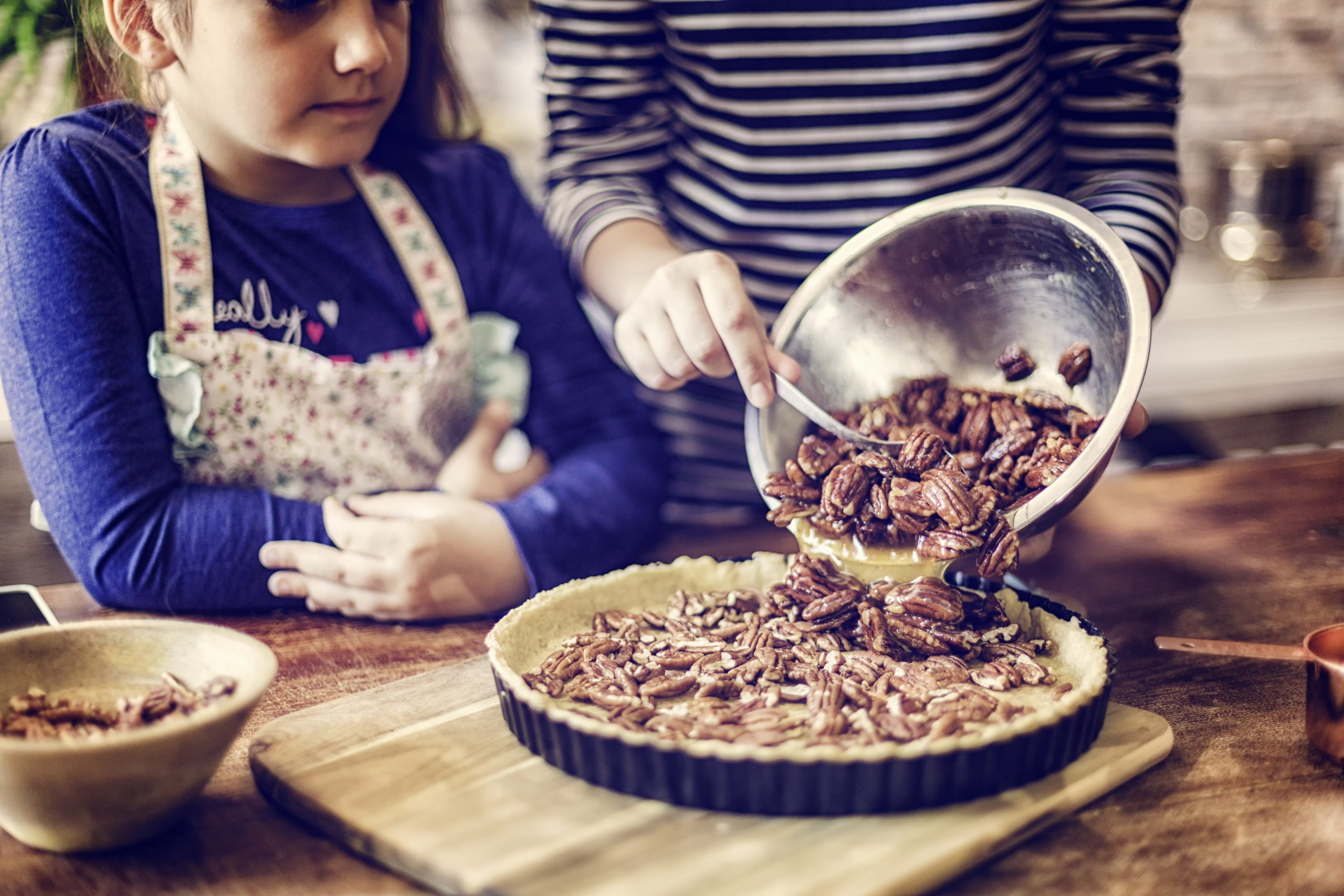 51 Easy Thanksgiving Desserts to Impress your Guests
1. Baked Brie with Figs and Honey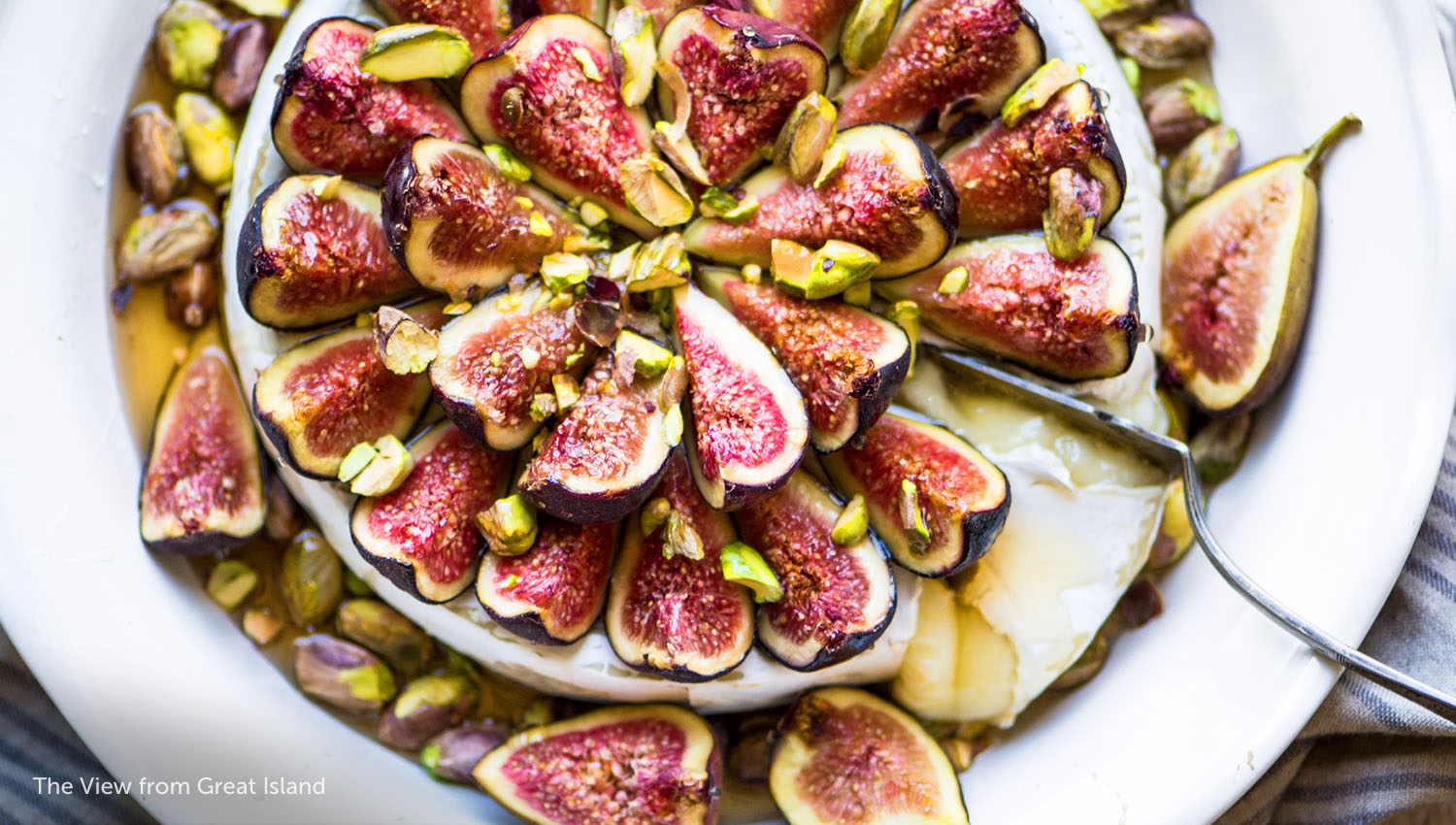 It's not often that an appetizer can double as a dessert, but don't be afraid to serve this dish from The View from Great Island either before or after your Thanksgiving dinner. The baked brie, sweet figs and dribble of honey make this a rich and decadent dish that goes both ways.
2. Gingernut Crusted Chocolate Brownies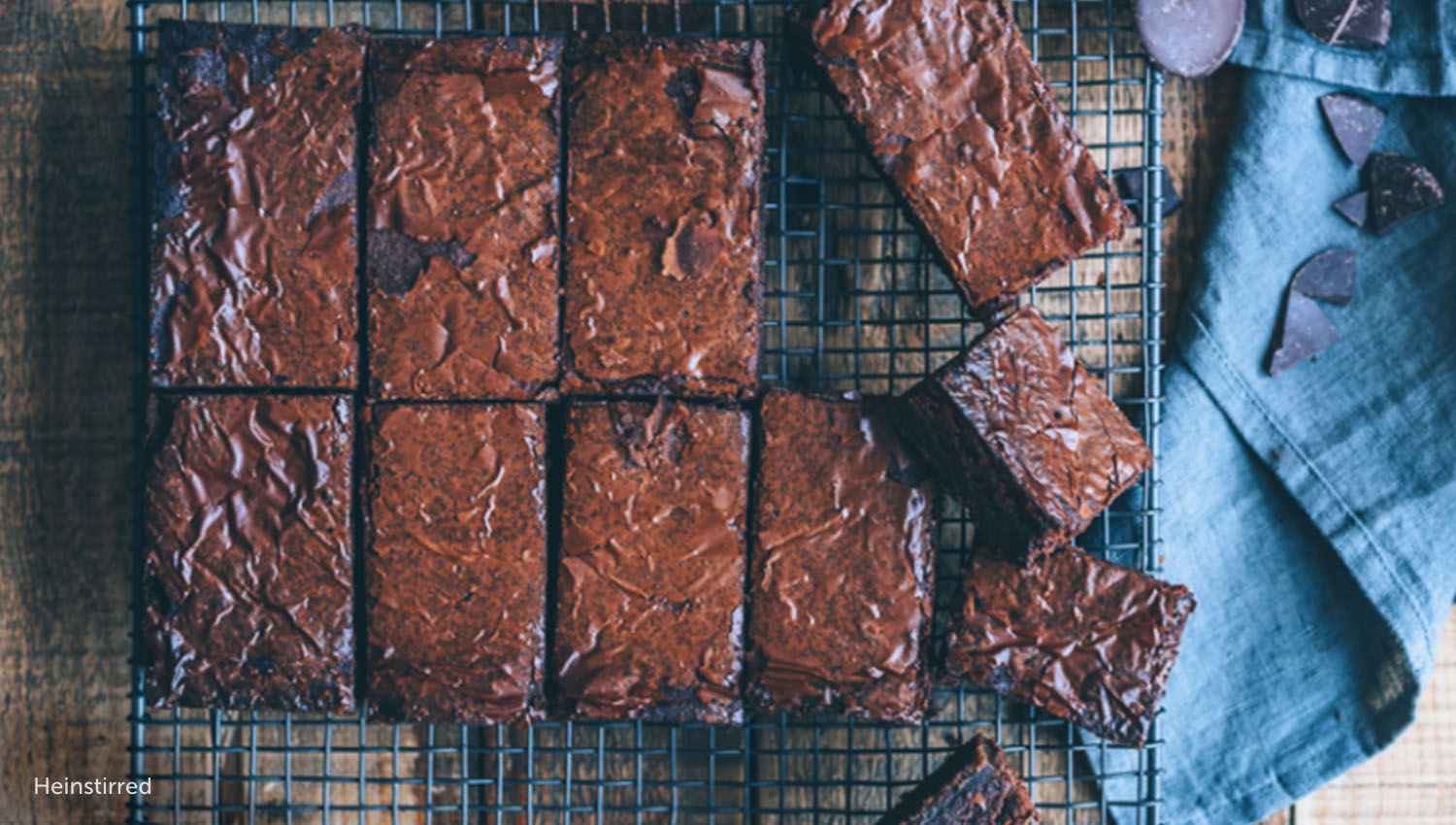 The gingernut biscuits make for a chewy and crunchy base on these rich, fudgy brownies from Heinstirred. The brownie batter calls for instant espresso powder, adding the thrill of vanilla and coffee to the mix. If you want more spice, you can add an extra teaspoon of ground ginger.
3. Autumn Leaves Crusted Apple Pie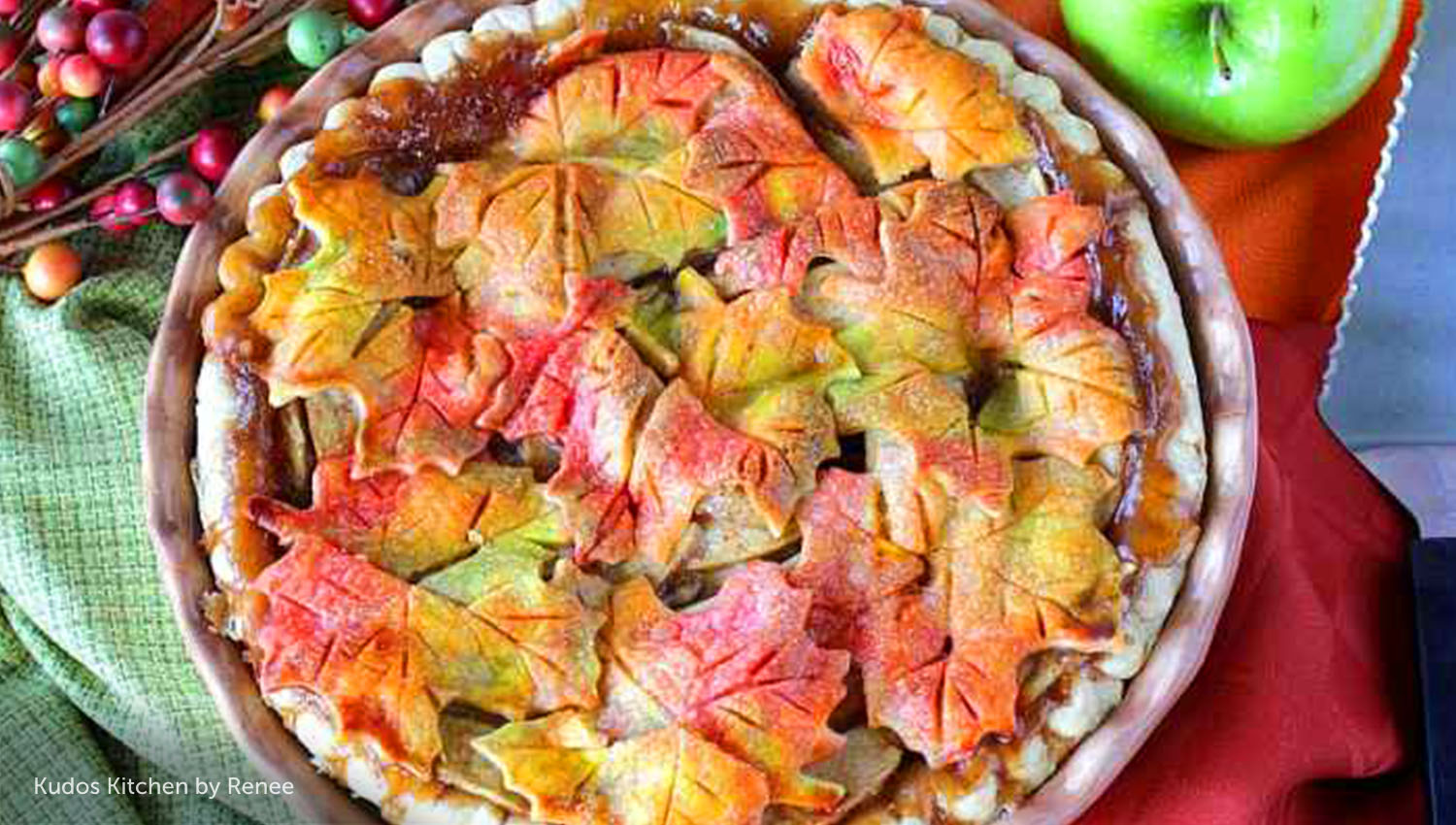 When it comes to making desserts for Thanksgiving, an apple pie is a seasonal staple. The gorgeous fall leaves on this confection from Kudos Kitchen by Renee make it a conversation starter, too. It truthfully doesn't take any artistic skills to create this work of art, but for an even easier route, you could top an apple pie with these adorable hand-decorated mini autumn cookies.
4. No-Fail Chocolate Fudge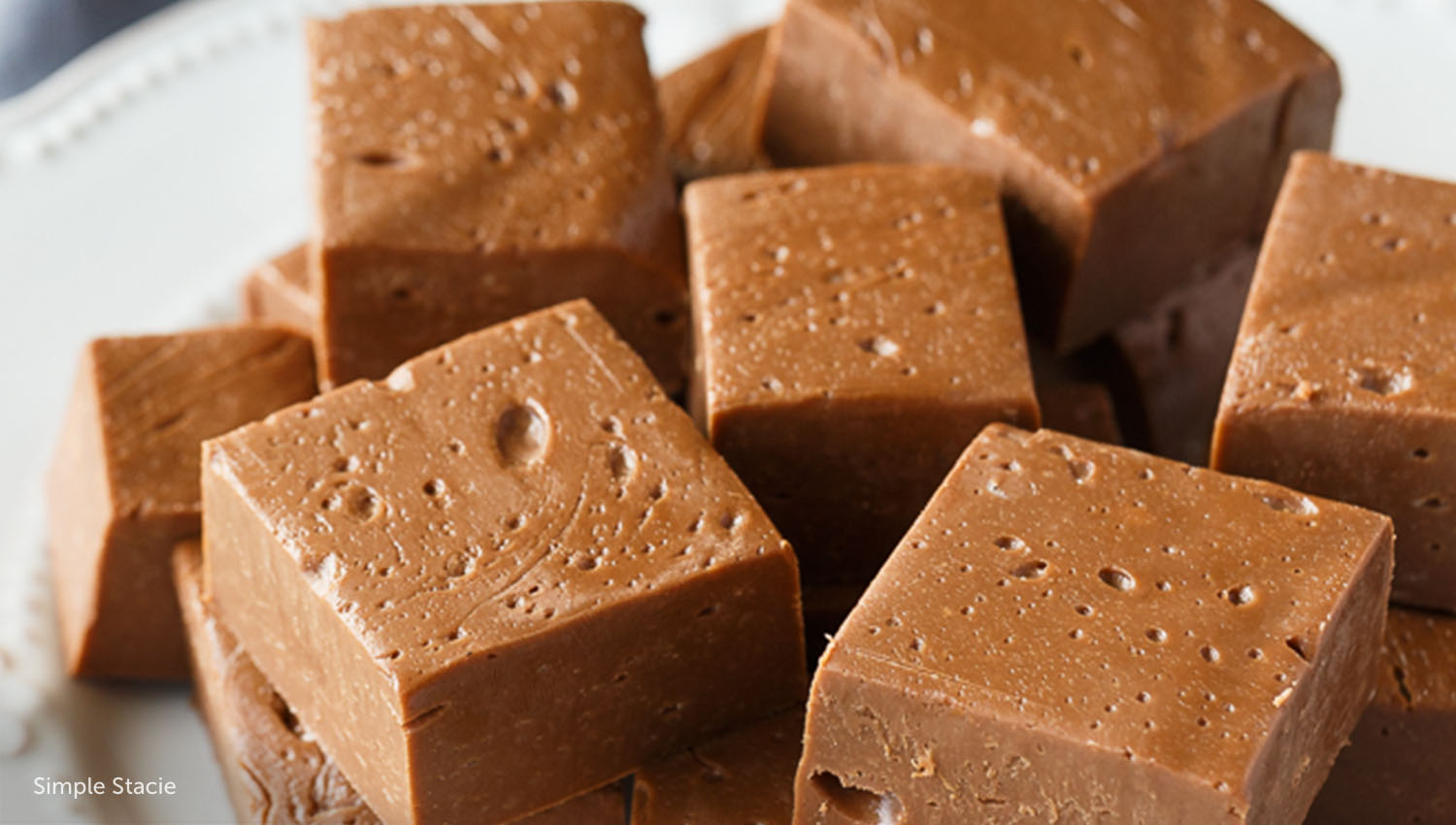 The last thing you want to do when a houseful of guests are coming over for dinner is experiment. Fudge can actually be tricky to make, but you don't have to worry about burning batches of fudge with this no-fail recipe from Simple Stacie.
5. Amazing Cookies and Cream Fudge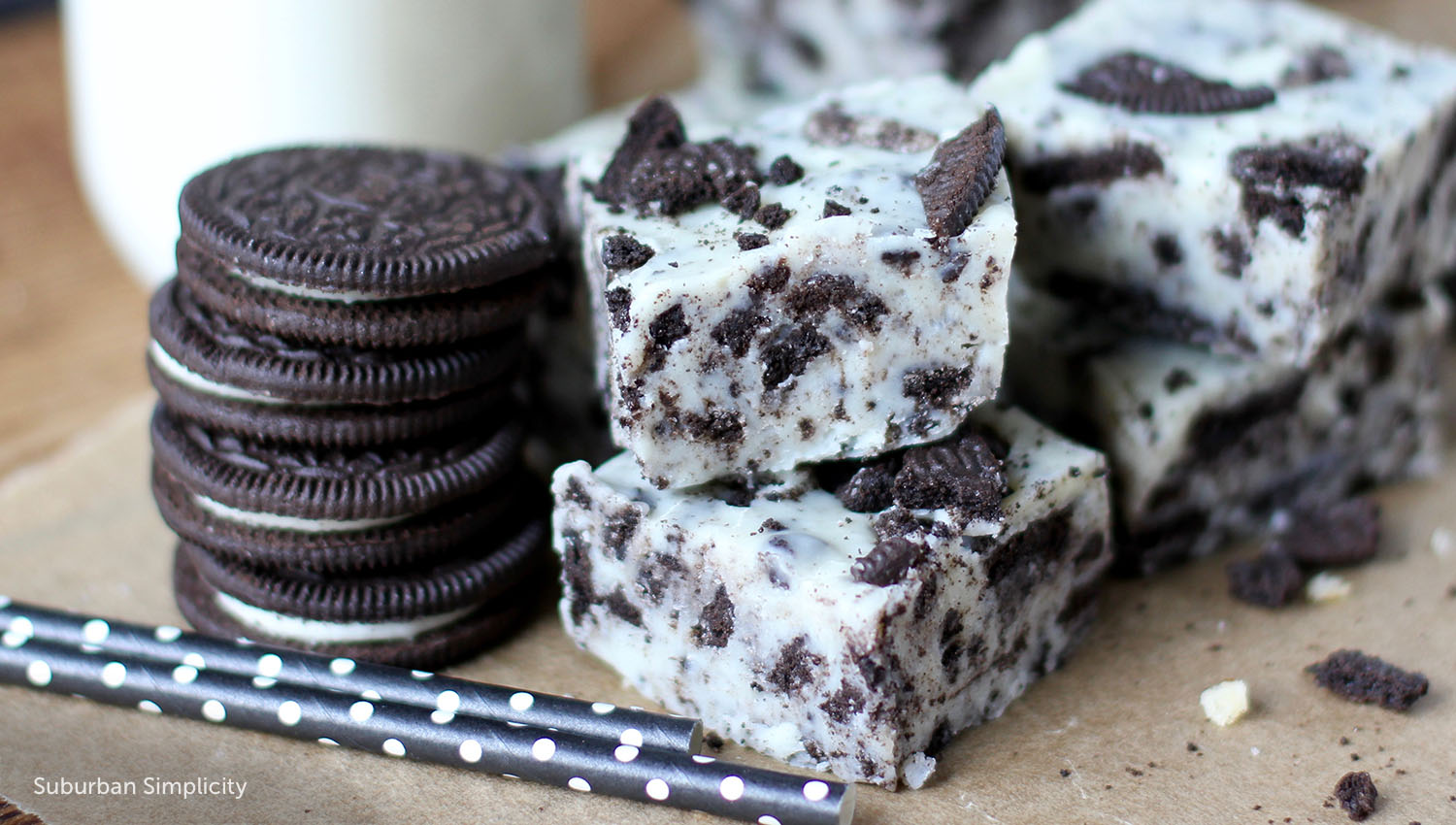 If you're already a fudge expert, kick it up a notch with this recipe from Suburban Simplicity. The addition of chocolate sandwich cookies make it more creamy and dreamy than you can imagine. It's such a crowd pleaser, the only problem might be that you run out before your guests leave!
6. Sweet Apple Cinnamon Cupcakes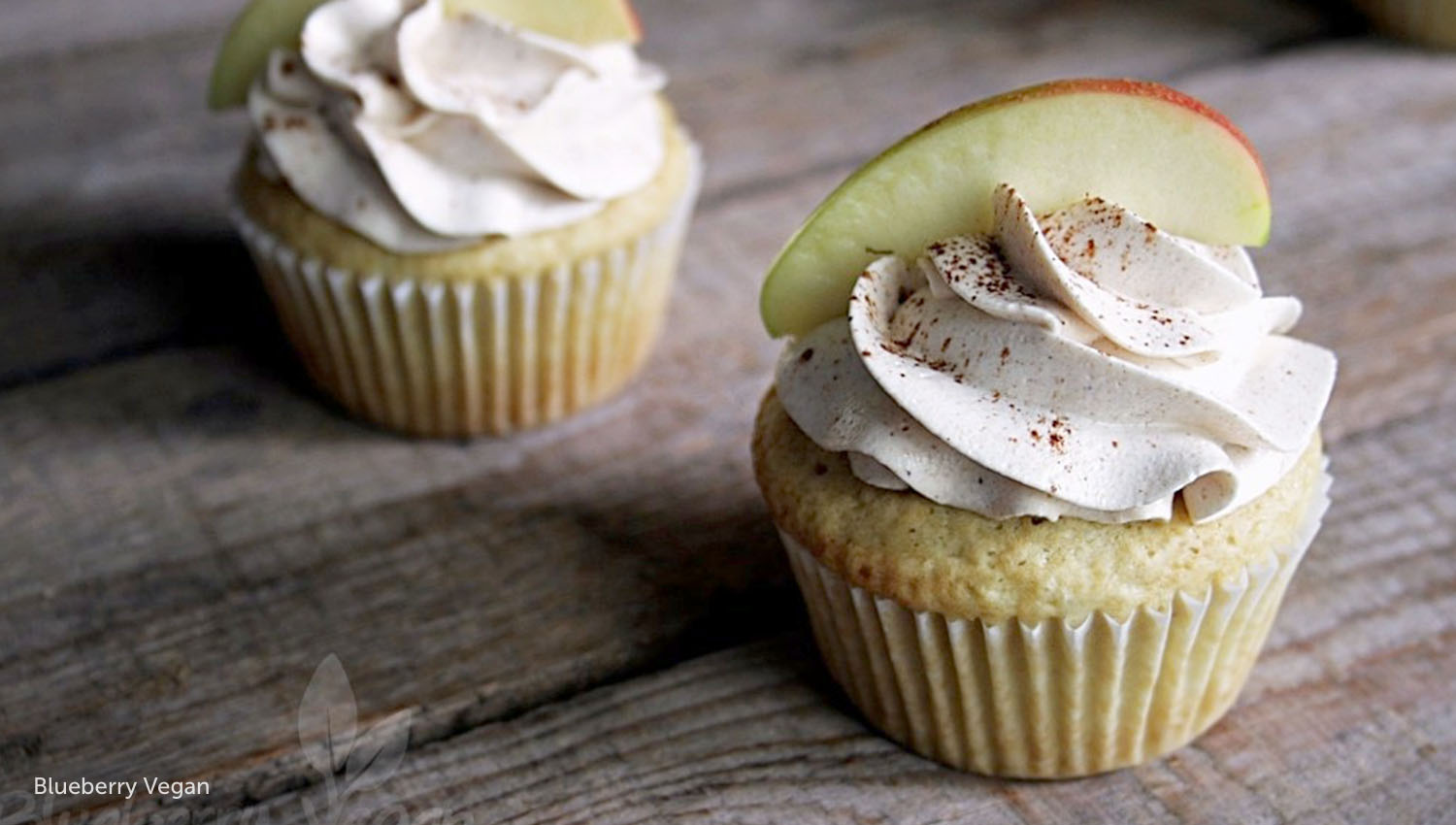 Apples and cinnamon are a staple of fall celebrations. This vegan recipe from Blueberry Vegan has all the apple goodness you crave, with none of the dairy. Made from vegan butter and apple cinnamon pudding, and topped with a slice of apple, it's as juicy as it is photo-worthy.
7. Sunflower Seed Pie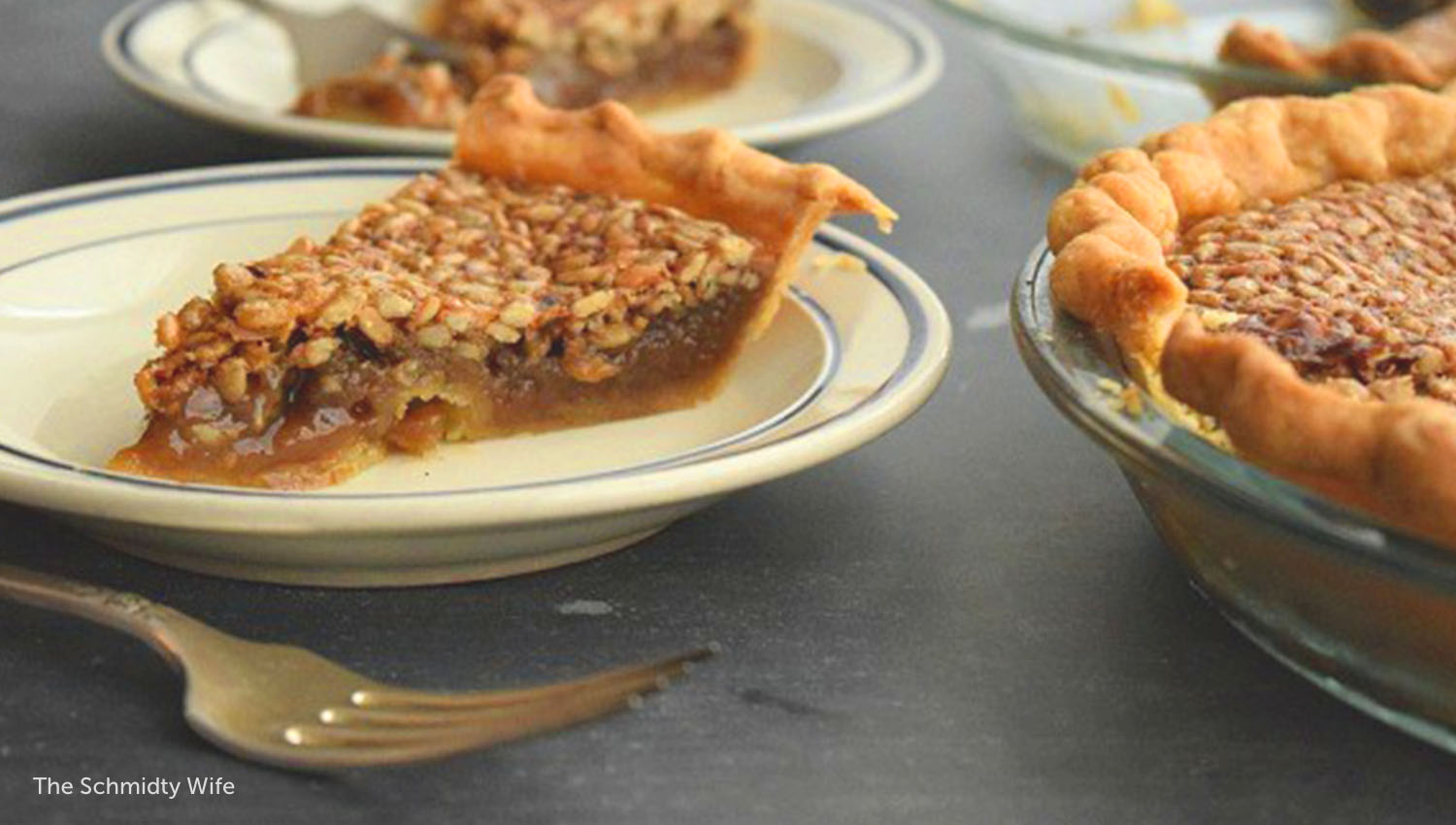 This unique dessert from the The Schmidty Wife is similar to pecan pie, but made with sunflower seeds instead. The substitution gives the pie a saltier flavor and a crispier crust. If you want to give the pecans a break and try something a little different for your Thanksgiving menu this year, try this variation.
8. Tortilla Fruit Tart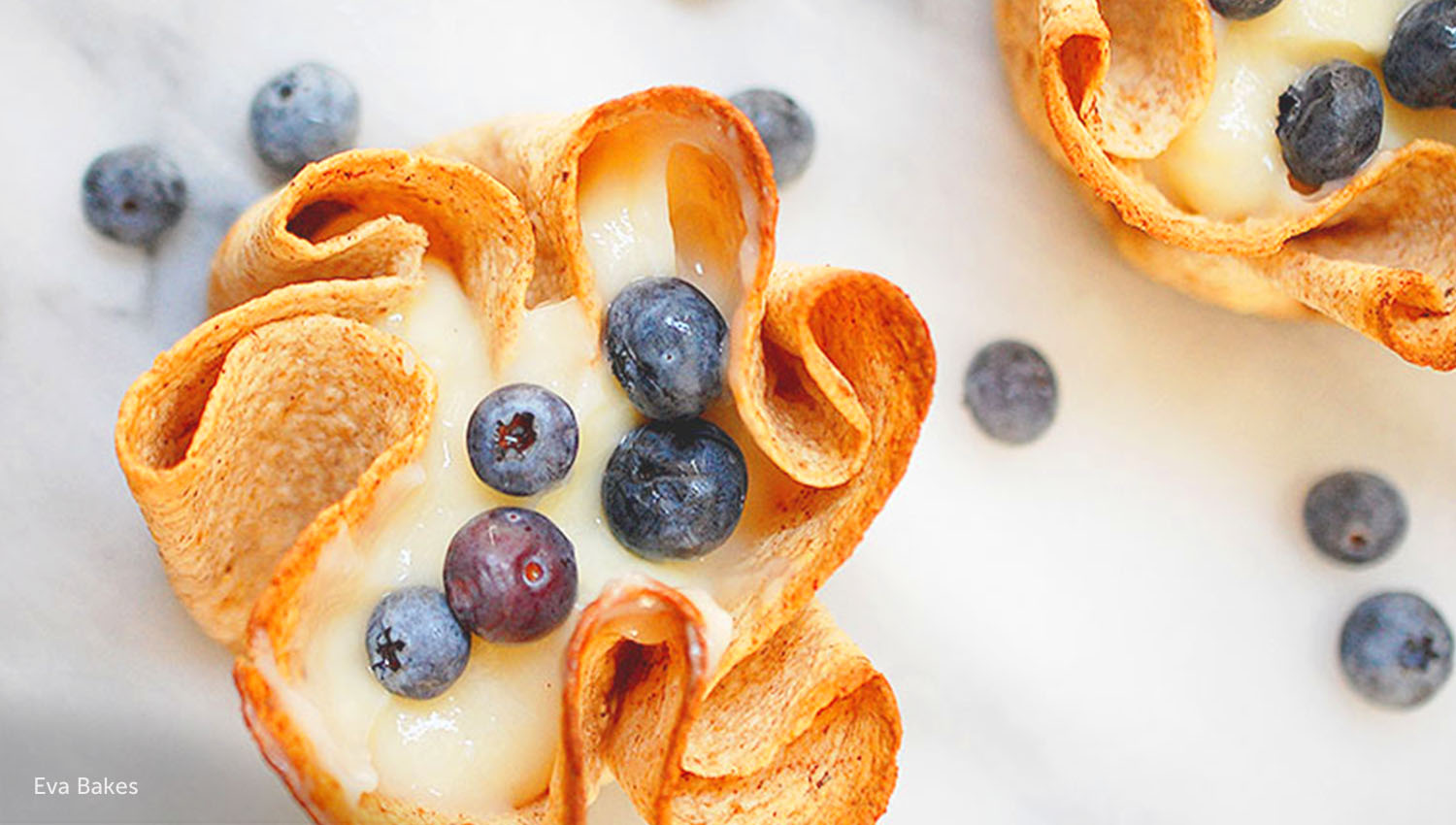 If you thought tortillas were just for tacos, you'll be delightfully surprised by this recipe from Eva Bakes. Tortillas brushed with butter and sprinkled with cinnamon are baked into bowl shapes and then filled with a creamy custard and topped with fruit for a new take on the traditional.
9. Blackberry Custard Pie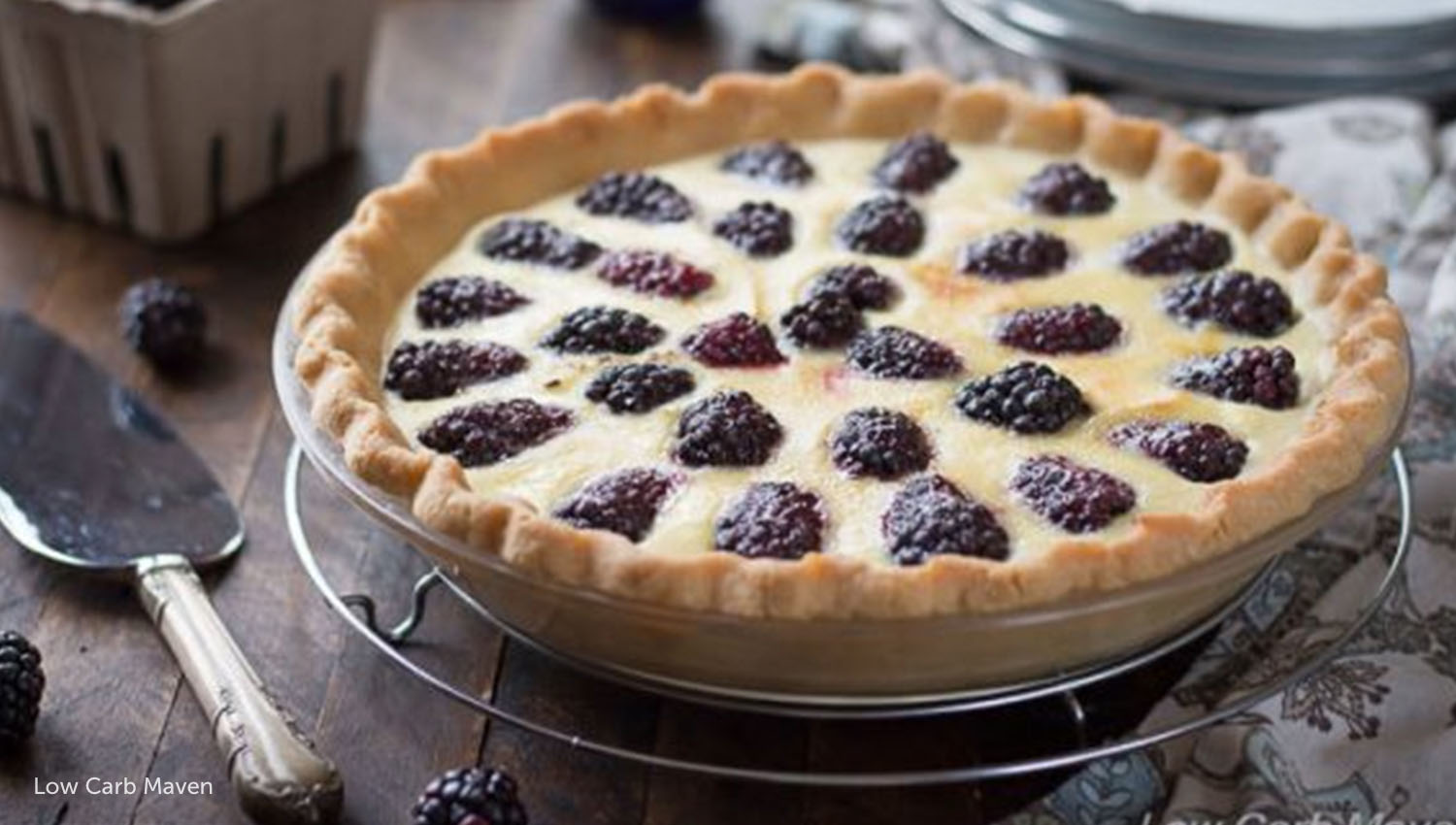 If your kitchen is hot enough from cooking a turkey and all its accompanying side dishes, try this no-bake pie from Low Carb Maven. It features a buttermilk custard filling and fresh blackberries, bakes up in minutes and is sugar-free to boot.
10. Easy Cinnamon Roll Apple Rose Tart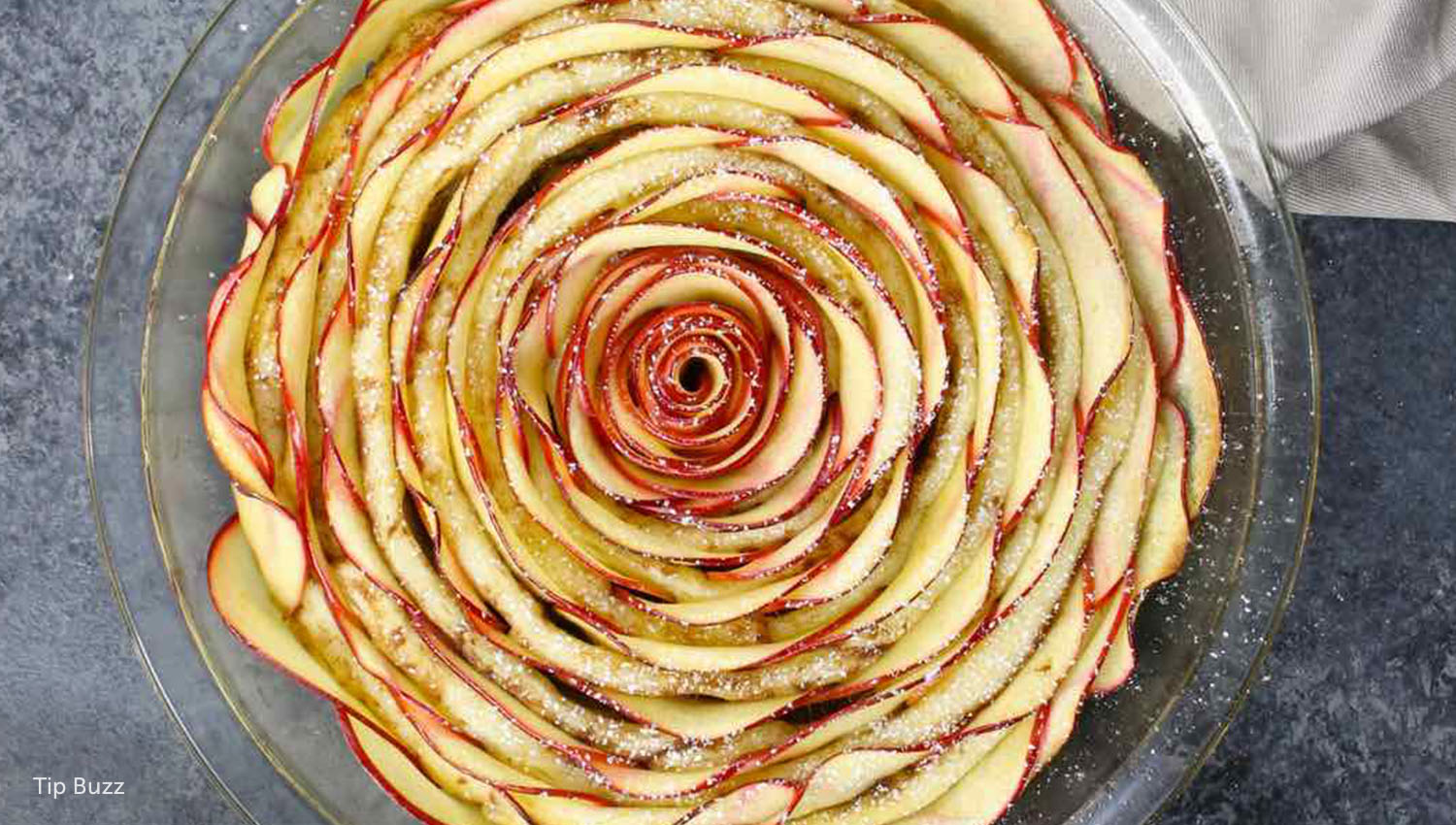 If you really want to impress your family and friends, show off your skills with this crowd-pleasing recipe from Tip Buzz. The apple roses not only look beautiful, but with the addition of cinnamon roll dough, taste fantastic, too. You'll be shocked by how easy it is to make this one!
11. Pumpkin Chocolate Delight Lush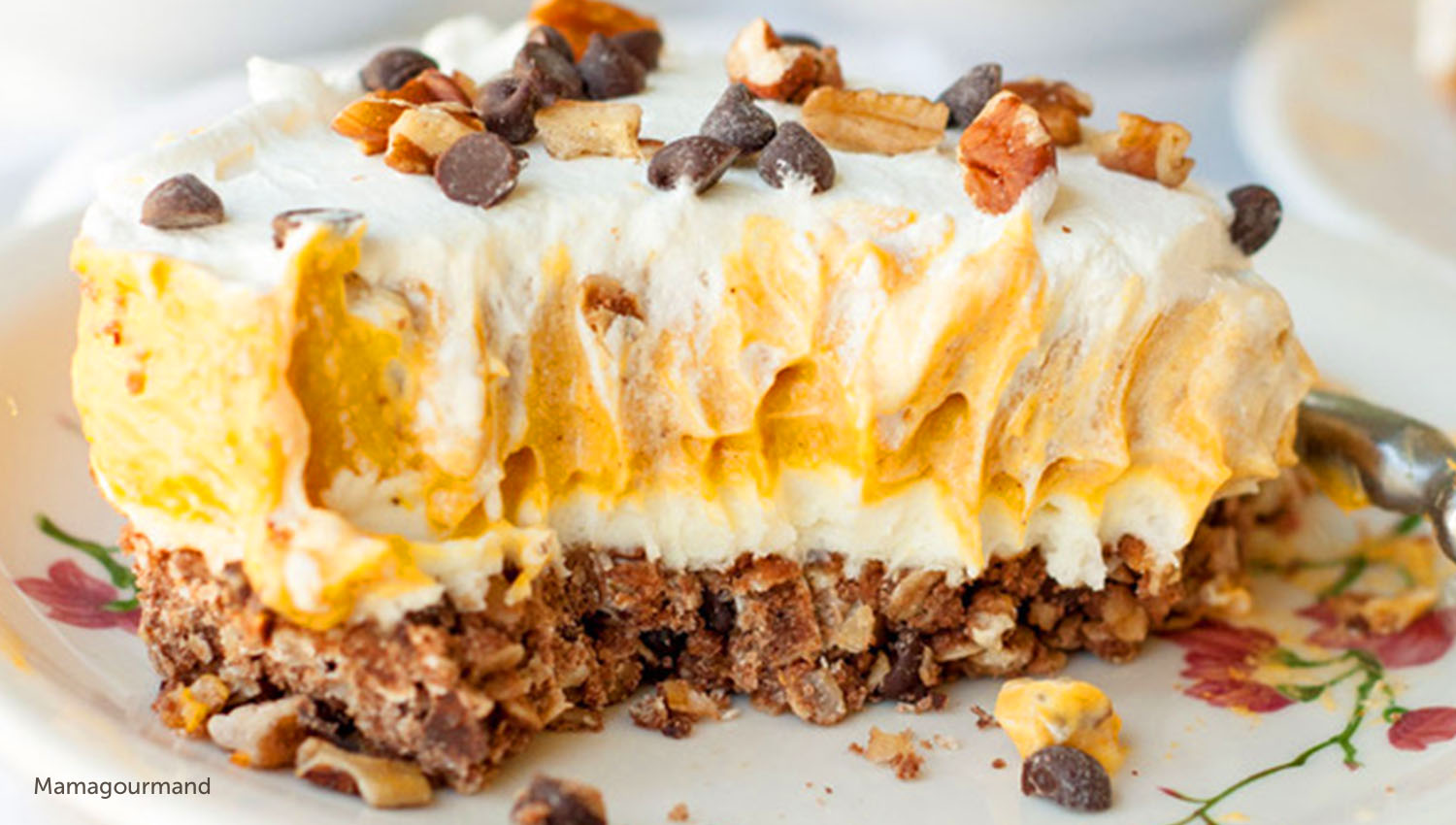 If you've never tried a combination of pumpkin and chocolate, now's the perfect opportunity. This divine dessert from Mamagourmand combines cream cheese, pumpkin and chocolate oat layers. You may never go back to plain pumpkin pies again.
12. Pumpkin Spice Smoothie Bowl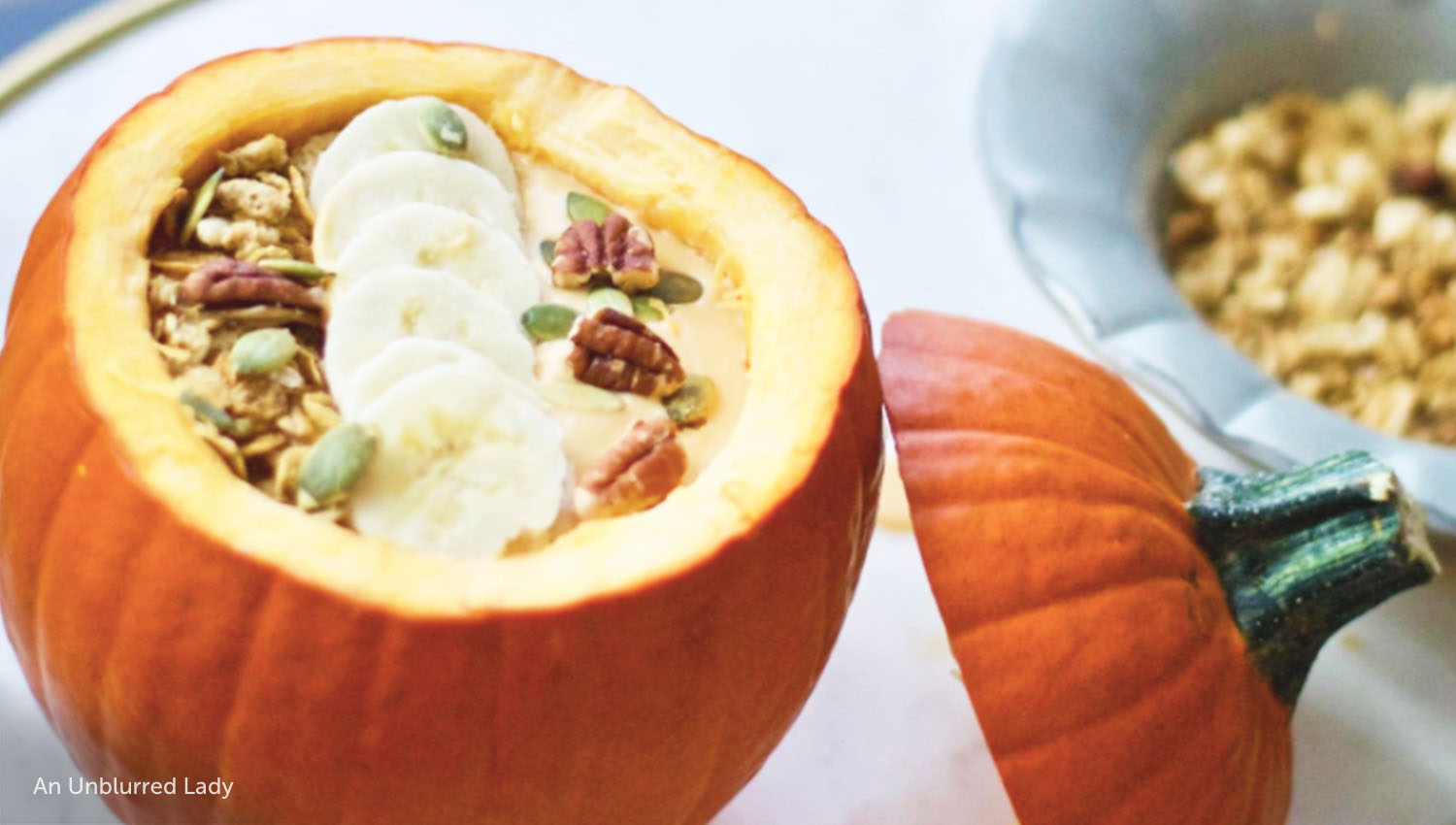 With autumn comes hoodies, crisp air and, most important of all, pumpkin spice everything. If you just can't get enough of this perennial favorite, you'll adore this smoothie bowl from An Unblurred Lady. It's a healthier, homemade alternative to your best-loved favorite fall latte.
13. Caramel Apple Cider Cupcakes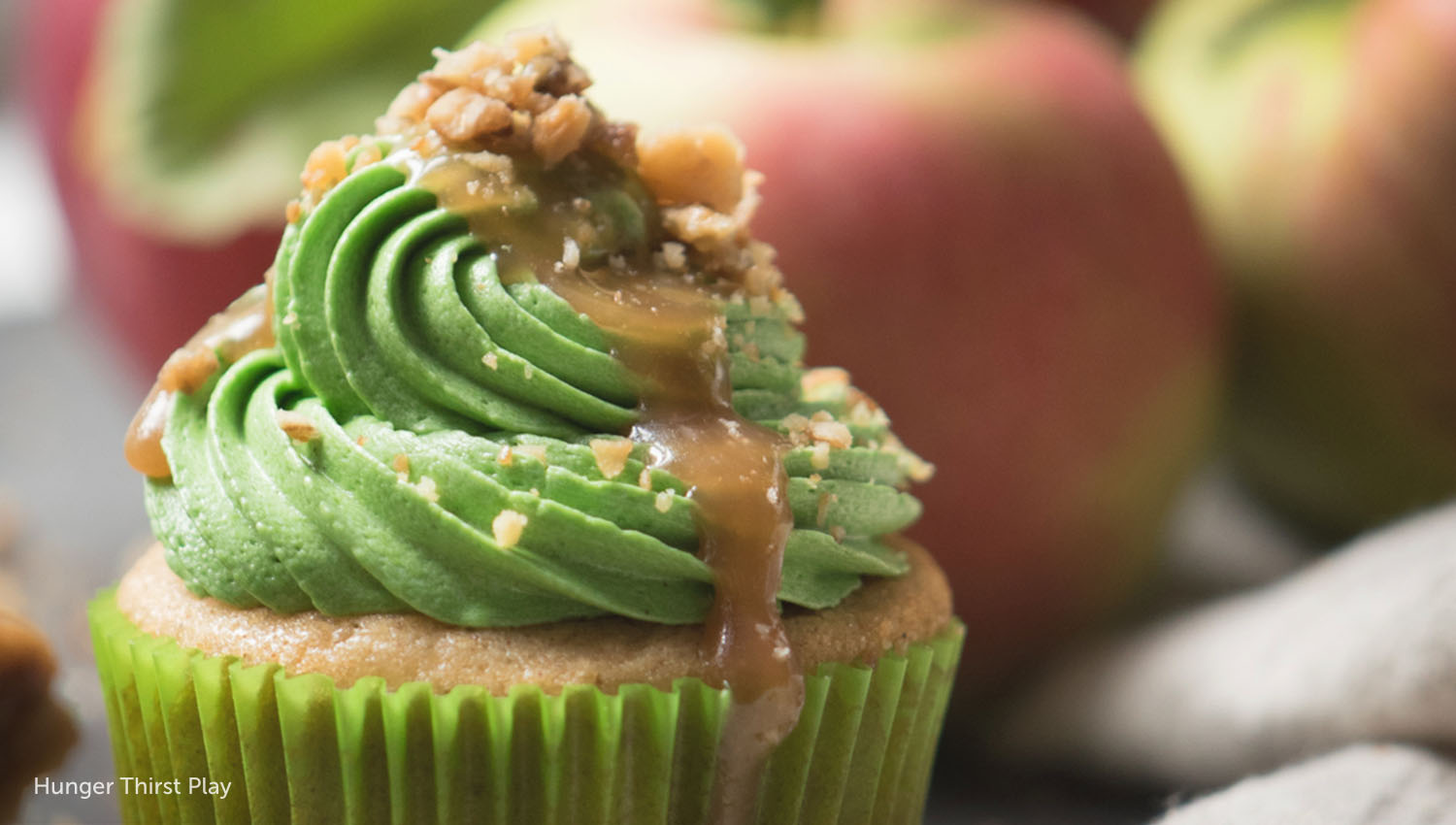 We're not sure it gets any better than salted caramel, candied walnuts and a burst of apple flavor. It brings back childhood memories of caramel apples at the fairground. This decadent cupcake from Hunger Thirst Play will add a sense of nostalgia to your holiday gathering. And, if you don't want to substitute a cupcake for the real thing, try these hand-dipped caramel apples.
14. Apple Dapple Cake with Caramel Glaze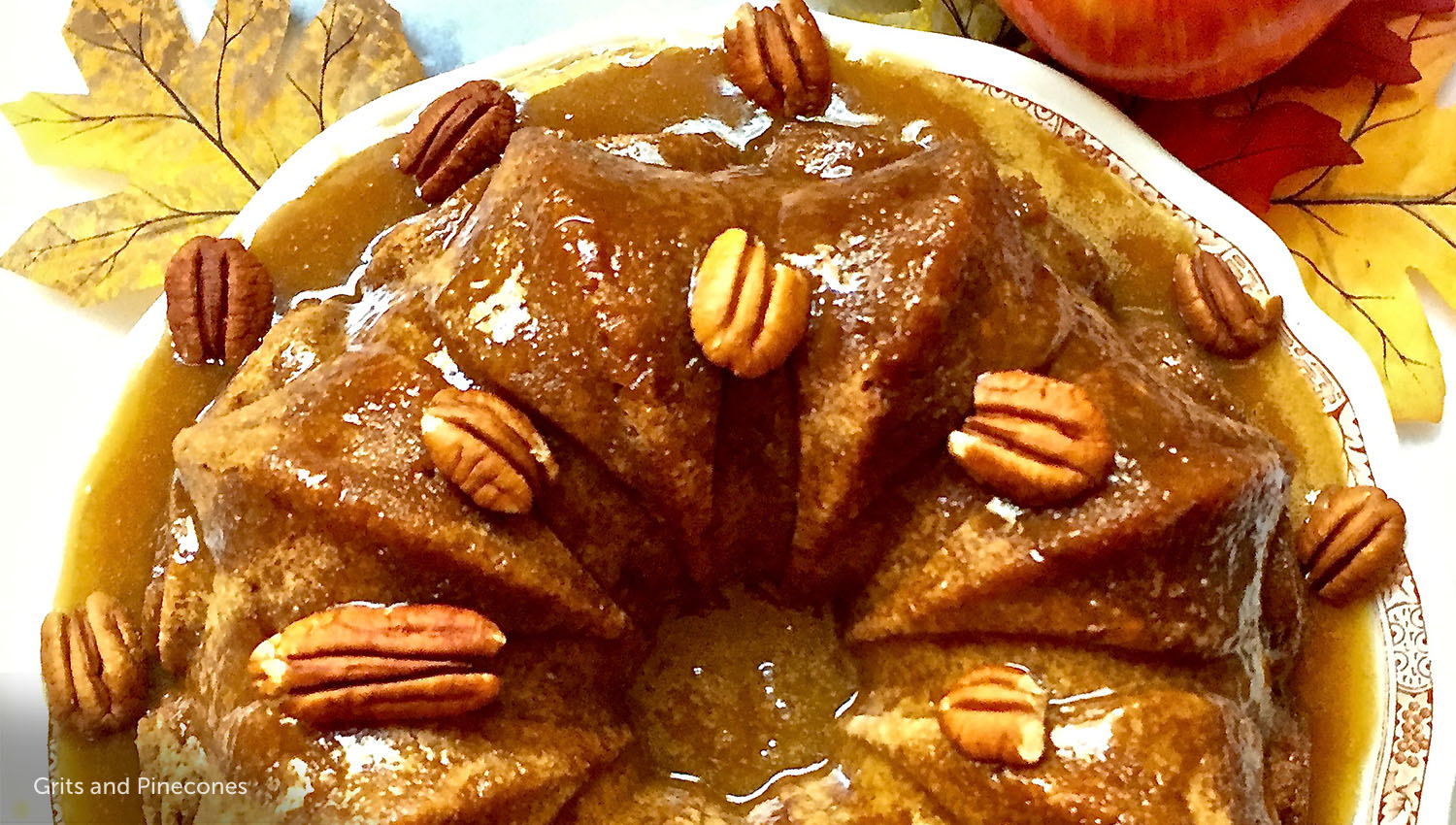 Have you had enough of apples and caramel? We didn't think so. Grits and Pinecones makes the most of apple season with scrumptious cake whose history goes back generations. We wouldn't hold your breath on having leftovers, but it does taste even better the second day.
15. Healthy Whole Wheat Cinnamon Apple Cake with Maple Glaze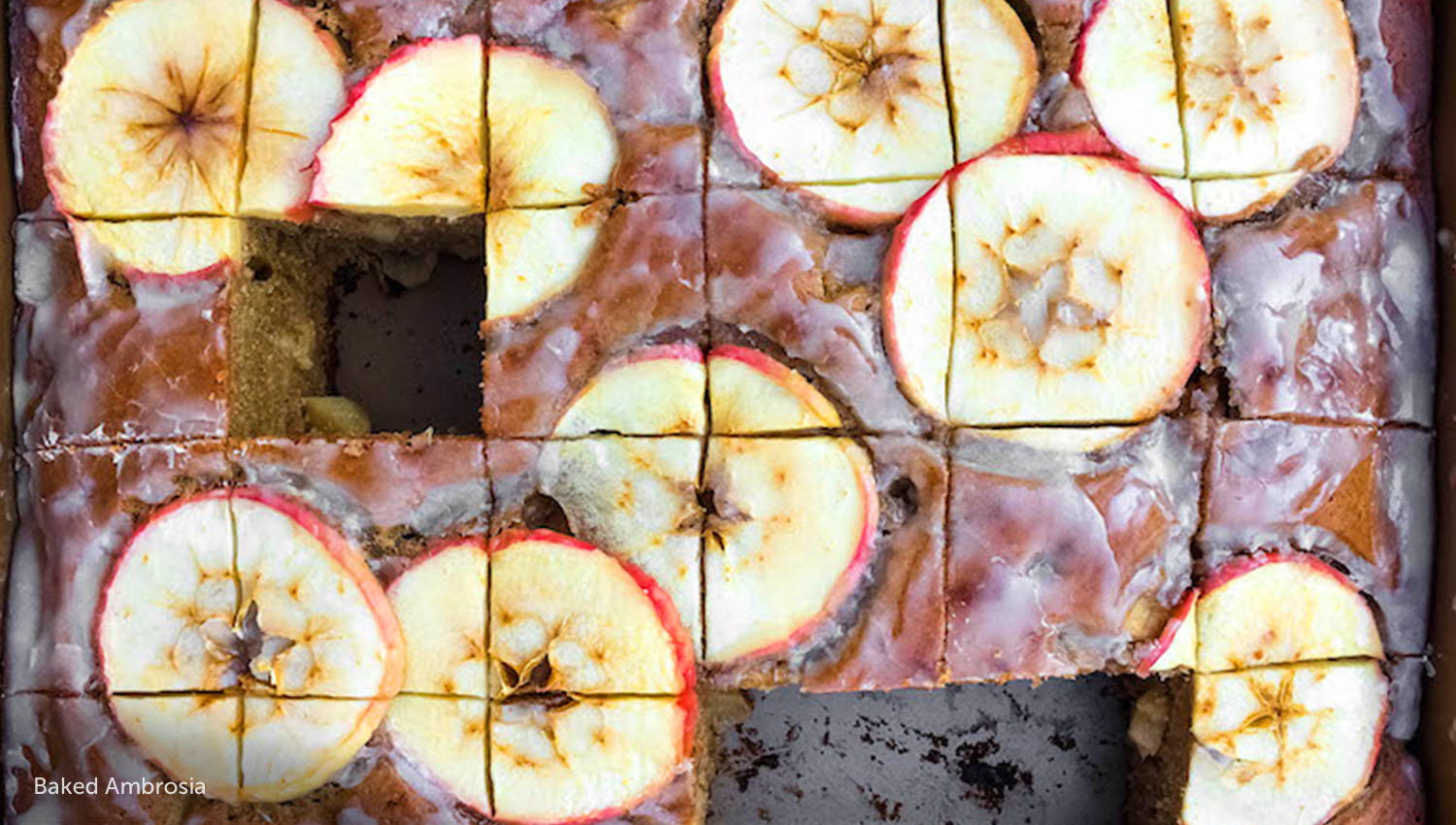 Baked Ambrosia is a healthier, but equally delicious, apple dessert for those watching their waistline. It's no fuss, full of flavor and easy to transport. Thanks to olive oil and whole wheat flour, you won't need to pull on your stretchy waistband pants for this one.
16. Festively Dipped Cracker Cookies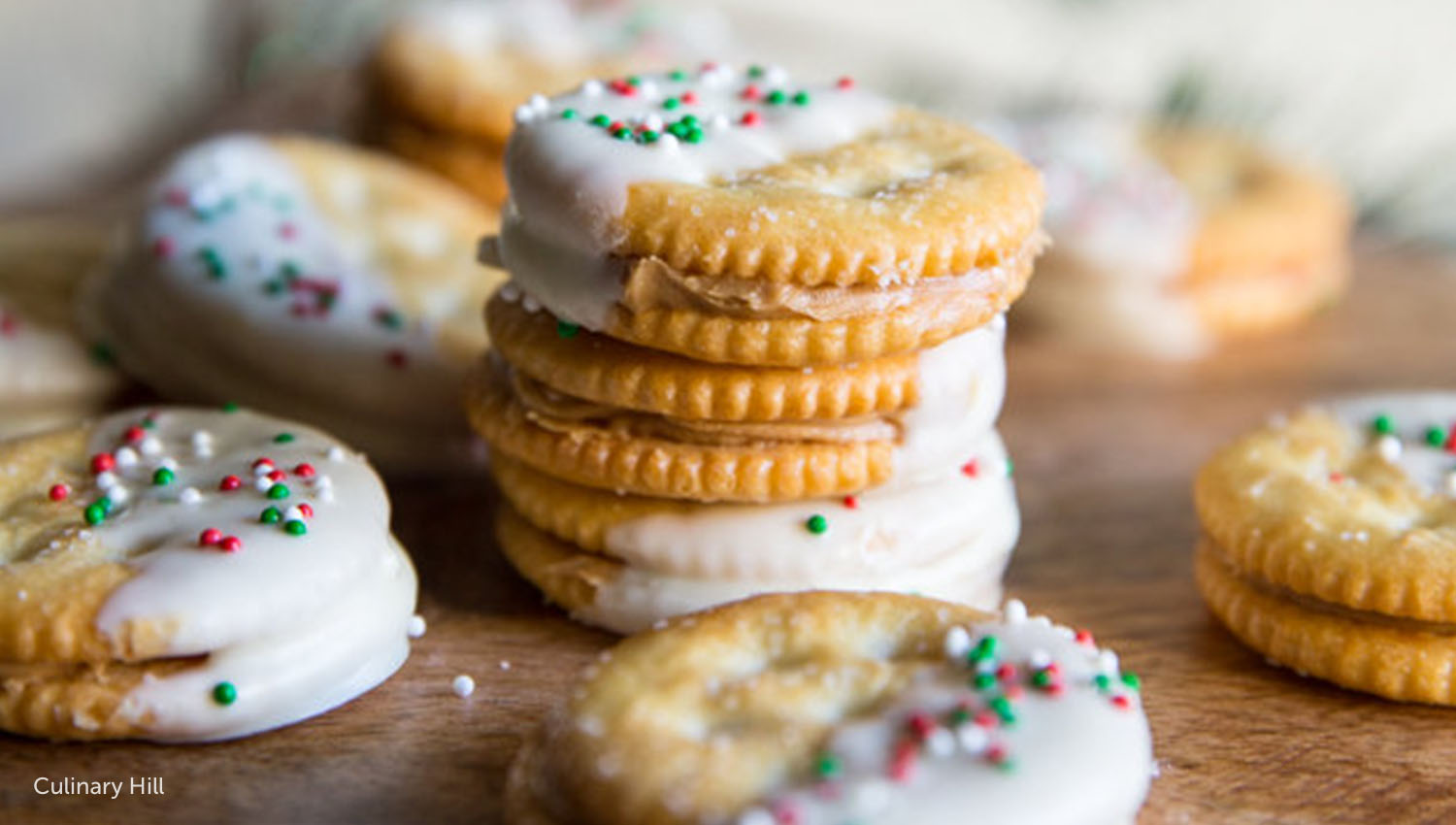 If you've waited until the absolute last minute to whip up a Thanksgiving dessert, don't worry. This no-bake sweet and salty treat from Culinary Hill only calls for three ingredients and couldn't be simpler to whip up. Your dinner guests will love having these as a tasty grab-and-go dessert after a large meal, too!
17. No-Bake Pumpkin Cheesecake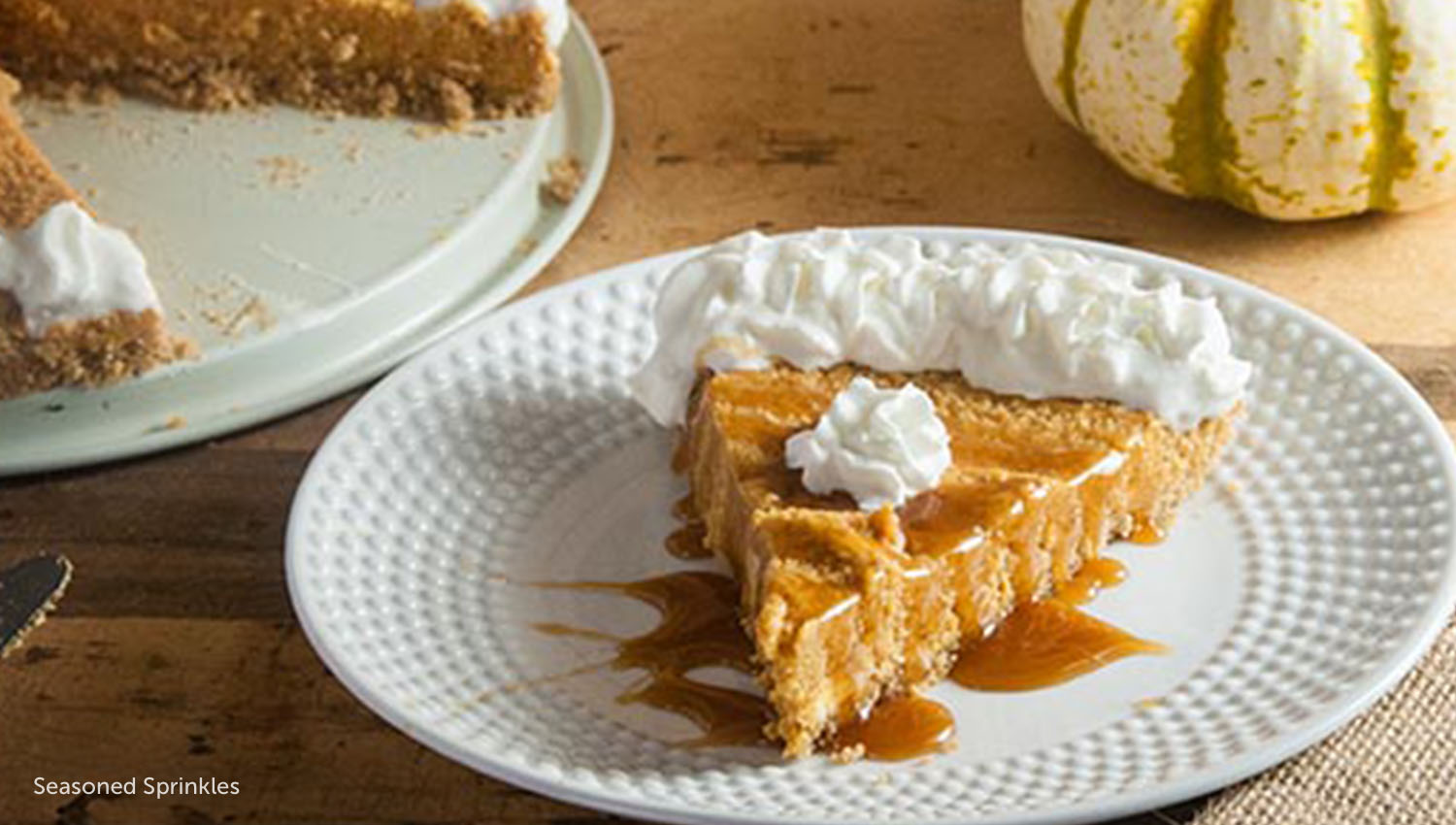 Are you the type of person who barely waits before summer is over before lighting fall-scented candles and donning holiday attire? The folks over at Seasoned Sprinkles get it, and posted a recipe that lets you bask in the fall feeling even when it's still too hot to turn on the oven.
18. S'mores Tarts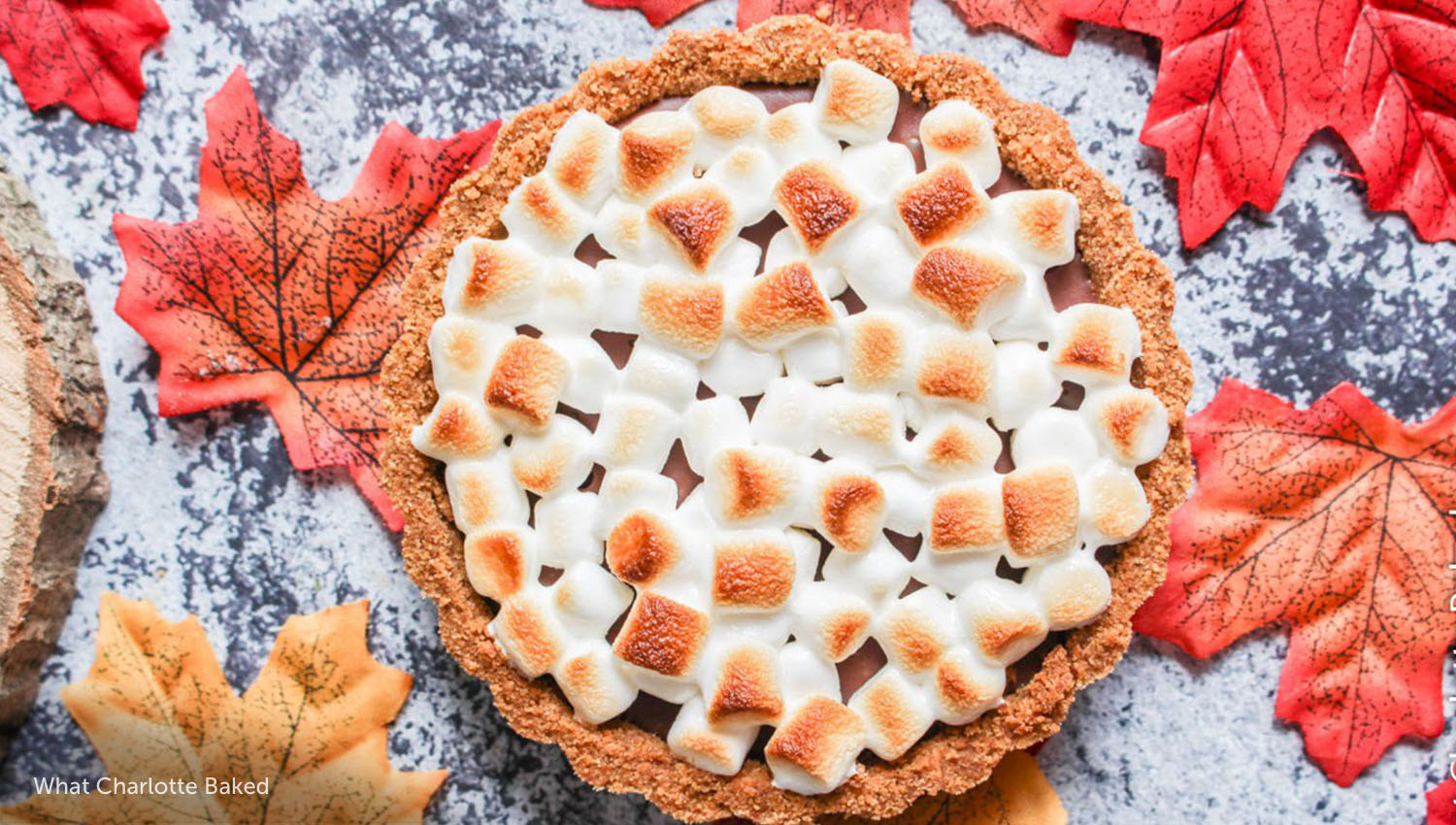 What pairs well with crispy, melted marshmallows? A silky chocolate ganache that mimics the traditional fireside favorite, with less mess and more yes. What Charlotte Baked has the recipe for this dessert, complete with an easy biscuit shell and marshmallows caramelized to perfection.
19. Skinny Pumpkin Cinnamon Pie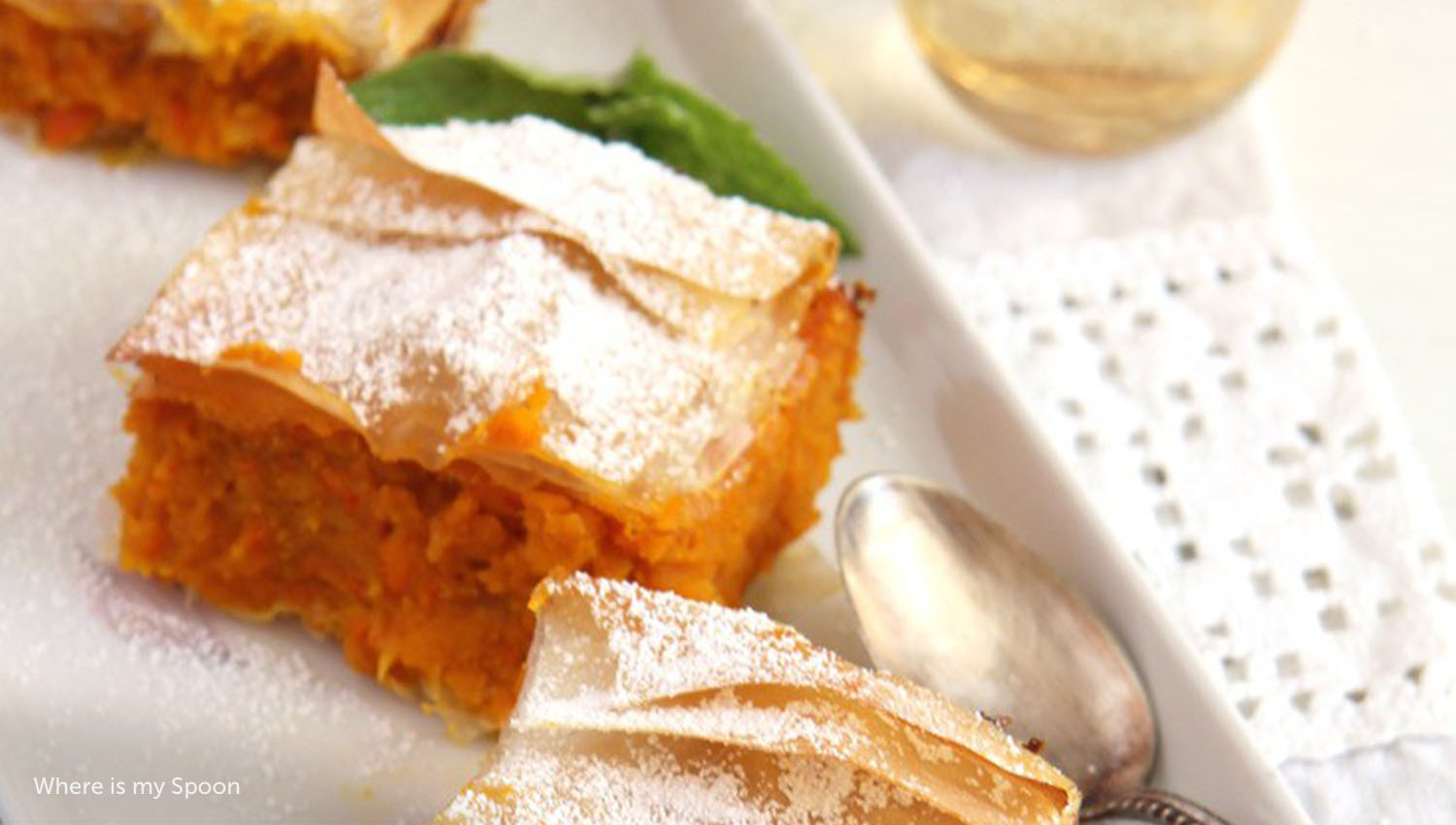 A low fat, low sugar and easy-to-make pumpkin pie recipe? It sounds almost too good to be true. But Where is my Spoon delivers with this vegan option made with phyllo or yufka pastry. We all know calories don't count on Thanksgiving, but a single serving is only 90 calories, meaning there's room for more.
20. Simple Apple Crisp Galette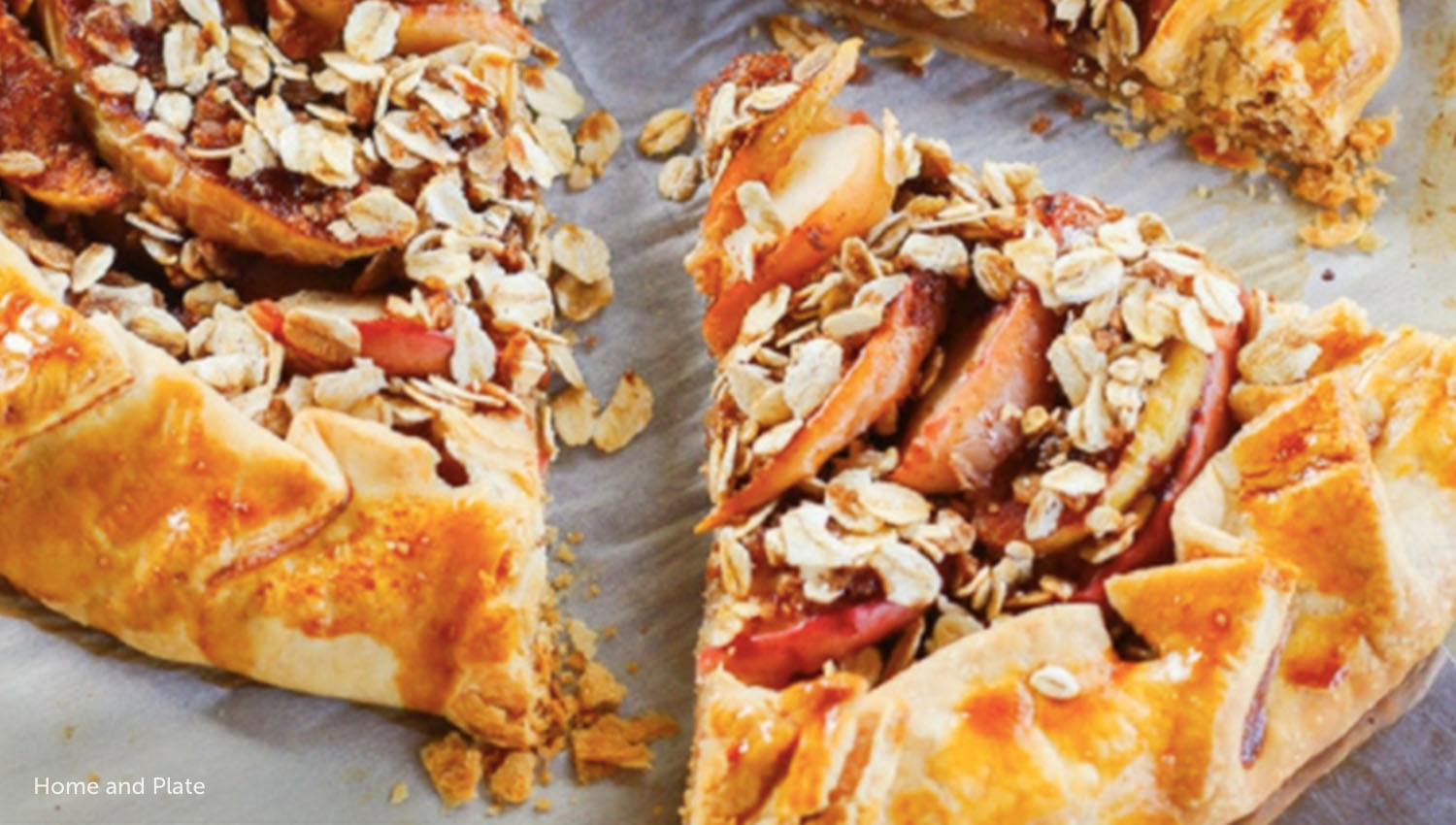 This galette from Home and Plate is as delicious as your mother's apple pie, but takes less time and requires fewer ingredients. If you're wondering what a galette is, it's a pie without the pan and it's a no-brainer to make for a crowd-pleasing dinner finale.
21. Blackberry Lemon Pie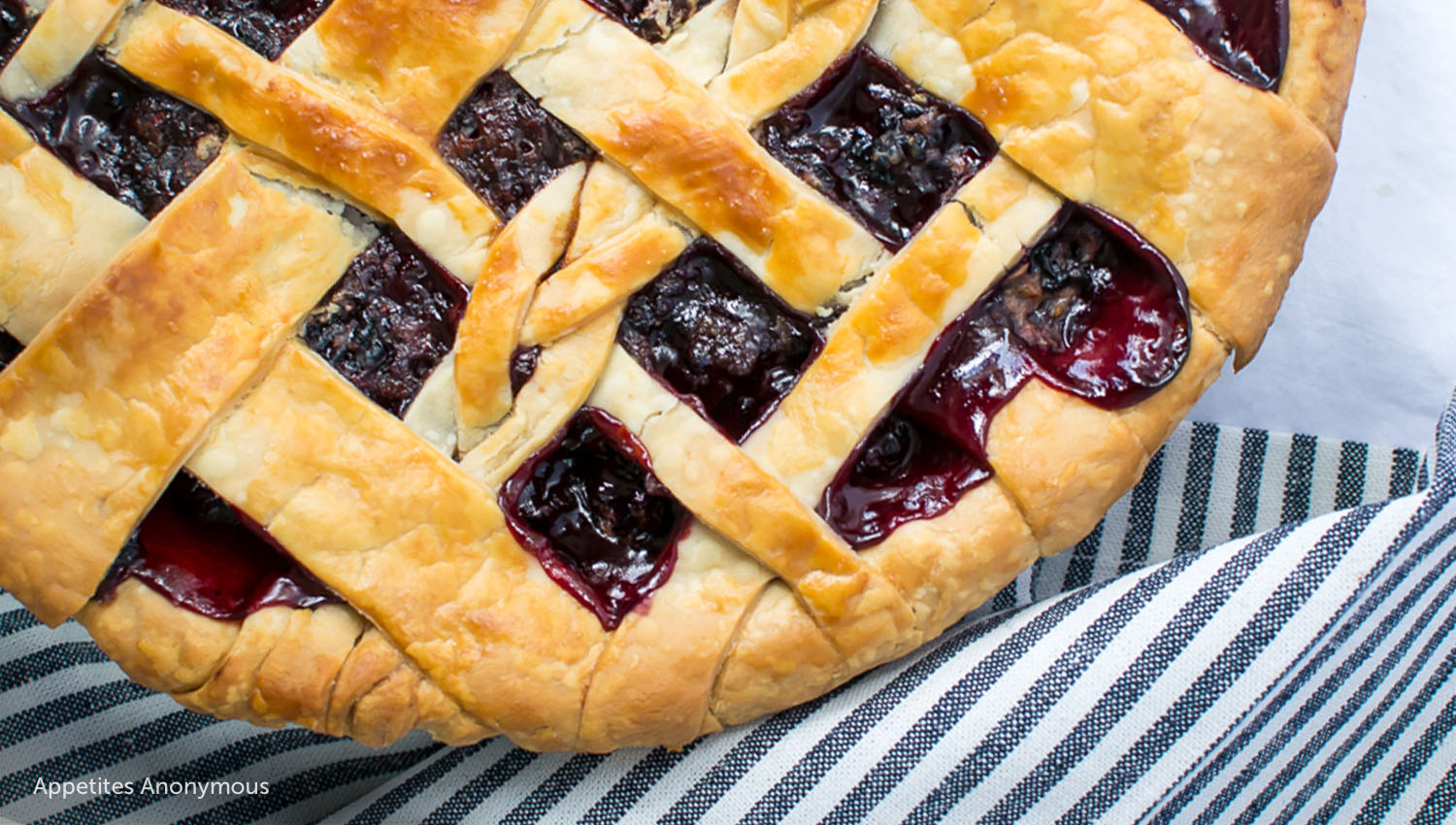 Just because it's November doesn't mean you have to stick with apples and pumpkins for dessert. This simple pie from Appetites Anonymous is filled with juicy, sweet blackberries and tangy lemon, making summer last long into fall.
22. Healthy Caramel Apple Fruit Dip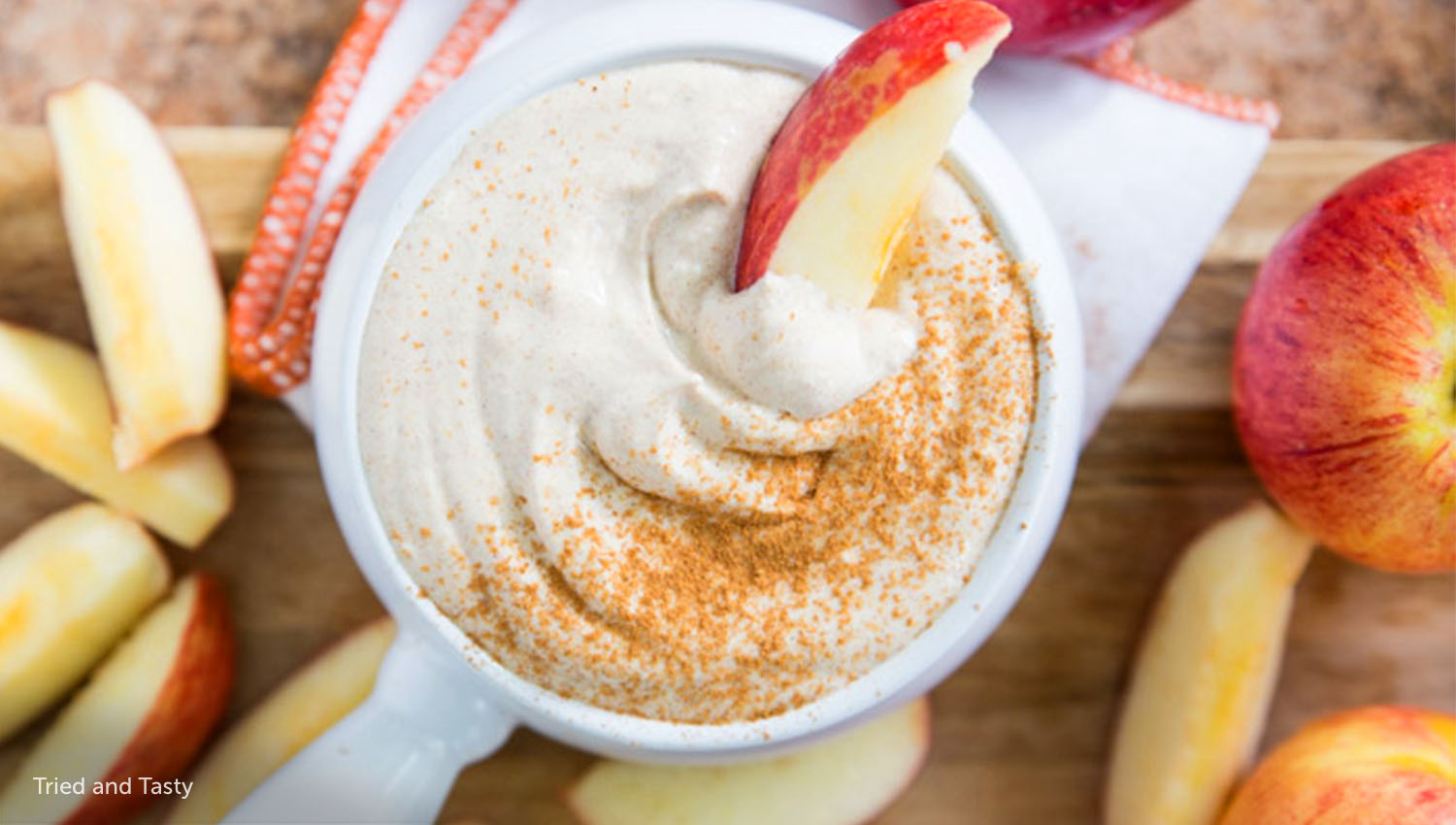 Did you know caramel could be healthy? We didn't either, but this dip from Tried and Tasty is sweetened with dates instead of refined sugar. It only takes five ingredients and tastes divine, so your guests won't even suspect it's good for them.
23. Key Lime Pie Tarts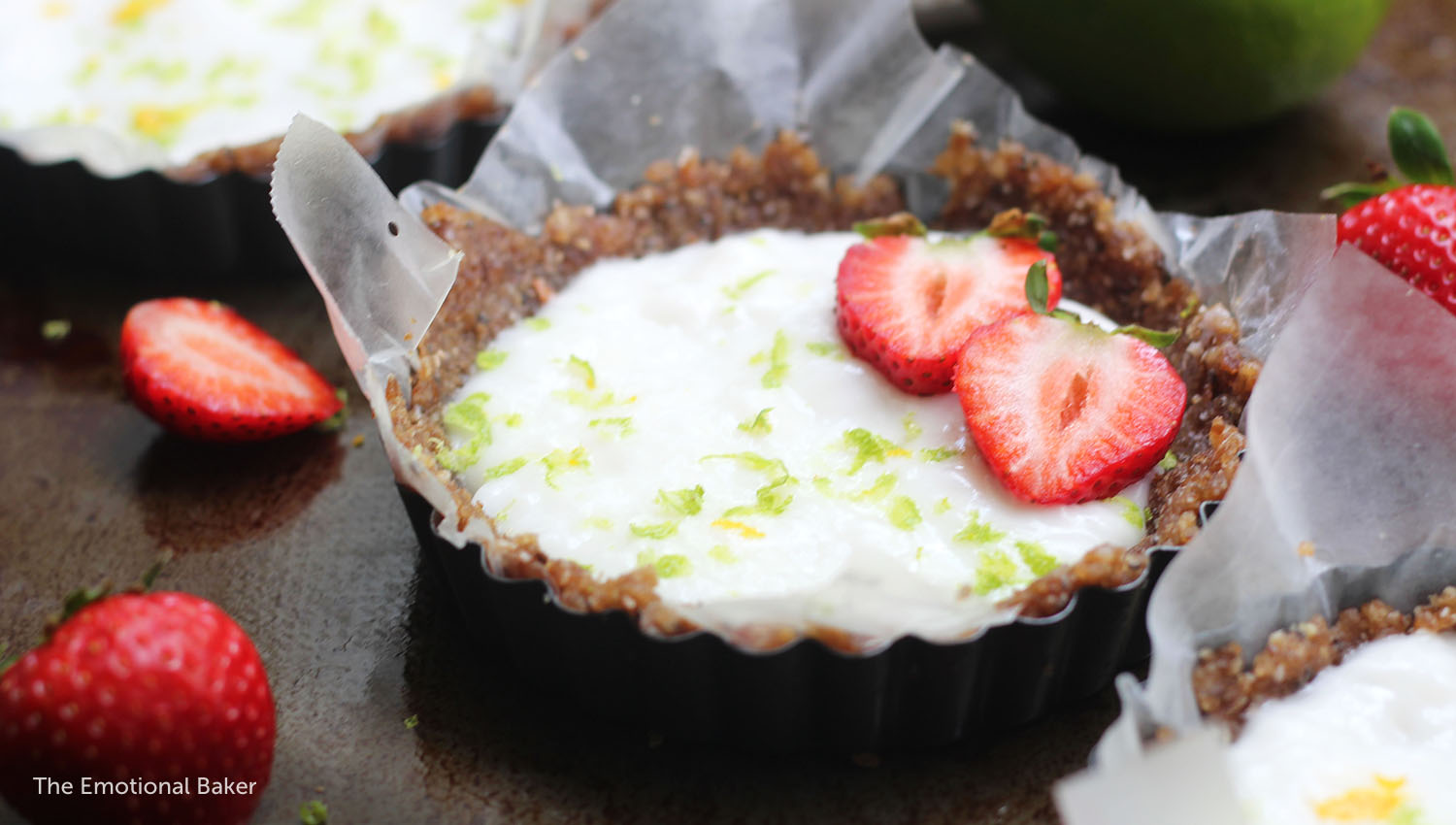 Speaking of delicious dates, they are the main ingredient in the crust of this healthy and easy tart from The Emotional Baker. Combined with pecans, coconuts and chia seeds then filled with a dairy-free lime tart, it's as good for you as it is delectable.
24. No-Bake Pumpkin Truffles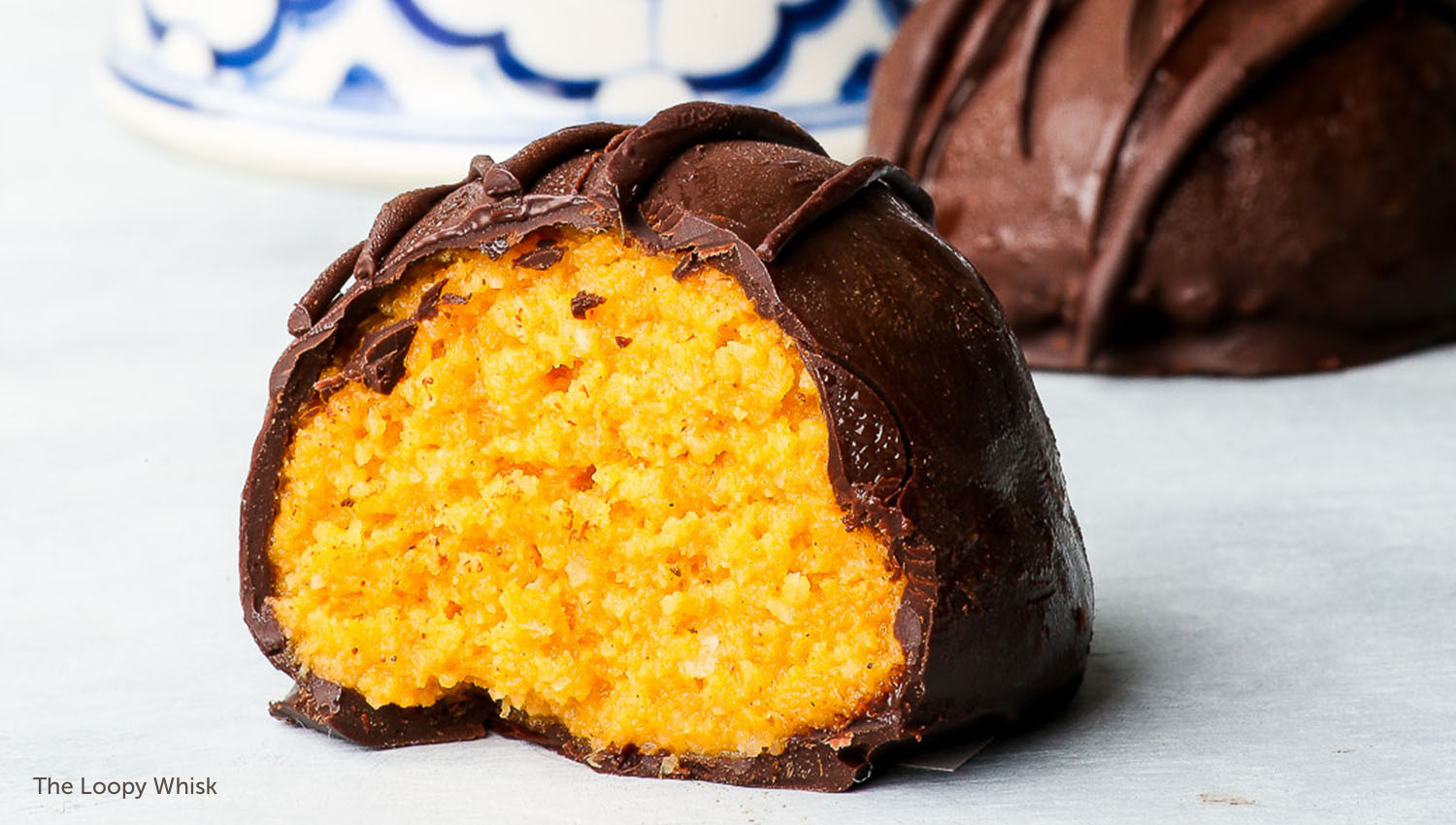 If you are looking for a paleo dessert to finish off the main meal, look no further than these dark chocolate truffles from The Loopy Whisk. A no-bake vegan pumpkin filling combined with a dark chocolate coating? Yes, please.
25. Apple Cider Ice Cream Pie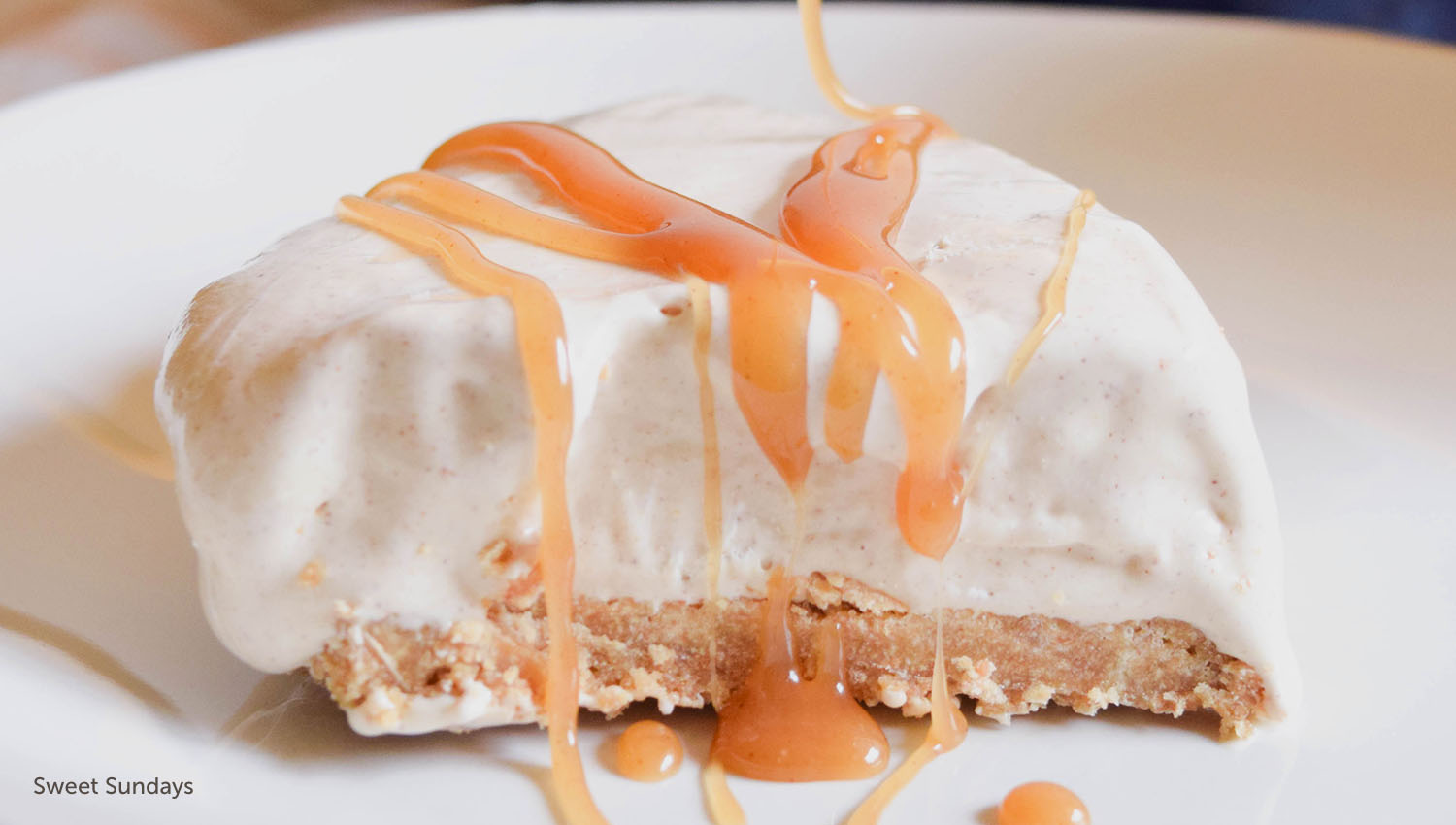 Just because the weather is getting colder doesn't mean you have to give up on cold, sweet treats. This ice cream pie from Sweet Sundays is a testament to that fact, with a seasonal apple cider flavor and caramel sauce for a bevy of fall flavors.
26. Pumpkin Spice Marshmallows
These fall-themed marshmallows concocted by Desserts With Benefits are so fluffy and full of flavor, you'll have a hard time believing they're fat-free and gluten-free. Sweetened with agave and molasses, they're also made without any refined sugar.
27. Apple Pocket Pies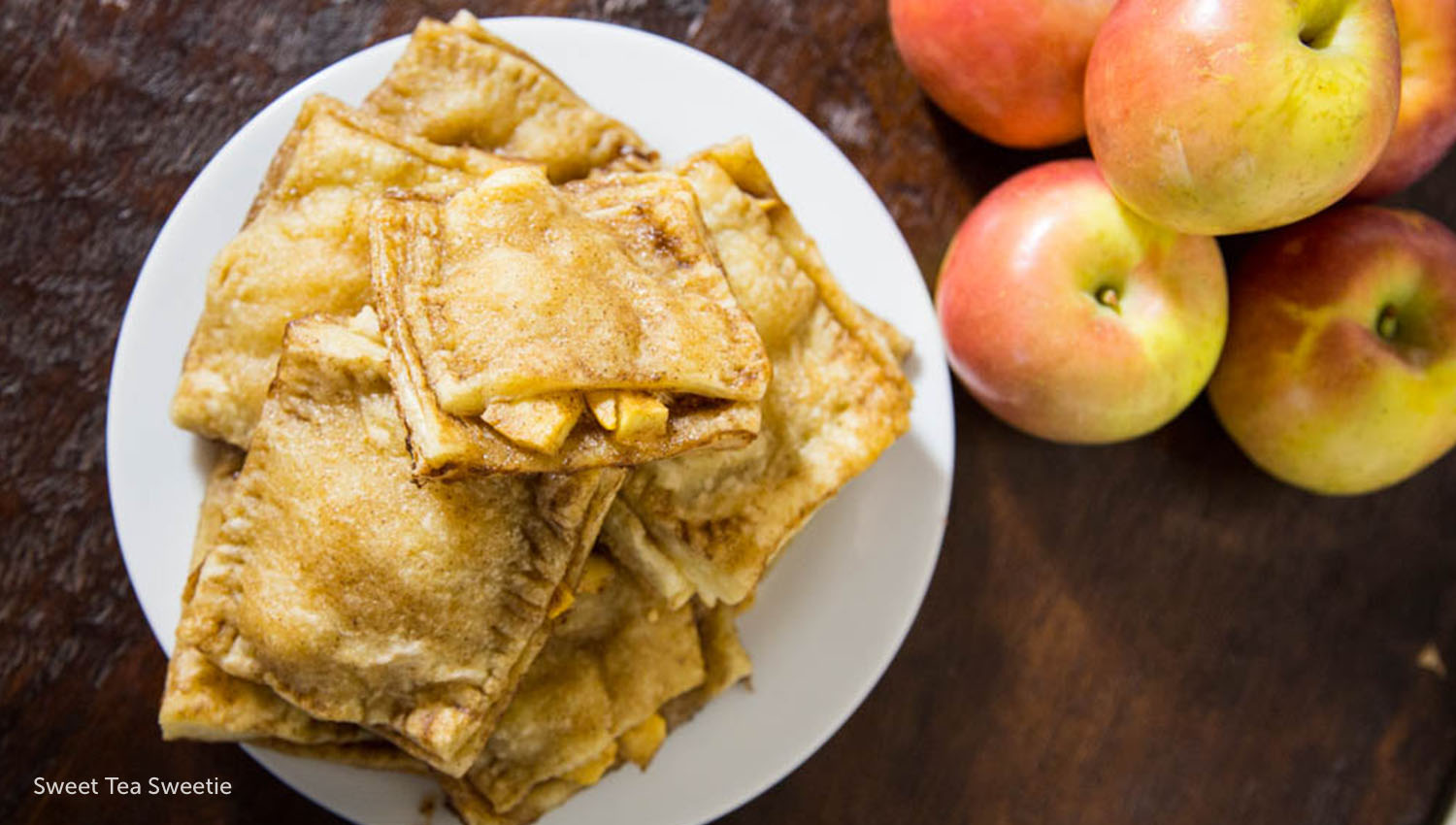 When the apple harvest is plentiful, it's time to make all things apple. These pocket pies from Sweet Tea Sweetie are perfect for a get-together because guests can grab one for themselves and mingle around the room.
28. Pumpkin Pie Crepes
Got a bird in the oven? You can still multitask by making these crepes from In Search of Yummyness on the stovetop. With toasted pecans, powdered sugar and chocolate sauce, they're similar to the traditional pumpkin pie and just a little bit extra.
29. Rustic Apple Cinnamon Pecan Cake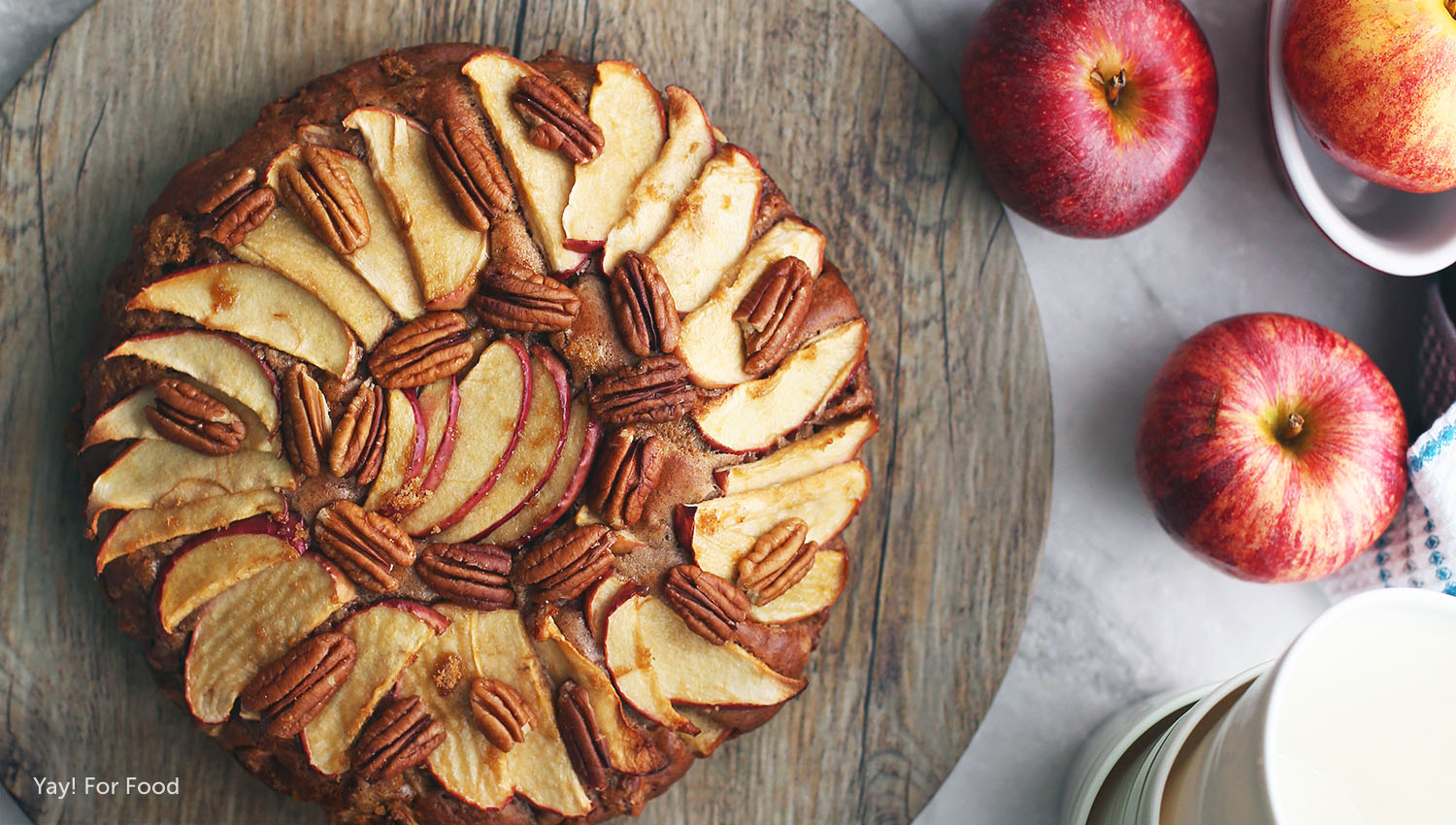 In just ten minutes you can have this melt-in-your-mouth cake from Yay! For Food ready to pop in the oven so you can put your feet up while it cooks. The end result is the perfect blend of sweet, tart, tender and crunchy.
30. Brownie Pie with Pecans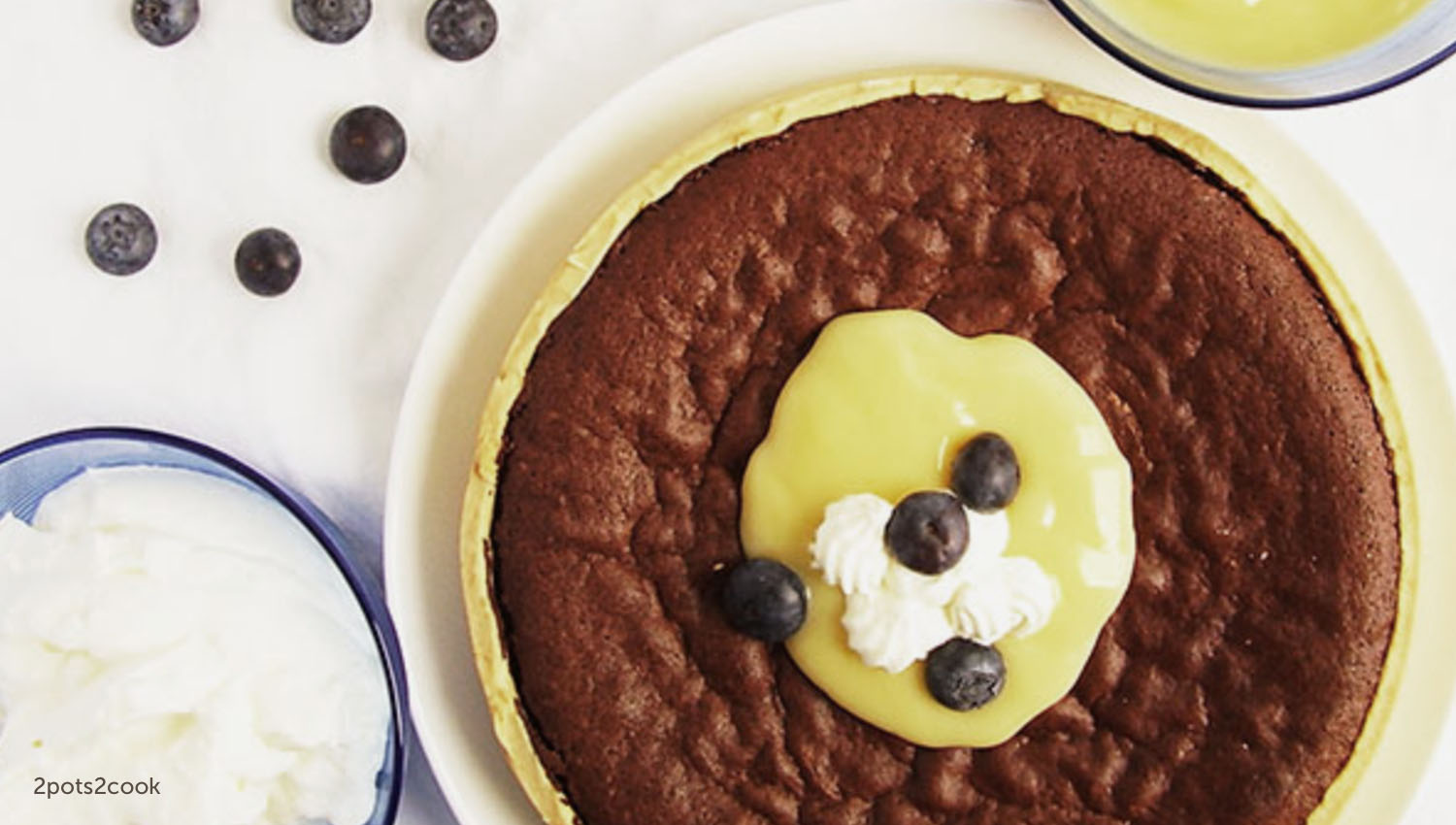 These brownies with a twist from 2pots2cook feature the chocolate taste you crave in brownies with the crispy crust you love in pies. Since the pie crust holds everything together, it's easily transportable, but we won't tell if it never makes it over to the host's house.
31. Maple Pecan Sweet Potato Pie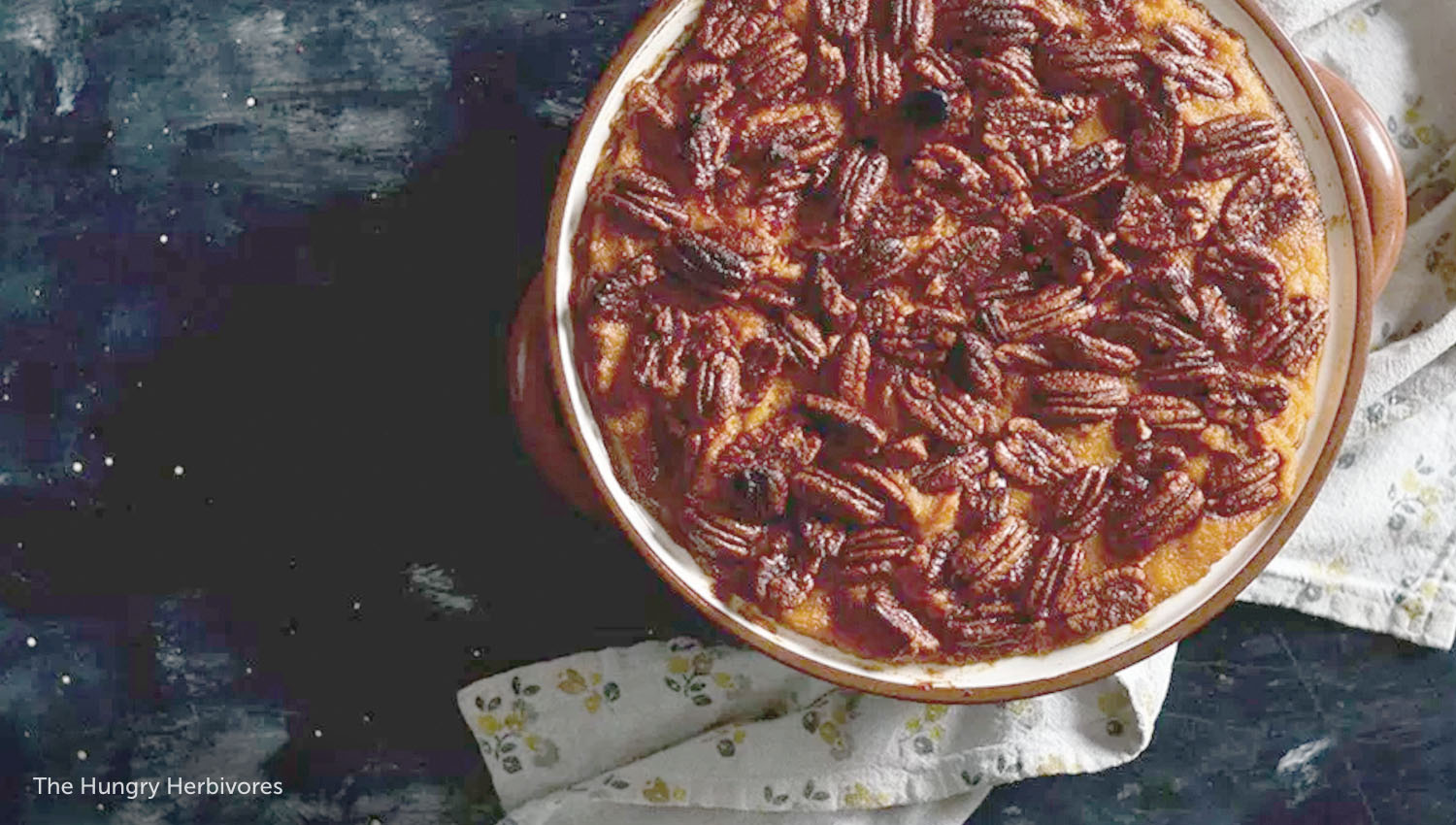 Sweet and savory, this vegan take on shepherd's pie from The Hungry Herbivores could either work as a side dish or a dessert. It's classic comfort food with a spiced sweet potato mash and crunchy pecans, with a brown sugar maple syrup for a touch of sweetness.
32. Pumpkin Cupcakes with Cinnamon Frosting
Cupcakes are the perfect grab-and-go dessert perfect for family gatherings. You can take one and head into the family room to watch football or play party games. Ilona's Passion has nailed this one, with delicate flavors and a soft frosting that makes sense after a hearty dinner.
33. Maple Pecan Angel Food Cake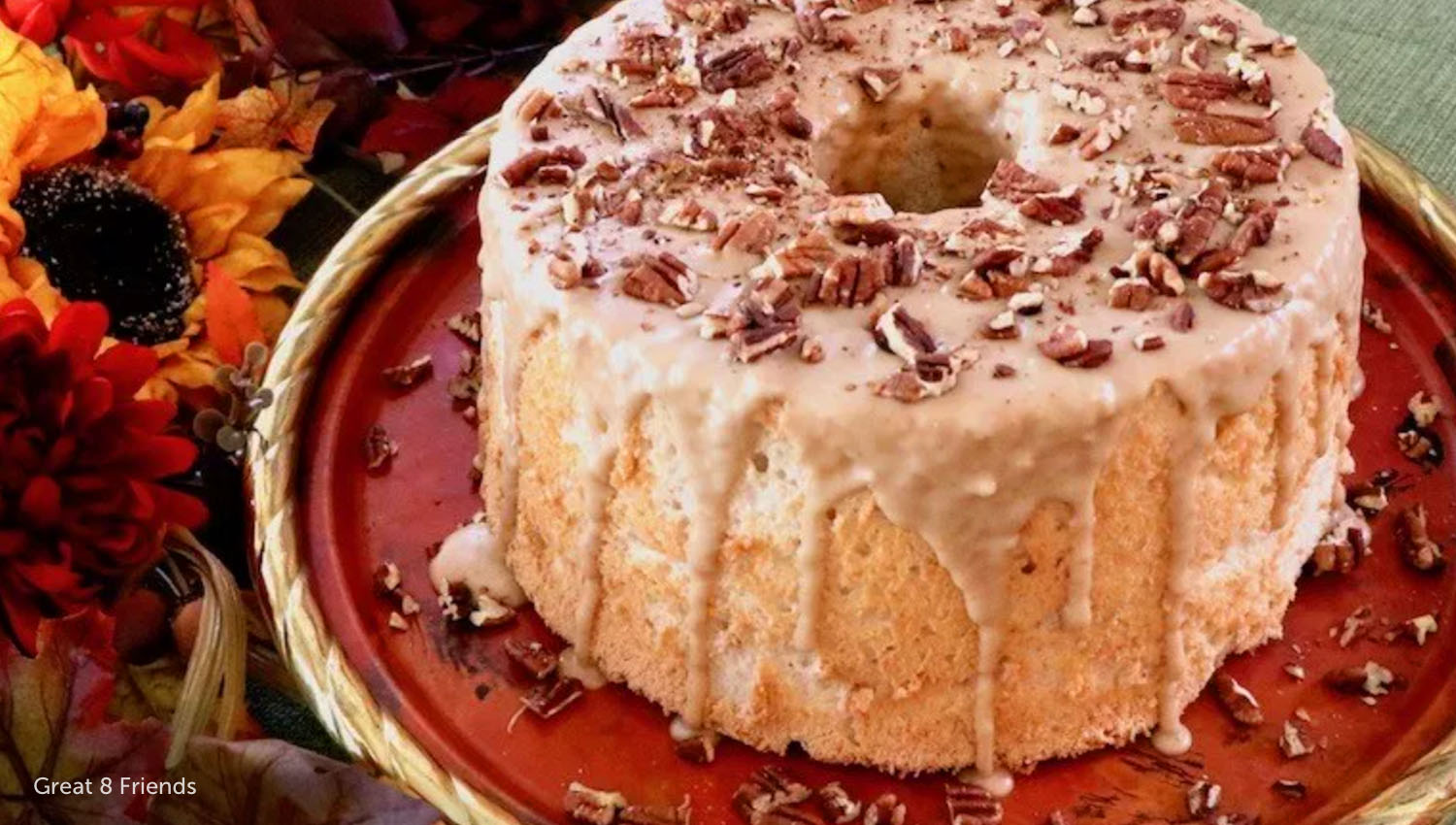 There's nothing better than finding out a secret ingredient is actually a…wait for it…cake mix! Great 8 Friends discovered this secret and shares the recipe for a light and airy cake popping with maple flavor. Top it with maple buttercream for a delightfully indulgent dessert or follow the suggestions in the recipe for a dairy-free option.
34. Chocolate Pie with Almonds and Bourbon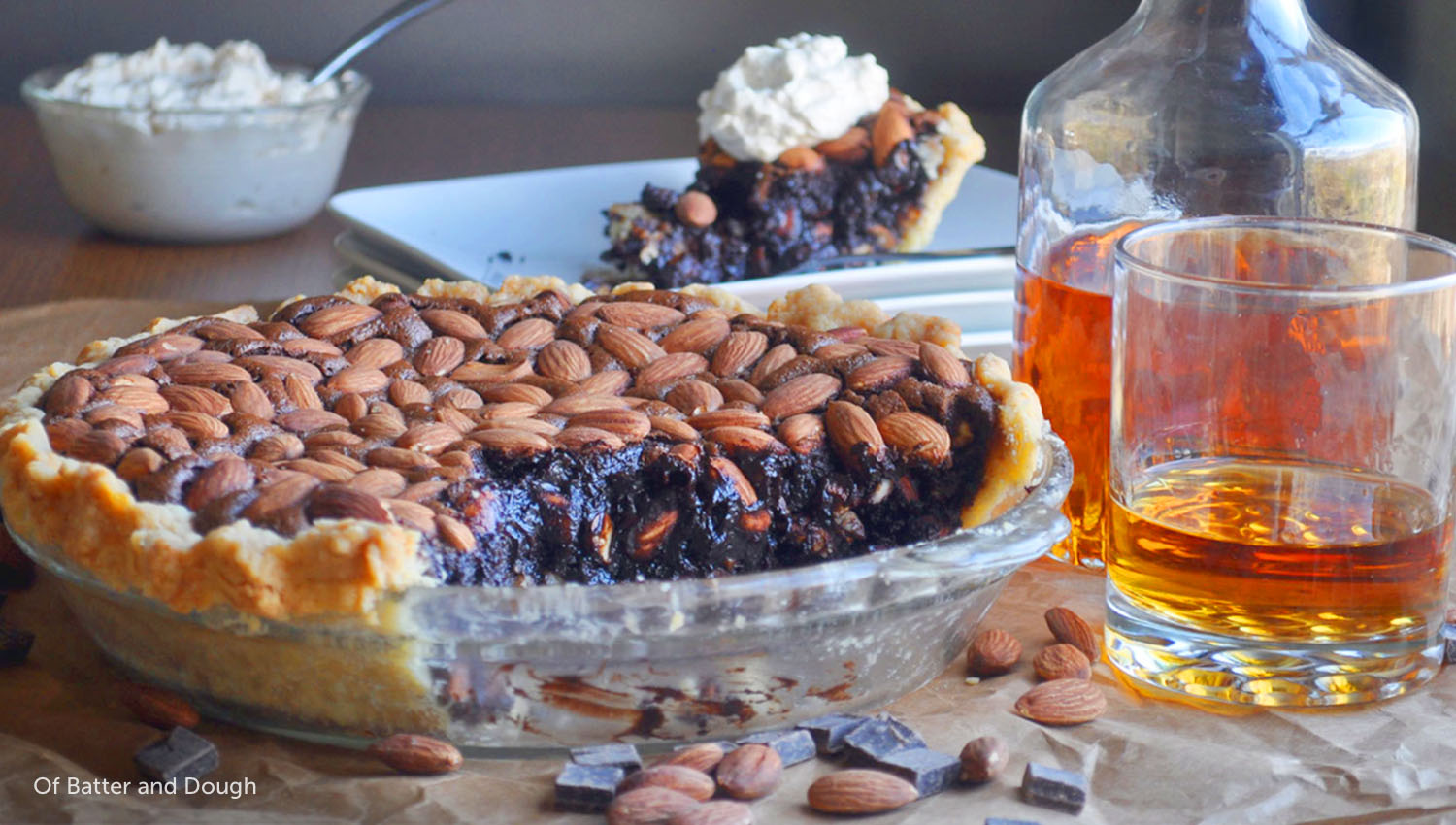 Rich and gooey are always two words that sound like music to our ears. This chocolate pie Of Batter and Dough is both, with dark chocolate, roasted almonds and just a touch of bourbon. Move over pumpkin pie, it's time to make room for something special.
35. Pumpkin Spice Pecan Streusel Coffee Cake with Cinnamon Spiced Glaze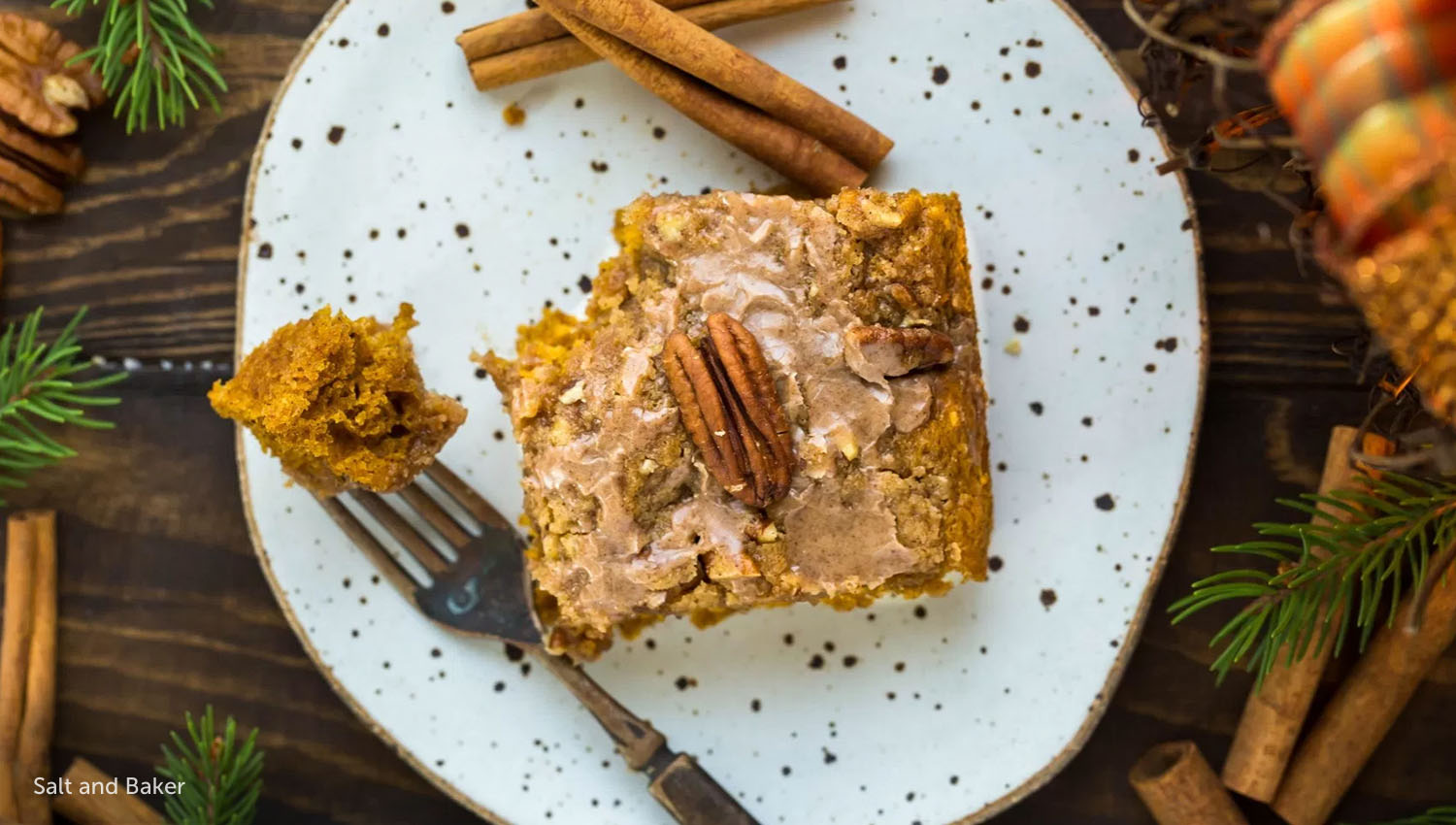 If you want a cake that's sure to be loved by everyone, try this moist and perfectly spiced coffee cake from Salt and Baker. Don't forget to save yourself a slice for the next morning, because coffee cake is legit breakfast fare. It even has the word "coffee" in it!
36. Chocolate Zucchini Muffins with Pecan Crumble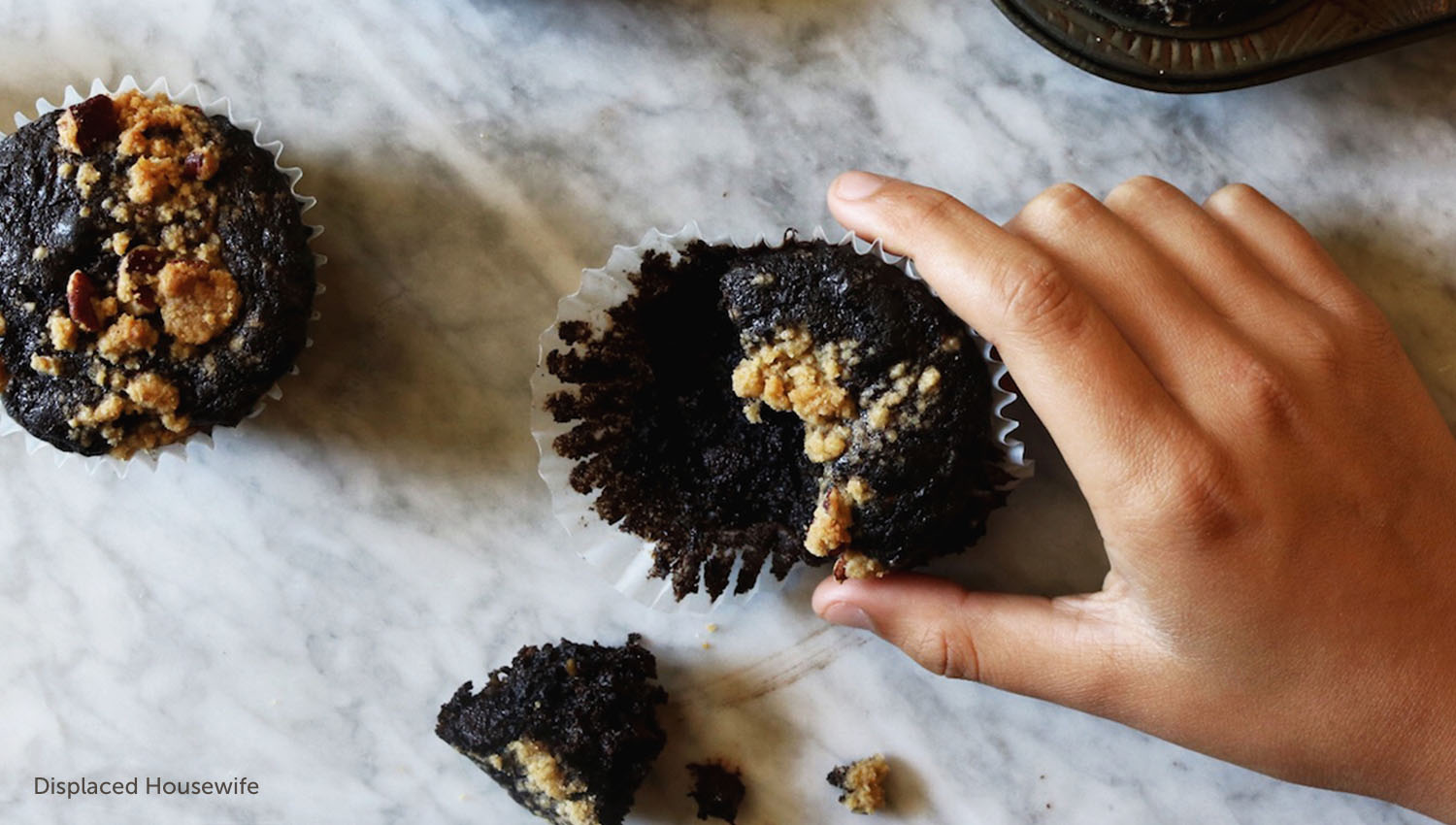 You might think muffins are for the morning, but don't be afraid to serve these guilt-free muffins from Displaced Housewife for dessert. It's chock full of good-for-you foods, including dark chocolate, but your guests will have no idea unless you clue them in.
37. Pumpkin Pie Crispy Rice Treats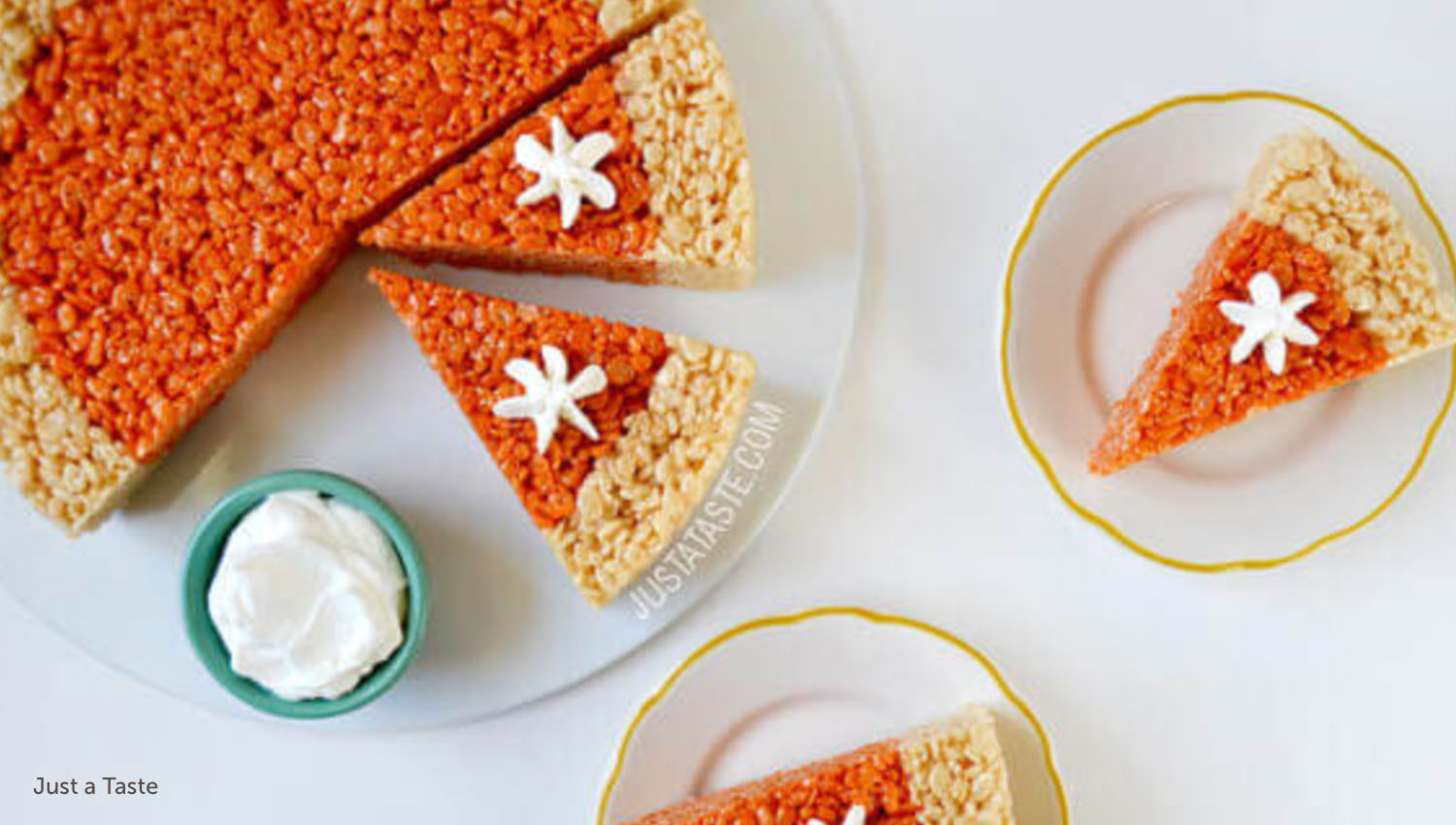 These seasonal crisp rice treats from Just a Taste are meant for the young and young at heart. So, basically, everyone at your Thanksgiving table will smile when they see these rice treats served up as a mock pie! Not only are they tasty, but they are fun and festive, too.
38. Apple-Blackberry Cheesecake Tart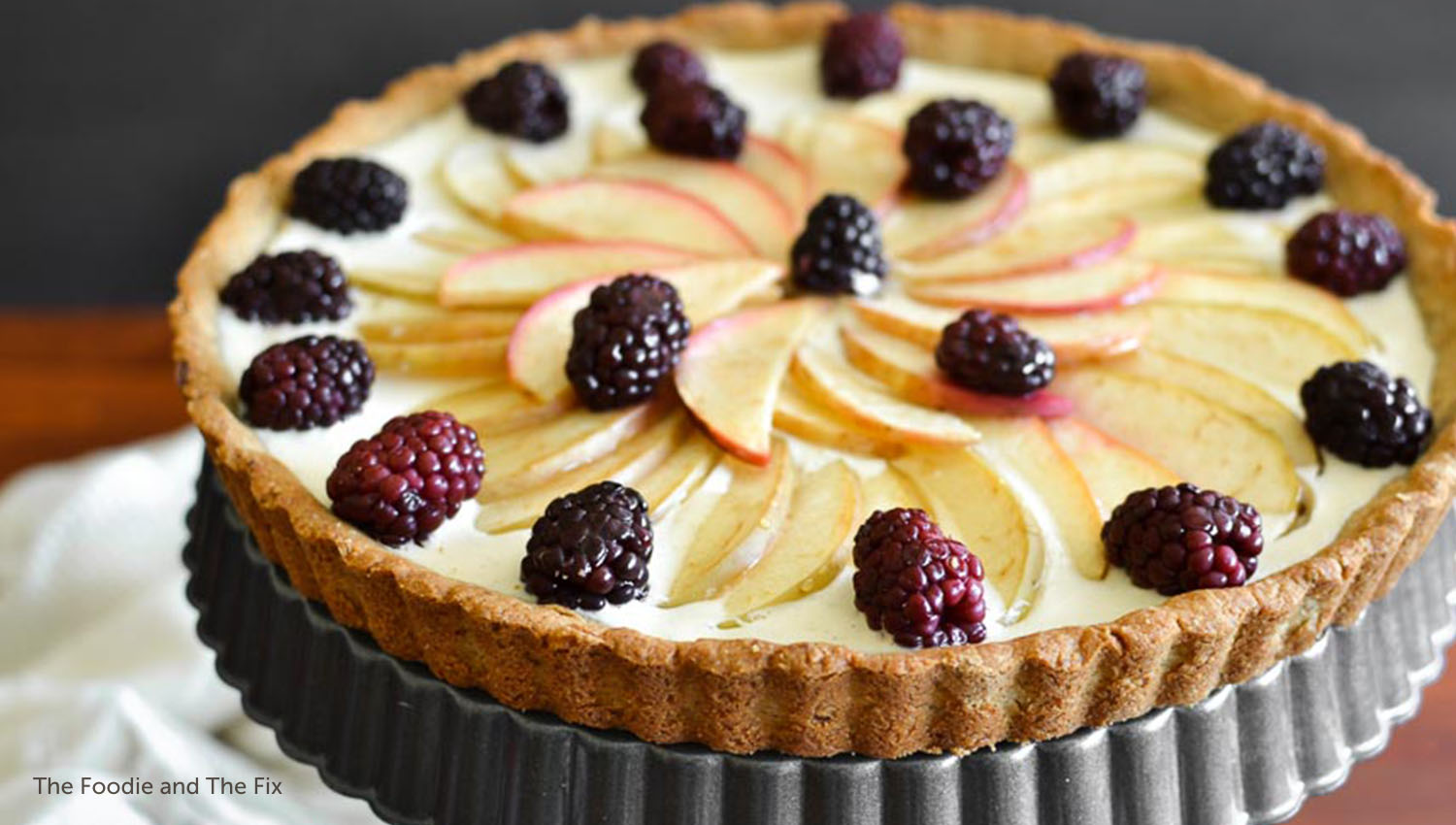 If you're on the 21 Day Fix, you'll go nuts over this approved healthy dessert from The Foodie and The Fix. Even if you're not, you'll appreciate the whole food ingredients, presentation value and amazing taste.
39. Baked Pears with Chevrot Goat Cheese, Honey & Pecans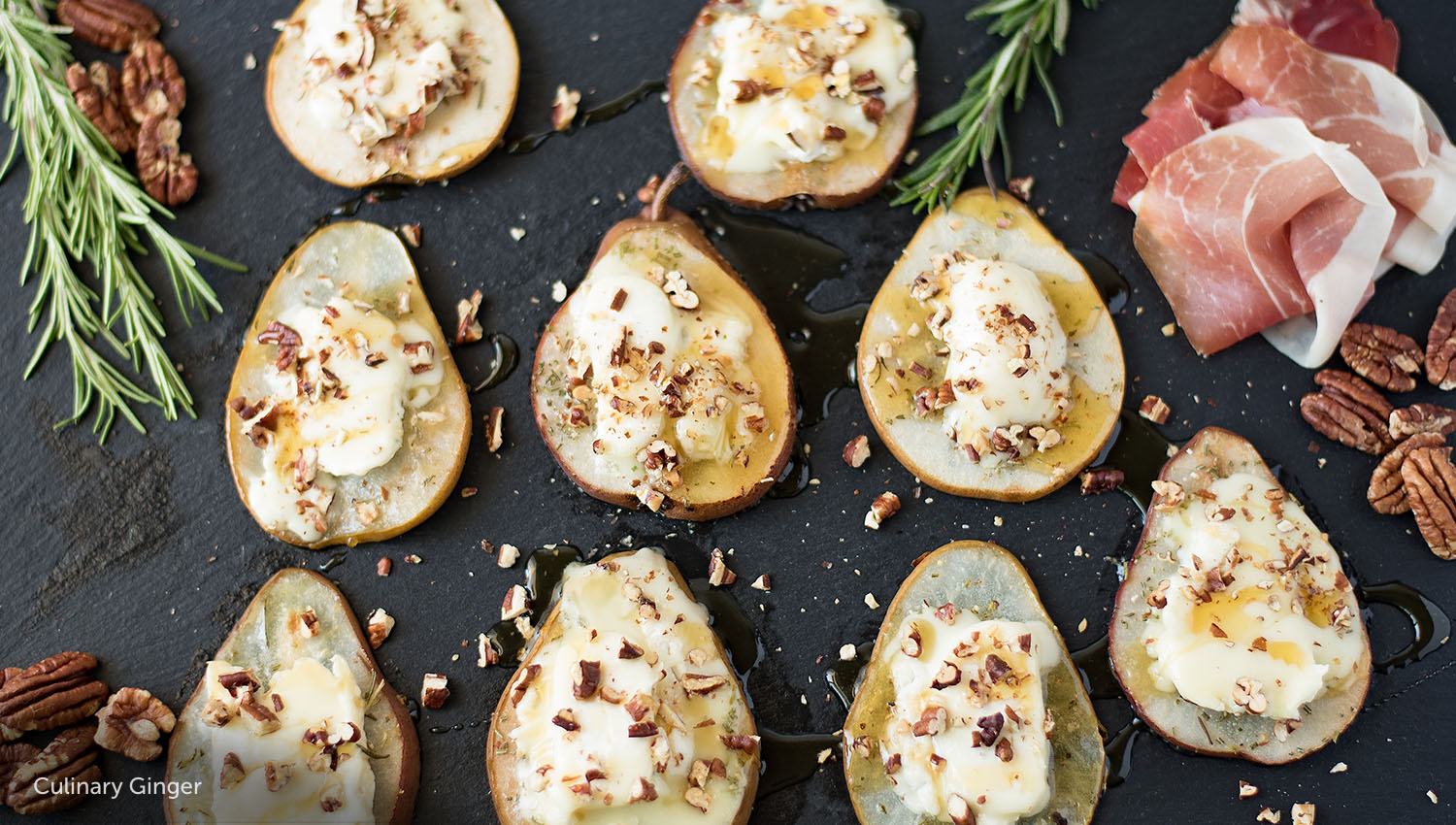 Take dessert to a new level with this easy and healthy snack or dessert from Culinary Ginger. Tangy goat cheese, fresh rosemary, thinly sliced pears and honey all lend themselves to this dish for a treat that's elegant and impressive.
40. Apple Pie Bites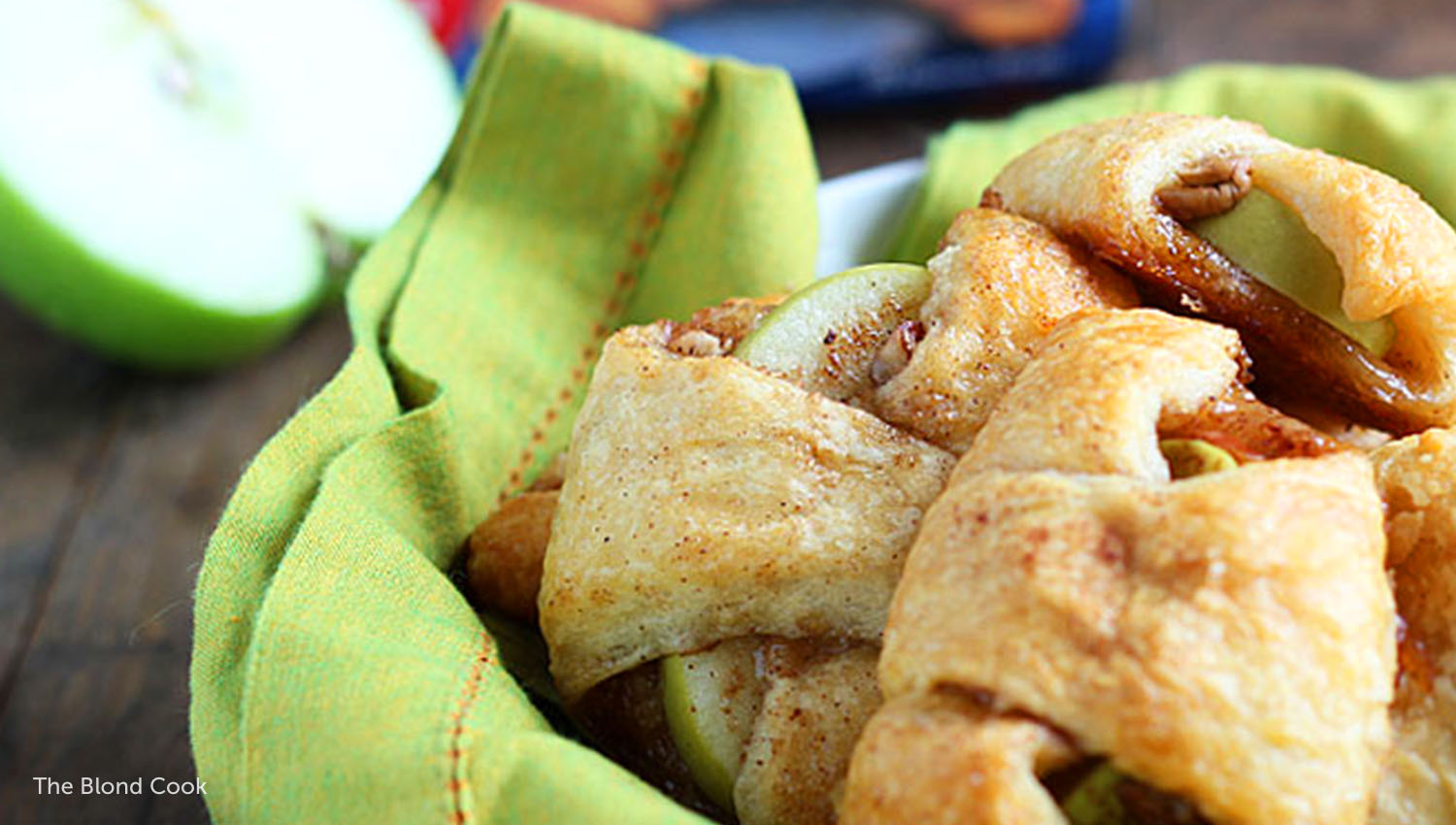 They say the best things come in small packages, and that's definitely true about these bite-size pies from The Blond Cook. They can be whipped up in less than 30 minutes, including cook time, so they're a great go-to for a last minute dessert.
41. Pumpkin Spice Biscotti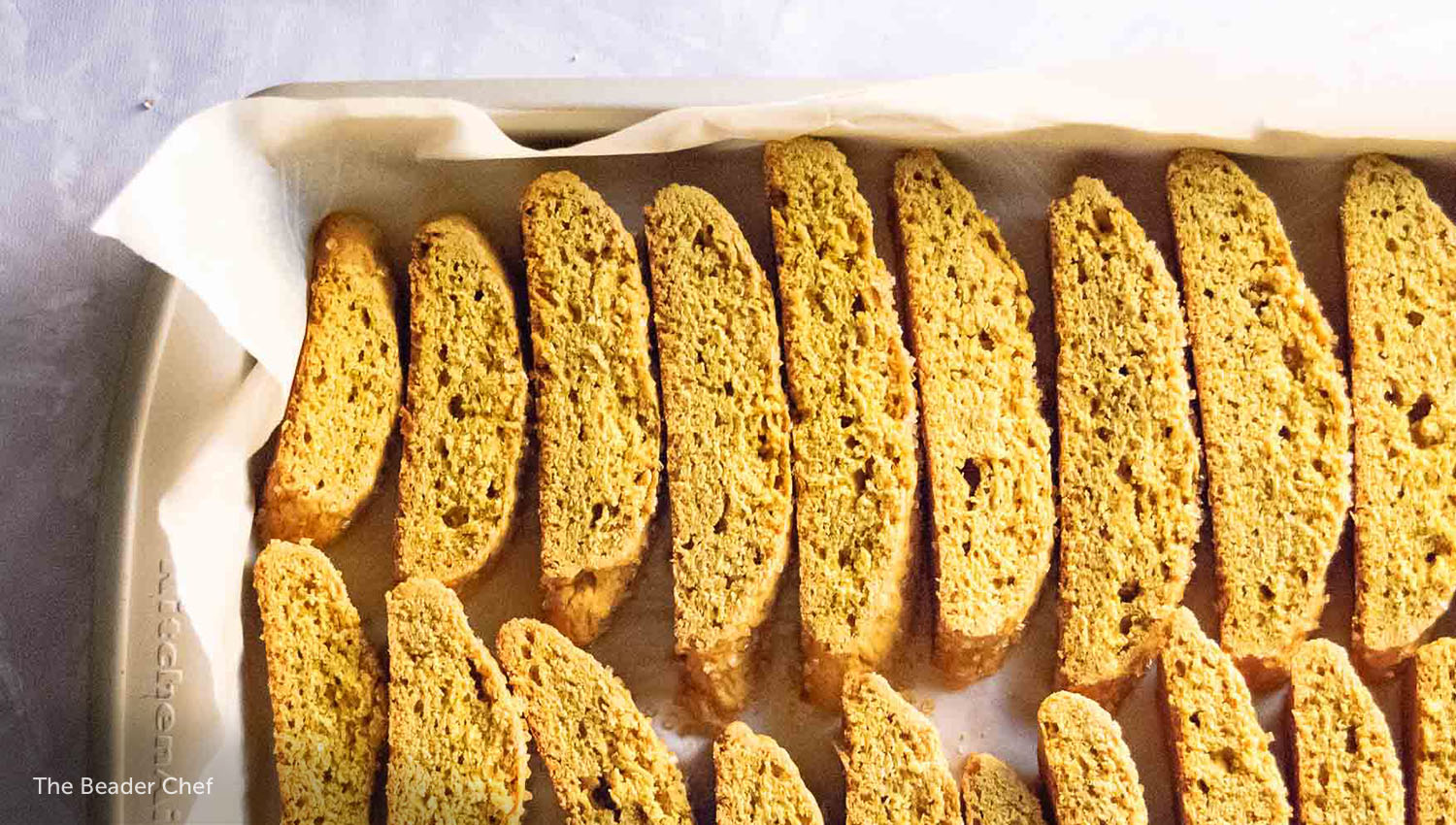 If you're serving coffee after the main course, consider pairing it with a light dessert like this biscotti from The Beader Chef. Even though the cook time is longer (you may want to break it up over two days), the end result is 100% worth it.
42. No-Bake Pretzel Thanksgiving Treats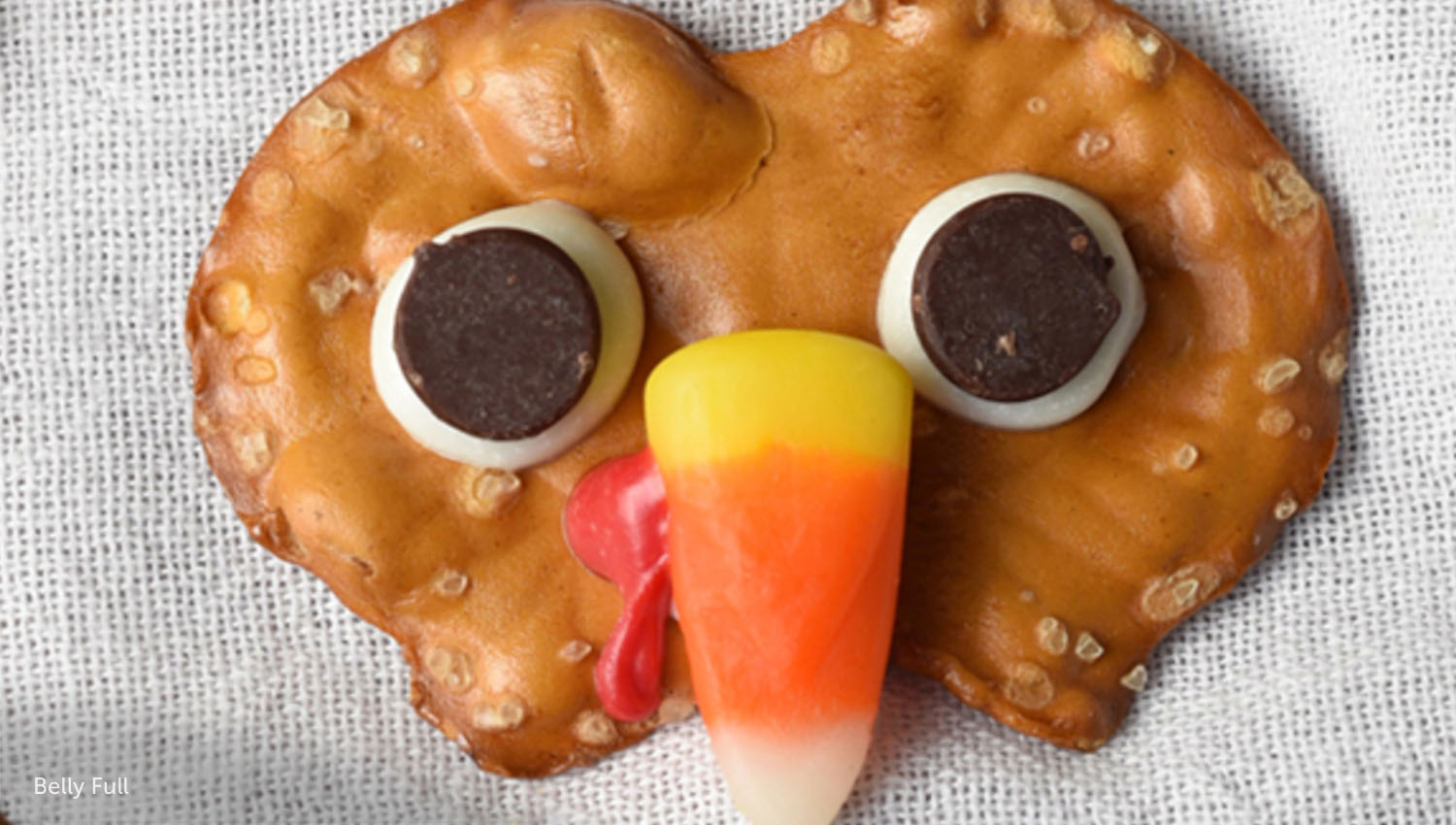 These adorable Thanksgiving treats from Belly Full are more like an arts and crafts project, and are sure to bring out the little kid in all of us. If only every arts and crafts project was so scrumptious to eat!
43. Tasty Turkey Brownie Pops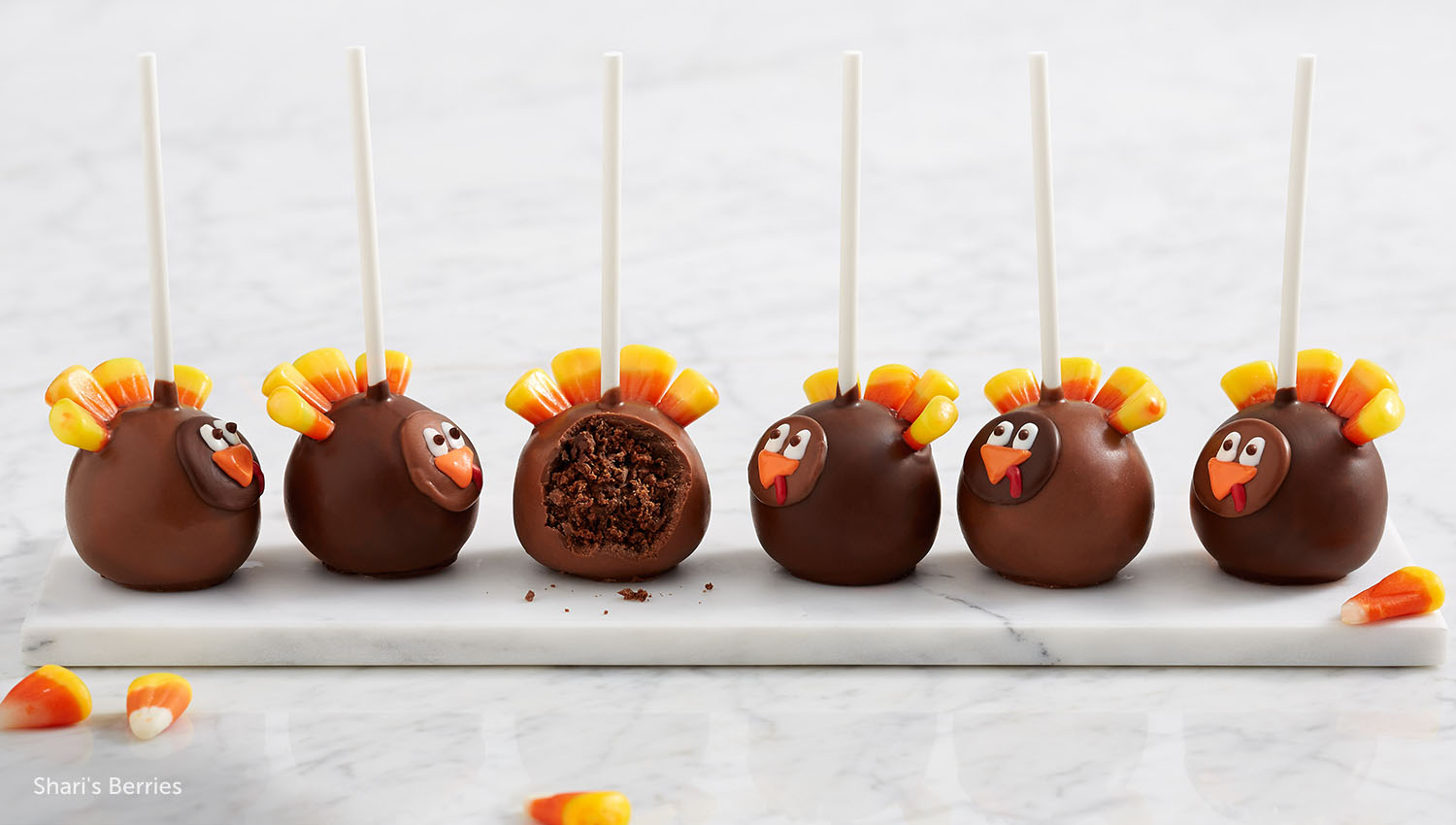 If you love fun treats but want to spend less time in the kitchen and more time with family this year, you can have these handmade Turkey Brownie Pops delivered right to your door before your dinner guests arrive. Serve them up on a nice platter or serving tray for a fun, easy display. We won't spill the beans about your secret!
44. Strawberry Cornbread with Homemade Strawberry Sauce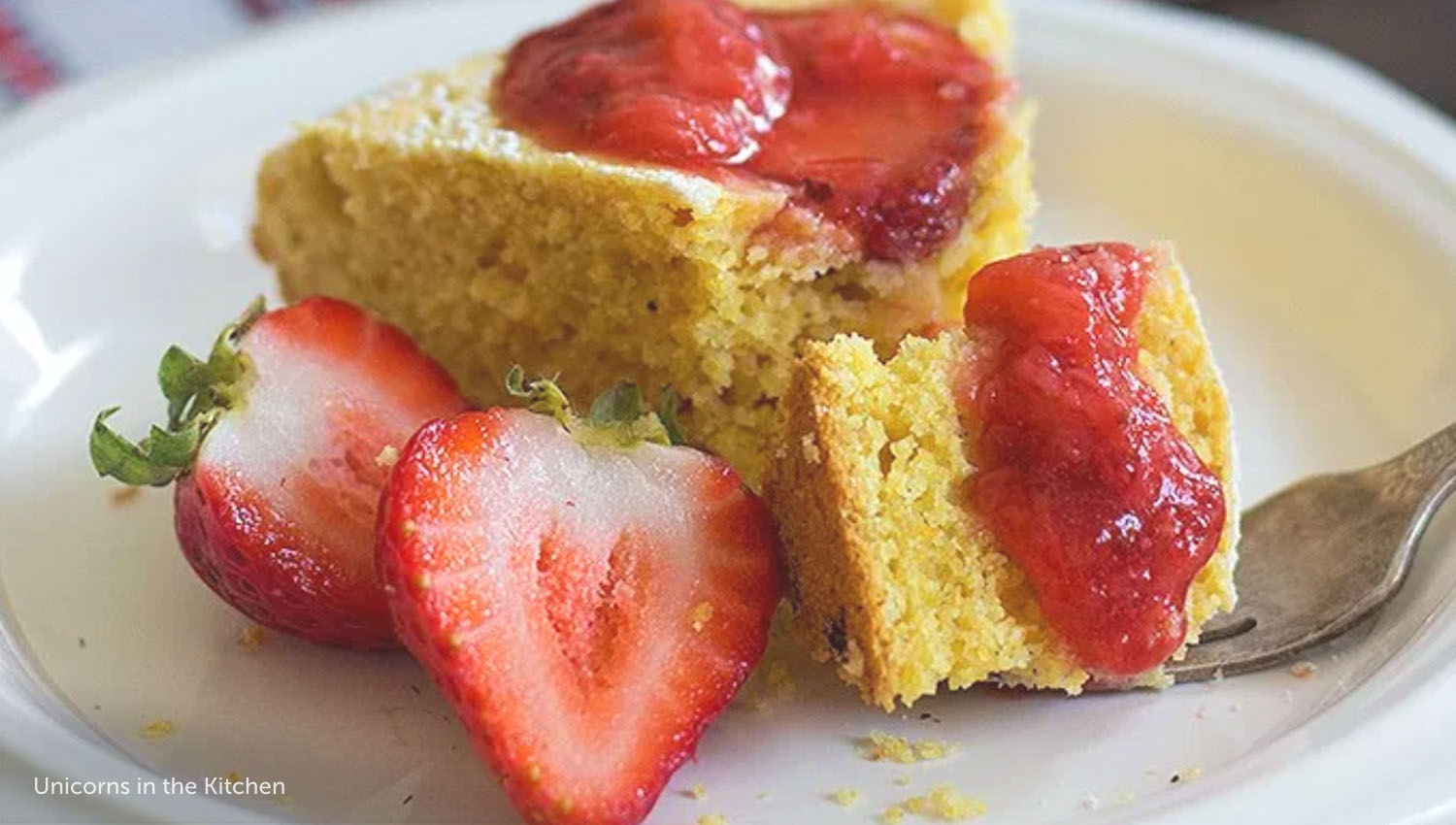 Cornbread is a Thanksgiving staple, but Unicorns in the Kitchen kicks it up a notch by folding fresh strawberries into the batter and topping it off with a sweet layer of powdered sugar for a surprising twist on this dinner classic. Serve it up with their amazing strawberry sauce and get ready for this to become a new family favorite!
45. Apple Fritter Monkey Bread Muffins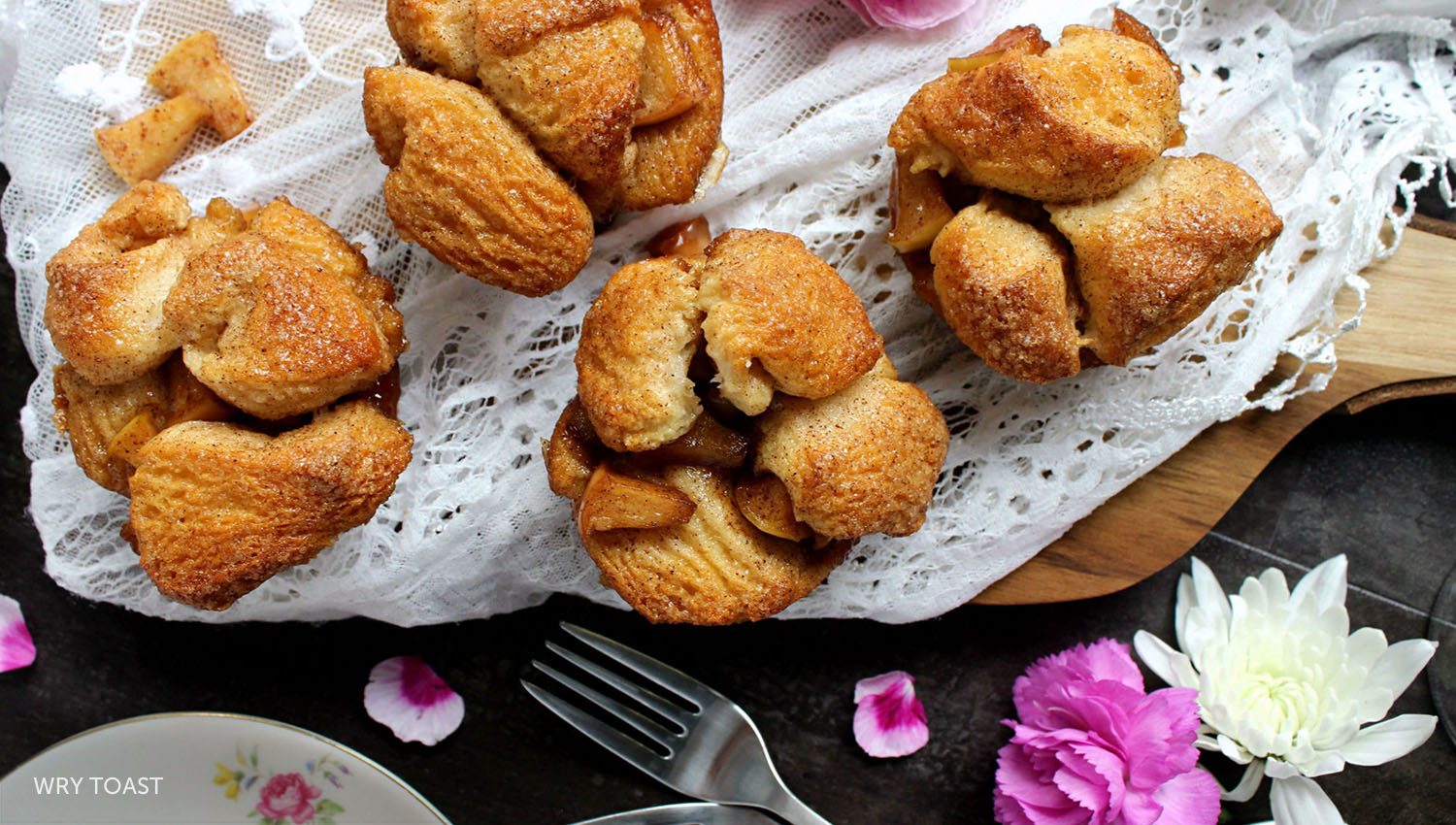 Monkey bread in and of itself is pretty amazing, but then WRY TOAST went and layered it with apple fritter filling. If you want to make a dessert that will bring guests back for seconds and thirds, this is the one.
46. Pumpkin Chai Donuts
Love & Risotto had us at donuts. A hot, fresh donut makes us weak in the knees every time, especially when they taste like a revered fall latte. Just making these donuts and filling your kitchen with the scents of fall will become a treasured memory.
47. Roasted Sweet Potatoes with Maple Pecan Date Crumble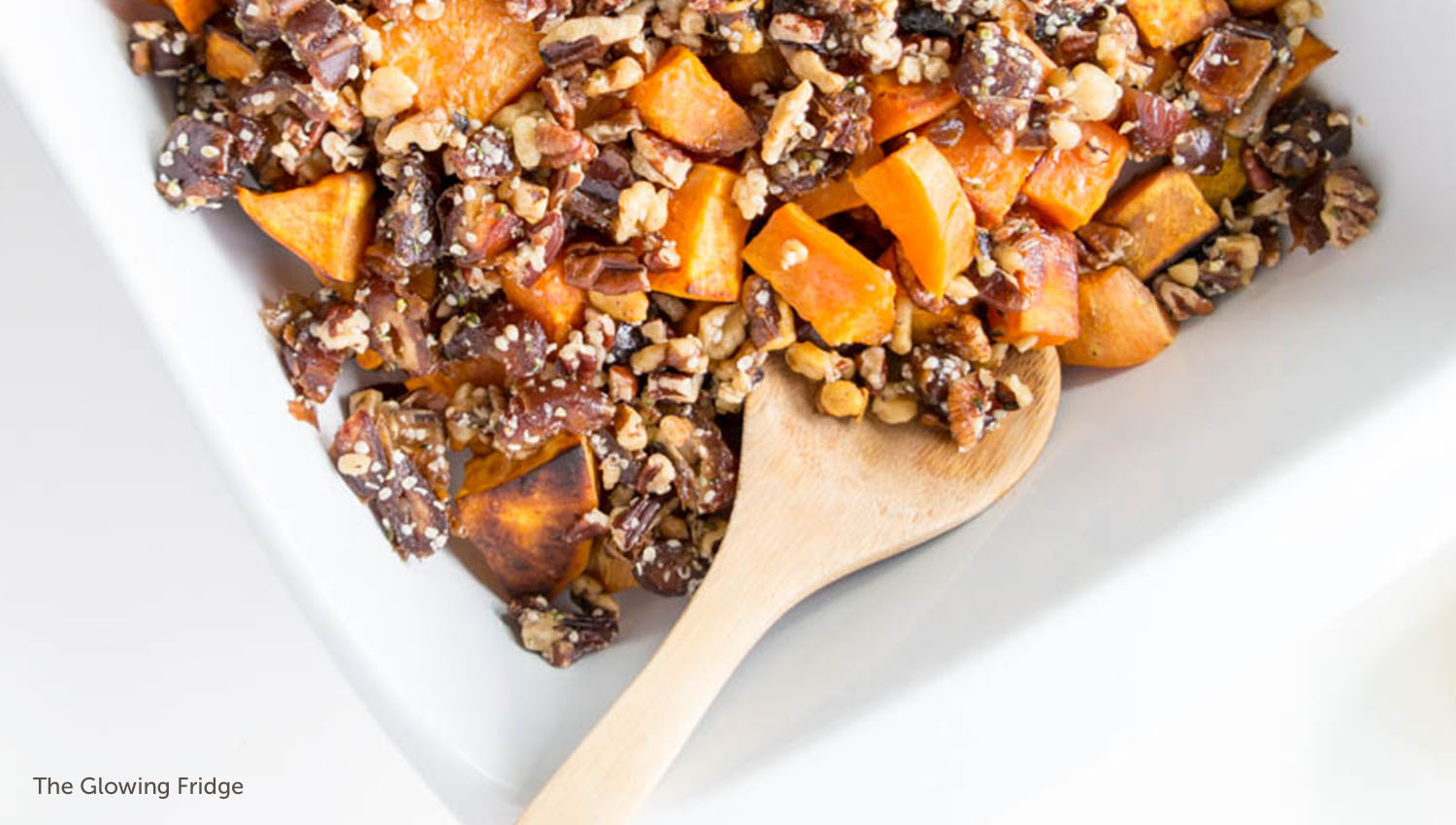 You'll recognize this dish as a descendant of the marshmallow-encrusted sweet potato casserole from every holiday gathering, ever. This version from The Glowing Fridge has all the gooey goodness of a dessert and none of the guilt that usually comes with our favorite Thanksgiving sides and sweets.
48. Eggless Pumpkin Bread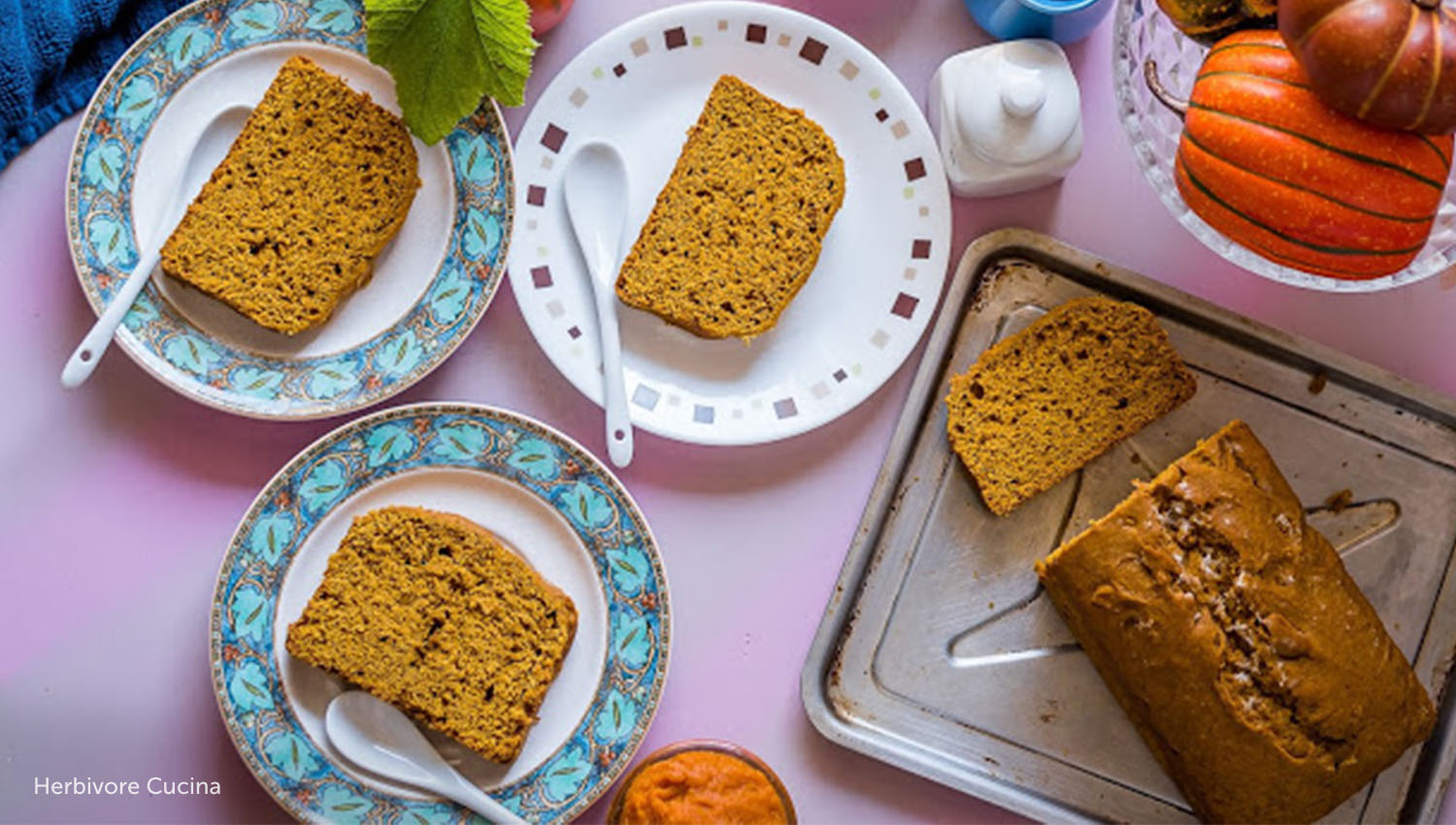 Using pumpkin seeds in the batter for texture and substituting buttermilk for eggs make this bread from Herbivore Cucina a dish to remember. Turn it into a dessert by serving it warm with maple syrup and a scoop of vanilla ice cream.
49. Apple Cinnamon Granola White Chocolate Bark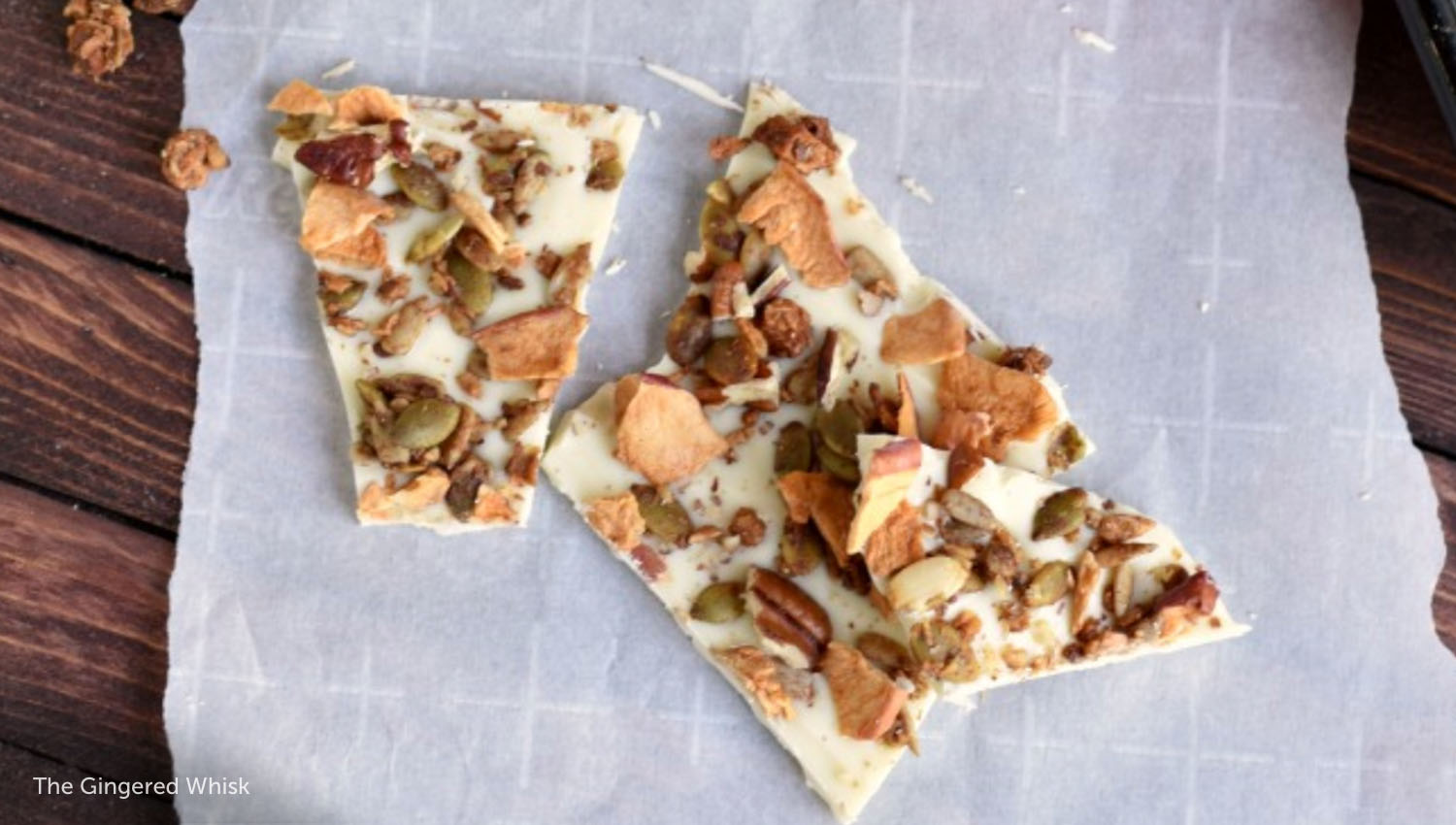 This treat from The Gingered Whisk looks elegant and bold, but takes almost no work, seriously! White chocolate strewn with crispy dried apples, crunchy granola and flavorful roasted pecans will make you the family favorite for the night.
50. Light Squash Cheesecake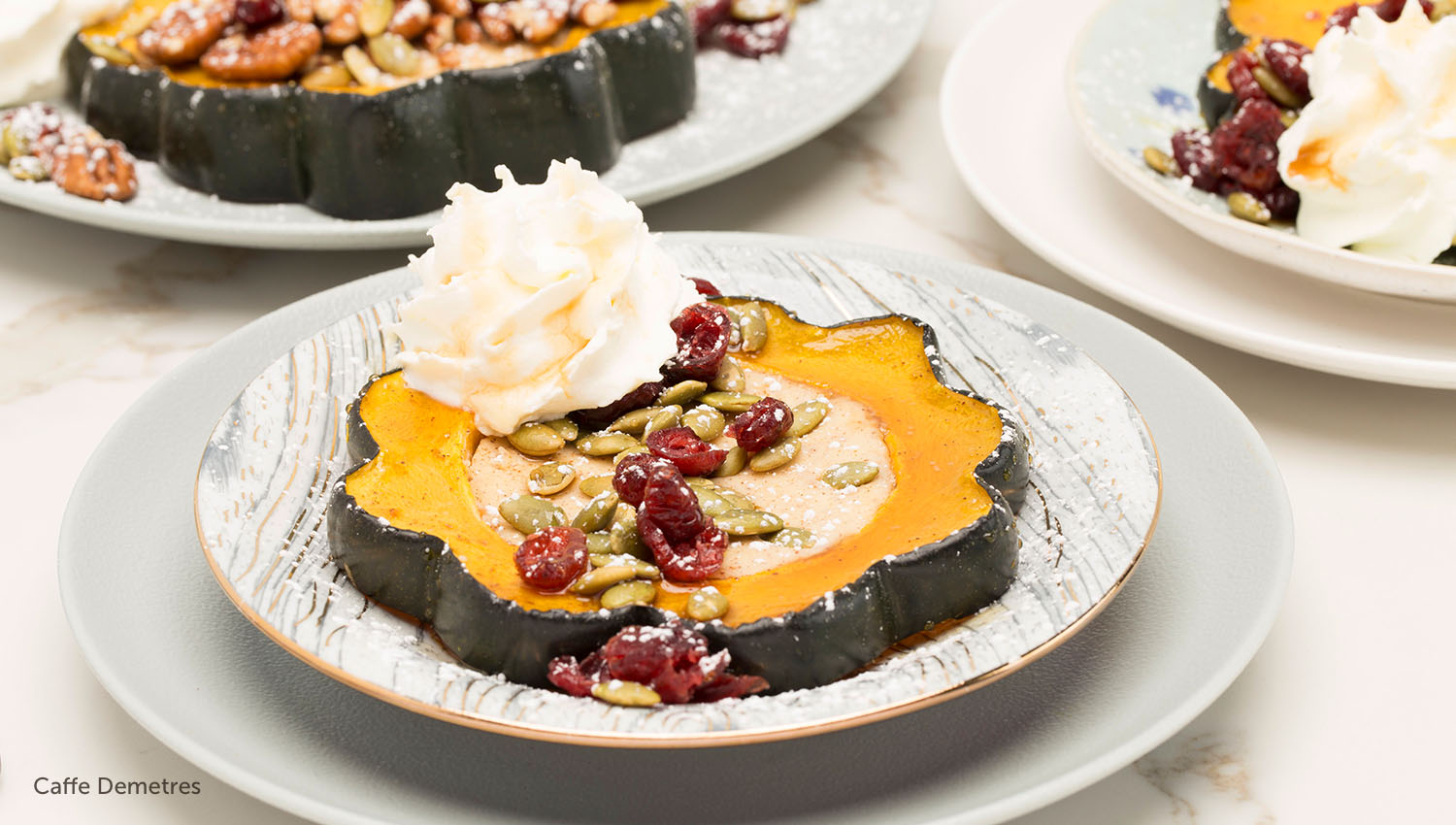 This cheesecake from Caffe Demetres has an absolutely stunning presentation, yet doesn't involve hours of work. How's that for a win-win dessert? Don't forget to snap a pic before serving, since this one is definitely Instagram-worthy.
51. Easy Apple Crisp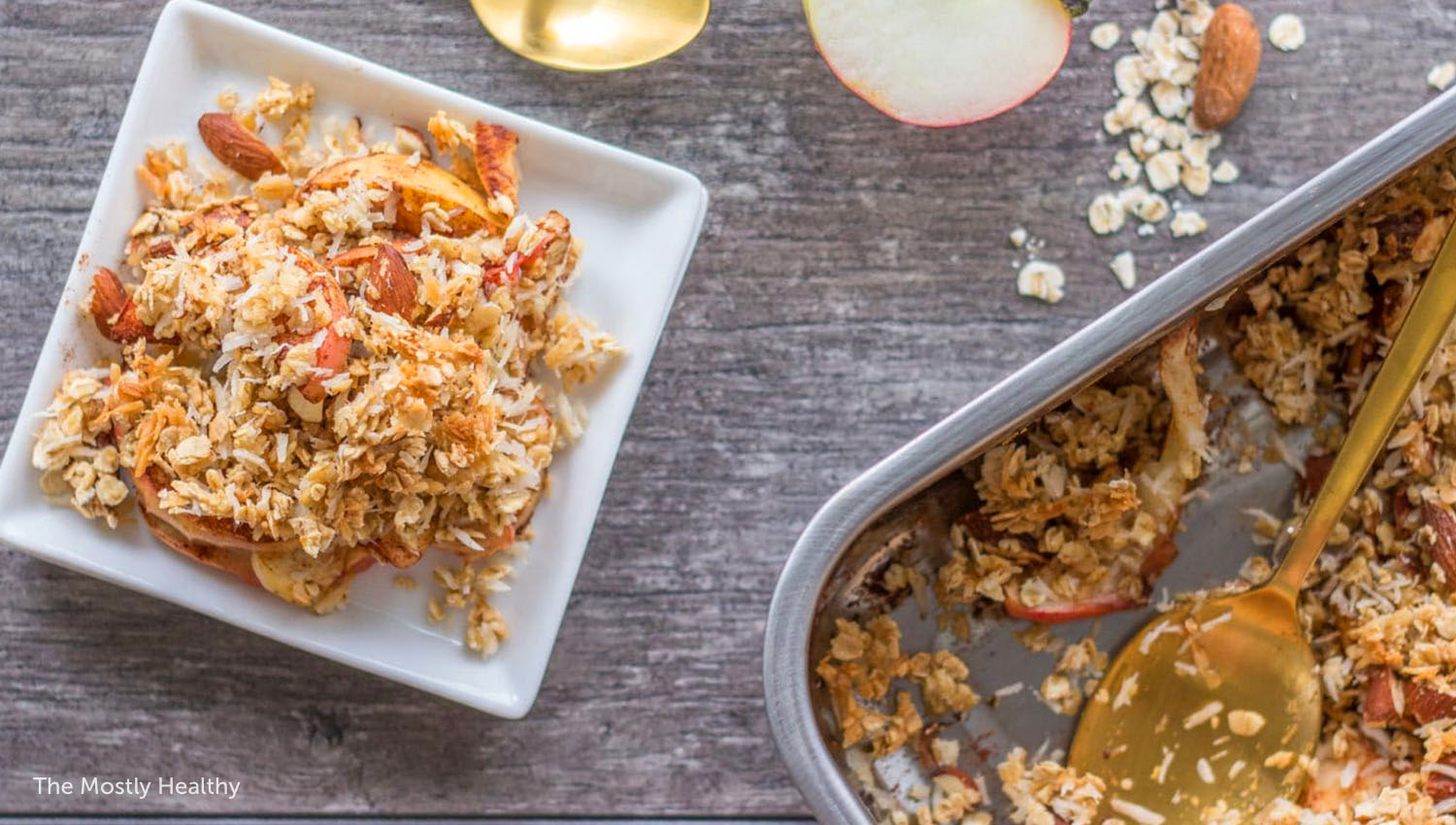 Simple and delicious, this vegan apple crisp from The Mostly Healthy will be a big hit even among the dairy-lovers in your crew. Made with coconuts, almond and maple syrup, they won't even know what they're missing if you never tell them. But you might want to, just to brag a little.
Just writing about these delicious desserts made our mouths water and our bellies rumble, and we're sure you feel the same way after reading about them too. Thankfully, you don't have to wait until Thanksgiving to satisfy your sweet tooth. These bite-sized chocolate truffles or our delectable cheesecakes will tantalize your taste buds in the meantime.