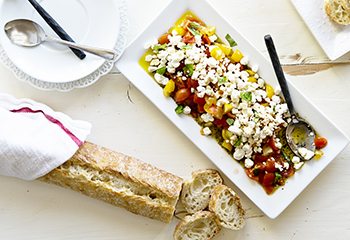 New Year's Eve Nosh: Easy Goat Cheese Appetizer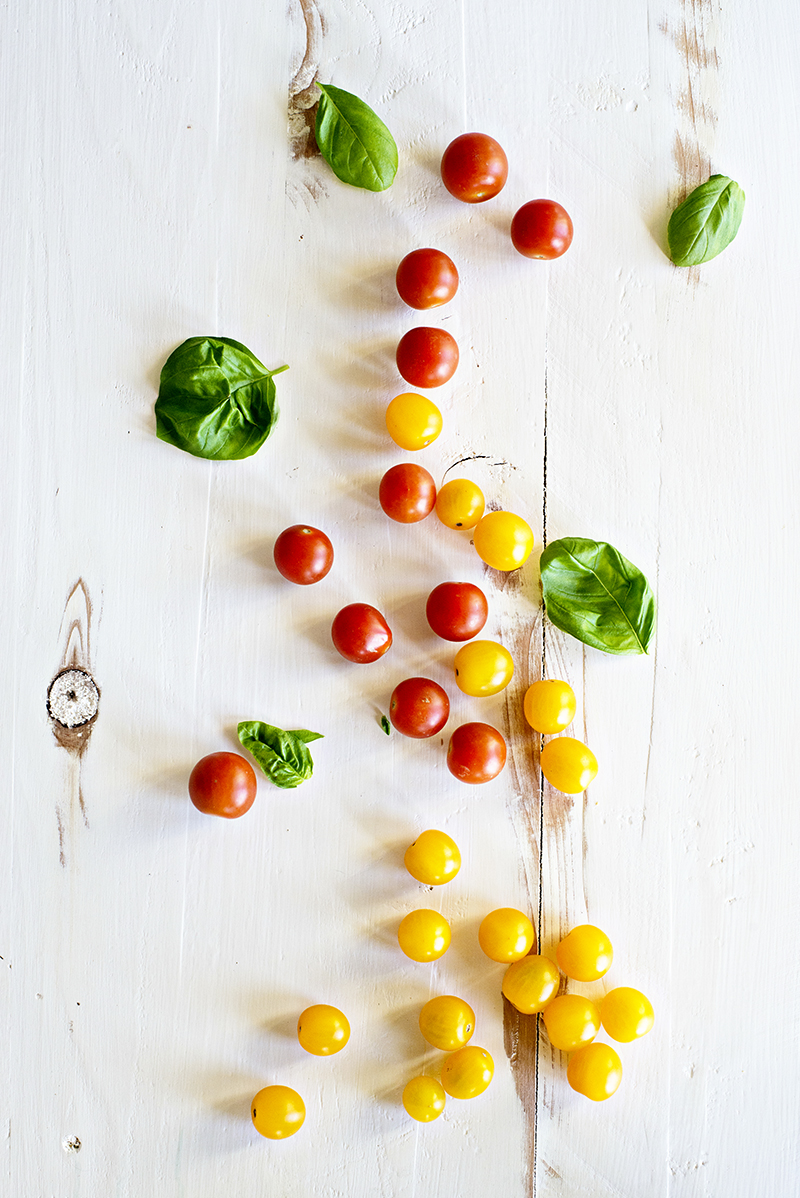 If you have five minutes to spare, you have enough time to make this easy appetizer. That's what I love the most about it. It's a fancy looking dish without a lot of fuss. Plus, it tastes great, is a delicious combination of savory and sweet, and it makes a beautiful presentation.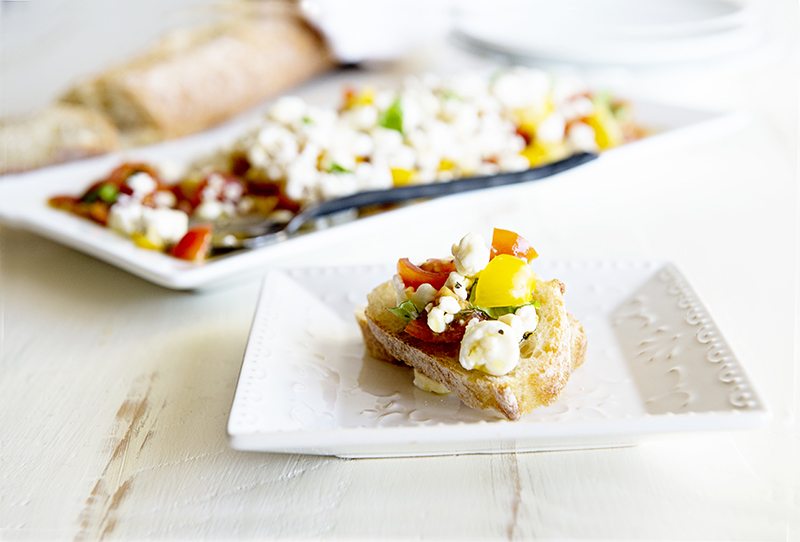 No matter what you do to celebrate the holiday, this simple Goat Cheese Appetizer recipe is a great addition to any party. Whether you play cards and have a game night, sip on wine and chill with friends or watch the big ball drop at a rockin' holiday dance party, this is one appetizer people will be asking you the recipe for time and time again. Enjoy!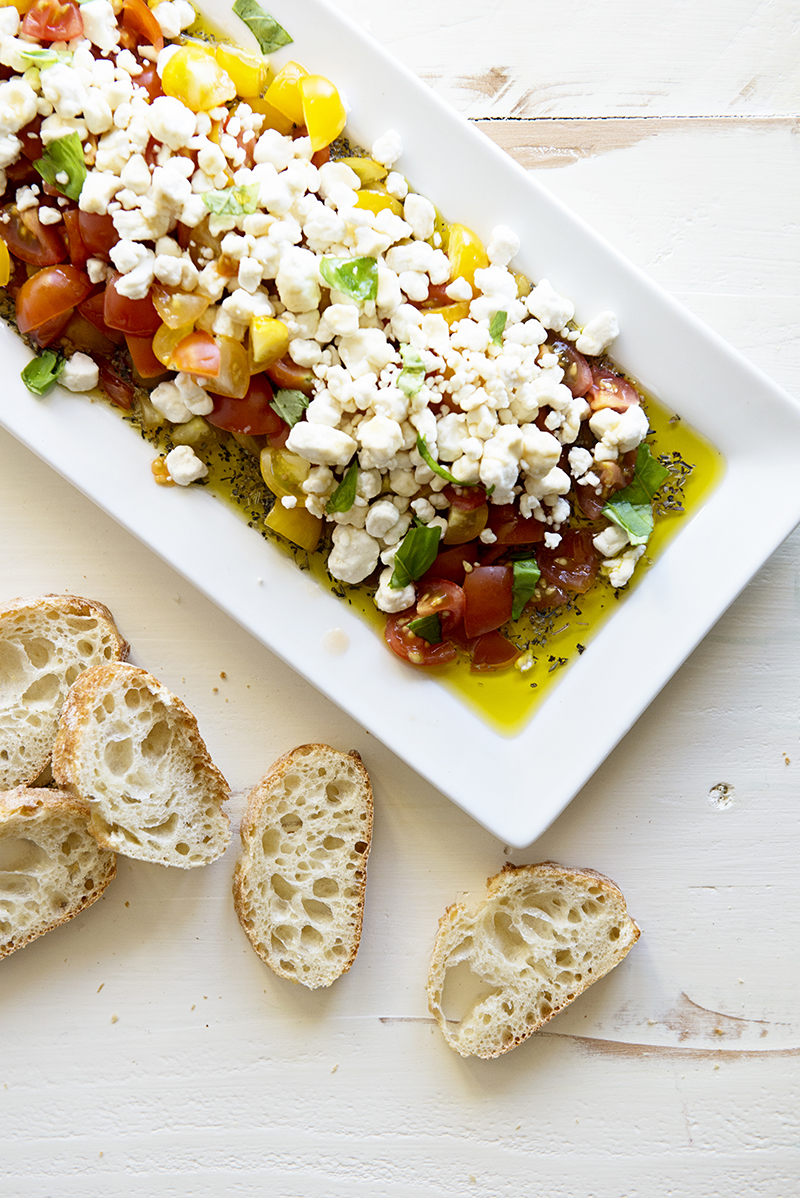 Easy Goat Cheese Appetizer
¼ cup olive oil
1 tablespoon Italian seasoning
2 cups cherry tomatoes, chopped
½ cup goat cheese crumbles
2 tablespoons fresh basil leaves, chopped
1 drizzle white balsamic vinegar (I used peach flavored)
1 drizzle honey
1 French baguette, cut into slices
Directions:
In a small bowl, whisk together the olive oil and Italian seasoning. Pour onto a small platter.
Top with chopped tomatoes, goat cheese crumbles, and basil.
Drizzle 1-2 tablespoons balsamic vinegar and 1-2 tablespoons honey over the top of the goat cheese and tomatoes.
If there's time, cover and refrigerate for 30 minutes for flavors to marinate.
Spoon onto thin slices of French baguette to serve.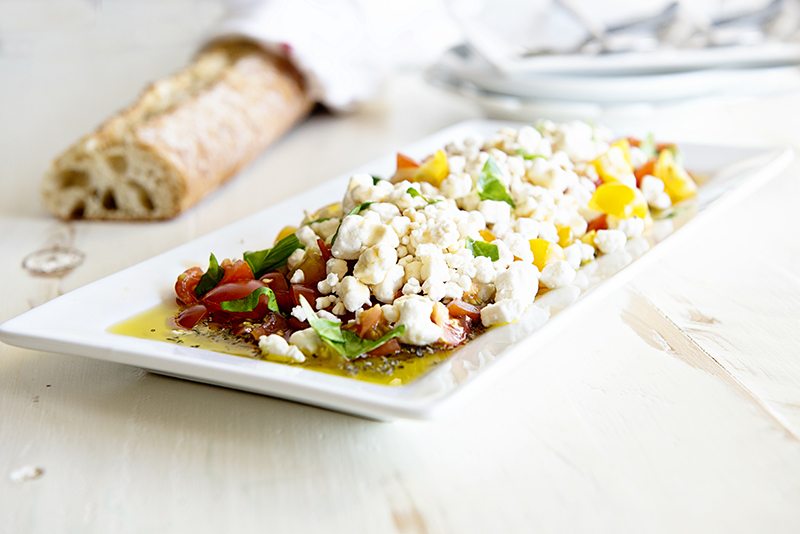 Kristen Doyle is the author of the award-winning blog, Dine & Dish. Through the use of simple, family friendly recipes, tempting food photography, compelling storytelling and lots of coffee, Kristen has created a space on the internet that feels like home. Pull up a chair and see what's on her menu today.