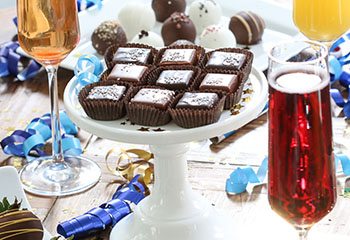 New Year's Celebration: Champagne & Sweets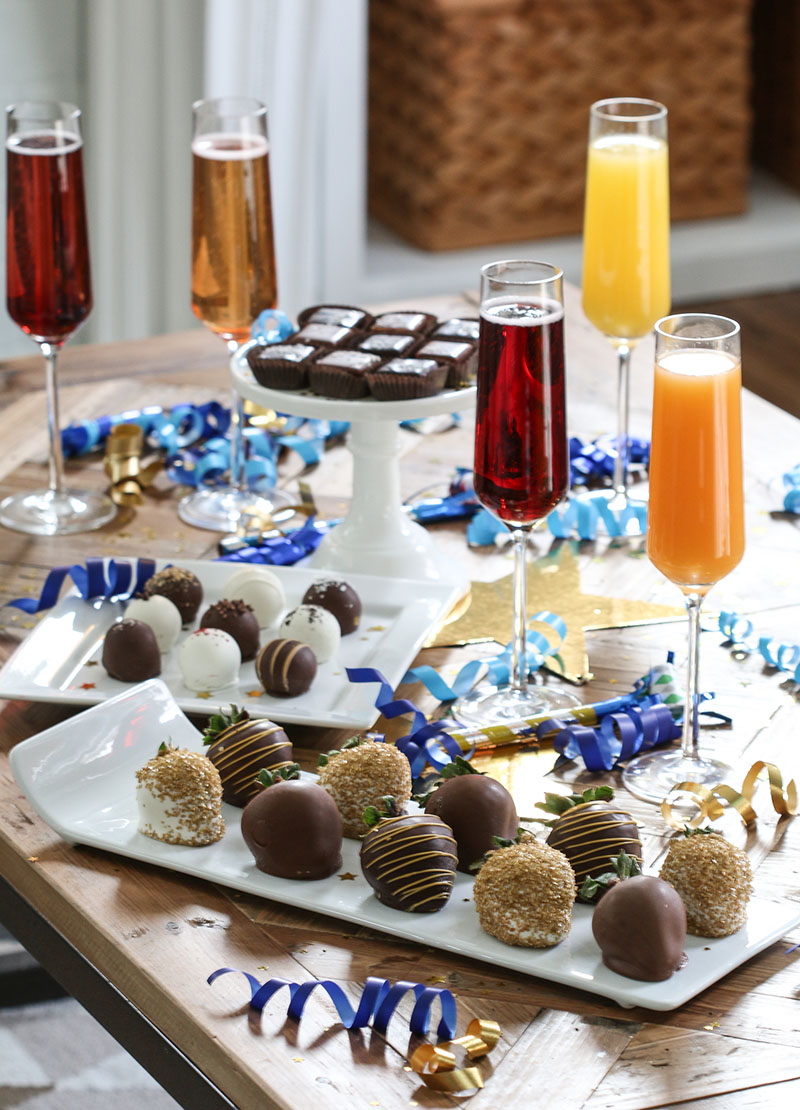 This New Year's Day, I'm inviting my friends over for champagne and sweets. After the stress of hosting holiday parties, this is a way to entertain with minimal effort.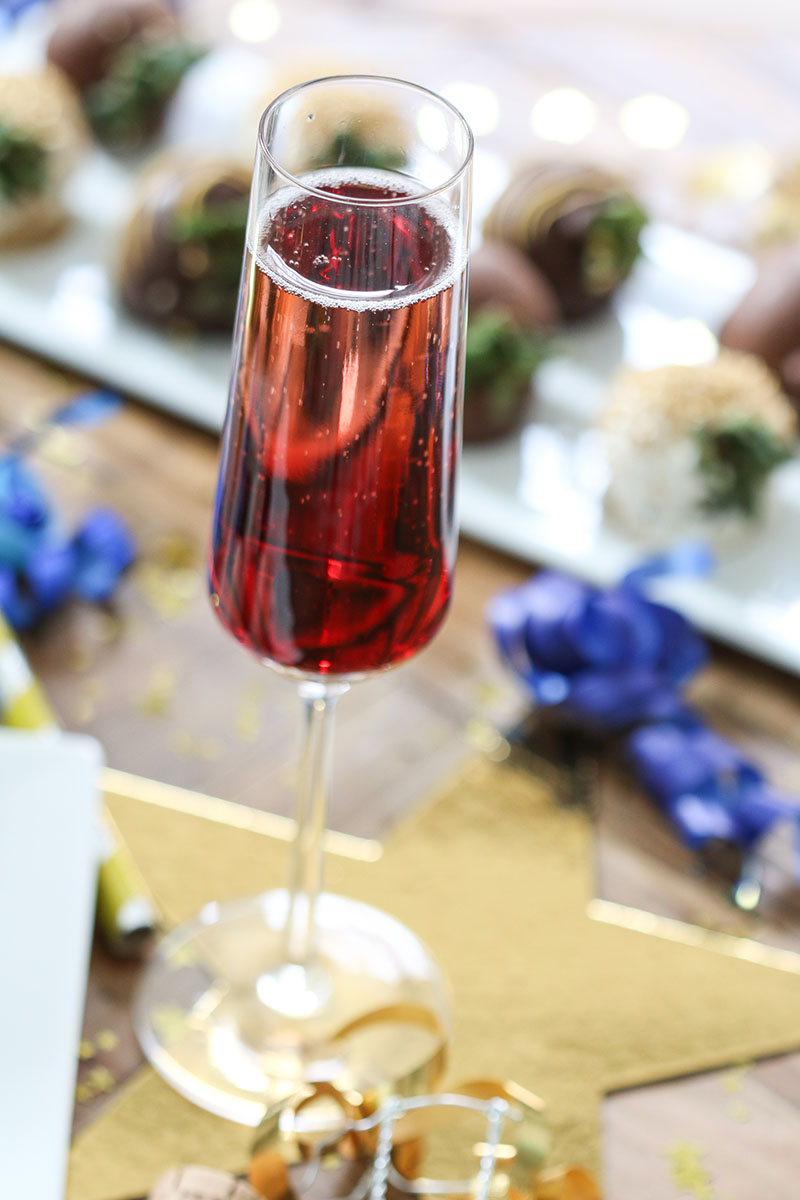 To start things off, I'll need to select some sweets. Since strawberries are a natural companion for champagne, I'm serving up these cocktail and champagne strawberries.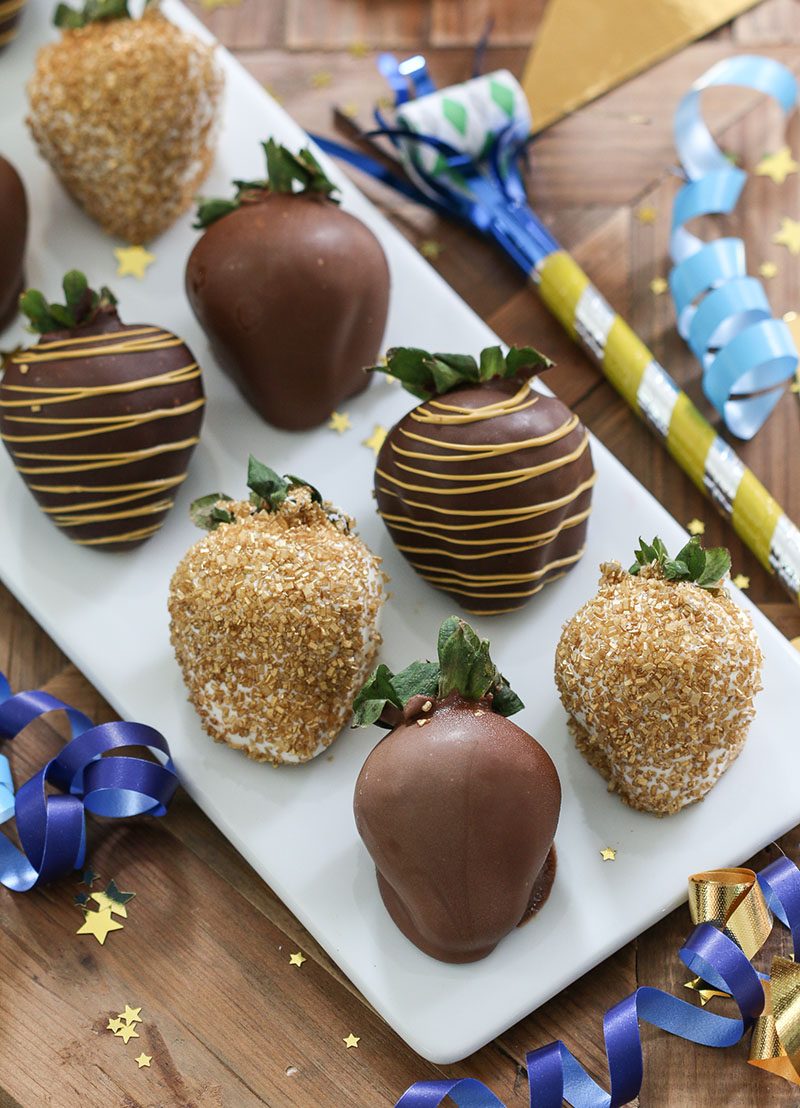 And because this celebration is all about the sweetness of life, I'm adding in sea-salted caramels and cake truffles. What a delicious indulgence just before writing goals for the new year and hitting the gym to work off those holiday pounds. It's all about balance, right?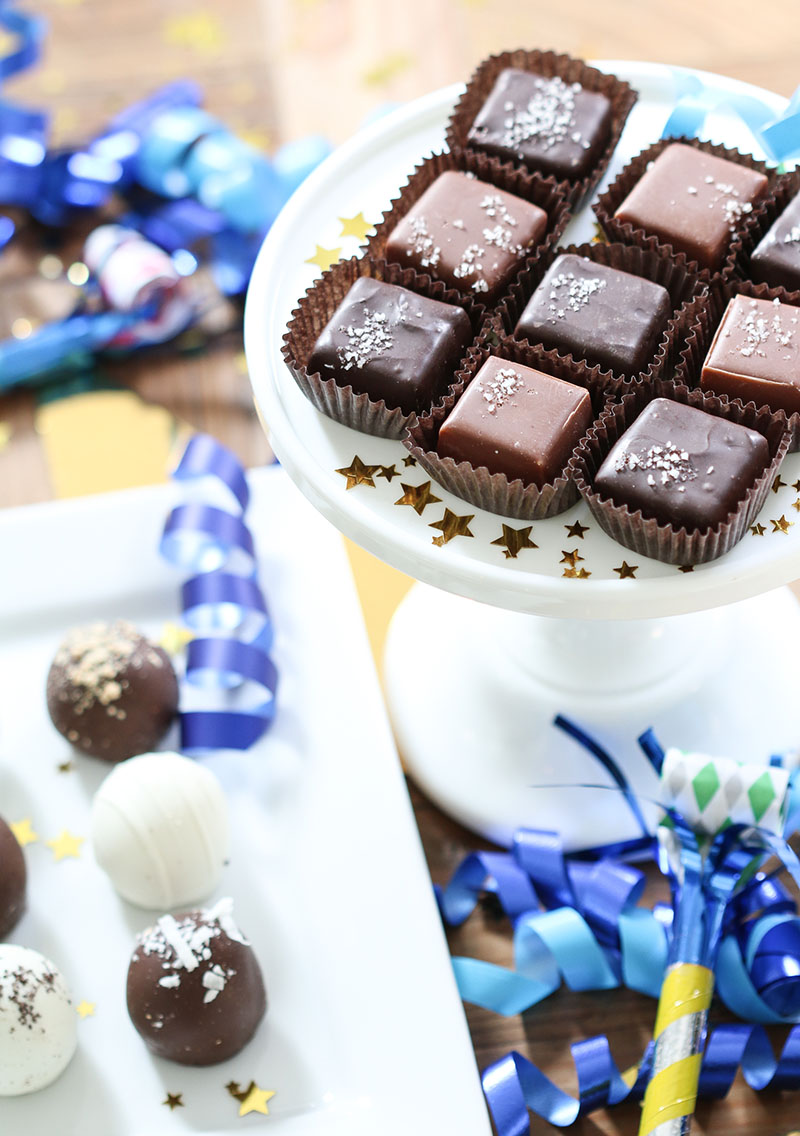 Now, instead of just serving traditional champagne, I want to provide my guests with cocktails that are a bit special. Classics like a Kir Royale or a Bellini are interesting and delicious ways to impress your guests. Each only requires you to gather a few extra ingredients before the celebration. Let me show you.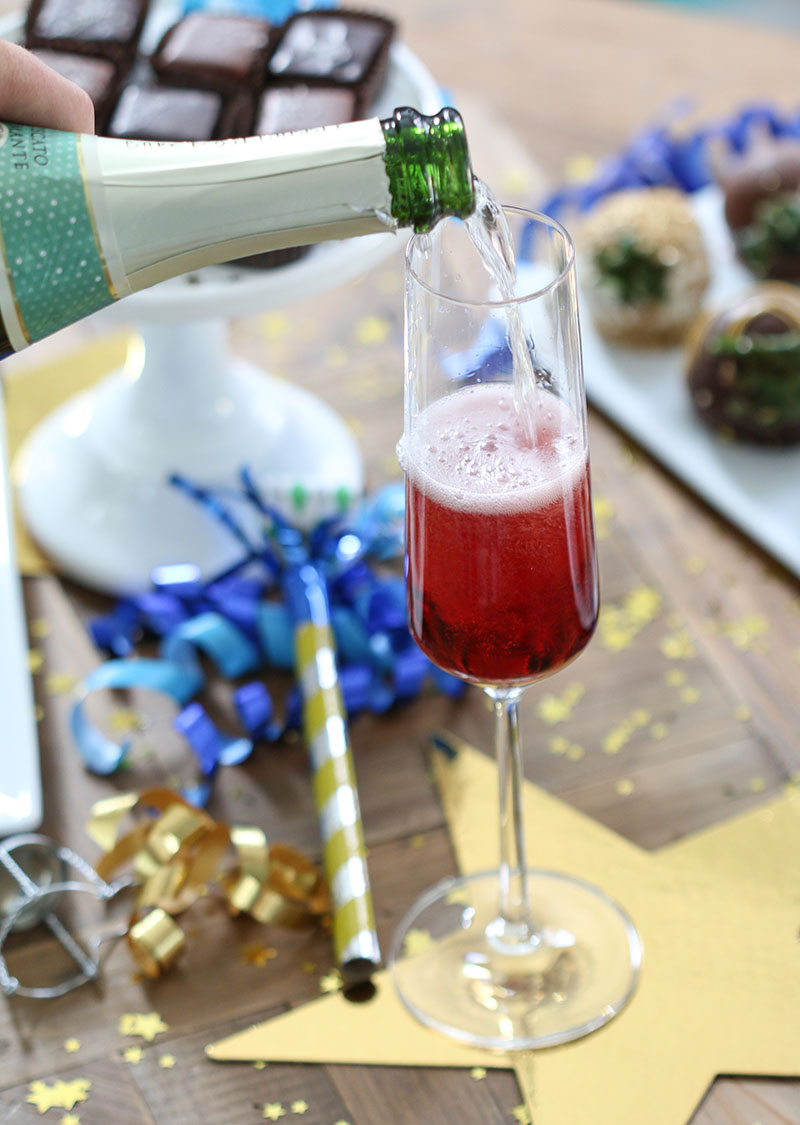 5 Easy Champagne Cocktails
To create each of these classic cocktails, add the following to your glass before topping with champagne.
Champagne Cocktail – A sugar cube and a splash of bitters
Kir Royale – 1/2 ounce Cassis (black currant liqueur)
Raspberry Royale – 1/2 ounce Chambord (raspberry liqueur)
Mimosa – 2 ounces orange juice (about 1/3 of the glass)
Bellini – 1 ounce peach juice / puree and 1/2 ounce peach schnapps
So simple, right?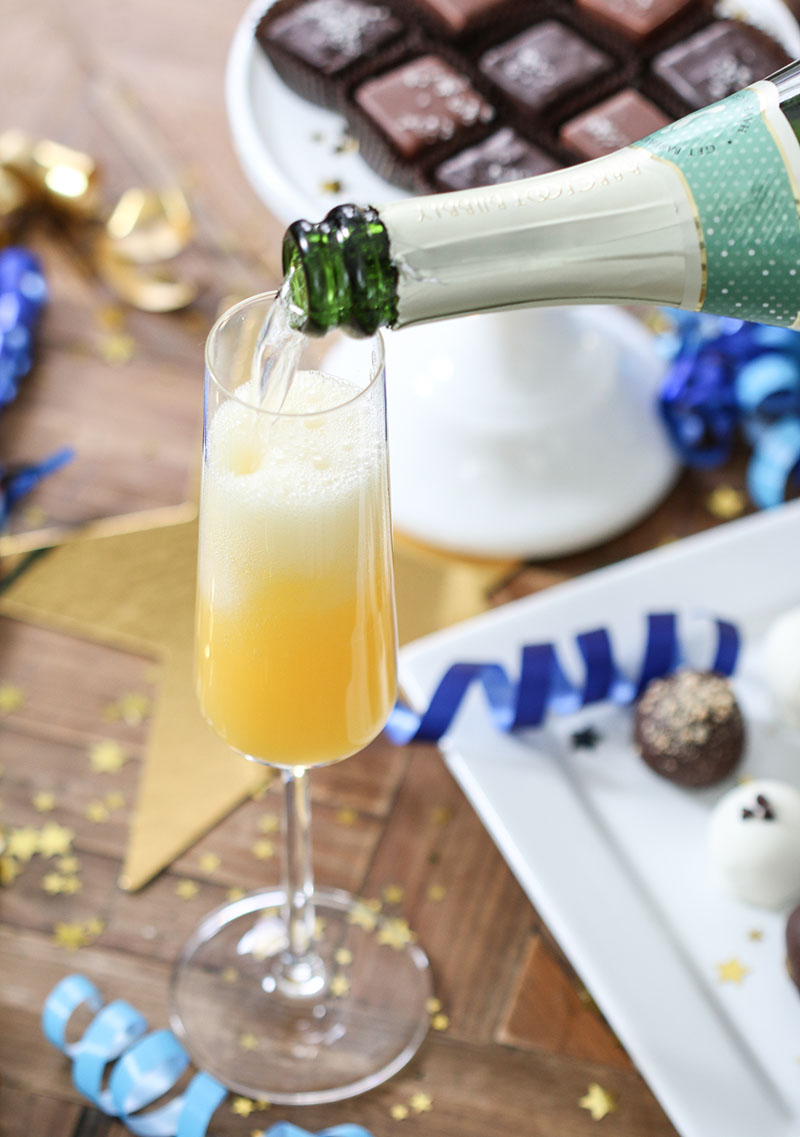 You can explain how to create these classic cocktails to your guests, display a helpful menu card or let folks experiment with their own flavor combinations.
Whatever you decide to do, I guarantee that ringing in 2015 will be fun and stress free.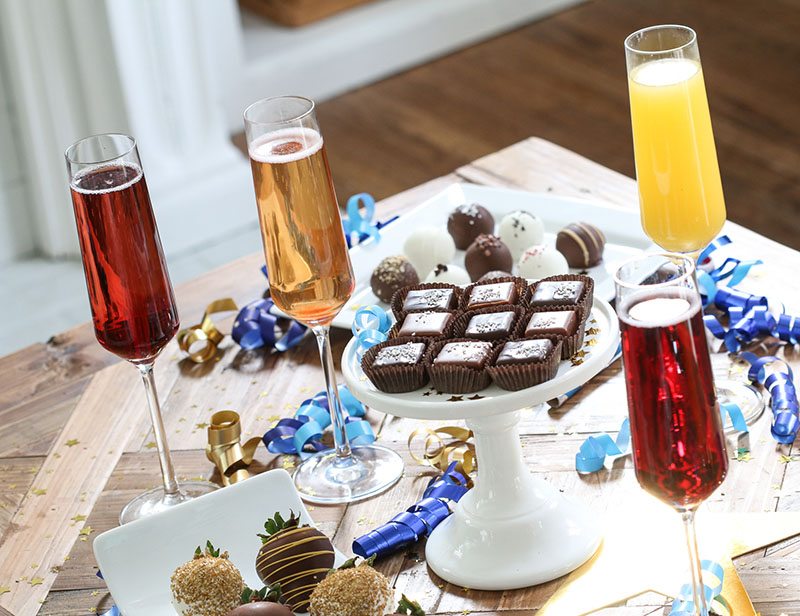 Here's to a new year that's filled with many reasons to celebrate!
Michael Wurm, Jr. is a designer and lifestyle blogger. On his blog, Inspired by Charm, Michael shares his love and tips for a decorated life. Whether it's ideas for easy decorating, a delicious recipe, or a unique DIY project, his goal is to provide the tools and inspiration for everyone to live a happy, colorful life.