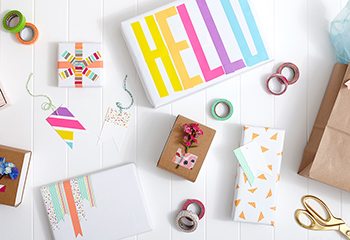 Spring DIY: Washi Tape Gift Wrap
As the story goes, it was simply a Japanese version of masking tape until 2006, when a group of artists approached masking tape manufacturer Kamoi Kakoshi. They showed them a book of art they had made using the company's tapes and asked them to create colorful masking tapes for artists. They were a huge hit, and the rest is washi tape history.
So, of course, when we discovered washi tapes in bright seasonal patterns and shades, we just had to get crafty and use it to wrap our spring gifts. It's so easy, we couldn't resist. Here are a few of our favorite ideas to inspire you.
Sweet Thoughts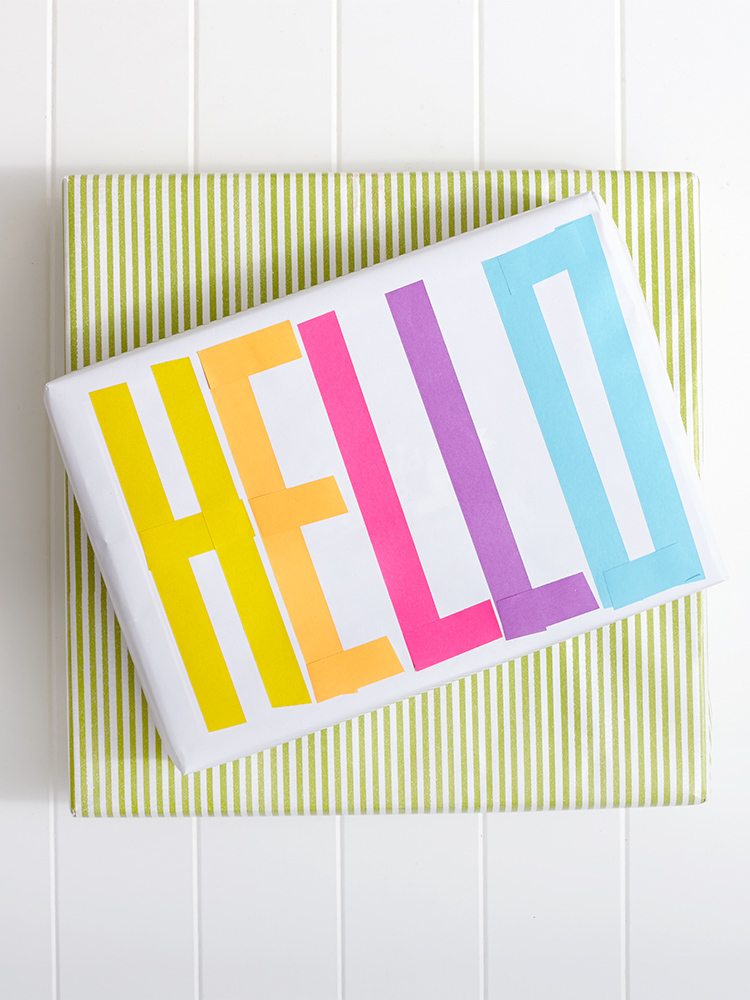 Skip the gift tag and simply washi tape your message on the gift. Keep it short and cheerful like "hello", "smile", "love", "congrats" or "cheers".
Fresh flair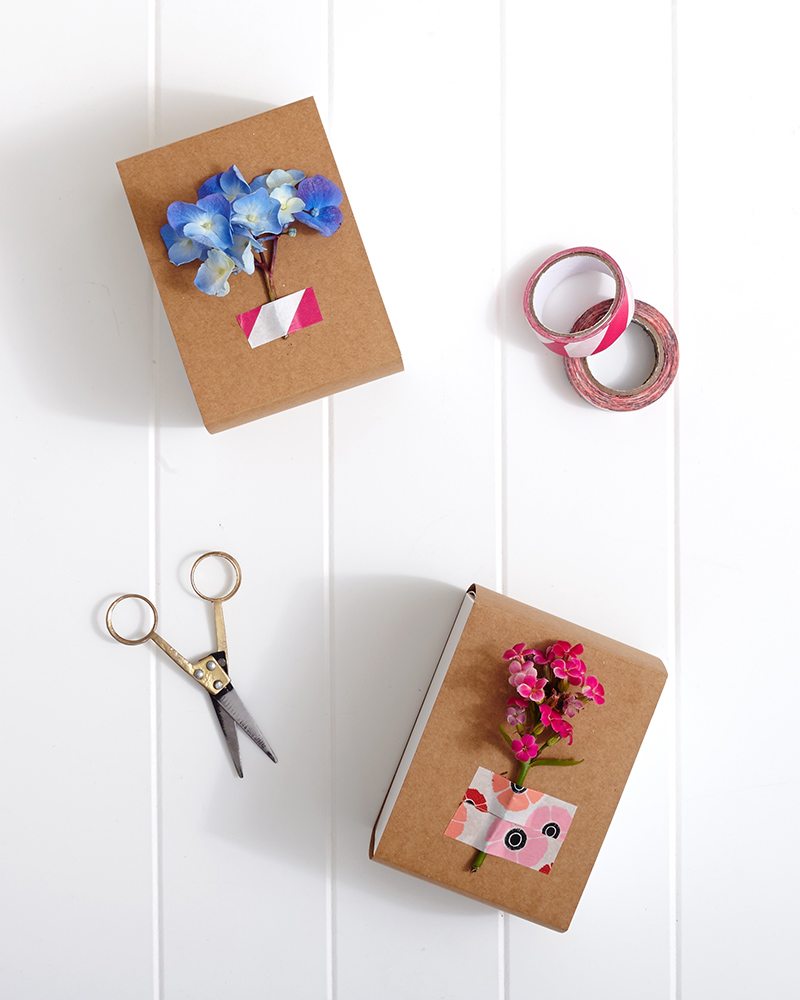 Keep it fresh with a few flowers, leaves, pine tree clippings or herbs from your yard. A little goes a long way. Fresh sprigs of lavender and rosemary will make your gift smell as lovely as it looks.
If you don't have a garden, add festive flair by washi taping deflated balloons, feathers, birthday candles, sparklers and more. We got our inspiration from this youaremyfave blog.
Fun flags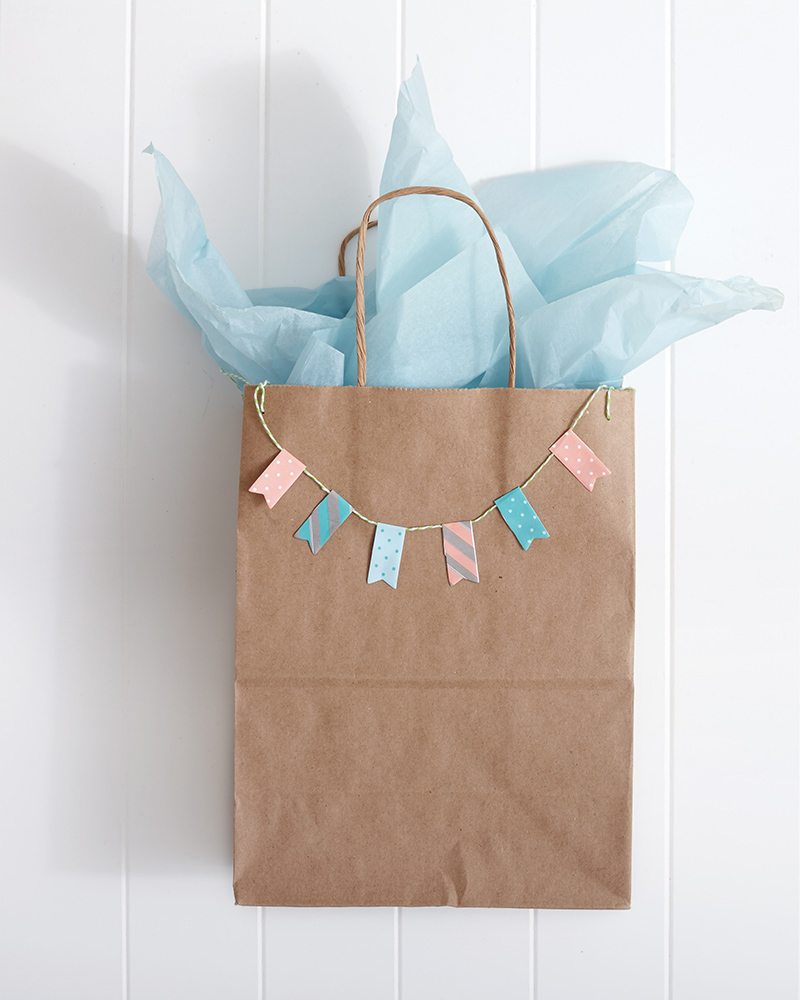 Wrap evenly spaced pieces of washi tape around twine. Then secure and cut into flags. String them across a gift bag, box or card for a festive touch. Or use them as party decor. Attach a string of flags to two straws and you've got a stylish cake topper.
Artful gift tags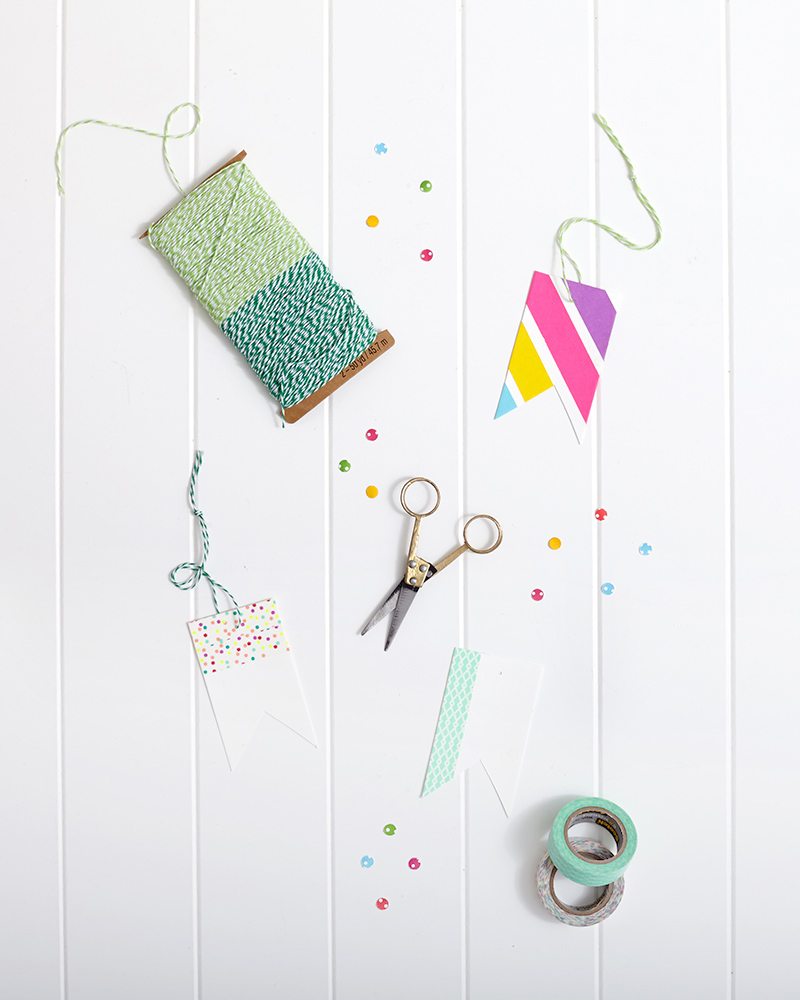 Start with pre-made tags or cut a regular piece of cardstock into a gift tag shape. Then simply wrap your favorite washi tape around the tag, punch a hole in it and tie it to your gift with twine.
Geometric glam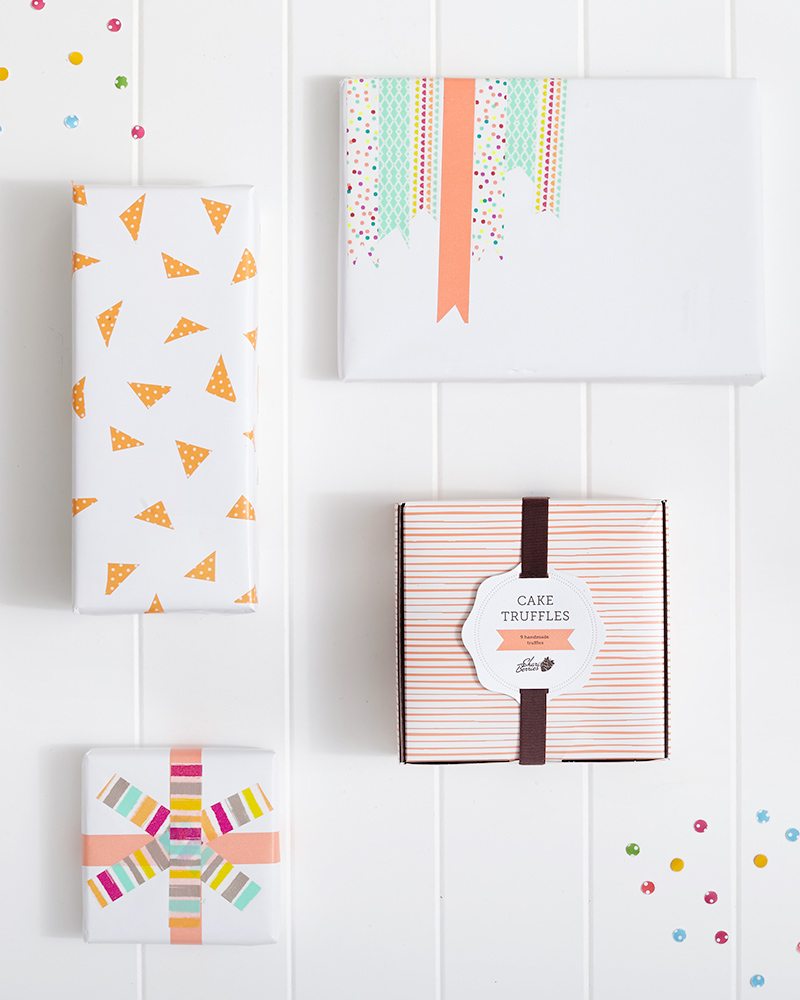 Choose washi tape in complementary colors and let your creativity loose. Cut the tape into triangles or squares and arrange in a trendy geometric pattern. Or layer pieces across each other in a washi tape bow. Cut v-shapes into the ends of the tape strips at various lengths and you've got a stylish flag pattern.
No time to washi a gift? Send them our cake truffles. They're packed in a stylish, extra-special box with fun, heartfelt hidden messages that will make them feel amazing.
Your Washi Wonders
What did you make? Tell us all about. Or better yet, show us. Post a pic to Instagram or Facebook with #SharetheBerries.