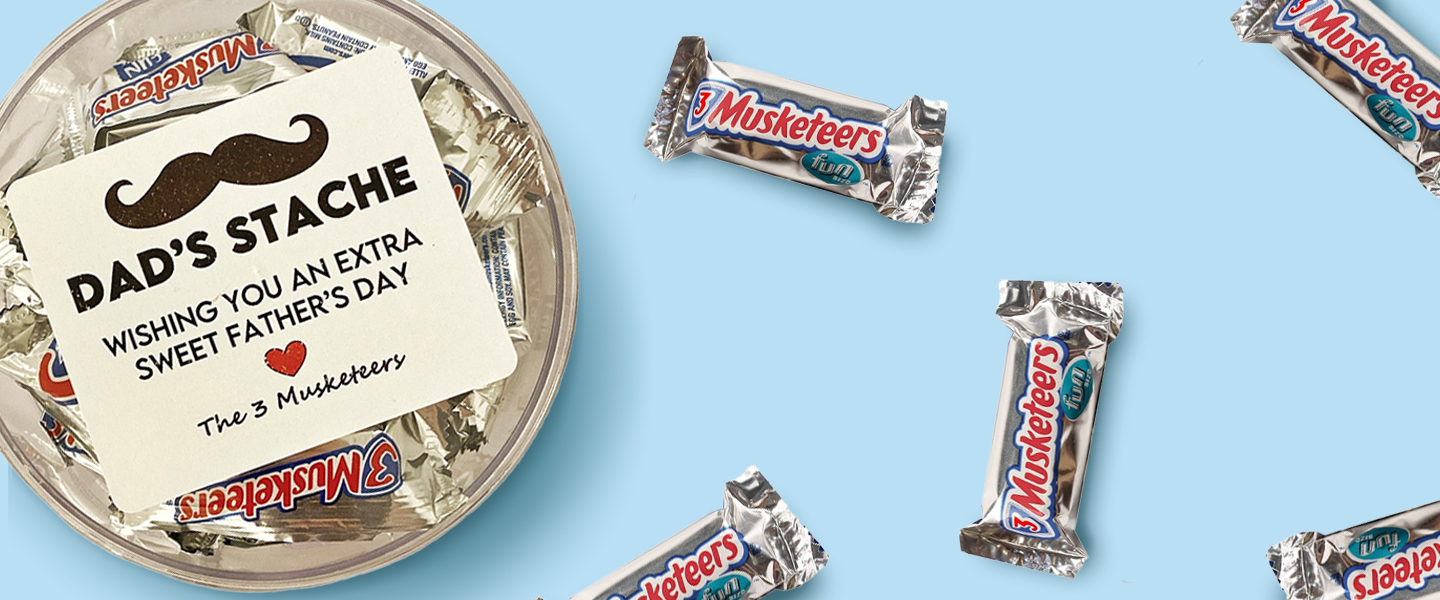 The Perfect DIY Father's Day Gift
Dad's "Stache"
I'm Lily Walla, the Founder + CEO of the food branding business, SPOTS. I love elevating how people celebrate with personalized gifts for any occasion, in this case, Father's Day. And if your dad is anything like mine, he prefers a DIY Father's Day craft over a traditional gift.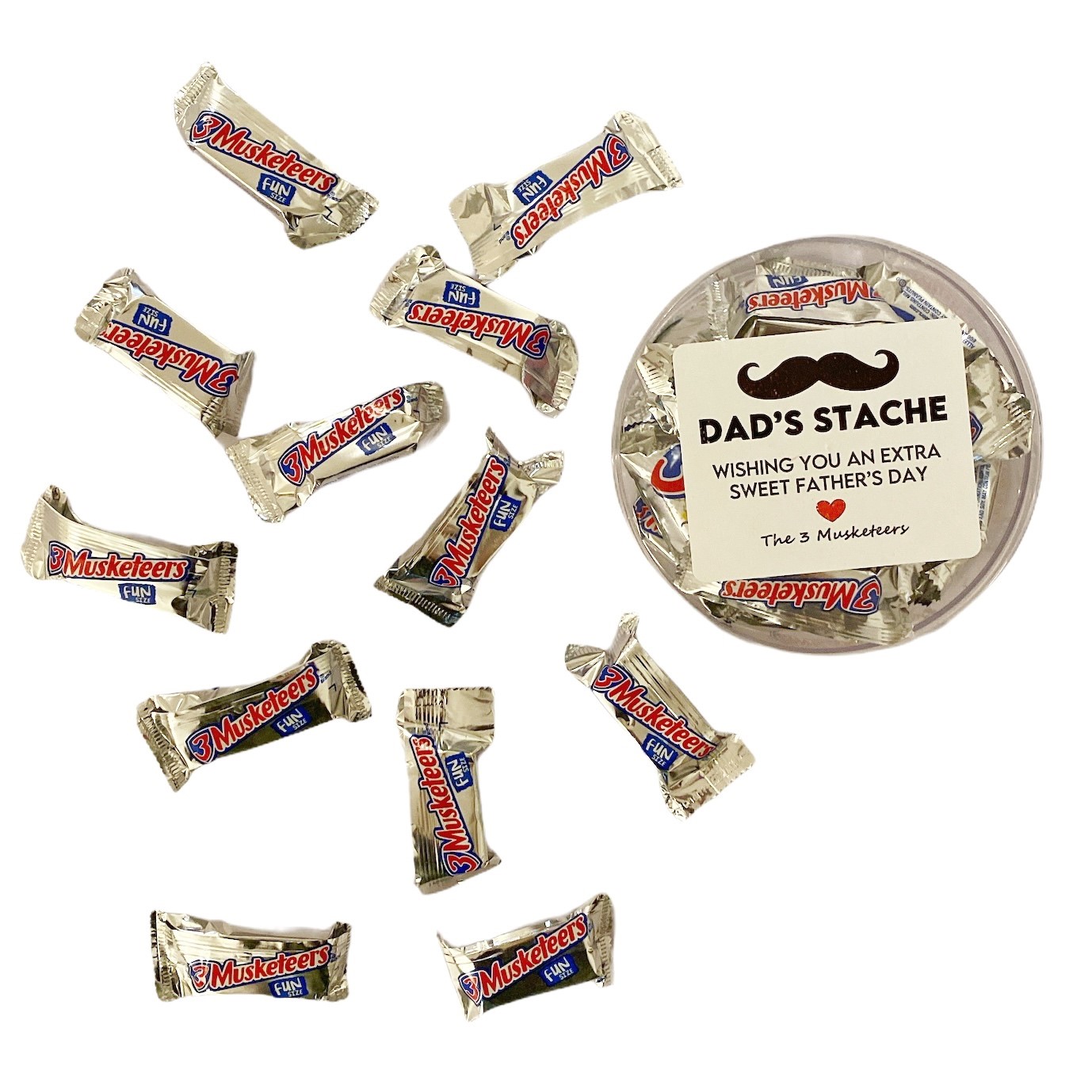 Let's be honest, we've all heard the footsteps in the middle of the night, the flick of the light switch, the rummage through the cabinets…Dad on the prowl for a midnight snack (as if he thinks he's getting away with it). It's a classic Dad move and one we can all relate to. And more often than not, Dad leaves the kitchen disappointed, discouraged and empty handed because Mom has made us all go gluten-free, sugar-free, vegan or some variation of the above. We can't help but feel bad for him -all the guy wanted was a little something sweet to indulge in before bed, a little bit of joy at the end of the day.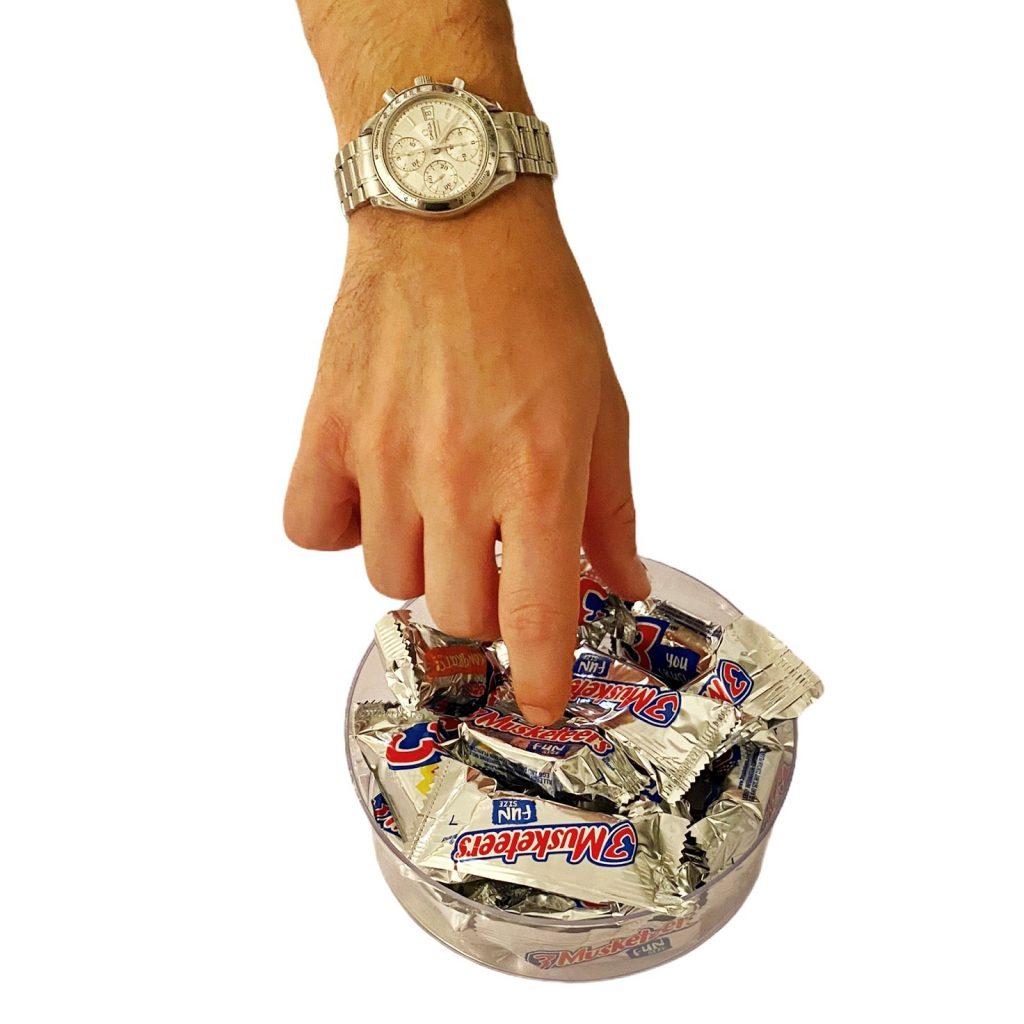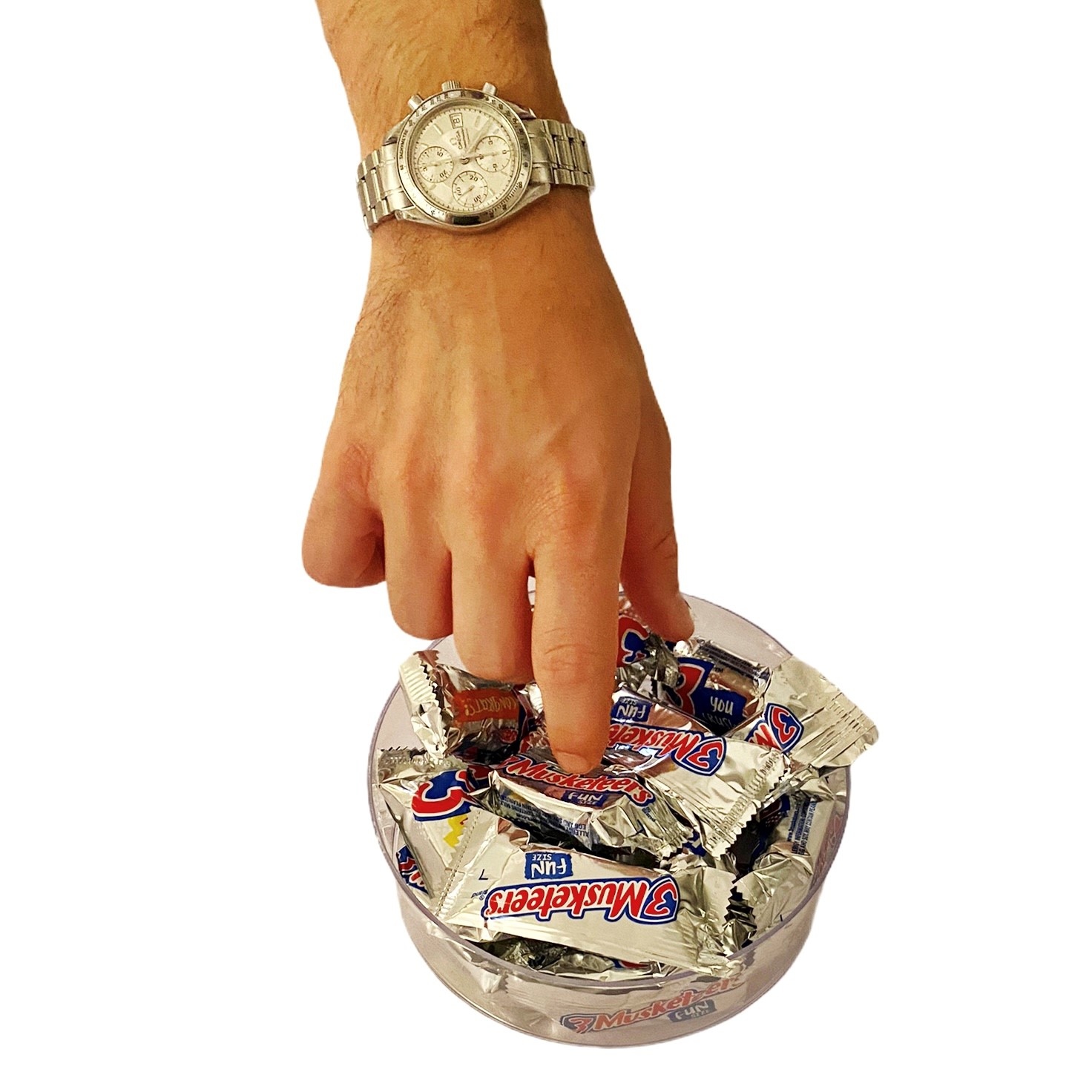 That's why, this year give Dad a DIY Father's Day gift he truly deserves, a "stache" of his very own. It's perfect for the Sweet Tooth Dad, the Savory Dad, the I'll Take What I can Get Dad – and if it couldn't get any better, it's also perfect for the Last-Minute Kid. Check out the steps for this super-simple DIY Father's Day gift below:
Father's Day Craft Instructions:
Fill up a clear box with your Dad's favorite treat (in this case, I'm using three Musketeers because it's what I imagine my Dad would call us if I had 2 siblings instead of 1 and it's a perfect play on words/candy)
Create a decorative note to show Dad this this is just for him
Stick the note on the outside of the box and call it a day!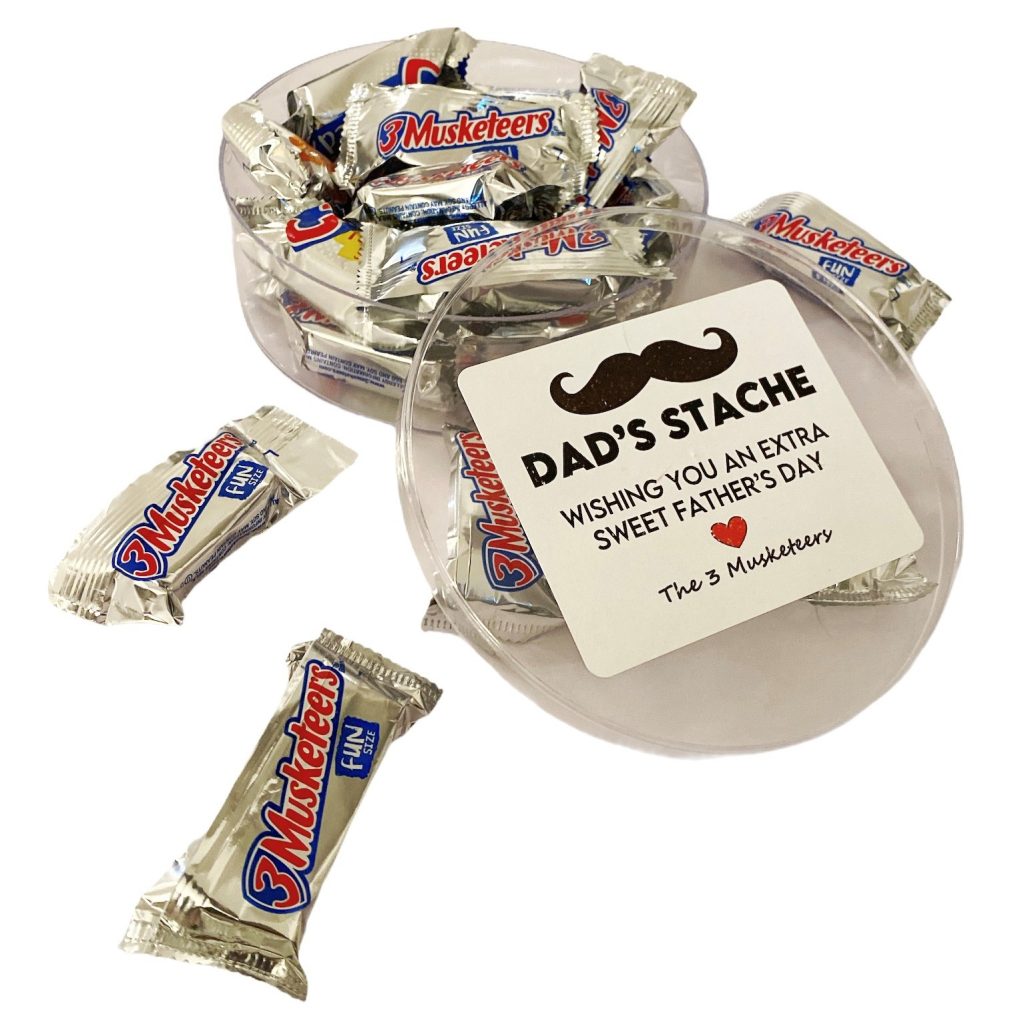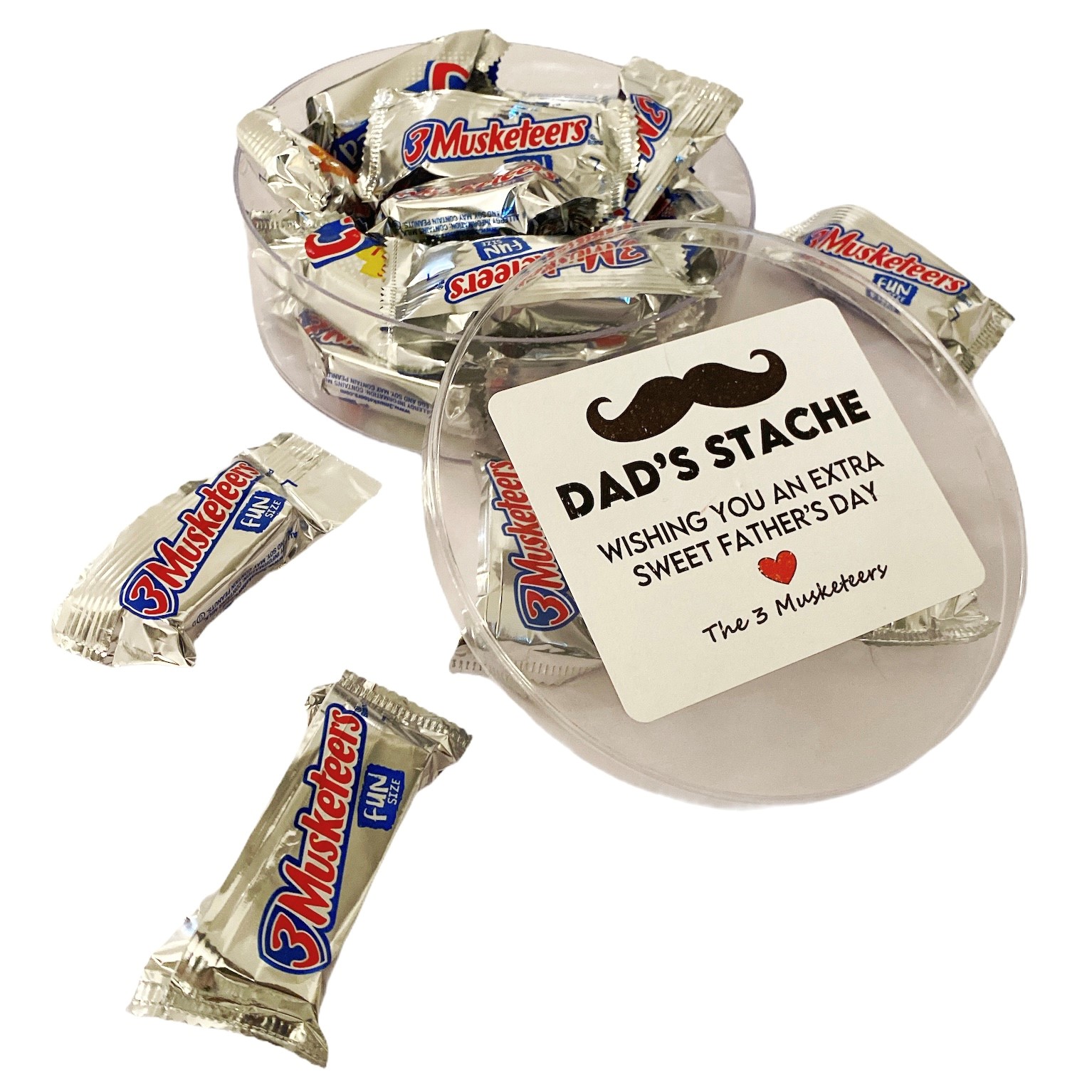 And of course, I won't judge you if you take a little "stache" for yourself in the process! You should benefit from this DIY Father's Day treat, too! I know I did.
DIY Father's Day Gift Materials
Here's what you need:
A box, mason jar or vase
Sticker paper (or a piece of paper and tape)
A printer (or you can hand write a message)
Your Dad's favorite treat