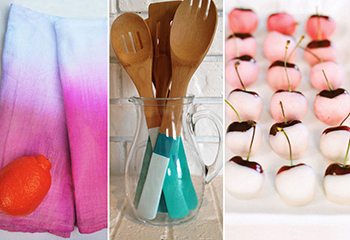 Clothing & Accessories
Gift a top, tote bag or even a pair of custom sneakers. Dip-dyed duds suit summer's vibrant yet casual style. Think sun-baked hues like blazing yellow alongside dazzling blue and radiant orchid. Whether you choose warm or cool colors, a palette that blends together subtly works best.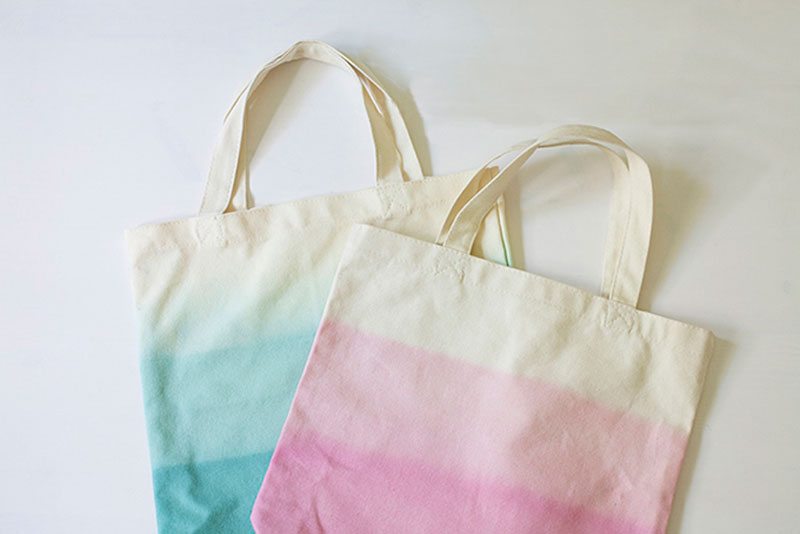 Home Goods
From candles and vases to place settings, housewares make thoughtful gifts that can be enjoyed for years. These types of gifts also offer more room to experiment with the dip-dyeing technique: trying new materials like wood or using natural dyes like beets.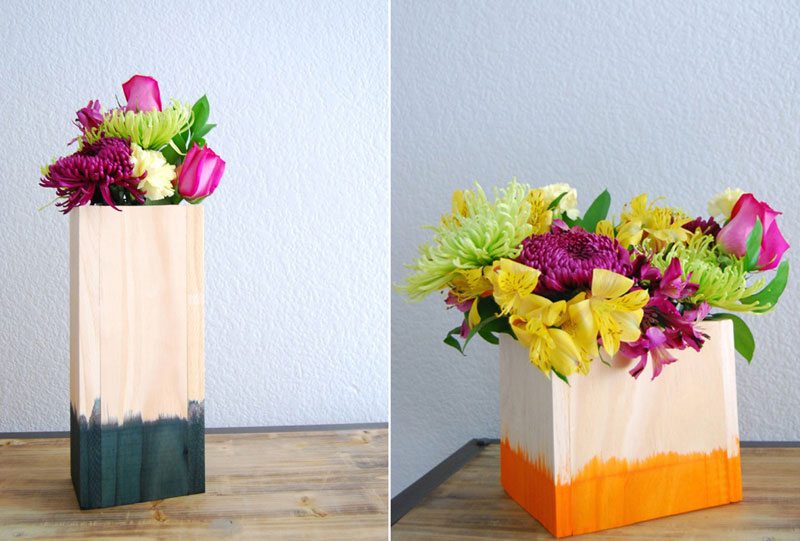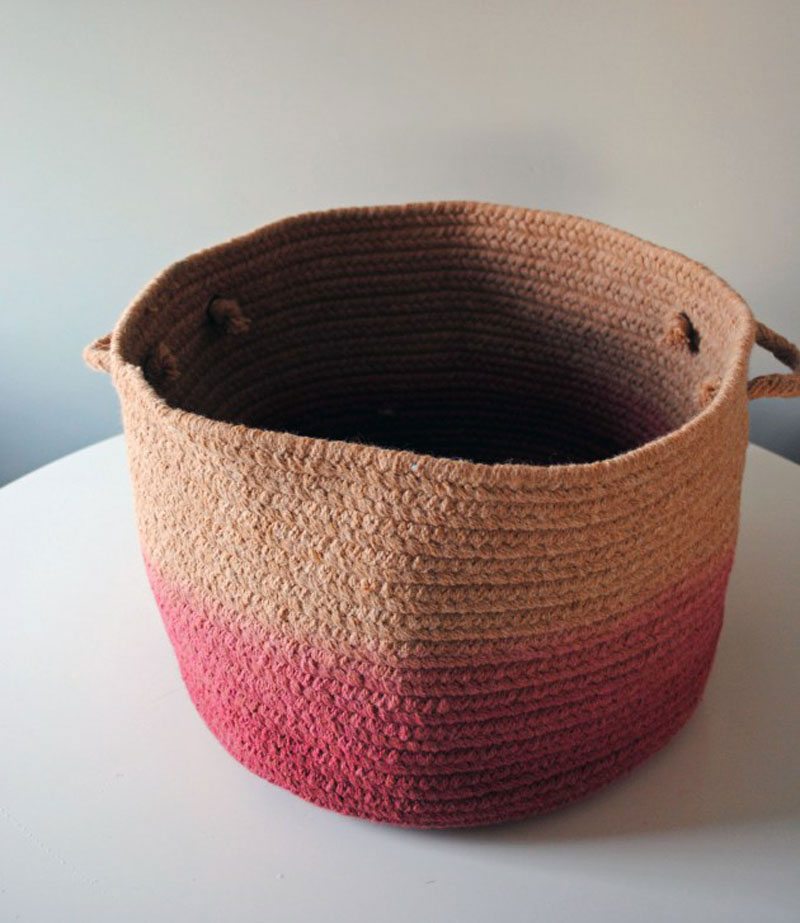 Parties, Weddings & More
These small and simple gift ideas are just right for hostess gifts, presents for a bridal party or little tokens to say, "thinking of you." Consider mixing several items to build a thoughtful themed basket or gift set like dip-dyed stationary with feathers, dipped marshmallows in matching treat bags or dip-dyed pencils in a paint-dipped tin.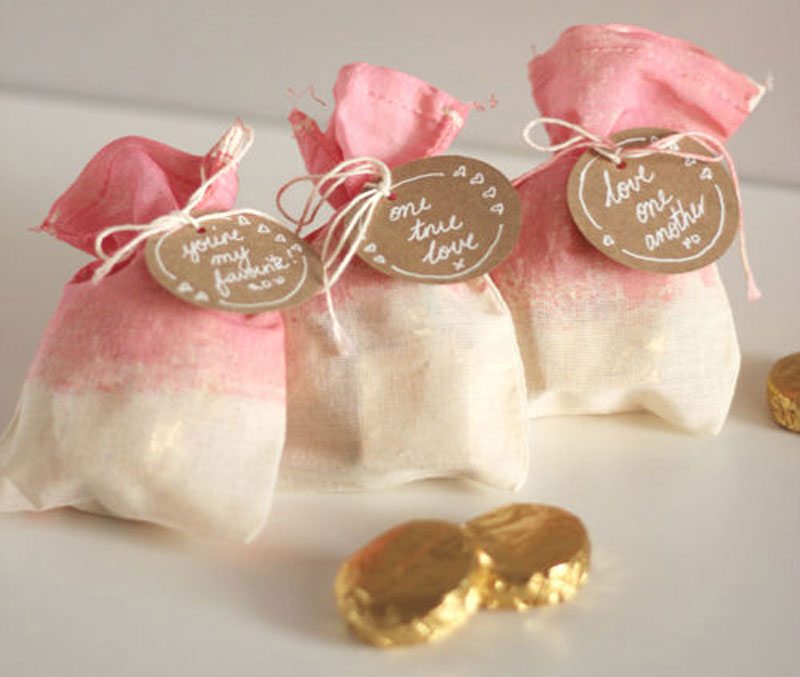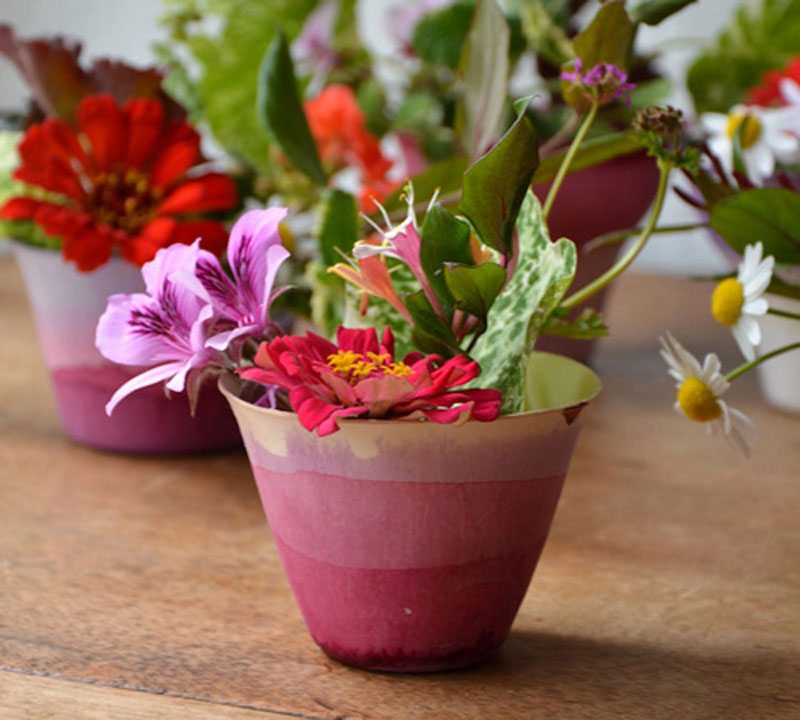 More Dip-Dyed Gifts
Did you invent a unique dip-dyed gift? Or do you have a favorite dip-dyed DIY we missed? Please share in the blog comments.
Once you try your hand at dip dyeing, you'll be delighted at how easy it is to make beautiful, custom gifts. Join us on Facebook for more creative gift ideas and summer favorites.