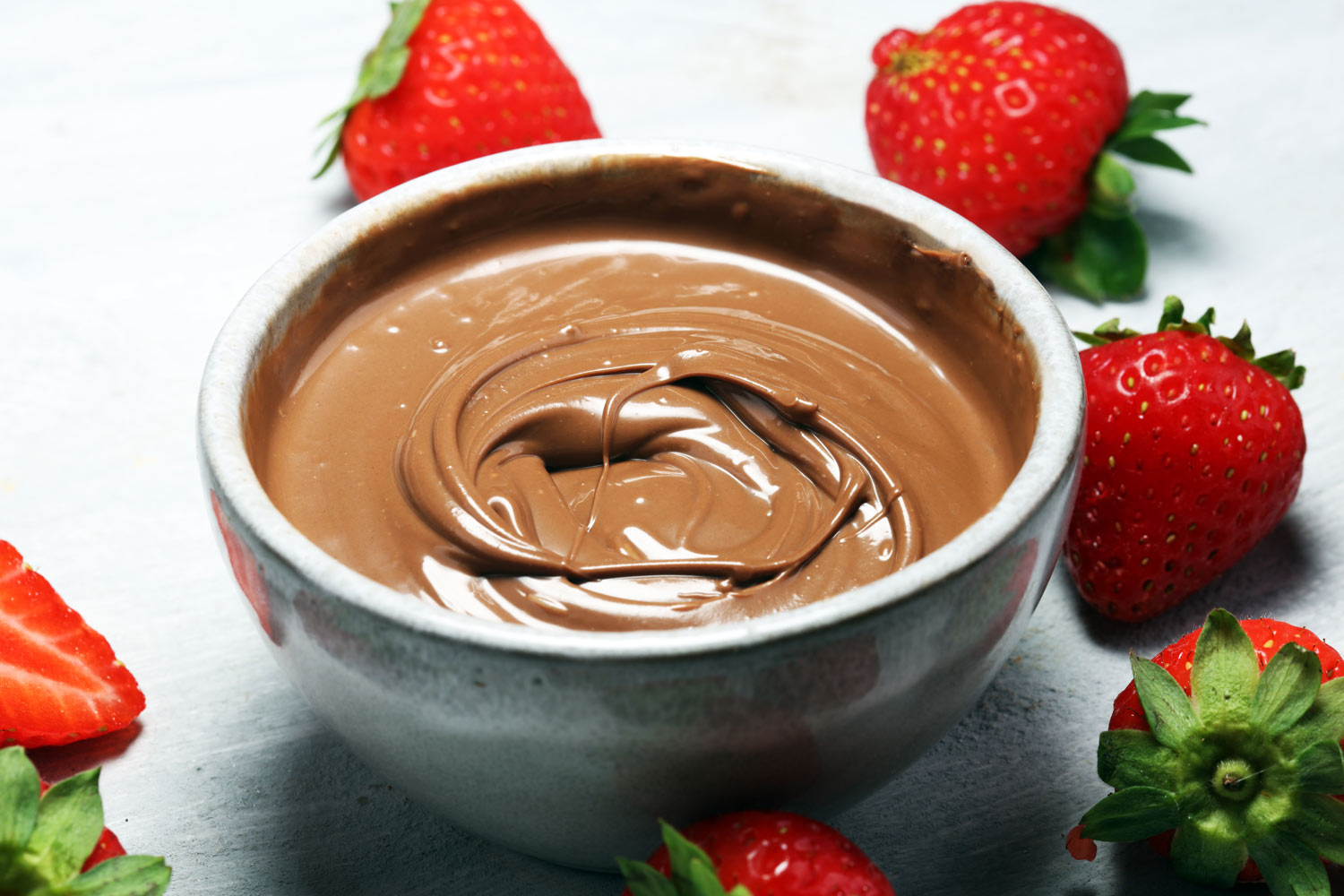 22 Delicious Dessert Dip Recipes for Every Occasion
There's never a bad time for a dessert! Whether you're on a time crunch to whip something up for a potluck, or are just looking to try a new sweet treat at home, these dessert dip recipes are simple, quick and oh so delicious.
1. Caramel Cream Cheese Apple Dip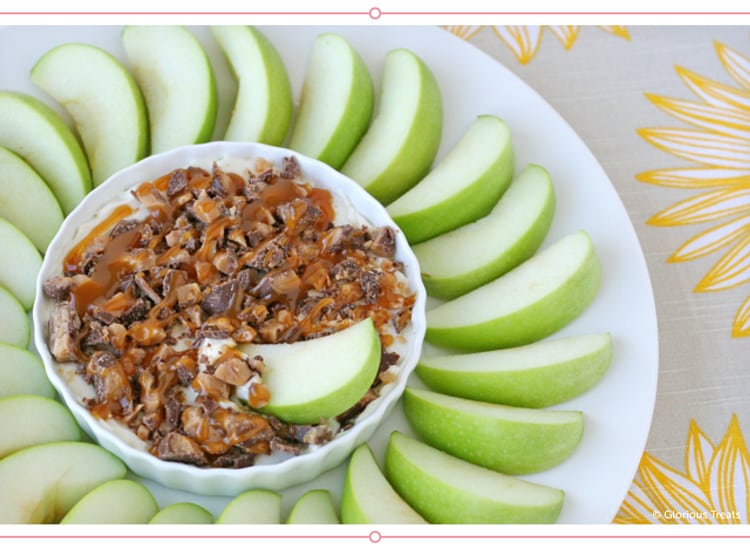 No need to wait until the leaves change color to enjoy the classic fall treat of caramel apples — especially when it's in dip form! This delicious and creamy dip from Glorious Treats can be whipped up in just a matter of minutes.
2. Tempting Turtle Cheesecake Dip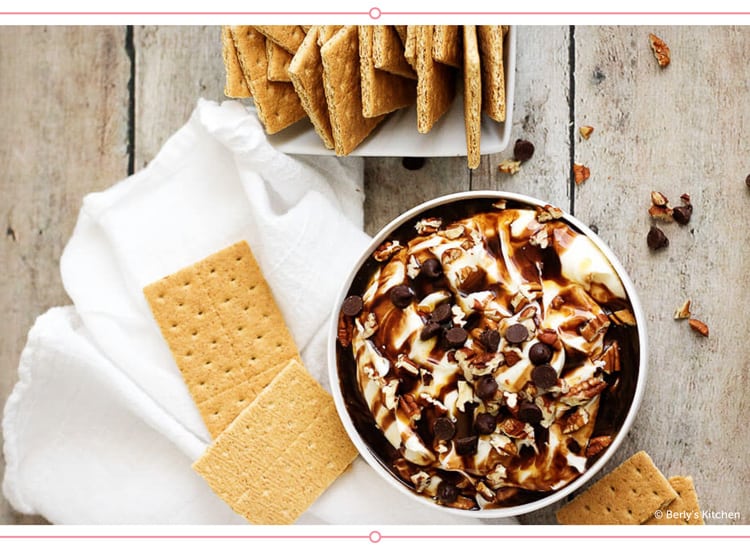 All the deliciousness of turtle cheesecake, but only a fraction of the time. This indulgent dip from Berly's Kitchen is sure to impress your family and friends!
3. Snickerdoodle Dessert Hummus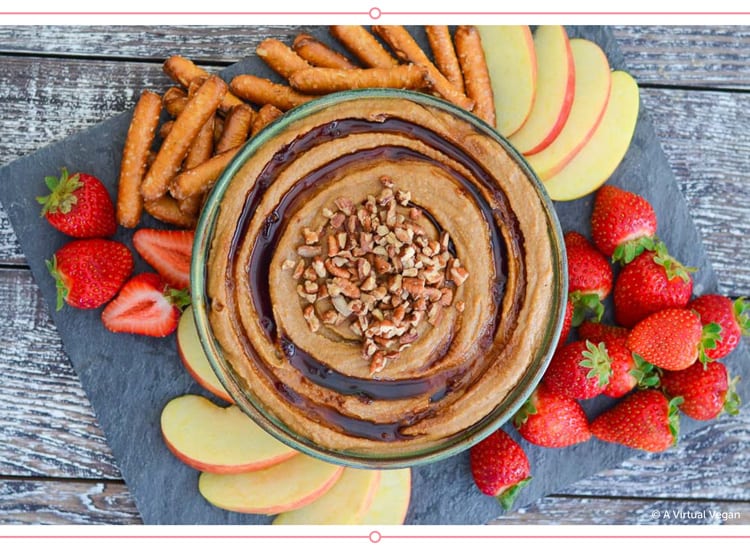 What do you get when you combine chickpeas, sugar, vanilla and cinnamon? A yummy dessert hummus! Don't knock this recipe from A Virtual Vegan 'til you try it — it's quick, painless and totally vegan.
4. Marshmallow Cream Cheese Dip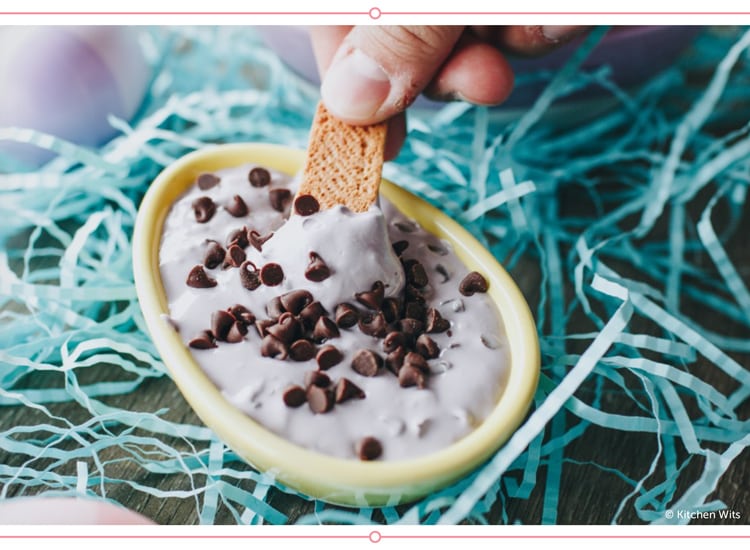 If you're looking for the perfect dessert for Easter, or any time of the year, you have to try Kitchen Wits' amazing marshmallow cream cheese dip! Switch up the food coloring to match your party or seasonal decor.
5. Pumpkin Pie Dip
If you're searching for a quick dessert recipe that'll impress your guests this Thanksgiving, look no further. This pumpkin pie dessert dip from Meatloaf and Melodrama is fluffy and delicious, and best of all, you can prepare it ahead of time and keep it in the fridge until you're ready to feast!
6. Salted Caramel Cream Cheese Dip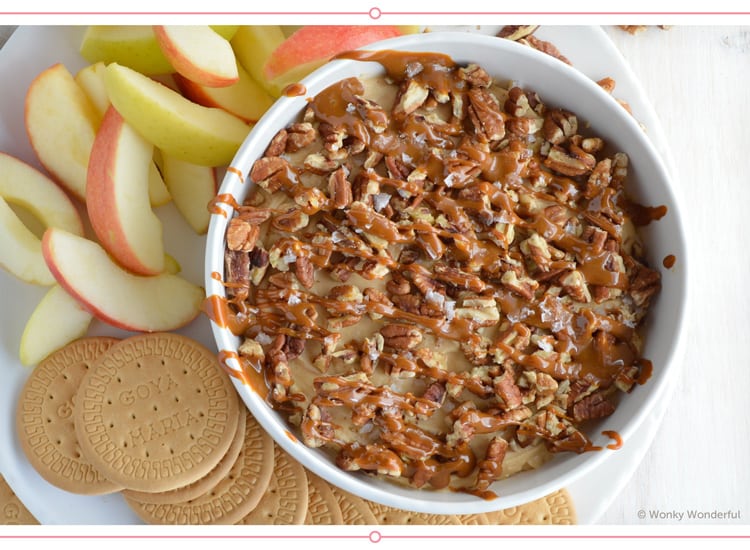 For a new take on a classic dessert, check out this indulgent treat from Wonky Wonderful! With rich, decadent flavors, no one will ever know this dip takes only five minutes to make. Don't forget to top it off with a sprinkle of salt!
7. Raspberry White Chocolate Cheesecake Dip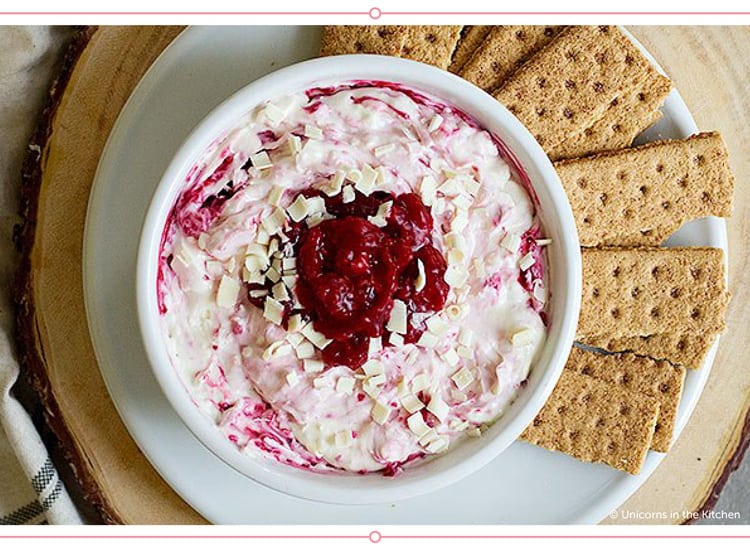 When you want to enjoy the taste of a cheesecake, but don't have time to make one, this recipe will be your new best friend! The raspberry white chocolate cheesecake dip from Unicorns in the Kitchen is no-bake, low calorie compared to normal cheesecake and takes a fraction of the time!
8. S'mores Dip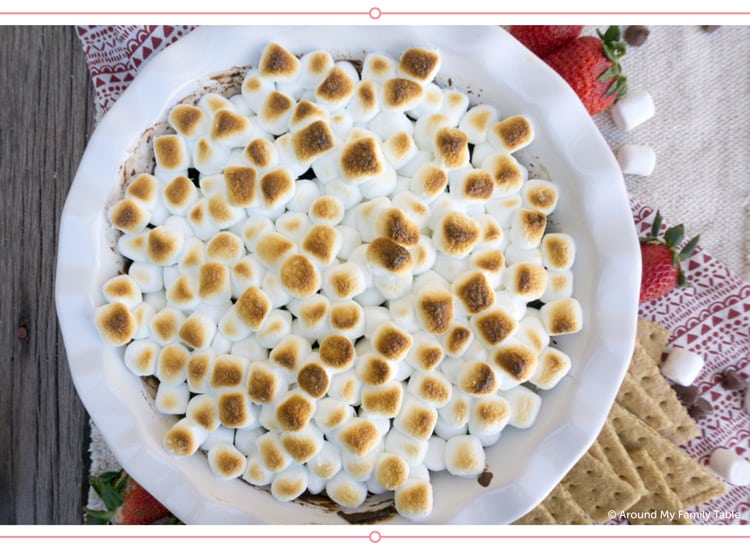 Your favorite campfire snack without the hassle of a bonfire! This ooey gooey s'mores dip from Around My Family Table takes only a few minutes to prepare, so it's the perfect weeknight dessert when you have a busy schedule.
9. Banana Cream Pie Dip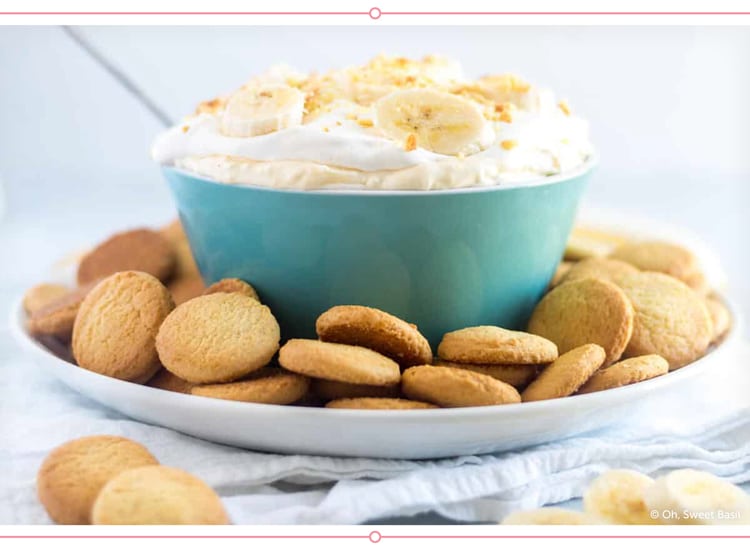 Few things go together quite as perfectly as banana and cream. If you love the classic pie, you have to try Oh Sweet Basil's banana cream pie dip. You won't be disappointed!
10. Toffee Apple Dip
Want an easy and sweet dessert? This simple toffee apple dip from Butter With a Side of Bread is great for any gathering or even an after-school snack. You can make it ahead of time too — just store in the fridge until you're ready to enjoy!
11. Rainbow Funfetti Dip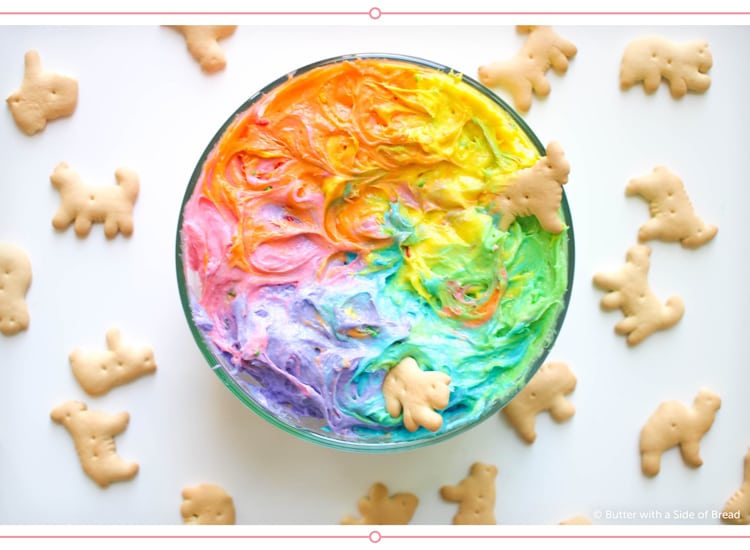 Not only is this dessert from Twinspiration colorful and bright, but it's so tasty too! It's the perfect dip for kids parties, and it's definitely Instagram worthy.
12. Cinnamon Roll Cheesecake Dip
Do you love sweet, creamy cheesecake? How about gooey, sticky cinnamon rolls? If you answered yes to both of these questions, this recipe is for you. This dip from Jamie Cooks It Up takes the trouble out of making either one. It's a simple treat ready in just minutes!
13. Strawberry Cheesecake Fruit Dip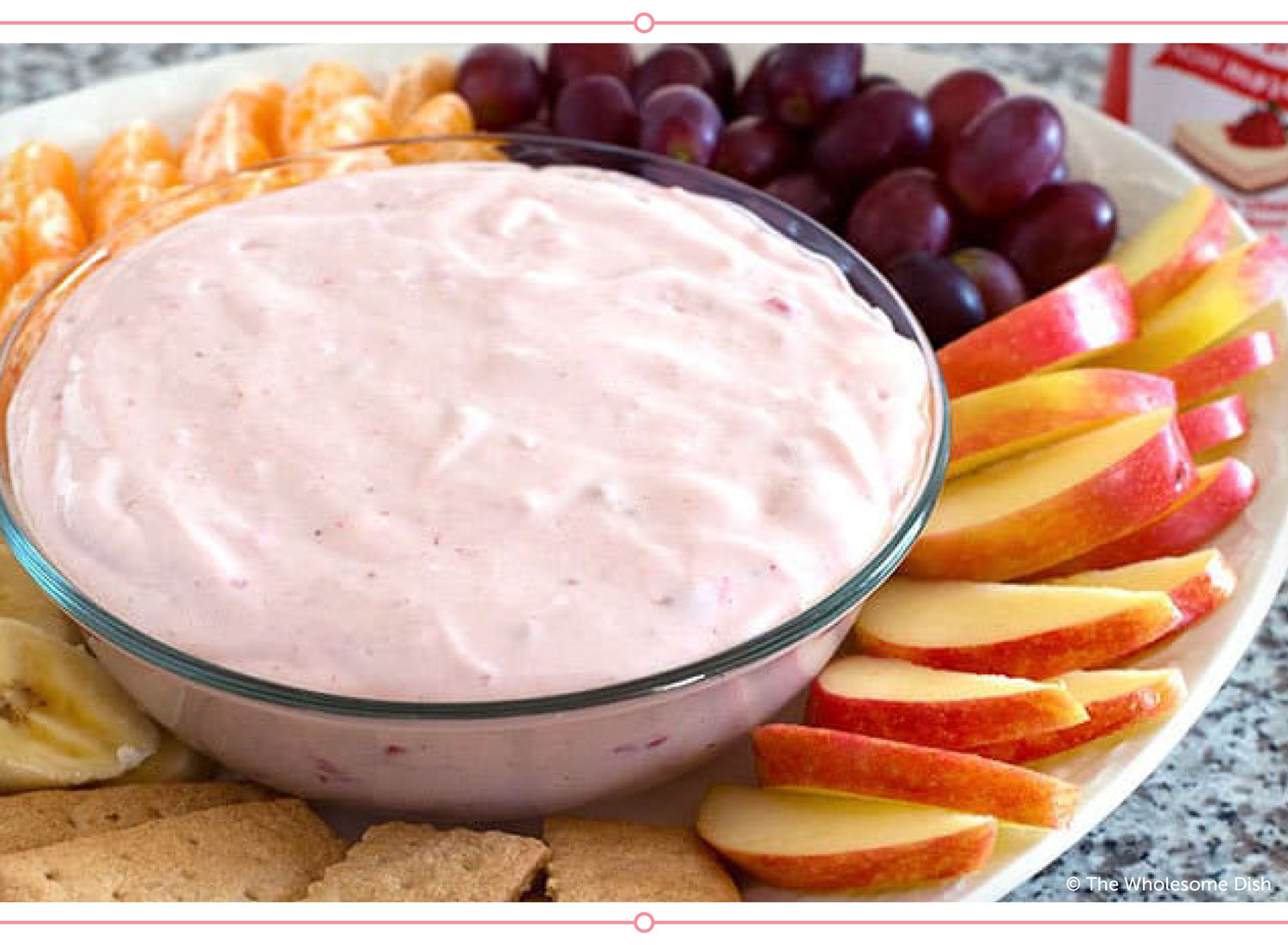 If you're on the hunt for a dessert treat that's fruity and light, this is the one for you. Made with just three ingredients, the Strawberry Cheesecake Fruit Dip from The Wholesome Dish is a healthier dessert that you, your family and friends will love.
14. Coconut Cream Pie Dip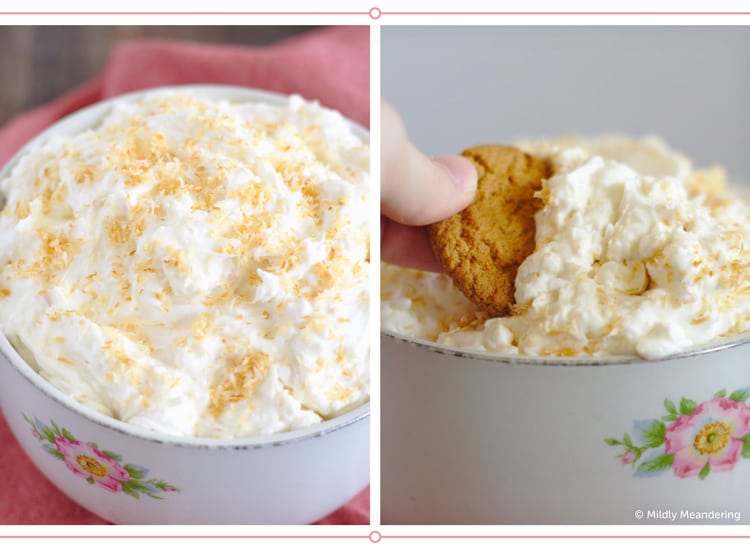 If you love coconut, you can't miss this dessert dip from Mildly Meandering. It's light, fluffy and tastes just like the classic pie! This dip is great served with vanilla cookies, graham crackers or apple slices.
15. Butterscotch Fondue Dip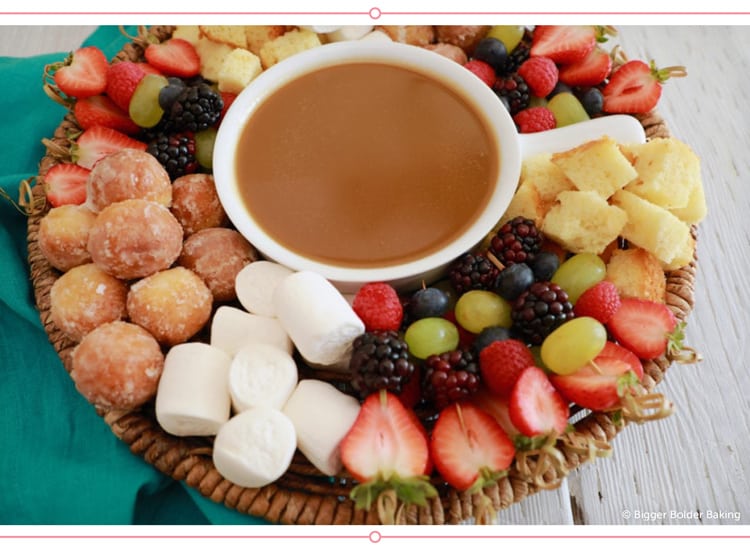 Fondue is super romantic, and with this Butterscotch Fondue from Bigger Bolder Baking, you can have the perfect date night at home! It also works well as an ice cream topping.
16. Brownie Batter Dip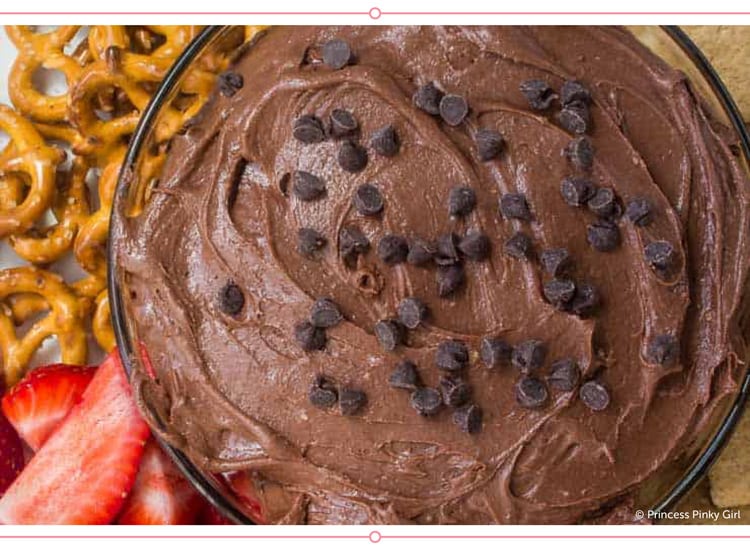 With this decadent Brownie Batter Dip from Princess Pinky Girl, it's nearly impossible to not lick the bowl clean. It's a no-bake recipe, meaning you can curb your chocolatey brownie craving in just a matter of minutes.
17. Unicorn Dip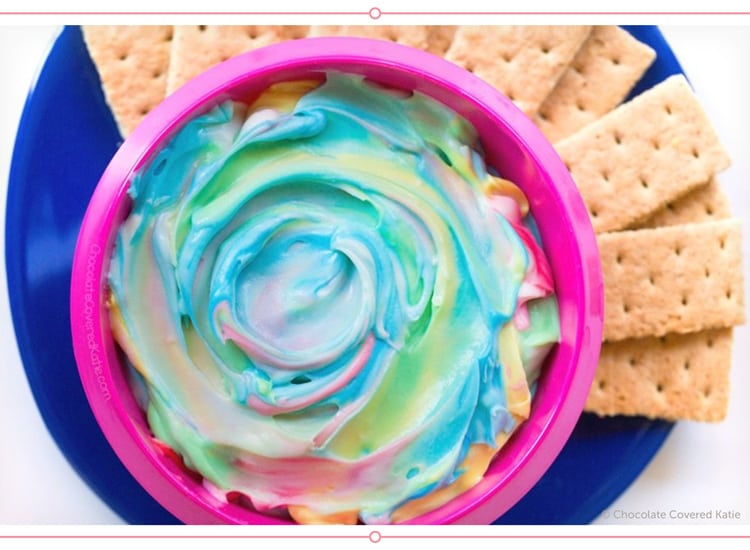 Looking for a dessert dip that's sure to steal the show? This bright rainbow cheesecake "unicorn" dip by Chocolate Covered Katie is just that! You can even swap out food coloring for more natural alternatives, such as turmeric, acai powder or spirulina!
18. Mint Chocolate Chip Dip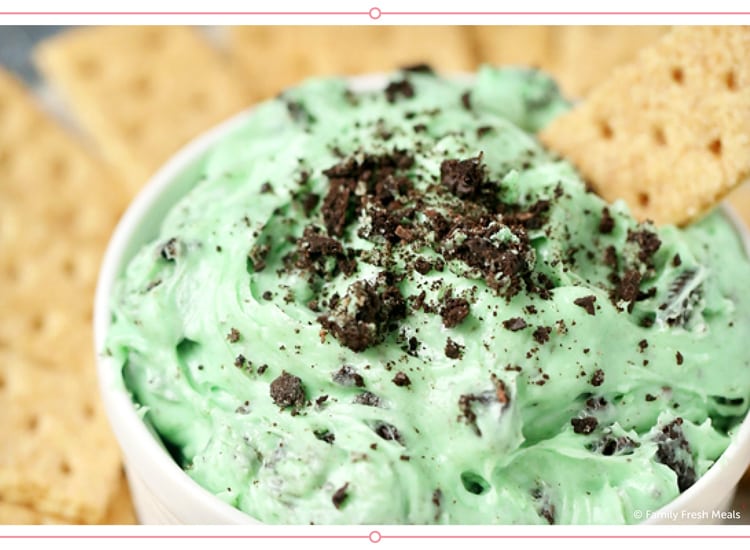 You'll be coming back for spoonful after spoonful with this Mint Chocolate Chip Dip from Family Fresh Meals! If you're looking for a fresh treat that's sure to be a crowd-pleaser, add this to your recipe book ASAP.
19. Chocolate Chip Cookie Dough Dip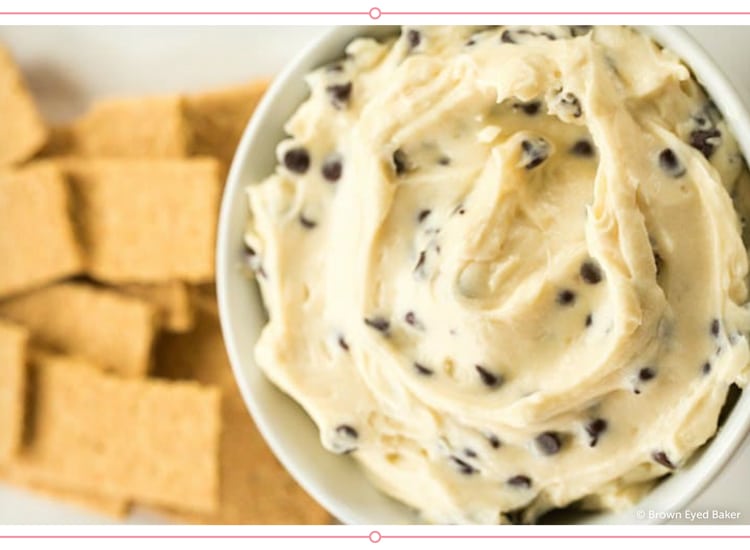 Every kid loves licking the mixing bowl after Mom makes a batch of chocolate chip cookies! Brown Eyed Baker made this delicious dip so you can enjoy the classic taste of cookie dough without worrying about raw eggs.
20. Creamy Peanut Butter Dip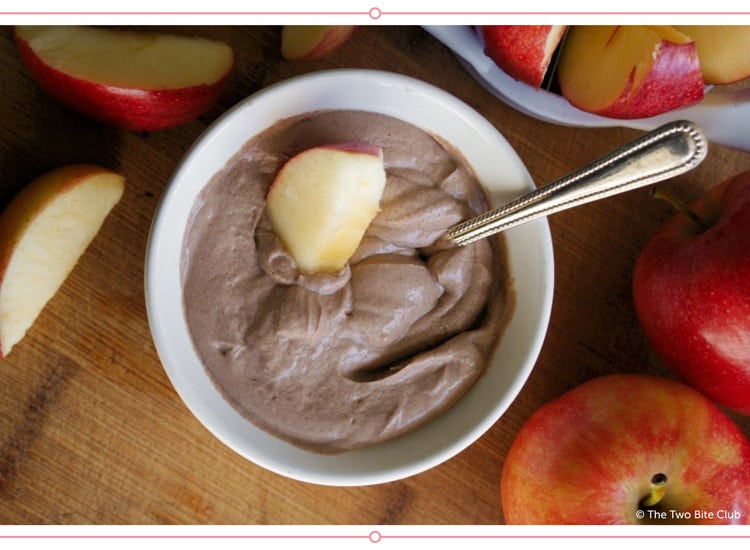 If you're looking for a healthier way to eat your sweets, you've got to try out The Two Bite Club's creamy peanut butter dip. It pairs perfectly with fresh fruits like apples and bananas, and it's great for grownups and kids alike!
21. Cannoli Dip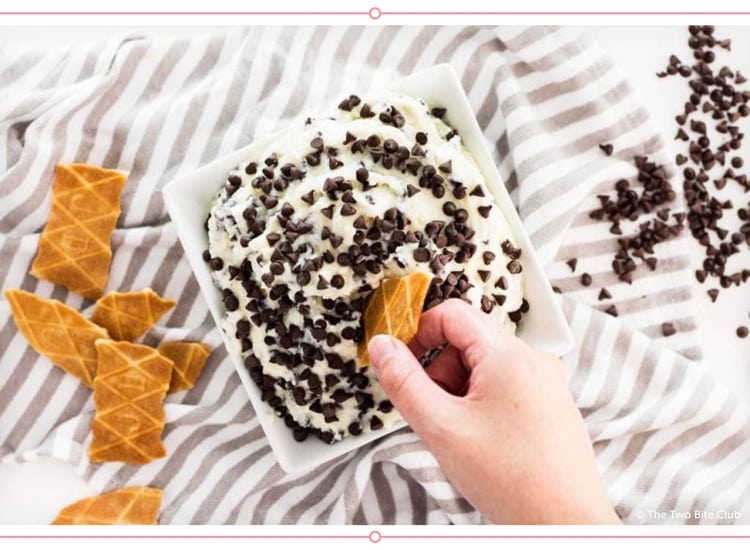 Cannolis are the quintessential Italian dessert. They're sweet, creamy and absolutely decadent. This dip from If You Give A Blonde A Kitchen is a super simple way to enjoy the taste of cannolis, but without all the hassle of filling cannoli shells!
22. Creamsicle Fluff Dip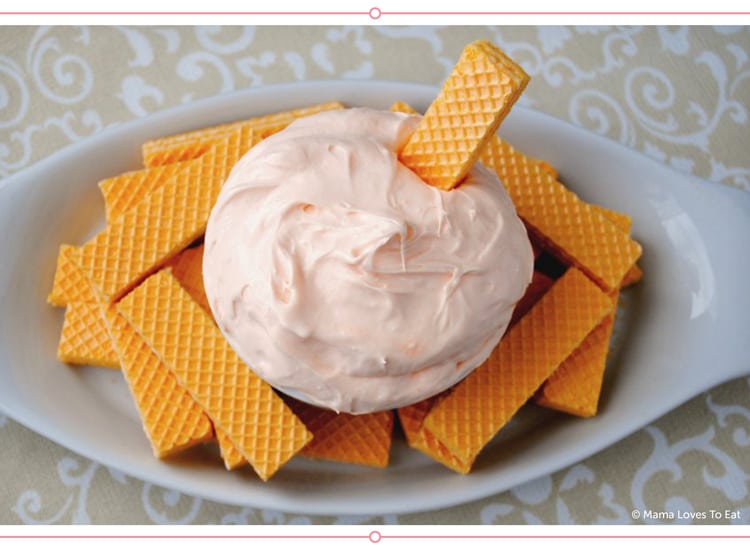 Nothing makes you feel like a kid again quite like an orange and sweet creamy popsicle, and that's exactly what you get with this dip from Mama Loves To Eat. With just a few ingredients, you'll be enjoying childhood nostalgia in no time.
Ready to indulge your taste buds? With any of these mouthwatering recipes, you're sure to be a big hit at your next get together. If you can't pick which one to try first (or you don't have time), a dipped cookie is always a great alternative to a dessert dip!