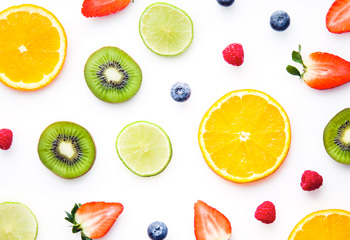 11 Hacks for Cutting Tricky Fruits and Veggies
There's something about summer that makes you crave fresh fruits and veggies. Whether it's a juicy mango on the beach or slices of fresh bell pepper in your salad, fruits and veggies make the long summer days oh-so enjoyable. The only thing that can ruin your blissful afternoon is a 30-minute battle with a 20-pound watermelon. It always seems like the best foods are the toughest to cut.
Though these fruits and veggies can feel like they're more trouble than they're worth, these nifty tricks will help you enjoy a struggle-free summer filled with the freshest strawberries and other fun fruits and veggies.
Tips for Every Produce Pro
Before you start cutting your fresh fruits and veggies, prepare your area. Follow these tips for easy and safe produce prep:
Wash all fruits and veggies. Produce can be covered in dirt, chemicals and bacteria. Make sure you wash and dry every fruit and veggie that you are about to cut.
Use a cutting board. Make sure to use a flat, non-slip surface to safely cut your produce. This will also keep your knives sharp!
Put a damp paper towel under your cutting board. If your cutting board is slipping on the table, dampen a paper towel and place it under the board. This will ensure that you can safely cut without slipping.
Use your knife know-how. Choose a sharp knife and slice in single movements from front to back for precise and safe cuts.
This summer, impress your friends with these tips and tricks! Once you get the hang of these helpful hacks, sit back and enjoy your fruits and veggies with ease.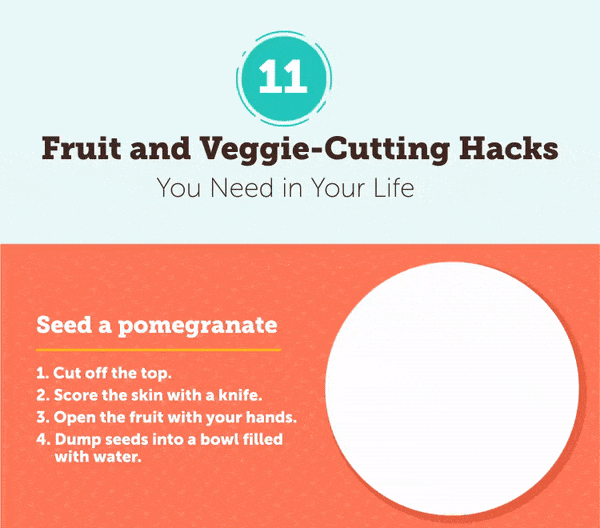 Whether you're garnishing a cocktail, whipping up a fresh salad or simply snacking on juicy goodness, we hope these tips and tricks will help you have an easy breezy summer filled with fruit and veggies.
Now that you can cut your produce like a pro, don't be afraid to get fancy. If you're craving something a little sweeter, try your favorite berries and cherries dipped in chocolate!
Sources
Culture Cheat Sheet | DIY Projects | 5 Minute Crafts | Pounds to Pocket | Daniel Scott Kitchens | Solve Hunger Today | The Food Network