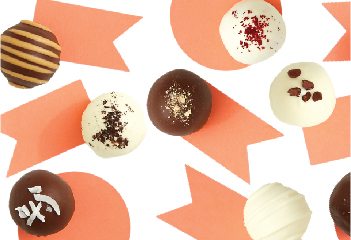 The Results: Most-Craved Cake Truffle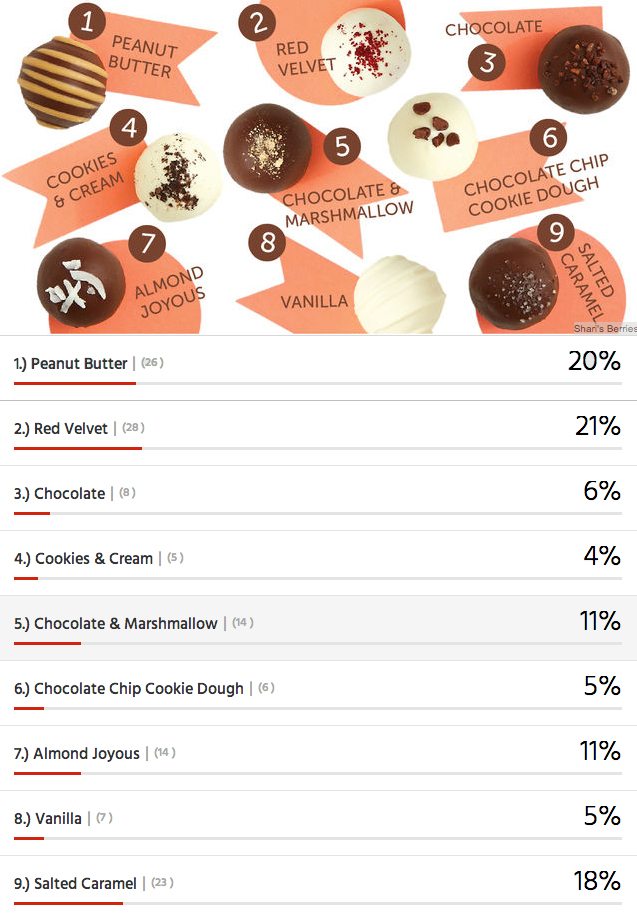 Mixing it up
So, what makes our cake truffles so delicious? We're glad you asked. We started with light, fluffy cake in flavors like red velvet, chocolate and vanilla creme and added all kinds of decadent extras. For example, we took chocolate cake dipped in icing and mixed in marshmallow bits and topped it all off with graham cracker crumbles and voila … s'mores truffles! We've remixed everyone's favorites and made them even more irresistible, from creme cake swirled with peanut butter sauce to red velvet cake mixed with cream cheese icing.
We hid a surprise inside …
You could send yourself a box of cake truffles (to make your coworkers jealous), but we know you're probably too selfless for that. Most likely, you'll send them as a gift to your Mom, your best friend or your husband. That's why we've hidden some extra-special surprises inside the box. Beneath each cake truffle we've written fun secret messages that let the lucky person you send this gift to, know just how special they are to you.