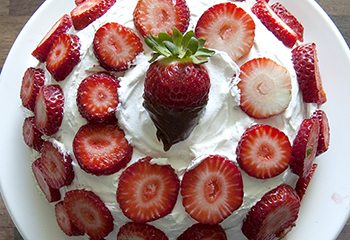 No-Bake Chocolate Strawberry Angel Food Cake
Chocolate Strawberry Angel Food Cake
Recipe category: dessert
Recipe yield: 8-10 servings
Prep time: 10 Minutes
Cook time: 0 minutes
Total time: 25 minutes
Ingredients
8″ angel food cake (from the grocery store or, if you really want to bake, make it from scratch)
16 oz. fresh strawberries
16 oz. chocolate frosting
8 oz. whipped cream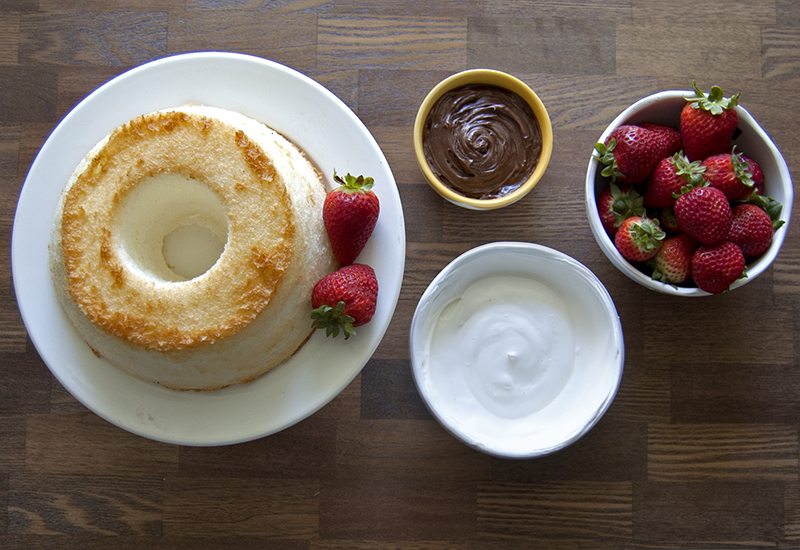 Directions
Step 1:
Stir the chocolate frosting until it's smooth and easy to spread. Cover the angel food cake in a thick layer of frosting (make sure you frost the center of the cake as well).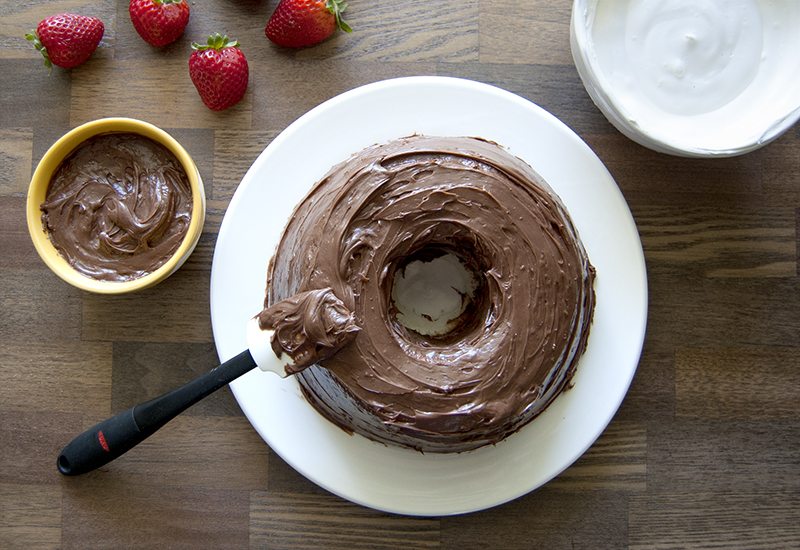 Step 2:
Stir the whipped cream until it's smooth and easy to spread. Cover the chocolate frosting in a layer of whipped cream.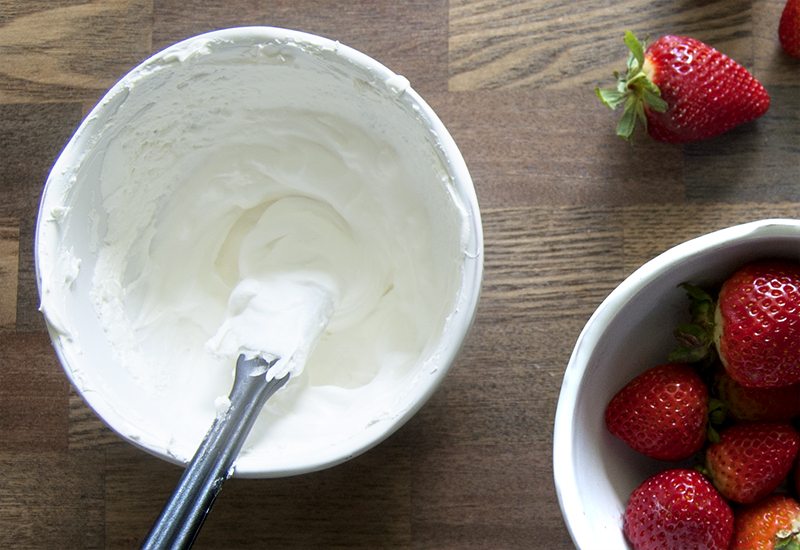 Step 3:
Wash the strawberries, then slice them and place around the outside of the cake.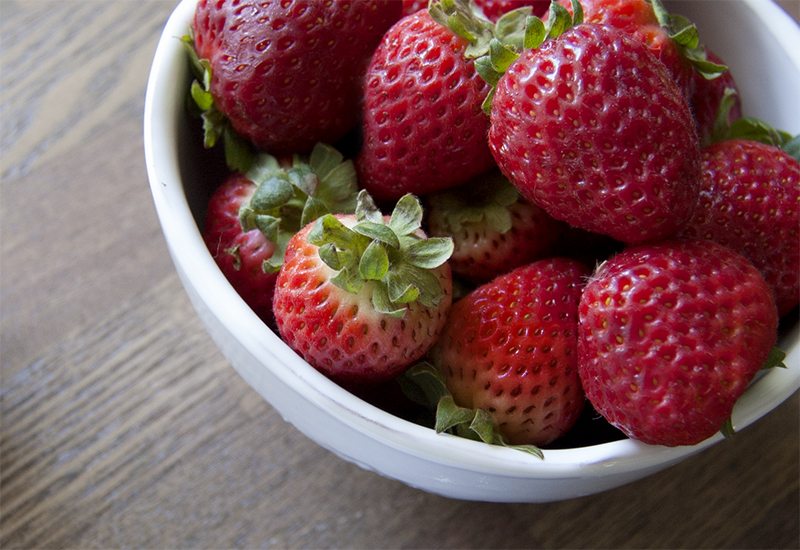 Step 4:
Fill the center of the cake with the remaining whipped cream. Swirl a strawberry in chocolate frosting and garnish the top of the cake.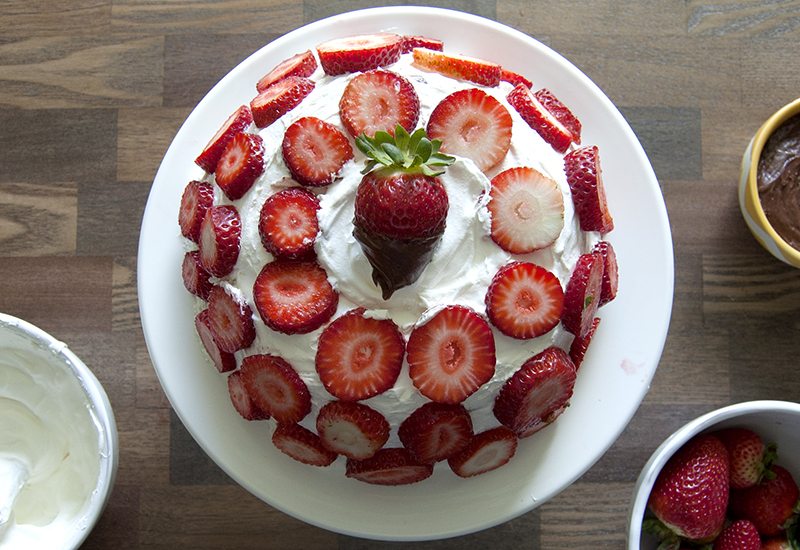 You Can Have Your Cake, and Eat it Too
Savor the moment (and the cake) as everyone marvels at your domestic goddessness (also a word). And of course, don't forget to tell us all the nice things they said in our blog comments.
Nutritional Information:
Serving size: 1 slice; number of servings: approximately 9 slices
Per serving: 451 calories; 10.4 g fat (7 g sat, 0 g poly, 0 g mono, 0 g trans); 0 mg cholesterol; 86.4 g carbohydrates; 69 g sugars; 0.3 g protein; 2.2 g fiber; 183.7 mg sodium; 166.9 mg potassium; 0.1% vitamin A; 44.4% vitamin C; 7.9% calcium; 6.1% iron.
*Percent daily values are based on a 2,000 calorie diet. Your daily values may be higher or lower depending on your calorie intake.