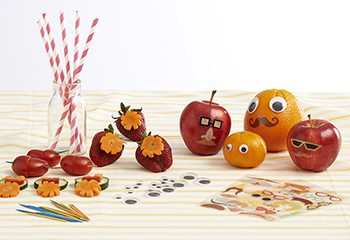 A Children's Guide to Fruits, Vegetables, Berries and Nutrition
Just as gasoline is turned into energy that makes a car run, your body gets nutrition and energy from the foods you eat. Foods provide nourishment by giving your body vitamins and minerals naturally, when you eat the right foods. Good nutrition keeps your body healthy and builds the body's immune system to make it strong to fight against illness. Good nutrition also helps your body heal faster when you get cuts and scrapes. Even though you may take a vitamin each day, the best vitamins and minerals are found in foods. Scientists who work in nutrition say each body must eat food from all of the food groups every day: fruits, vegetables, grains, proteins, and dairy. The body also needs essential oils, though oils are not considered a food group.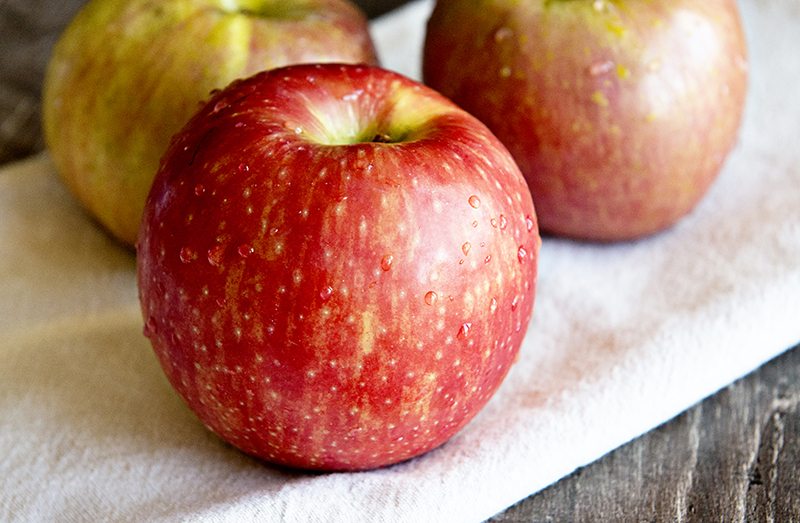 Fruits
Fruits are different from vegetables because fruits come from the flowers of a tree or plant. When you cut a fruit open, you will find seeds inside. Fruits can be eaten fresh or from cans. Some fruits can be frozen. Fruits help to build healthy blood cells. Vitamin C, an important vitamin that helps a body to heal from cuts and wounds, also helps bodies grow healthy and strong. Vitamin C comes from many of the fruits we eat. Another important mineral in fruits is potassium. Potassium helps your heart to stay healthy and strong.
Look at this list to see if any of your favorite things to eat are fruit:
Apples
Bananas
Peaches
Watermelon
Pears
Strawberries
Blueberries
Grapes
Vegetables
Vegetables come in all types: seeds, roots, tubers, stems and leaves. Carrots and potatoes are vegetables that grow underneath the ground as part of the roots of the plant. Most people think tomatoes are vegetables, but they are really a type of fruit. Vegetables grow out of the ground, and can be found in a garden or on large farms. After harvest, some vegetables go to packaging plants where companies cook them and put them into cans. Some companies freeze them to make them available at the grocery store. Vegetables give the body many vitamins, including vitamin A and folic acid. These help to keep the organs in your body healthy and working right.
Here's a list of different kinds of vegetables:
Carrots
Green Beans
Peppers
Broccoli
Grains
Some grains come from grasses, like wheat. Ground-up grains make flour, which is used to make breads and rolls. Other grains go into breakfast cereals, like oats and bran. Rice is also a grain, and it is cooked to go with many foods. Flour from grains is also used to make pasta, such as spaghetti, macaroni, and noodles. It is also used to make tortillas, crackers and cookies. Grains give your body different B vitamins and fiber, which helps the body with digestion.
Look at this list of grains and see if you recognize any of them:
Protein Foods
Proteins help to build strong muscles in the body. The body gets proteins from different kinds of meats, soy, nuts, seeds and beans. The nutrients a person receives from eating proteins include vitamin E and B vitamins. Proteins also give the body iron, zinc and magnesium. When eating foods from the protein group, it helps to eat meats that are low in fat to keep the heart healthy. People should also eat fish or seafood at least once a week.
Some of the foods in the protein group include:
Dairy
Foods from the dairy group help to build strong bones and teeth. When babies are first born, milk is the first food they receive. Milk is also used to make butter, cheeses, and ice cream. Dairy products give the body calcium, proteins, vitamin D, and are also a source of potassium.
Some of the foods in the dairy group include:
Milk
Cottage cheese
Swiss cheese
Butter
Ricotta Cheese
Yogurt
Pudding
Ice Cream
Oils
While not really part of a food group, just as machines need oil for lubrication, your body needs oils too for some of the same reasons. Certain oils, like the oil from some fish, help to keep your joints working smoothly and aid the body in building healthy blood. Oils come from a variety of different foods. Oils come from vegetables, some fish, and from nuts and olives. Oils are used in dishes when cooking, and some even come directly from the foods you eat.
Some of the oils the body needs come from:
Sunflower
Soybeans
Some fish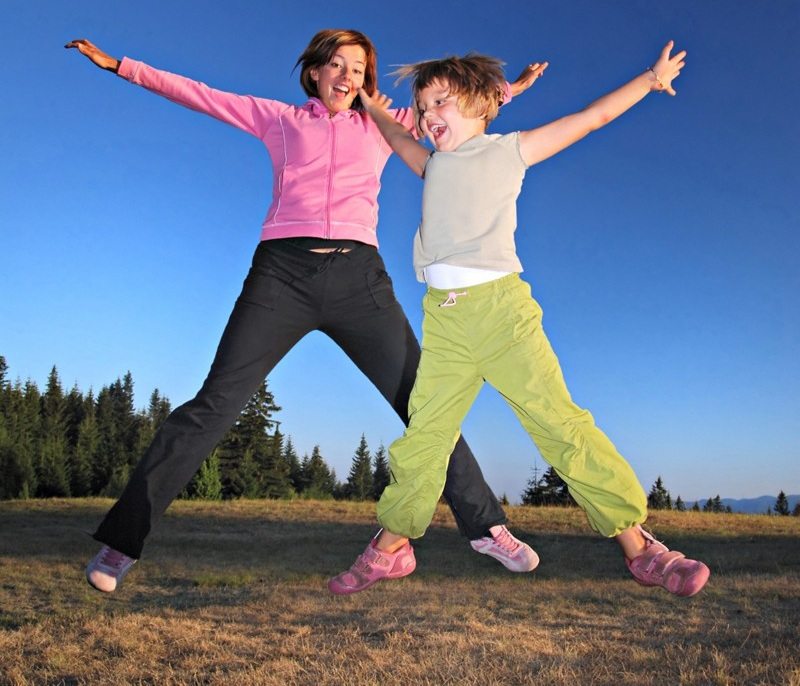 Physical Activity
Besides eating foods from all of the food groups, the body also needs physical activity to help it grow strong bones, muscles, and healthy cells. Every person should be getting physical exercise every week. When you are growing, it is important to get exercise, instead of staying inside all the time in front of the television, computer, or video games. Your body needs to be physically active in order to be and stay strong and healthy. Children from the age of 6 to 17 should be getting a minimum of 60 minutes of physical activity each and every day. Children should complete muscle-building activities at least three days a week and help build strong bones by doing jumping exercises three days a week.
Some of the activities you can do to stay healthy include:
Jump rope
Jogging
Jumping jacks
Riding a bicycle
Dancing
Climbing
Playing sports
Kid-Friendly Nutrition Games and Websites
Fuel Up to Play 60
Best Bones Forever
Small Step Games and Activities