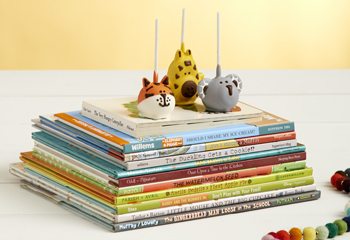 Celebrate Children's Book Day With 12 Delicious Tales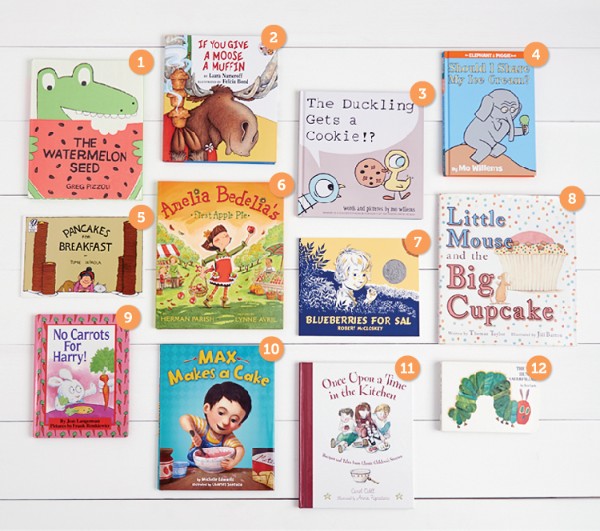 We're celebrating International Children's Book Day with a round-up of our favorite food-inspired stories for kids big and small.
1. The Watermelon Seed by Greg Pizzoli
Remember when your big sister told you swallowing watermelon seeds would make fruit sprout out of your head? If so, then you'll definitely relate to this crocodile tale.
2. If You Give a Moose a Muffin by Laura Numeroff and Felicia Bond
In this sequel to If You Give a Mouse a Cookie, the young host deals with yet another demanding woodland visitor.
3. The Duckling Gets a Cookie by Mo Willems
The duckling gets a cookie. But the pigeon isn't happy about it. And it's all pretty cute.
4. Should I Share My Ice Cream? by Mo Willems
It's the eternal question—especially for elephants. To share your ice cream … or not.
5. Pancakes for Breakfast by Tomie dePaola
Making pancakes may not be easy, but it certainly makes for an entertaining picture book starring a little old lady and her mischievous pets.
6. Amelia Bedelia's First Apple Pie by Herman Parish
A childhood favorite dating back as far as the '60s, the beloved series lives on with Amelia's latest comedy of errors.
7. Blueberries for Sal by Robert McCloskey
What happens when Sal and her Mom meet a mother bear and cub while picking blueberries? Our first thought was, "not a book for children." But this charming award-winner (first published in 1948), thankfully, proved us wrong.
8. Little Mouse and the Big Cupcake by Thomas Taylor
Little mouse. Big cupcake. How will he get this ginormous treat home? One nibble at a time …
9. No Carrots for Harry by Jean Langerman
For us, it was Brussels sprouts. For Harry, it's carrots. The seemingly insurmountable obstacle standing between a child and a delicious dessert.
10. Max Makes a Cake by Michelle Edwards
Baby sisters are so annoying—especially when you need Dad's help to bake a surprise Passover birthday cake for Mom.
11. Once Upon a Time in the Kitchen by Carol Odell
This endearing cookbook pairs classics like Huckleberry Finn and Treasure Island with simple recipes for chefs of all ages.
12. The Very Hungry Caterpillar by Eric Carle
Carle's caterpillar literally eats his way through the book. It's a delicious journey that's stood the test of time.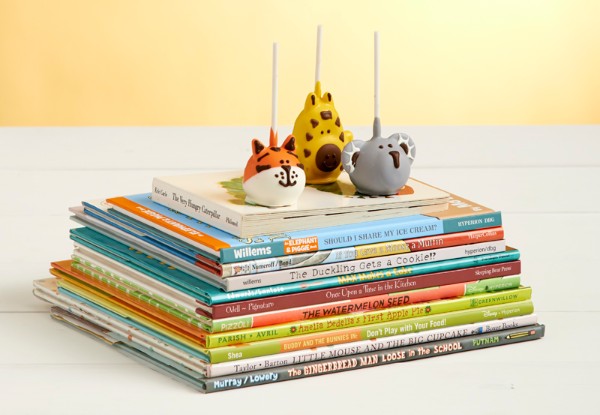 Thank Your Library Lady
Some of our favorite childhood memories are of the school librarian reading aloud to us at story time. Which reminds us, National Library Workers Day is April 14, right around the corner. It's the perfect opportunity for you and your little ones to thank them with a sweet surprise.
Did We Miss One?
Did we leave out your fave food-inspired tale? Let us know in the comments.