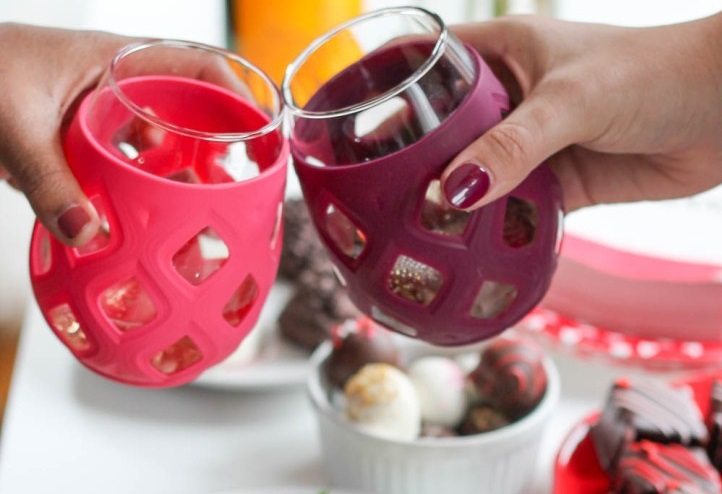 Celebrating Galentine's Day with Shari's Berries
Is Leslie Knope right? Could Galentine's Day be the best day of the year? It sure looked like the women of the Bloggerverse set out to prove her right this year!
In a 2010 Parks and Recreation episode, Amy Poehler's character created the occasion, held the day before Valentine's Day each year. She explained, "Every February 13th, my lady friends and I leave our husbands and our boyfriends at home, and we just come and kick it, breakfast-style. Ladies celebrating ladies."
We were thrilled to see Shari's Berries' Valentine's Day Gifts Collection featured in these female festivities across the country. Bloggers sweetened their Galentine's gatherings with our wide selection of chocolate-dipped delights, from strawberries to pretzel sticks, caramels to truffles. Read on to see how they styled their parties with Shari's Berries in the mix!
Dani Marie Blog
Dani of Dani Marie Blog put together a stylish spread of sweet treats with some of our chocolate covered strawberries front & center. "It was so fun to gather together as girlfriends, have some yummy treats, and just chit chat without too much stress and planning going into a party," she wrote. "If you are wanting to throw a quick Galentine's get together, grab anything pink/red/white/black around your house, order some chocolates and strawberries, and girl, you've got yourself a party!!"
Read more about her creativity here.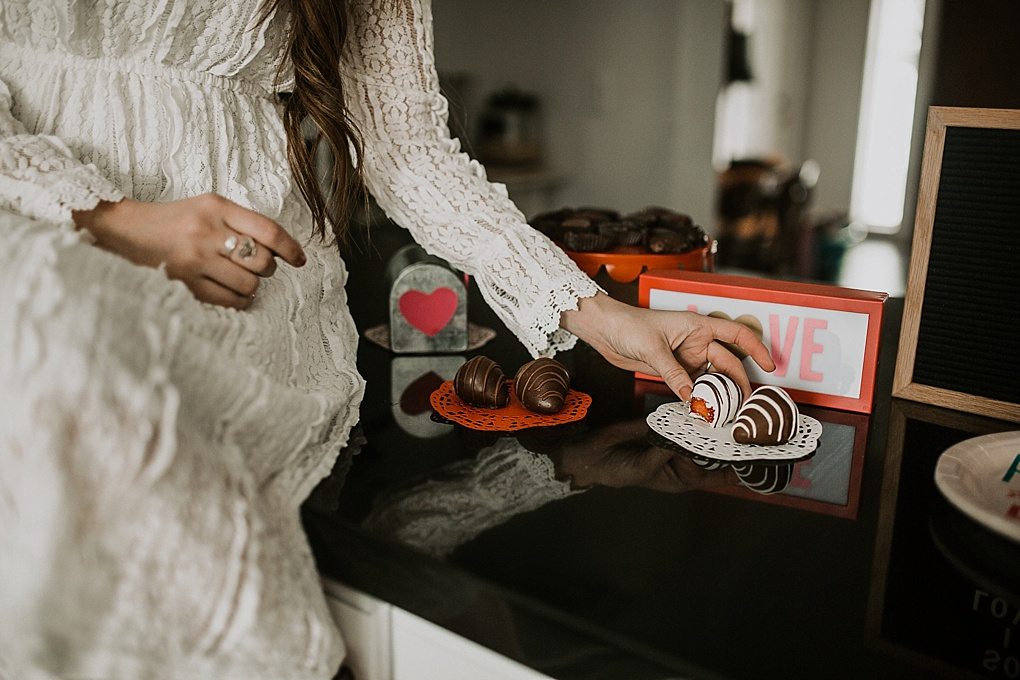 Little Black Blog
Katie of Little Black Blog got her girlfriends together for champagne, gossip and sweets, headlined by our Valentine's cake truffles. She wrote: "We had so much fun setting everything up that we didn't want to eat the pretty desserts! Spoiler alert: we definitely did end up eating the desserts." Of course you did, Katie!
Read more about Katie's fun ideas here.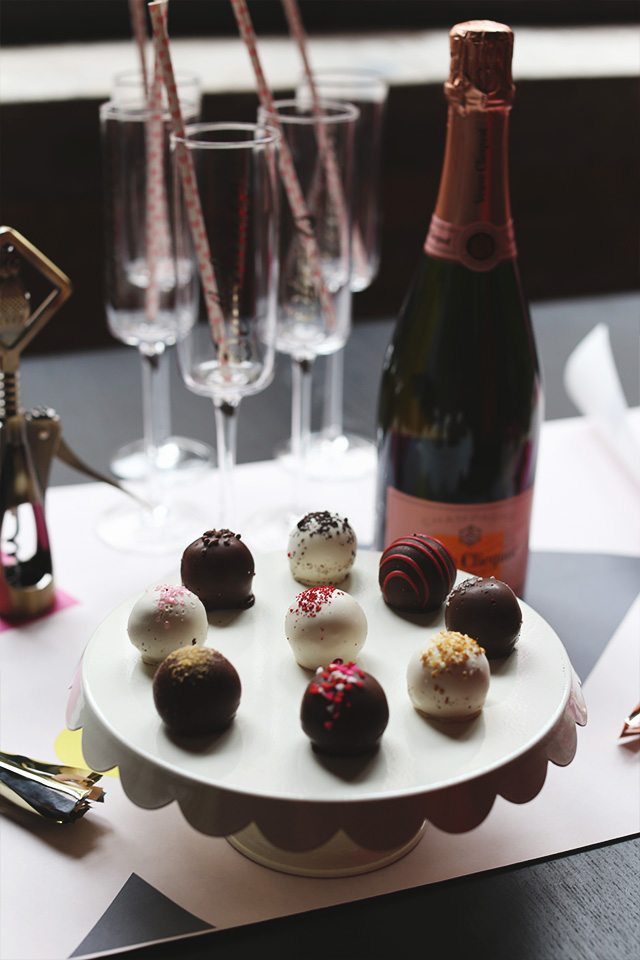 Smile Sandwich
Jordan from Smile Sandwich claims she isn't a fan of Valentine's, but finds a way to make the best of it: "I realize this is mostly because I'm always single on the Hallmark holiday, leaving me to eat chocolate and feel sorry for my lonely self … Just kidding! Instead, I celebrate Galentine's Day each year with my true loves." Jordan published some creative Valentine's dinner recipes to go along with our champagne strawberries.
Read about her ideas for a ladies' soiree here.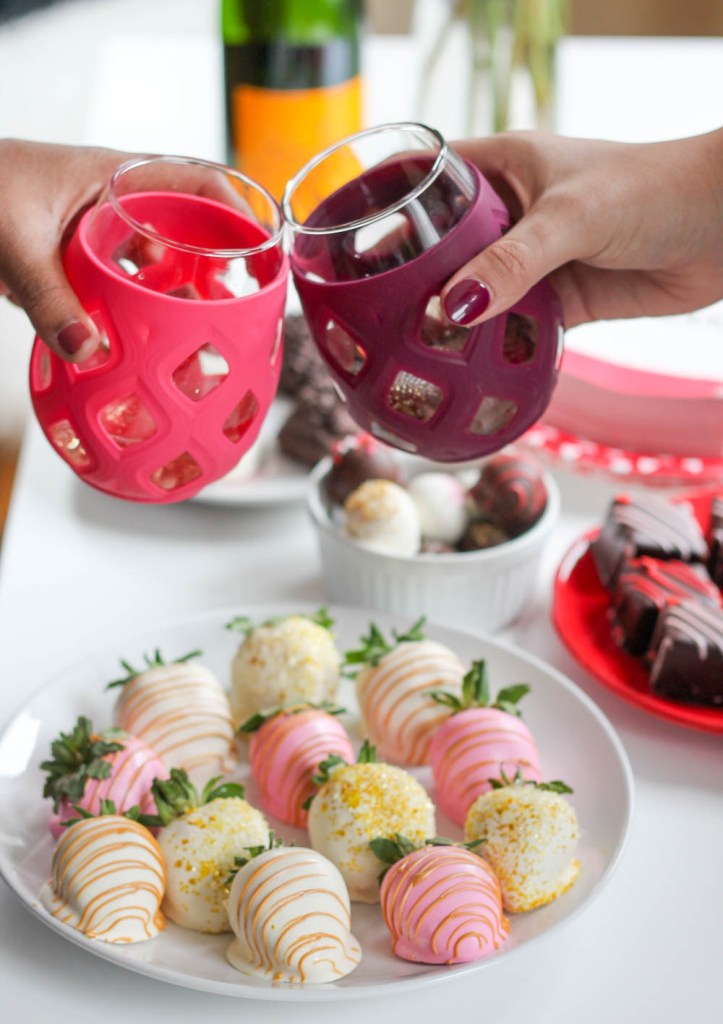 Live Life in Style
Shasie of Live Life in Style went all out on an elaborate party for 12 of her closest blogger buddies at a stylish Houston hotel. Her thoughtful touches included arts & crafts fun, bra fittings, a stylist station and, of course, our chocolate dipped strawberries.
Get the scoop on her blogger bash here.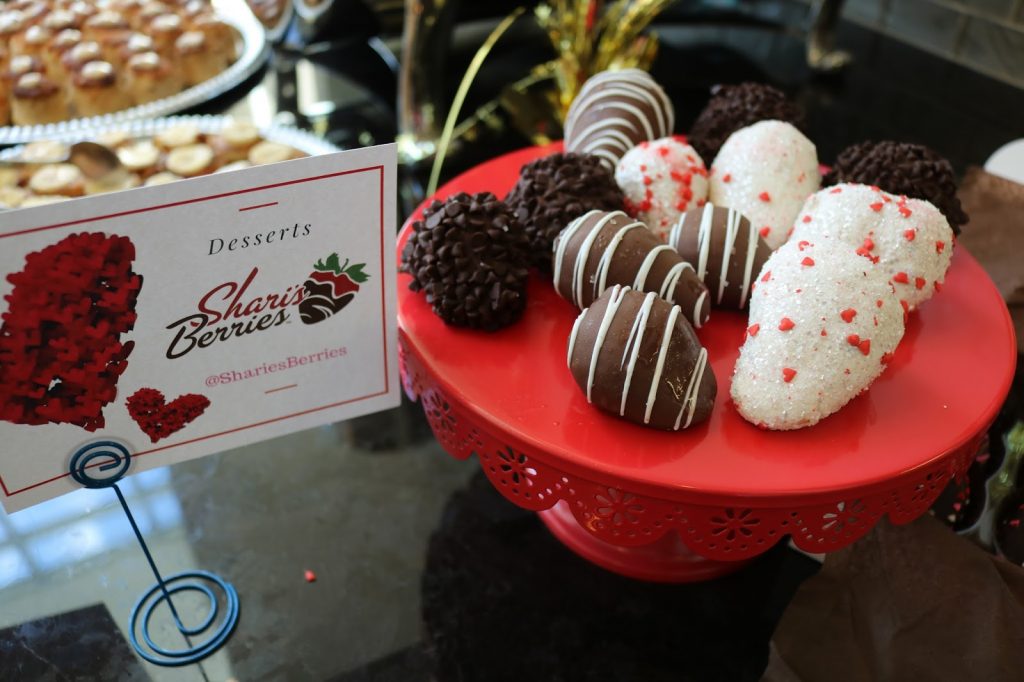 Tanya Foster
Tanya of Tanya Foster paired our Valentines caramel pretzel sampler with champagne and roses for a sweet spread. And she couldn't help reminding us, "We all know that girls really dress for girls (sorry guys)."
Tanya dispenses more Galentine's wisdom here.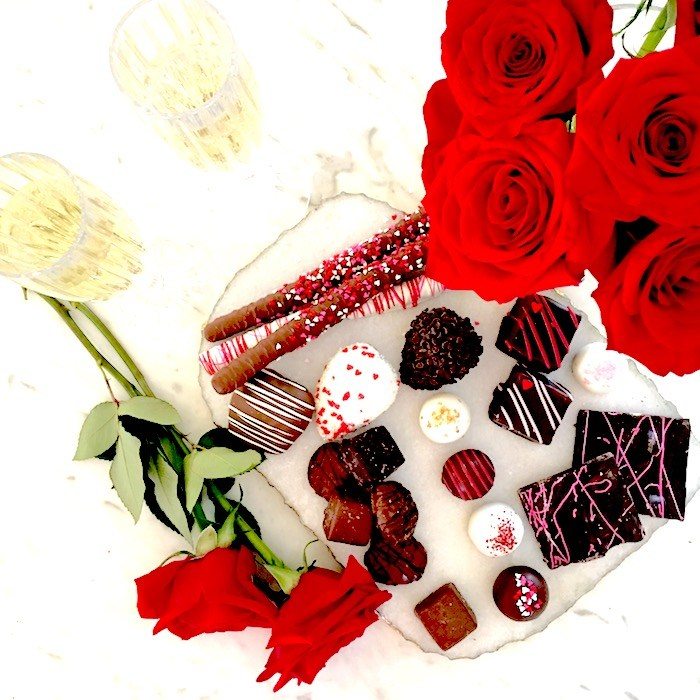 Mamarazzi Knows Best
Suzette of Mamarazzi Knows Best gathered four of her best gal pals to catch up over champagne and pomegranate cocktails and our chocolate-dipped strawberries. "Good friends are like stars," she reminded us. "You don't always see them, but you know they're always there."
Suzette and her friends made a whole afternoon of it, read all about it here.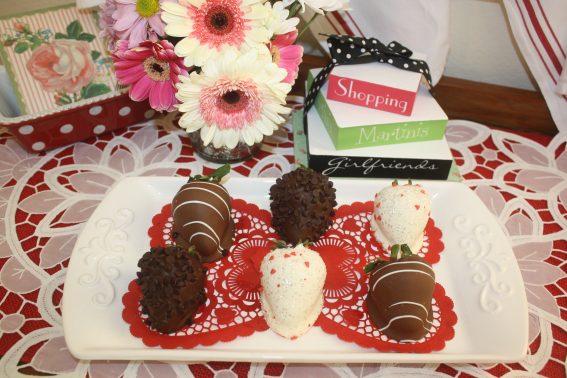 As popular as Galentine's Day was this year, we could tell from the comments under these posts that it's still just catching on. We can't wait to see how even more bloggers put their creative touches on this growing tradition next year. And of course, we look forward to seeing Shari's Berries Valentine's Day Gifts Collection right in the heart of things once again!