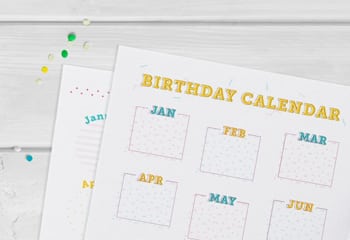 Birthday Calendar Templates to Remember Special Days
No matter your age, birthdays are always cause for celebration. As you get older and make more friends, it can be difficult to keep track of all the different birthdays in your calendar. Using these printable birthday calendars we've created, you can easily keep tabs on birthdays throughout the year.
Unlike a regular calendar, these birthday calendars can be reused for years to come, so you never have to worry about whether you forgot to write down someone's special day. With three different styles of birthday calendars, you can find the printable that best suits you. Whether you prefer to see the entire year's worth of birthdays, or want to take it month-by-month, there is a birthday calendar for you!
Single-Page Perpetual Birthday Calendar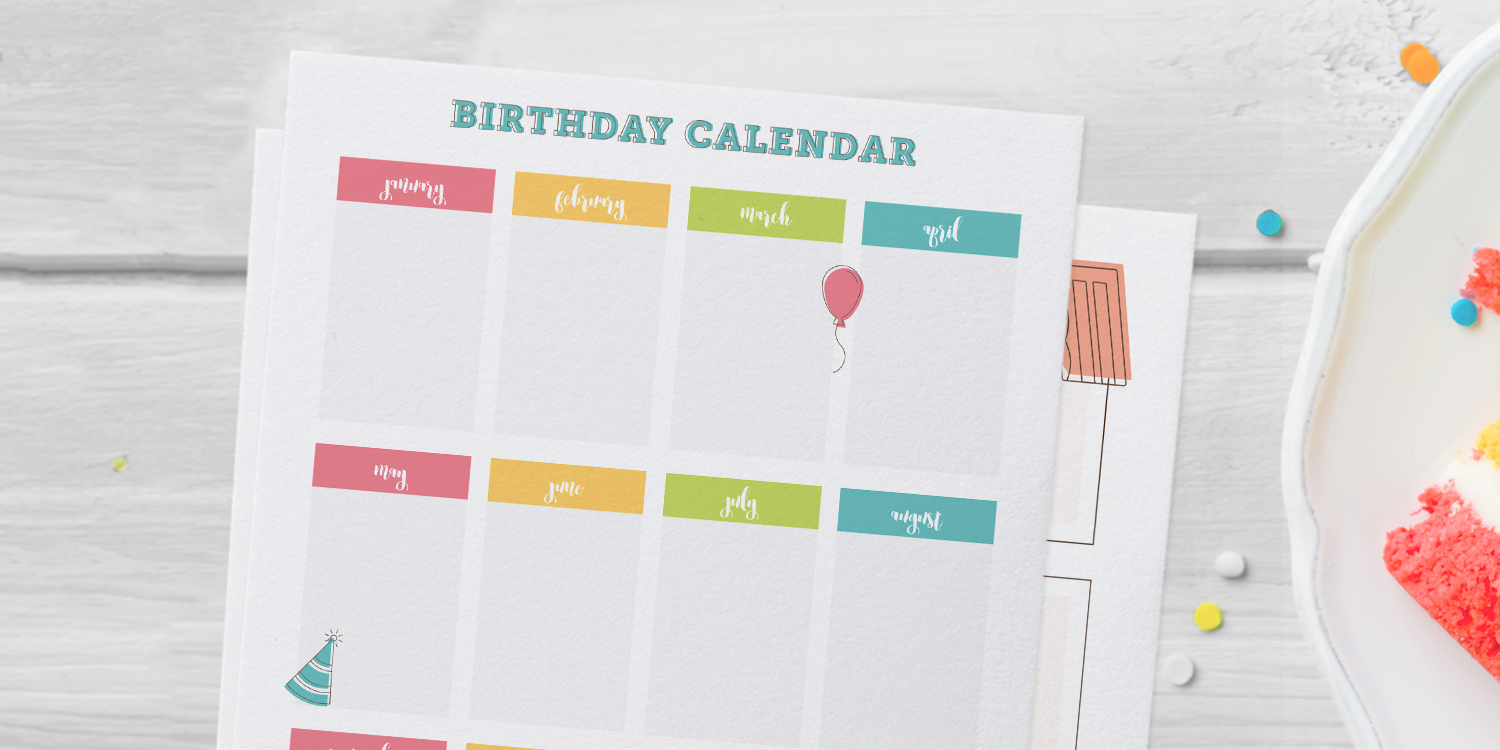 The single-page birthday calendar lists all of the months of the year on one page so you can quickly glance at it and see the year. It's great for those who want to plan a few months ahead or like to see their year at a glance. Plus, if you know a friend's birthday is early in the month, it ensures you know to plan ahead the month prior so you don't forget to do something special for them.
This printable works well on a fridge or a bulletin board where you'll see it often. All you need to do is print it out, fill in the names, and then hang it somewhere you won't forget. To avoid wear and tear over the years, laminate it and then write birthdays in permanent marker.
Four-Page Perpetual Birthday Calendar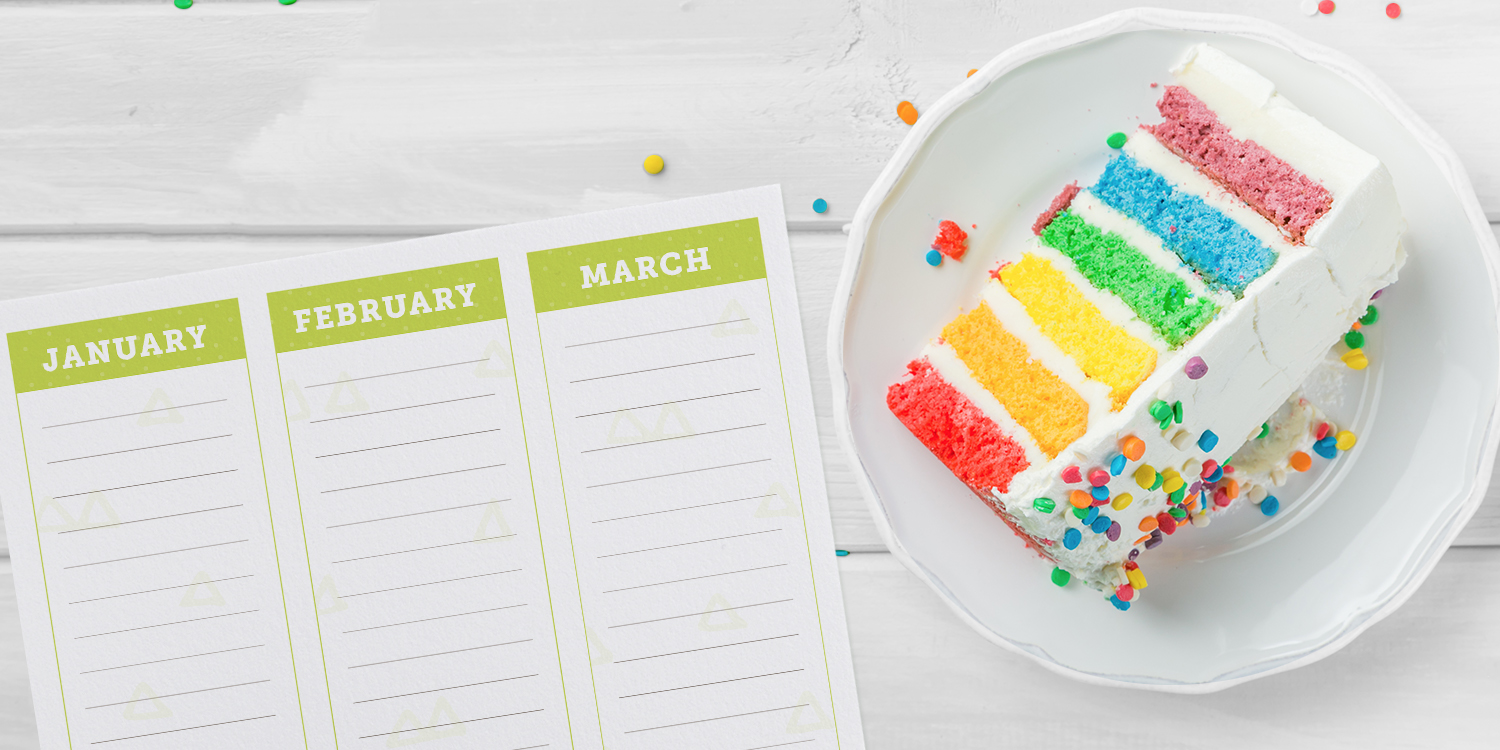 If you want a calendar that changes with the season then this four-page calendar is perfect for you. Each season has its own page, with three months per page as it relates to the different time of year. This is perfect for when you have certain times of the year with a lot of birthdays, so it won't crowd your calendar. It also helps you find seasonally inspired gifts for friends.
Twelve-Page Perpetual Birthday Calendar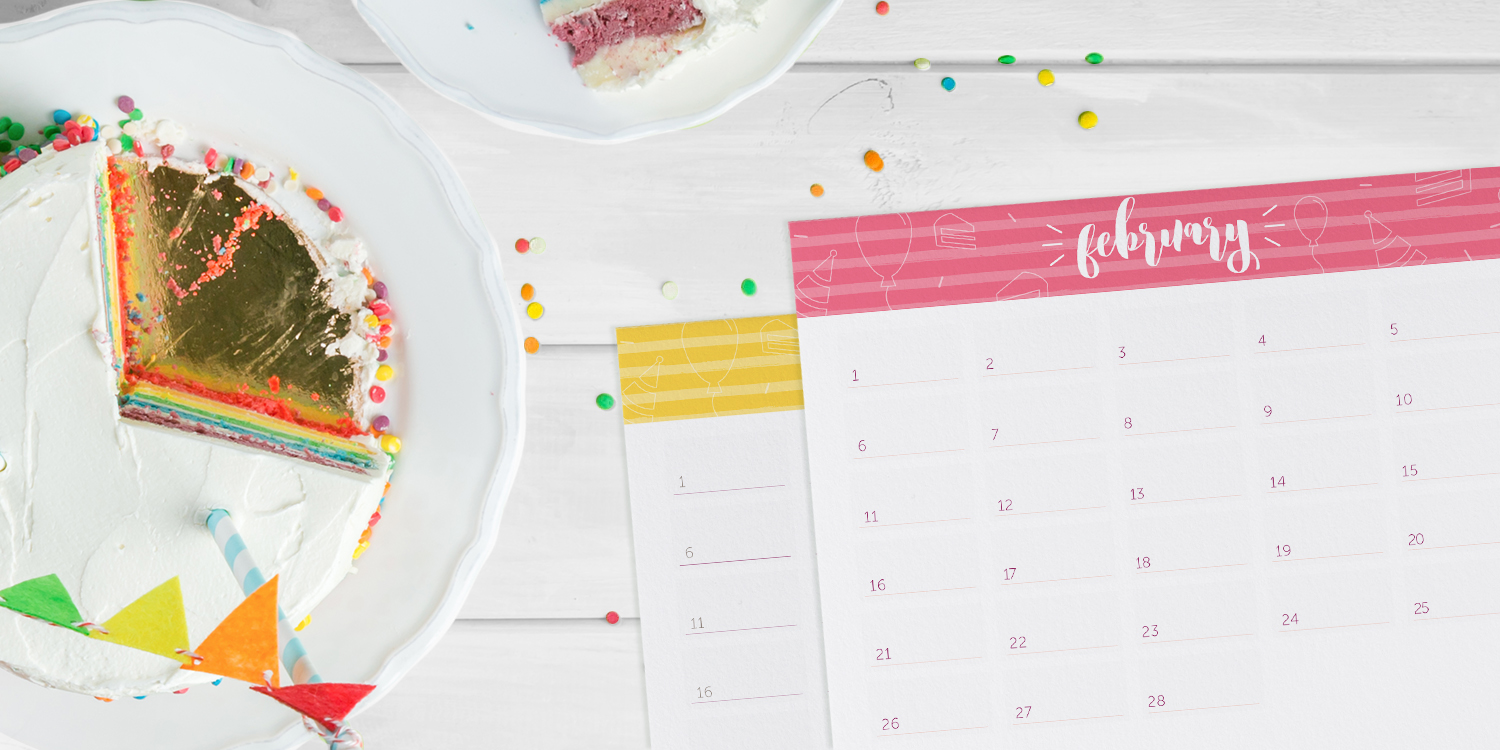 Whether you have tons of birthdays to keep track of, or just want to organize your calendar more traditionally, the 12-page birthday calendar is the perfect option for you. With this calendar, you'll have plenty of room to write as many birthdays as needed. It also will look great next to your monthly calendar, so you can easily line up your monthly plans and celebrations.
To assemble the monthly perpetual birthday calendar, you can laminate it, punch a hole through the pages, and then bind the pages together with a binder clip or ribbon. Or you can leave the separate pages loose so you can pin them above your desk.
With so many birthdays to keep track of, it's never too early to start planning what presents you'll give! You can never go wrong with ordering a birthday cake to show how much you care. And thanks to your birthday calendar, you'll never have to worry about forgetting the cake again.