Recipe: Birthday Cake Martini
One of my favorite details is a signature cocktail recipe. It's a great opportunity to bring in something unique to suit the occasion as well as a fun way for guests to try something new. Tie the cocktail into a personal experience (e.g., a drink you had while traveling, a concoction that matches the personality of the guest of honor) and it becomes even more special.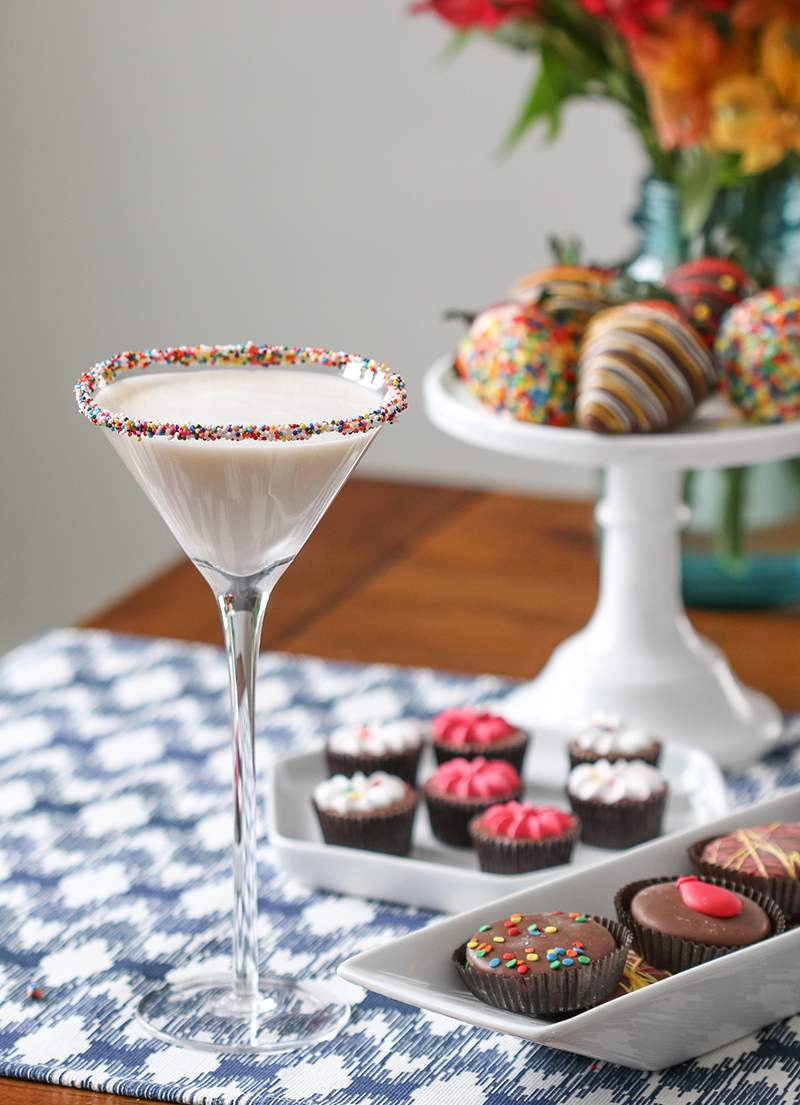 Today I thought we'd focus on a birthday celebration. Someone in your family or circle of friends is likely to have a birthday any day now, so it never hurts to have a few party ideas in your back pocket.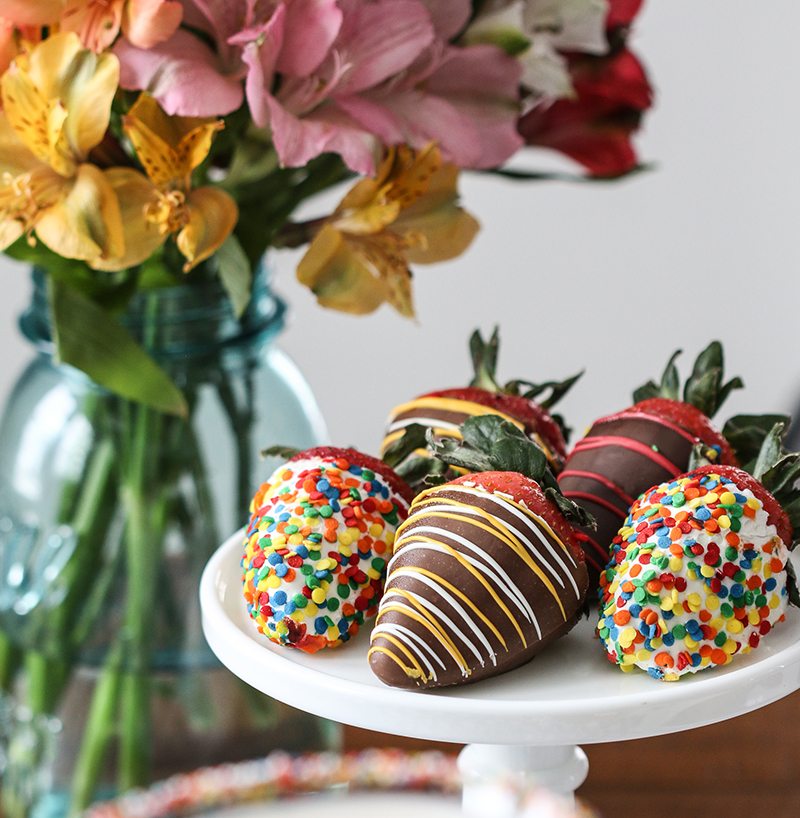 The theme for this particular celebration is confetti and sprinkles. My inspiration: these luscious strawberries, chocolate-covered Oreo® cookies and cupcake truffles.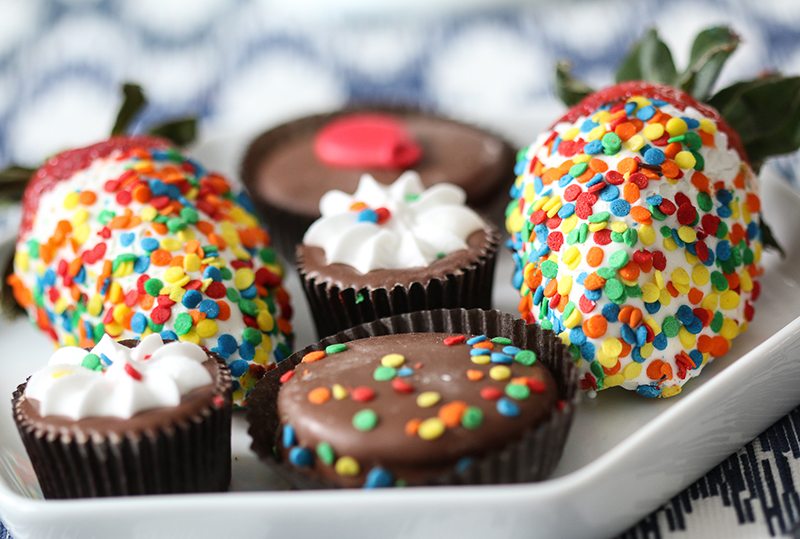 I thought it would be fun to come up with a festive cocktail that would fit my theme, but also work for any birthday celebration.
Thus, the Birthday Cake Martini was born.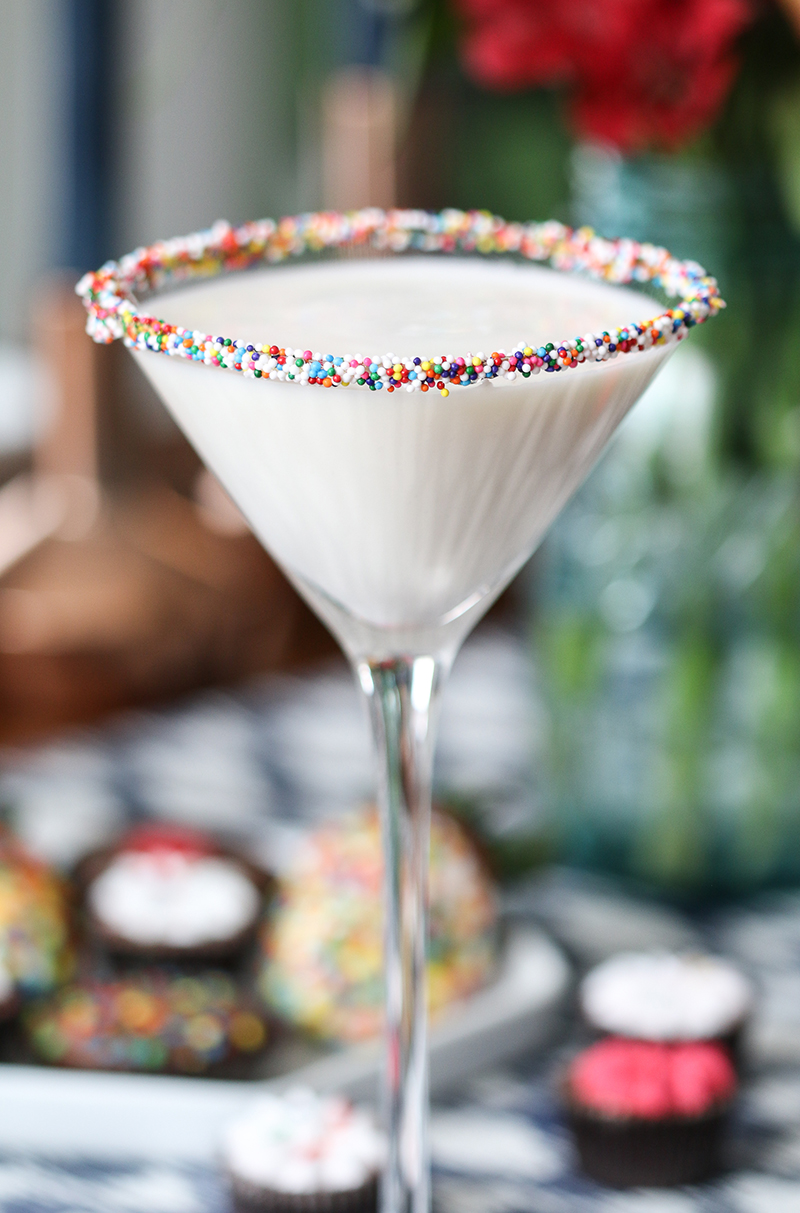 Rimmed with sprinkles, this creamy concoction is basically a cake in a drink. The flavors meld together perfectly. After just one sip, there's no doubt a celebration is happening.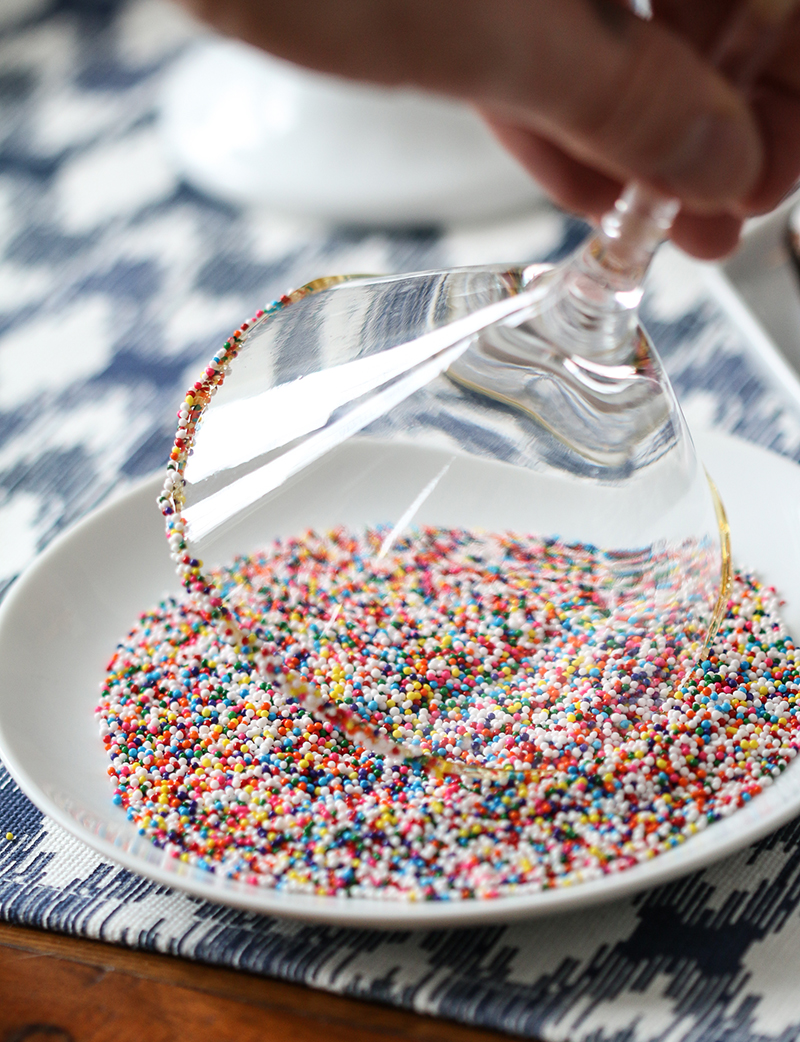 While the flavors of this martini alone are sweet and delicious, the sprinkles on the rim add color, fun, and that special detail I was talking about earlier. To make sure your sprinkles hold on tight to the glass, rim it in honey. The honey also provides another layer of sweetness.
Let's shake one up!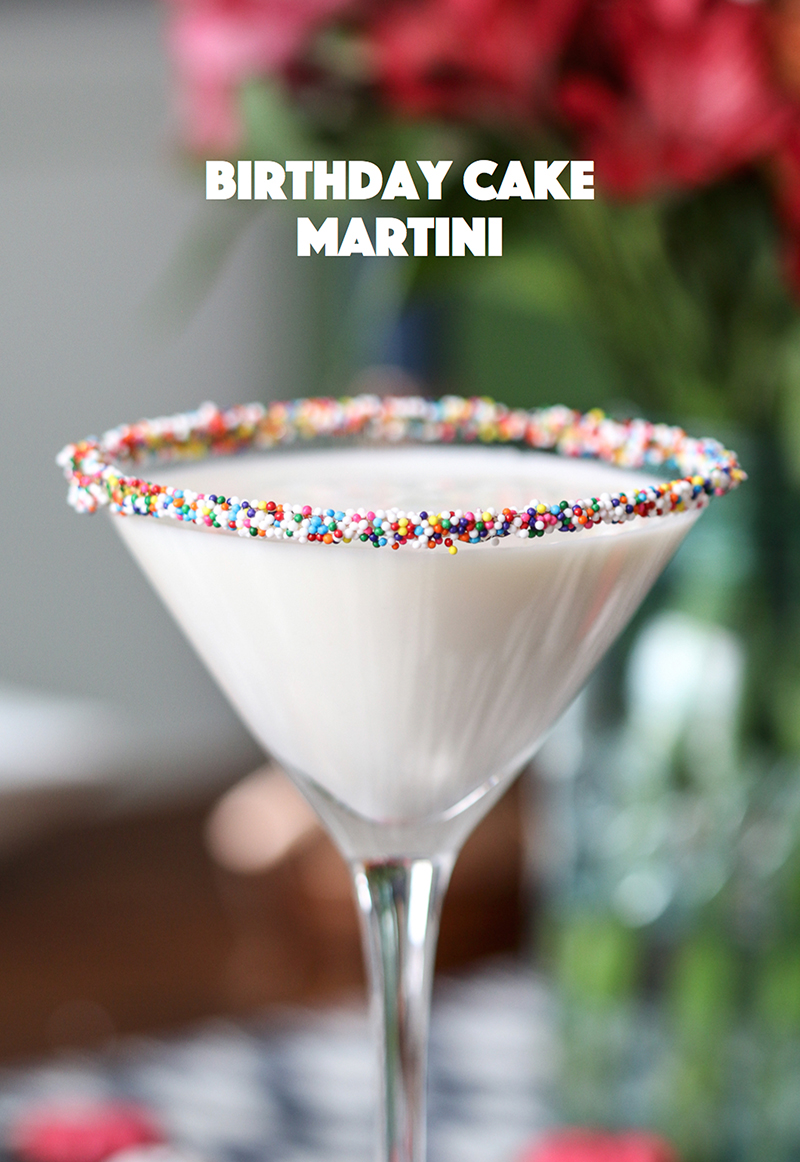 Birthday Cake Martini
Ingredients:
2 ounces whipped vodka
1.5 ounces amaretto
1 ounce white chocolate liqueur
2 ounces half and half
Honey and sprinkles for garnish
Directions:
Begin with two shallow dishes or plates. To one, add a teaspoon of honey. To the other, add the sprinkles. Rim the edge of the martini glass first in the honey and then in the sprinkles. Set aside.
In a cocktail shaker filled with ice, combine the vodka, amaretto, white chocolate liqueur and half and half. Shake vigorously. Strain into your prepared martini glass.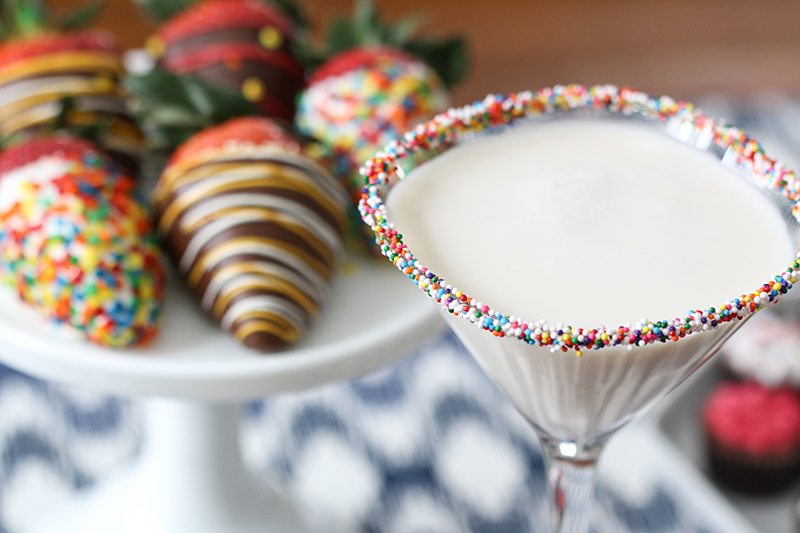 I hope you enjoyed this recipe and my tips for a memorable celebration. And if it happens to be your birthday, consider this martini yours. Cheers!
Michael Wurm, Jr. is a designer and lifestyle blogger. On his blog, Inspired by Charm, Michael shares his love and tips for a decorated life. Whether it's ideas for easy decorating, a delicious recipe, or a unique DIY project, his goal is to provide the tools and inspiration for everyone to live a happy, colorful life.