Top 9 Valentine's Day Gifts for Him
Valentine's Day is just around the corner, and gifting season is in full force. But, just because you're usually on the receiving end of the gifts, doesn't mean you can't find Valentine's Day gifts for him too. If you are a part of a couple and your significant other is a man, there are so many amazing options for different Valentine's Day gifts for him. Our Valentine's Day collection includes chocolate covered strawberries, fruit bouquets, flowers, and more – all of which can be appropriate for your man this Valentine's Day. So, to get the ideas flowing, here are 15 of our top Valentine's Day gifts for him.
Personalized Keepsakes
The Valentine's Day gifts for him collection by personalizationmall has everything your man could want on this special day. Check out the top 3 personalized gifts for him:
I Choose You Personalized Wooden Postcards – Show him you love him by writing a special message on this wooden postcard that can sit on a tabletop or desk for all to admire this season.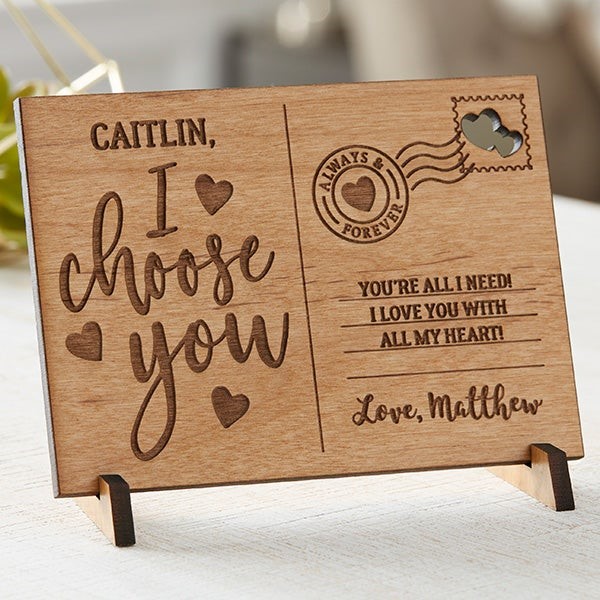 I Love Us Personalized Photo Keychain – Let him carry around a reminder of your love all the time, with this personalized photo keychain. The romantic message "I love us" is perfect for this special day!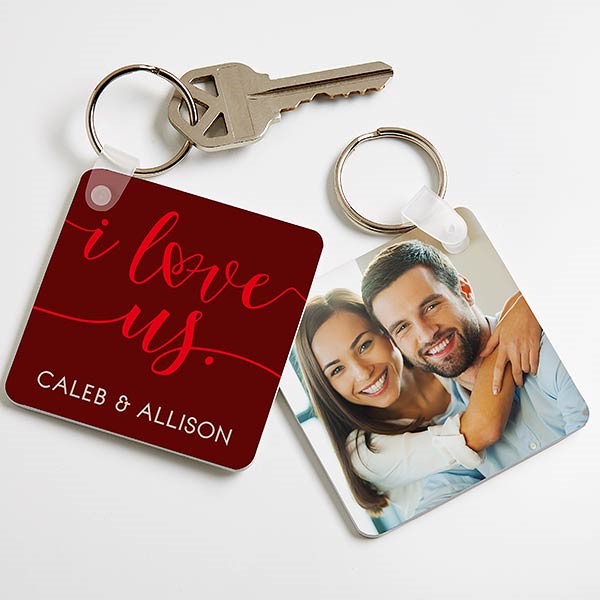 Choose Your Icon Personalized Valentine's Day Whiskey Glass – You know him best, and after a long day at work, he's going to want to sit back and relax with a drink in this personalized whiskey glass. It's printed with your choice of icon and icon color and you can enter up to 3 lines of text, choose color and font style.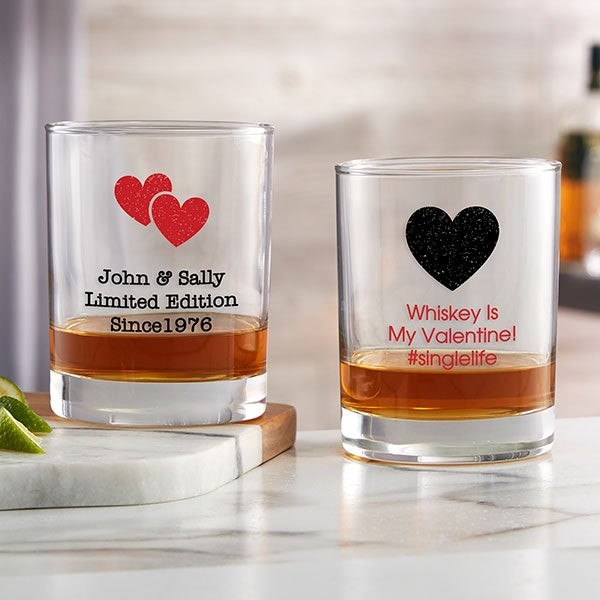 Berry Sweet Gifts
The Shari's Berries' Valentine's Day gifts collection has beautiful fruit arrangements and chocolate dipped strawberries that he'll love to receive and love to eat this Valentine's Day. Below are our top 3 choices for Berry Sweet Gifts for Him:
Gourmet Dipped Fancy Strawberries – These gourmet dipped berries are a fancy treat for Valentine's Day. The fresh strawberries are hand-dipped in rich, chocolatey confections and decorated with other treats including toffee and chocolate chips. Yum!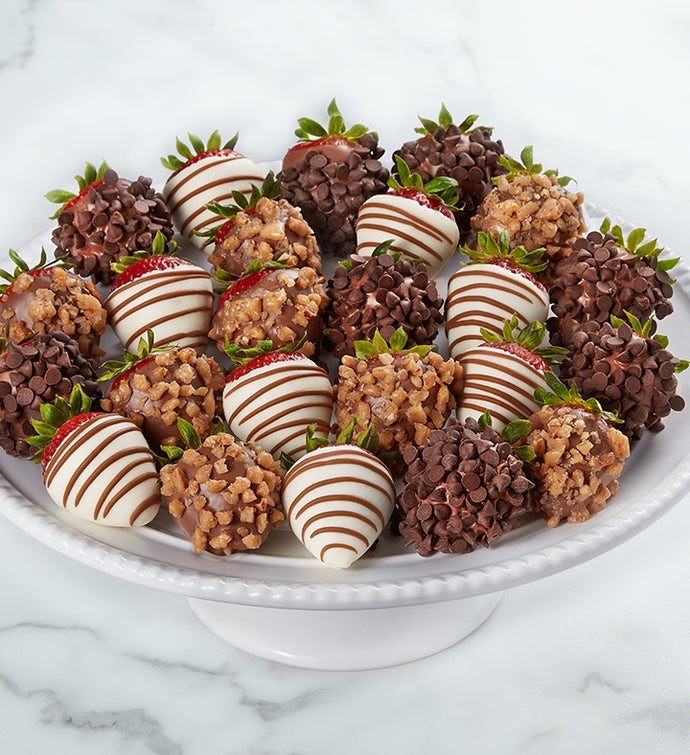 Sweet Love Story™ – This fun fruit arrangement includes pineapple slices carved to spell out "L-O-V-E"; mini heart-shaped pineapples; dipped and plain strawberries; honeydew, cantaloupe & orange wedges. And, choose to add-on a balloon or sprinkled heart for an extra-special gift for him!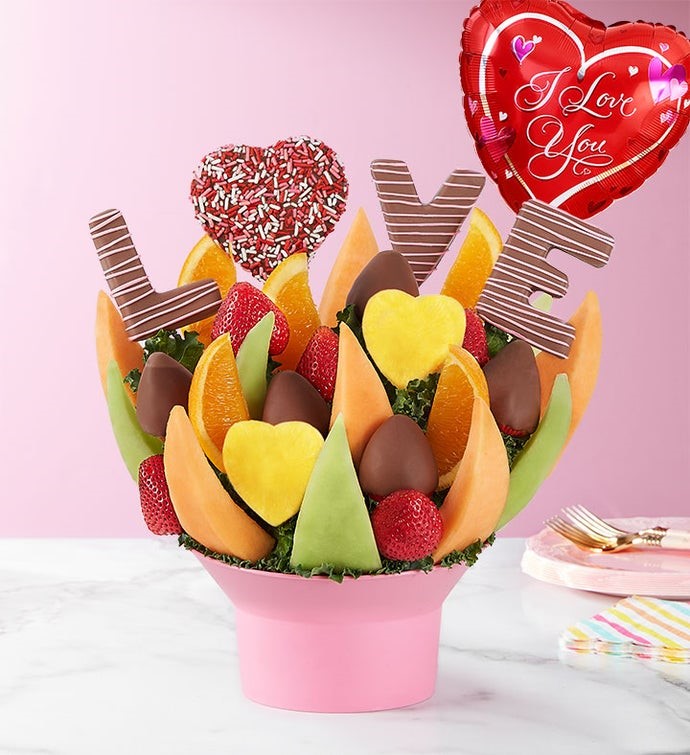 Valentine's Multi-Day Gifting – We know this section is for Berries, but what's better than getting a bunch of gifts this Valentine's day? Choose from our four or five days of gifts, including berries and roses, among other keepsakes.
Flowers for him
Why is it that the men are always buying the flowers? This Valentine's Day, check out the 1-800-Flowers Valentines Flowers for him. Here are our top 3 picks: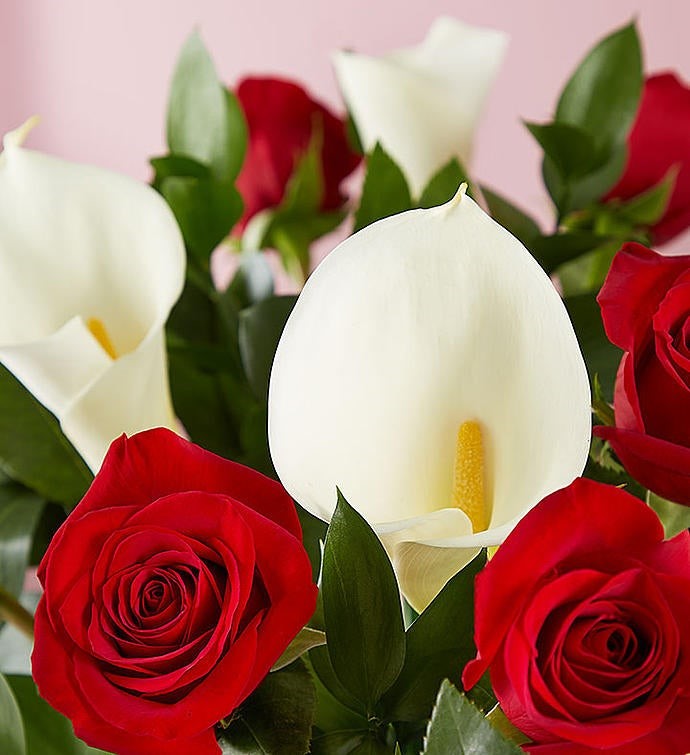 Red Rose & Calla Lily Bouquet for Valentine's Day – Who doesn't love roses on Valentine's Day? And this bouquet mixes in white Calla lilies too, to let him know how much you care.
Keepsake Red Rose Heart Wreath – When you're shopping for a man, you want to make sure the flowers are beautiful and practical. This wreath makes a perfect decoration and welcome to his home!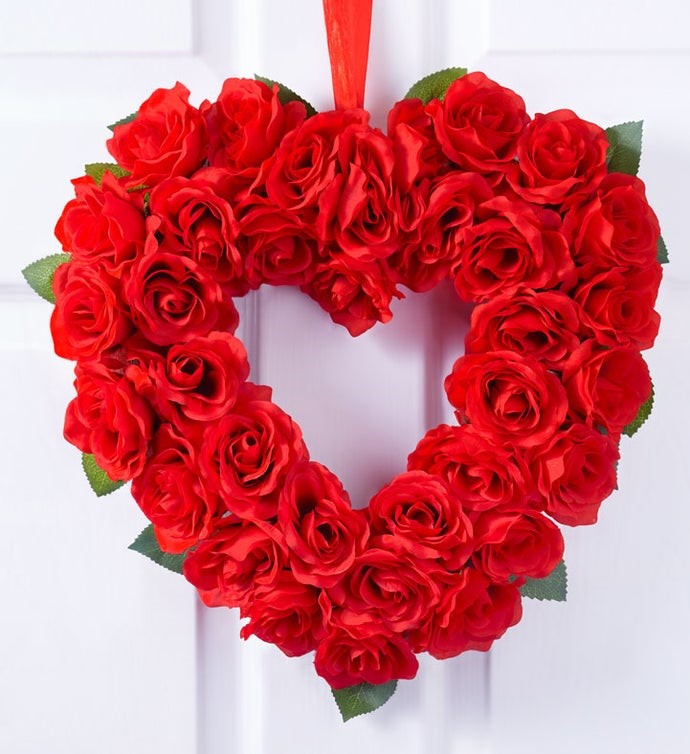 Conversation Roses – These roses let you say it all without saying a word. This bouquet of roses has half imprinted in white with "I Love You," half imprinted with double heart design.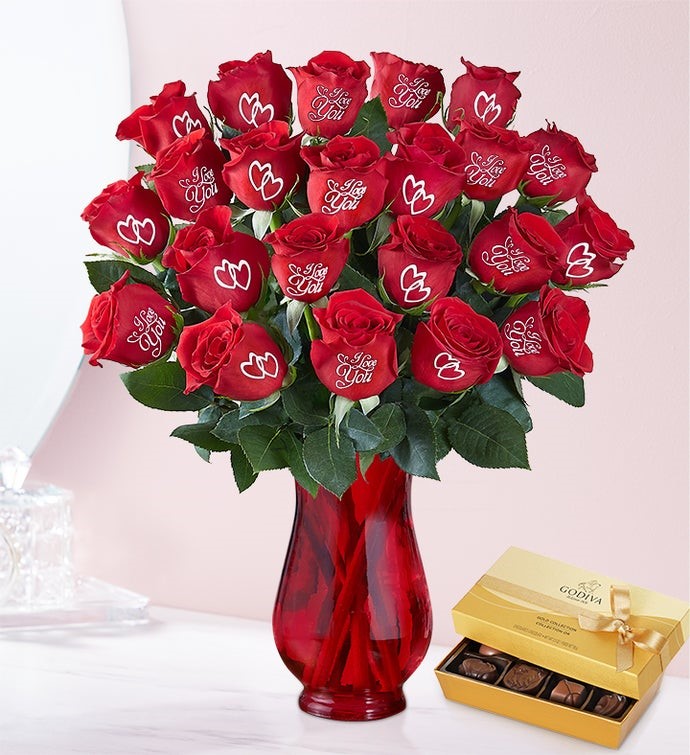 With Valentine's Day fast approaching, it's time to start looking for the perfect Valentine's Day gifts for him. From candy, to fruit, flowers, and keepsakes, our gifting experts at Shari's Berries came up with a list of the top Valentine's Day gifts for him ideas for Valentine's Day 2021.