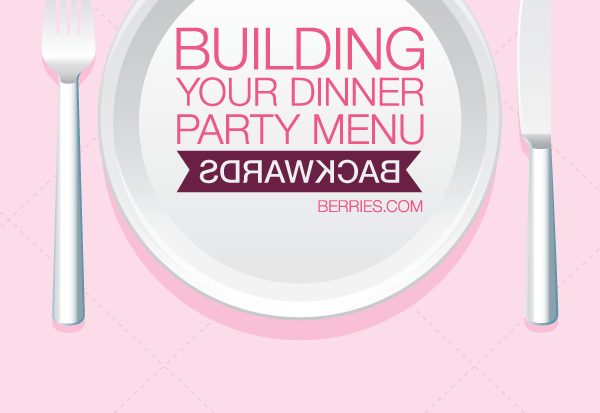 Building Your Dinner Party Menu Backwards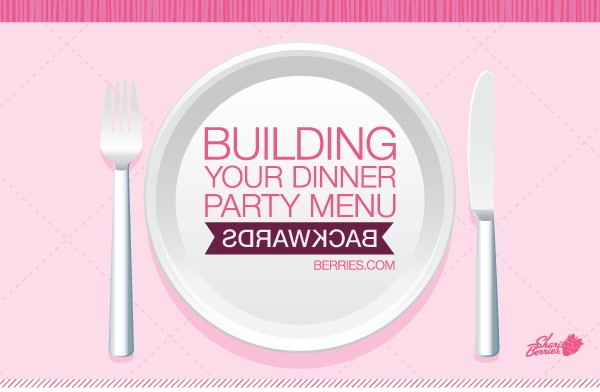 For some, "eat dessert first" is a rule to live by. While you might not actually eat it first, if you have a favorite dessert you might design a dinner party menu to perfectly complement it. Here are some recipes to help you get started.
Classic Cheesecake

Sweet and savory is a fabulous combination. If you serve a meal that features a little onion, a little lemon and some other savory spice combinations, there's no better way to top it off than with a classic cheesecake. We suggest a shaved asparagus salad with lemon to get things started, a hanger steak with onions as the main course and a side of honey-baked carrots and parsnips.
Fruit Pie

Though for some of us dessert means chocolate, that's not the case for everyone. If you're preparing a dinner party for a crowd that's not into a super-sweet, chocolaty dessert, a fruit pie is a great option. It can be adapted to any season based on what fruit or variety of fruits you choose. If you're ending the meal with something fruity, you can start with something that's got a little sweetness, like broccoli slaw with almonds and then add just a hint of creamy goodness with a delectable buttermilk fried chicken alongside some garlic smashed potatoes for the ultimate comfort-food combo.
Dipped Strawberries

If you're a dessert lover but don't have time for extensive preparation, or if you don't like to bake, a never-fail choice for dessert is dipped strawberries. It's easy, yet still elegant and classy—the perfect finale to a hearty meal that has a little flair. Since both the strawberries and the chocolate are sweet, choose courses that rely on some spice and substance. For example, a tomato & feta salad with garlic croutons will definitely leave your guests ready for more. Follow that with Mediterranean baked cod and wild rice pilaf.
Chocolate Cake or Cupcakes

Are you a traditionalist? What's more classic than chocolate cake? Fortunately, if you want a little something different, there are lots of variations on the standard chocolate cake or cupcakes recipes. Regardless of what you choose, you'll want something with a little warmth beforehand. Start with winter greens with fennel & orange, which will have just the right combination of fruity and spicy. Follow with herb & garlic roasted pork shoulder and a side of creamy polenta.
Ice Cream

Homemade ice cream is an indulgence that many people will never get to experience. Depending on how you make it, you can create custom flavors that your guests won't see in the supermarket freezer, or even at their favorite ice cream shop. It's a cool, refreshing dessert that pairs well with a lighter supper. Consider cucumber & red onion salad, which will leave their mouths tingling (from those red onions, of course!), and lamb sliders with tomato chutney. Then add something with some extra kick, like spicy oven fries. There's nothing better after a spicy meal than cool, sweet ice cream.