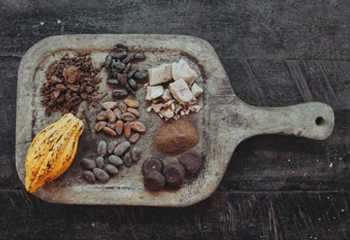 9 Chocolate Wonders of the World
Ghirardelli Square: San Francisco, California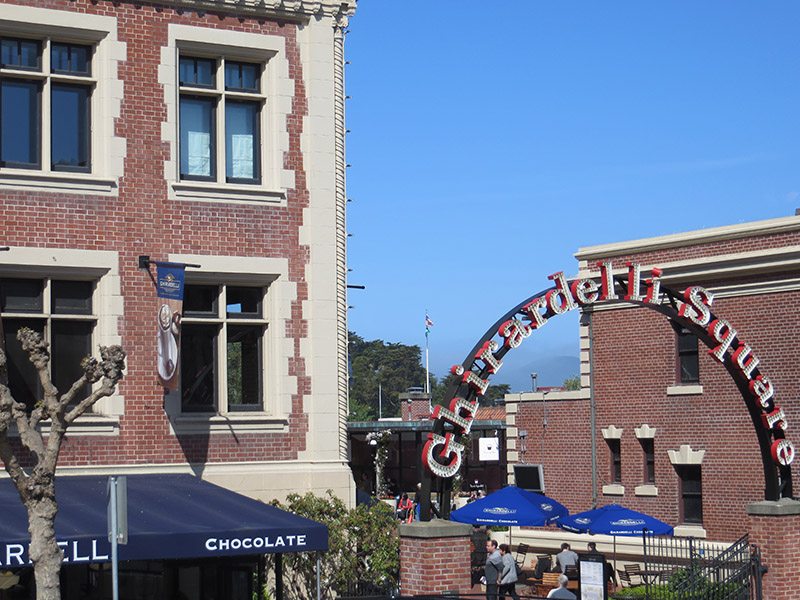 Photo by Martin Kalfatovic / CC BY
Ghirardelli Square is the home of the annual Ghirardelli Chocolate Festival. This two-day chocolate celebration takes place every September, and it's chocolate for a cause. The event benefits Project Open Hand, an organization that provides meals to people who are homebound because of critical illness, people with HIV/AIDS and senior citizens. So, while you're indulging at the chocolate and wine pavilion, participating in the ice cream-eating contest, learning in "Chocolate School", watching chef demonstrations or bidding on items in the silent auction, you'll know that you're not just having fun, you're also helping people in need.
Eurochocolate Festival: Perugia, Italy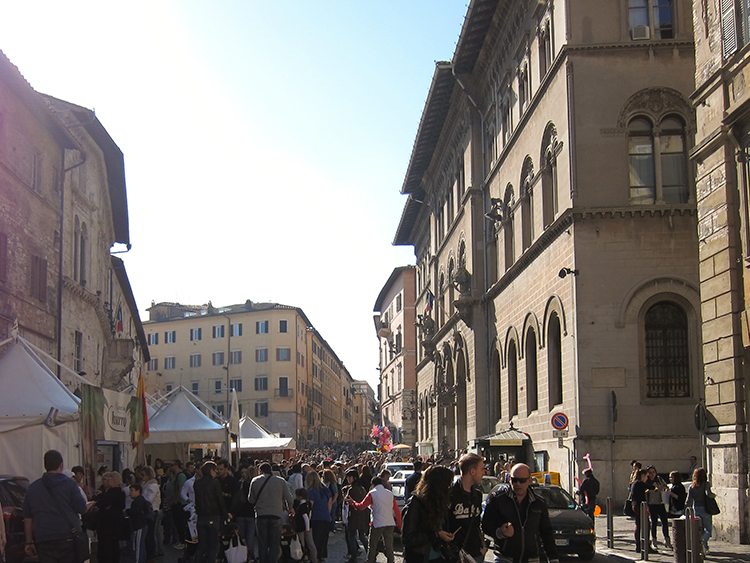 Photo by Jen Spenningsby / CC BY
Heading to Europe? You'll find lots of places to indulge your chocolate cravings. The Eurochocolate Festival and Casa Del Cioccolato in Perugia, Italy, are overflowing with chocolaty goodness. The festival features tastings of some of the finest Italian and international brands of chocolate: Nestle Perugina, Lindt, Praline Caffarel, Pernigotti, Domori, Eraclea and Ciobar, among others. Want to know how it all works? Casa Del Ciccolato is an historical museum that includes a factory tour that shows visitors how chocolate is made.
Chocolate Tour: Brussels, Belgium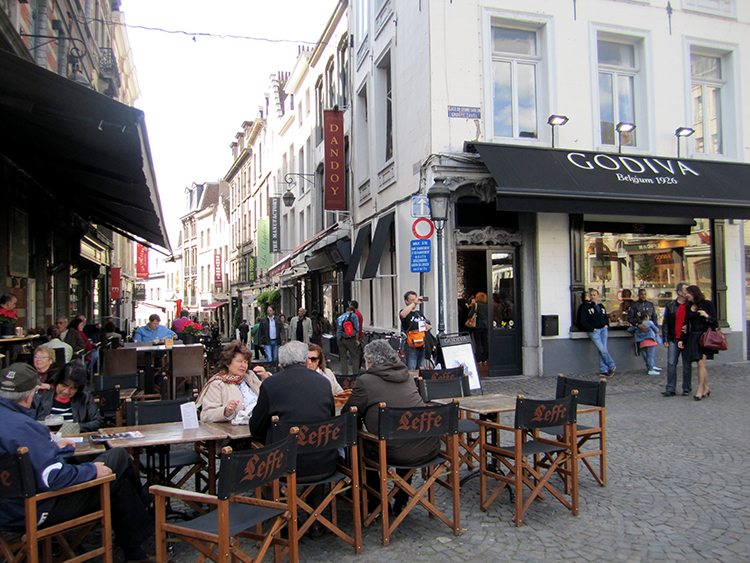 Photo by La Citta Vitta / CC BY
If you're interested in chocolate tours, Brussels, Belgium, is the place. Belgium is famous for its fine chocolate, and as they say, "Belgian chocolate has been the food of champions, a lure for lovers, the indulgence of the rich and later, the favorite of the masses." Belgium produces over 172,000 tons of chocolate per year and is home to more than 2,000 chocolate shops–even though the whole country is about the size of Maryland. Take a chocolate tour to see the hub of all things chocolate and you'll never see chocolate the same way again.
Museum of Cocoa and Chocolate: Brussels, Belgium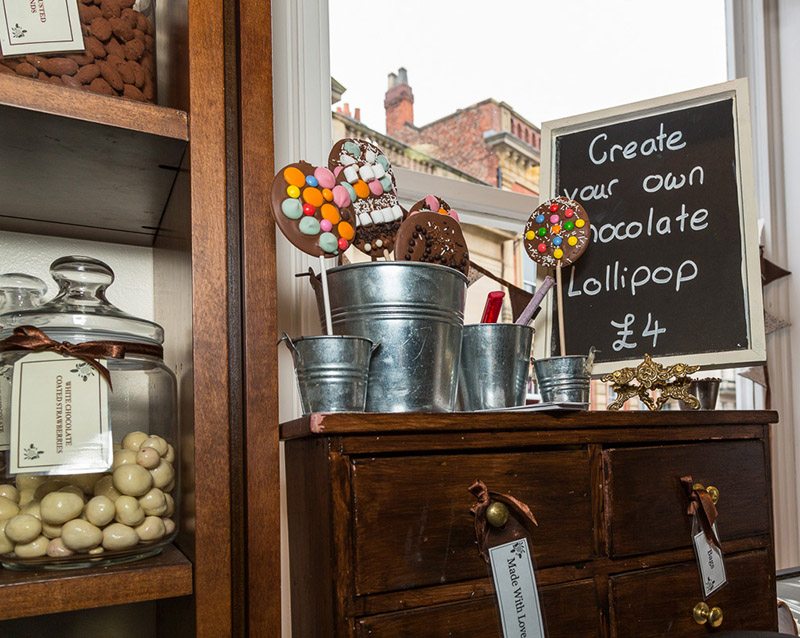 Of course, if you're in Brussels, don't miss the Museum of Cocoa and Chocolate. This attraction walks you through the complete history of chocolate. It was discovered by the Aztecs, developed on African cocoa bean plantations and then made its way all over the world. This museum is three floors of a Belgian walk-up that was restored in 1943. On your tour you'll see a master chocolatier in a first floor workshop demonstrate the making of Belgian pralines, and get a free sample. If that doesn't satisfy your chocolate cravings, stop by the gift shop and create your own chocolate lollipop.
Chocolate Museum: Cologne, Germany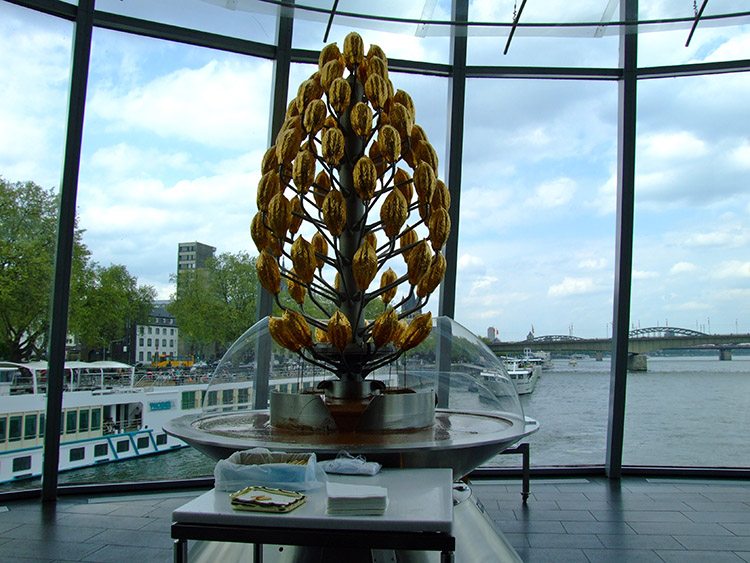 Photo by The Voice of Objective Truth / CC BY
If you're a museum buff, this Chocolate Museum in Cologne, Germany, is a must. This kid-friendly museum also showcases the history of chocolate around the world. Unlike the Belgium museum, this one is futuristically styled and it sits on the bank of the Rhine River. The museum grows cocoa trees in its greenhouse and shows guests how the cocoa bean is processed to ultimately become a chocolate bar. For some visitors, the highlight of the museum is a 10-foot-high chocolate fountain where staff will offer you a waffle dipped in warm chocolate.
Chocolate Train: Montreux, Switzerland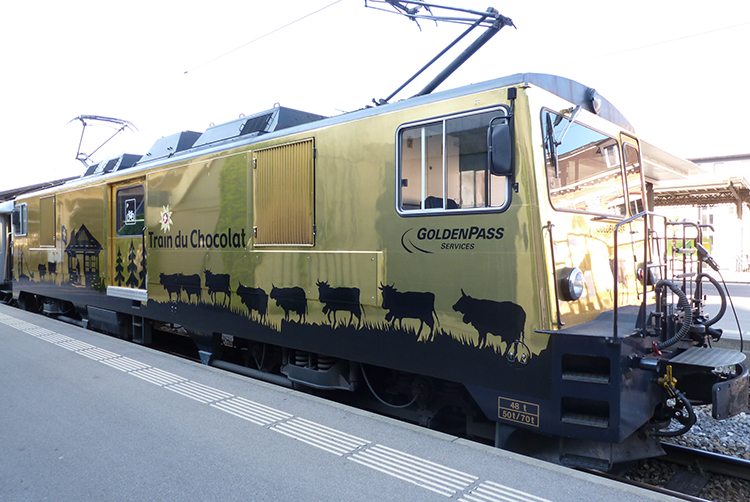 Photo by Paula Funnell / CC BY
Had enough travel by plane or boat? Try Switzerland's elegant Chocolate Train. This ride is a one-day, round-trip excursion beginning on the Swiss Riviera, heading to Gruyères and back. You'll visit the Gruyères Castle and cheese-making factory, along with the Cailler-Nestlé Chocolate Factory in Broc.
Harrods Chocolate Bar: London, England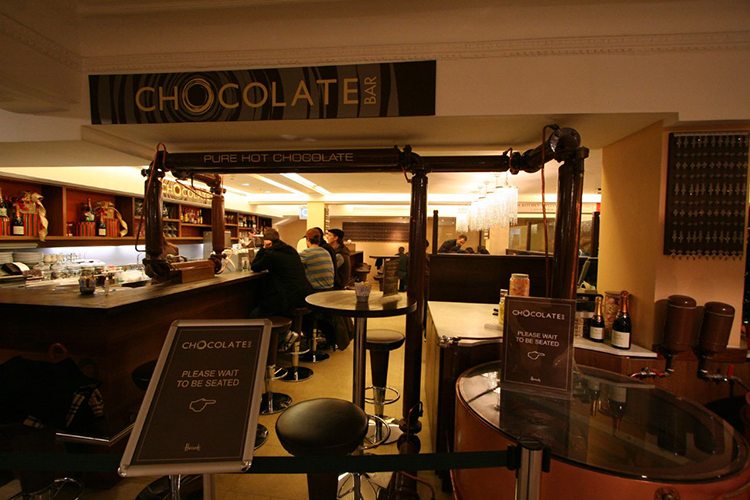 If you happen to be in London, you can't miss the famous Harrods department store. In addition to the best designer brands of clothes, shoes and housewares, Harrods Chocolate Bar and Food & Wine department will leave you wanting more. Harrods chocolate is some of the most sought-after in the world, so it's worth the trip from anywhere in England.
Salon Du Chocolat: Paris, France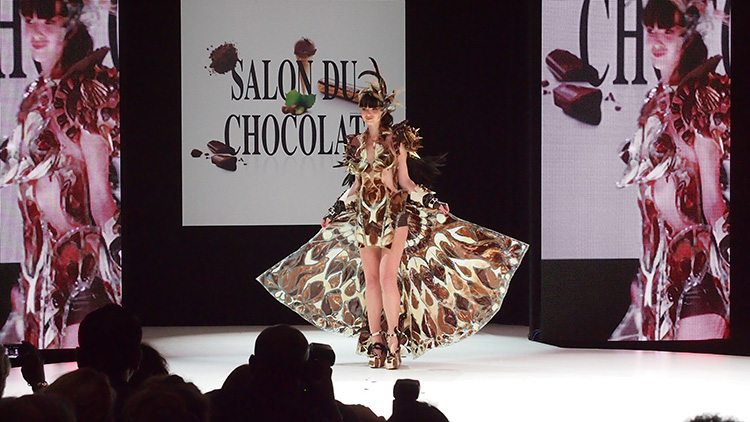 At Salon Du Chocolat in Paris, you can learn about the cocoa tree, cocoa-producing countries, the cocoa harvest and how it is manufactured. Salon also features plenty of events, like a chocolate fashion show and chocolate awards.
Worldwide: World Chocolate Masters Competition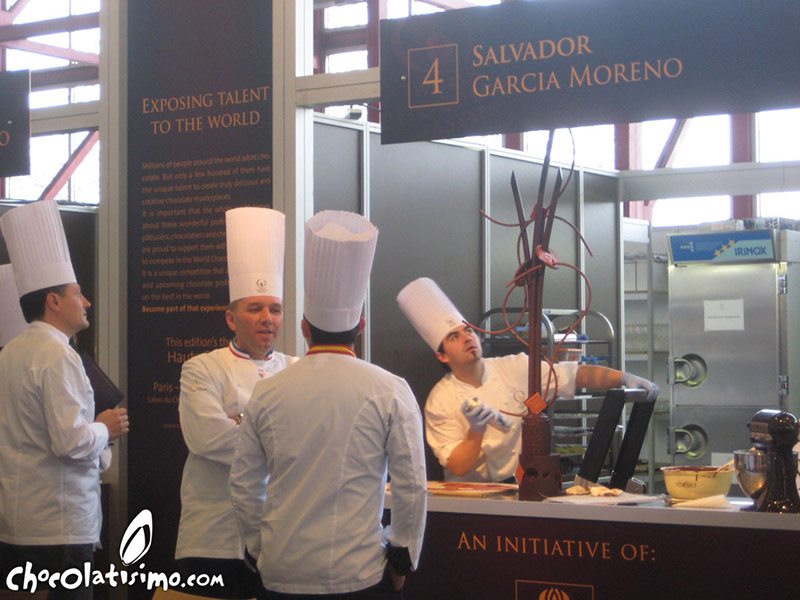 Photo by Esther Sánchez / CC BY
Whether or not you're back on U.S. soil, you can find a location where you can attend the World Chocolate Masters Competition. This event is about the "architecture of taste". Rather than creating buildings and landmarks, these experts are creating "iconic dishes". The participants prepare up to a year ahead of time for the competition, and it features the greatest talents in the world. Recipes are judged not just on the taste, but also on innovation and creativity. It might just inspire you to create your own chocolate masterpiece.
No Passport Required
Want to send your favorite chocolate lover on a world tour that doesn't require a passport (or a plane ticket)? Give them a tour of our most popular chocolate treats like dipped Oreo® cookies, brownie pops, salted caramels, chocolate cake truffles and chocolate chip-topped strawberries.