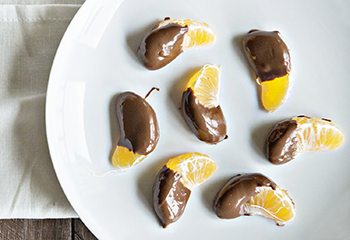 3 Chocolate Covered Anything Day Recipes
Obviously you can't go wrong with some dipped strawberries. But what other treats could be added to the Chocolate-Covered Anything Day fun? Today, I'm sharing a few of my favorite chocolate-covered anything items to inspire you to celebrate this fun holiday in your own way.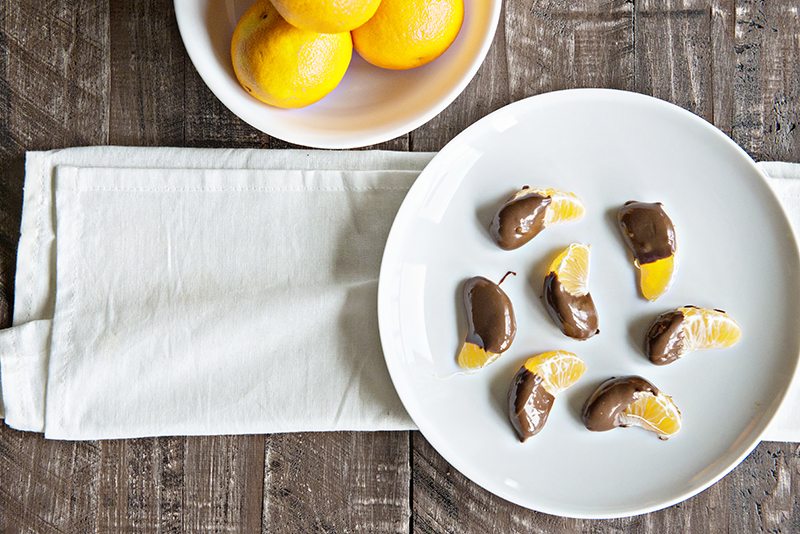 Some chocolate dipping choices might be marshmallows, doughnut holes, cookies and pound cake. Fresh fruit is also always delicious covered in chocolate. One of my favorite fruits to dip in chocolate, especially during the holidays because it has such a bright, citrusy appeal, are clementines. The flavor combo of this pairing is one you just can't beat. Plus, the presentation on a holiday tray of orange clementines with dark chocolate is so beautiful!
Have you ever dipped a candy cane in chocolate? If not, you should definitely try it.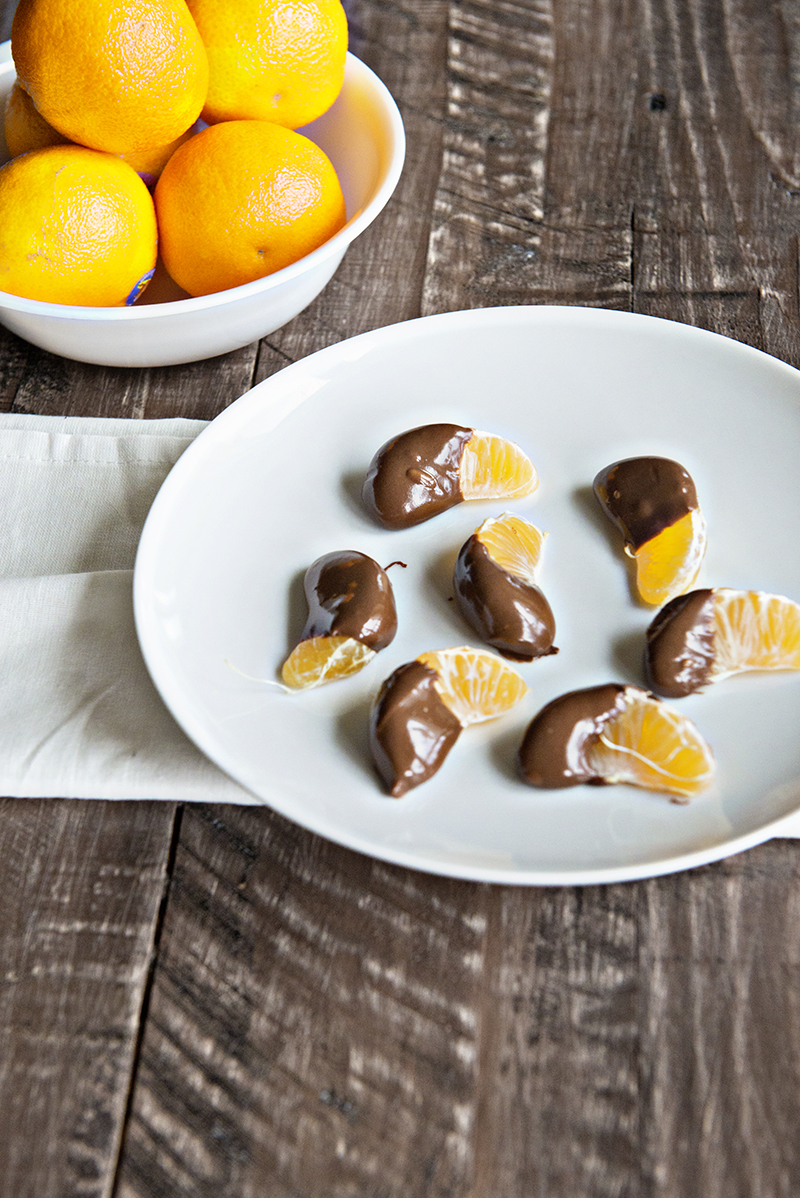 Candy canes dipped in chocolate are really great to use as stirrers for coffee or hot chocolate.
Package up some chocolate-dipped candy canes with a mug and some packets of hot chocolate for a great holiday gift for friends.
Finally, if you are trying to go for lower-calorie treats this holiday season, I can't recommend homemade meringues enough. Dipping the meringues in chocolate adds a few more calories, but it is so worth it! These little melt-in-your-mouth bites are a unique and wonderful way to share some chocolate-dipped love this holiday season.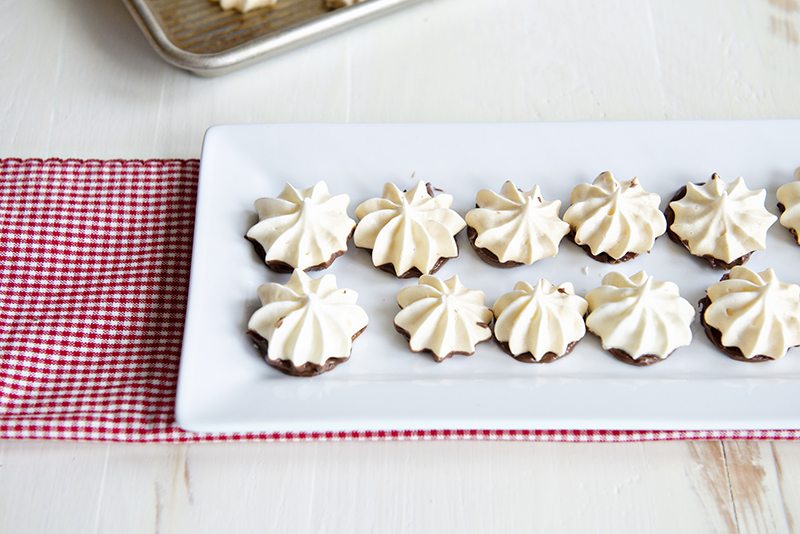 How to Make Dipping Chocolate
Simply melt 1 cup high-quality milk, white or dark chocolate chips and 1 tablespoon vegetable oil in the microwave for 1 minute, stopping to stir every 15 seconds.
Homemade Chocolate-Dipped Meringues
Prep Time: 15 minutes
Cook Time: 2 hours
Ingredients:
3 egg whites
¼ teaspoon cream of tartar
6 tablespoons sugar
½ teaspoon vanilla
1 dash salt
Instructions:
Beat egg whites and cream of tarter on high in the bowl of an electric mixer until foamy. Beat in sugar, 1 tablespoon at a time; continue beating until stiff and glossy and stiff peaks form. Do not underbeat.

Beat in vanilla and salt.

Preheat oven to 200°.
Spoon meringue into a pastry bag and pipe 1-inch rounds onto a parchment-lined cookie sheet. Bake for 2 hours.
Once cooked, remove from cookie sheet and dip the bottoms into melted chocolate.
Set on parchment paper until chocolate hardens. Serve and enjoy!
Chocolate-Covered …
You fill in the blank. How are you going to celebrate Chocolate-Covered Anything Day this year? Let us know in the comments.