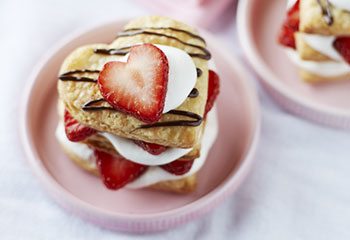 23 Fresh Strawberry Recipes
1. Strawberry Pretzel Salad Parfait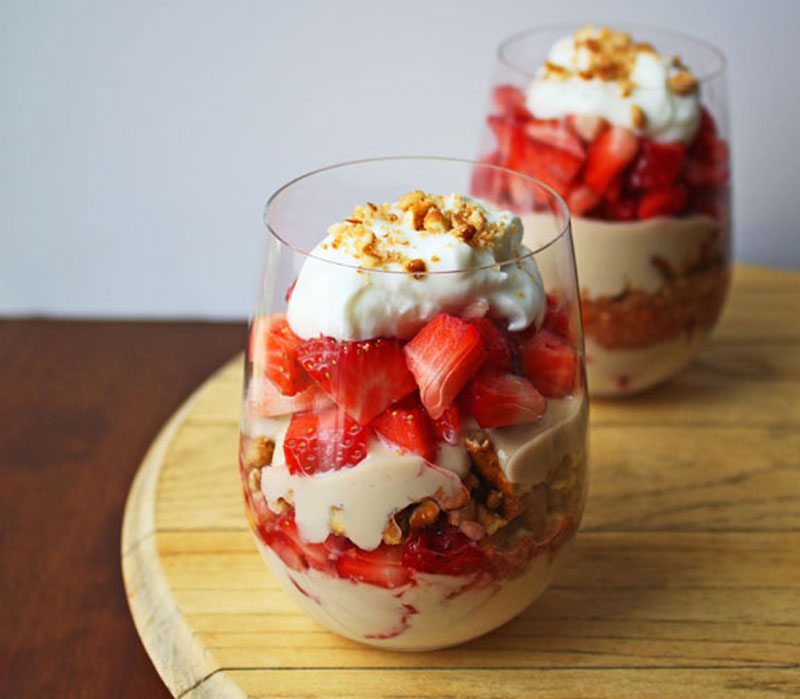 If you like dessert for breakfast, you'll love this strawberry pretzel parfait layered with brown sugar yogurt. It's easy to make and is the perfect balance of salty and sweet. Recipe via Dessert for Two.
2. Roasted Strawberry Muffins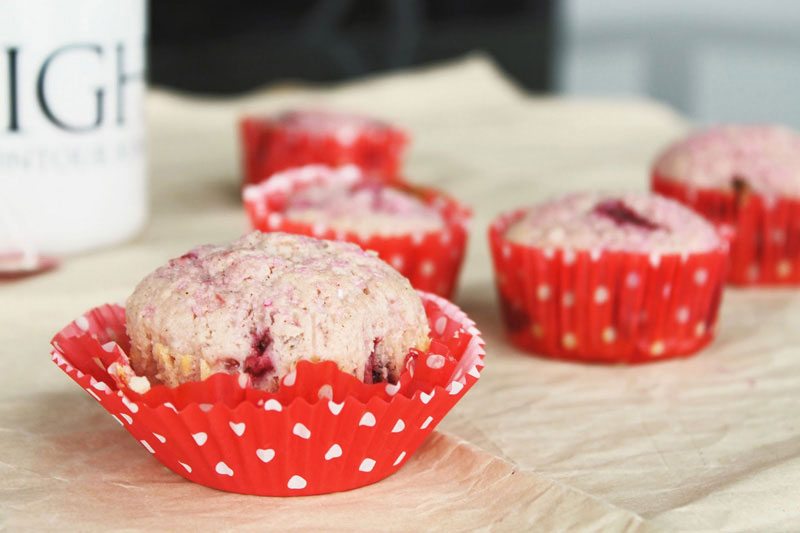 These strawberry muffins are moist and sweet without being too cakey. The intense flavor of the roasted fruit tastes like baked summer. Recipe via Two Recipes.
3. Lemon Poppy Seed Pancakes With Strawberries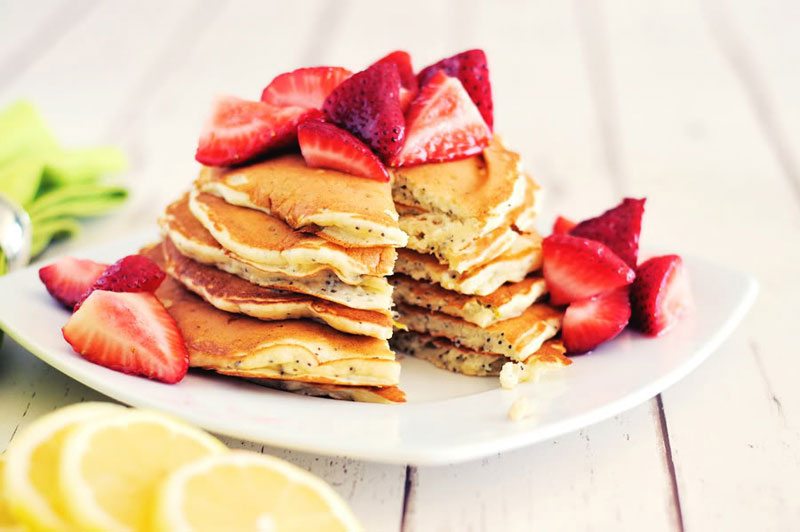 Can pancakes capture the taste of summer? The bright citrus flavor of these lemon pancakes say "yes", especially when you top them with a generous helping of fresh diced strawberries. Recipe via Dine and Dish.
4. Spiced Strawberry Chutney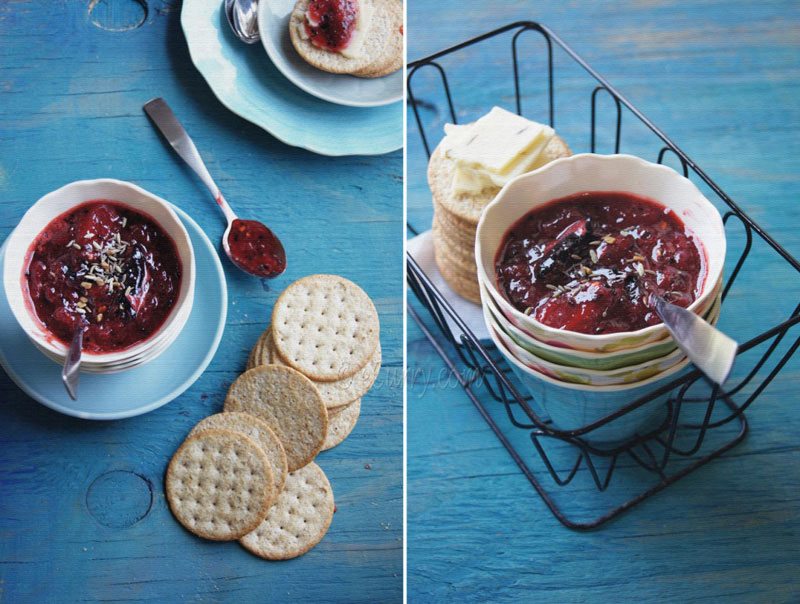 Infused with ginger, chili pepper and spices, this strawberry chutney is incredibly versatile. Spread it on crackers and sourdough bread or stir it in yogurt. Recipe via eCurry – The Recipe Blog.
5. Strawberry Stuffed Pretzels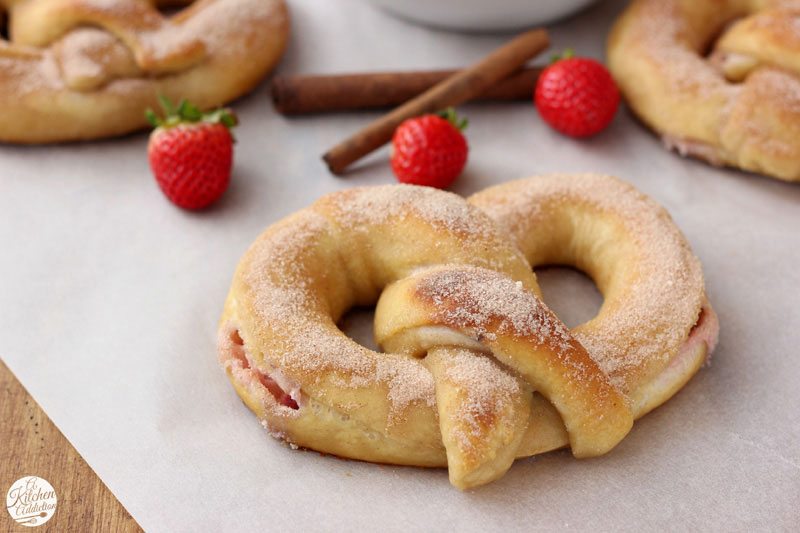 These soft, chewy pretzels are stuffed with a filling made from cream cheese, fresh strawberries and sugar. Brush them with melted butter and sprinkle with cinnamon sugar while they're still warm for a heavenly snack or dessert. Recipe via A Kitchen Addiction.
6. Strawberry Balsamic Pizza With Chicken and Bacon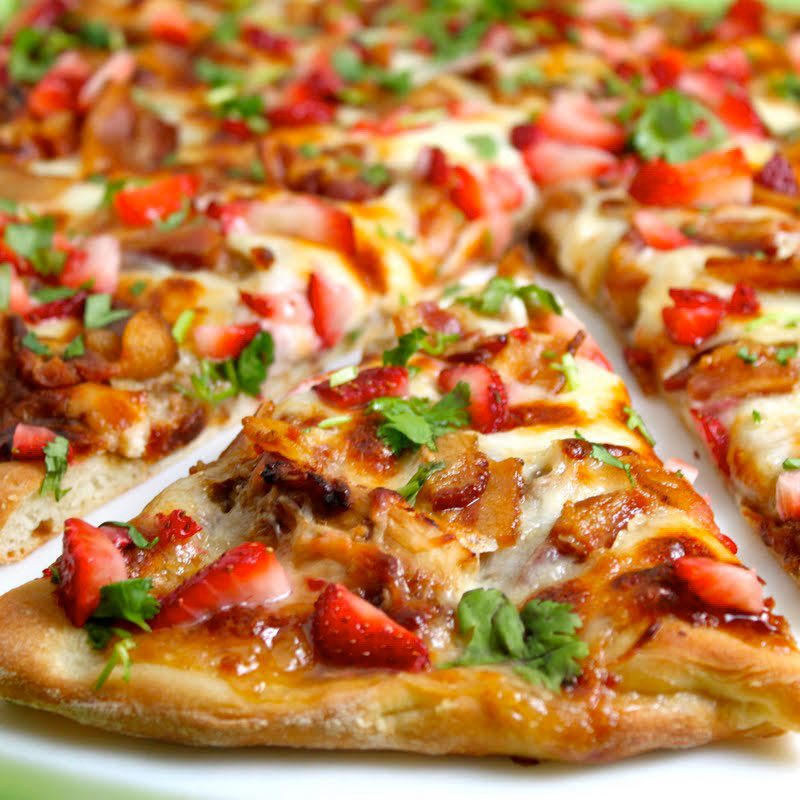 Sriracha and strawberry jam make the sweet-and-spicy sauce for this summer pizza. Toppings like sweet onion, cilantro and chicken add just the right amount of savoriness to balance this dish. Recipe via The Cafe Sucre Farine.
7. Roasted Strawberry Salad With Strawberry Tahini Dressing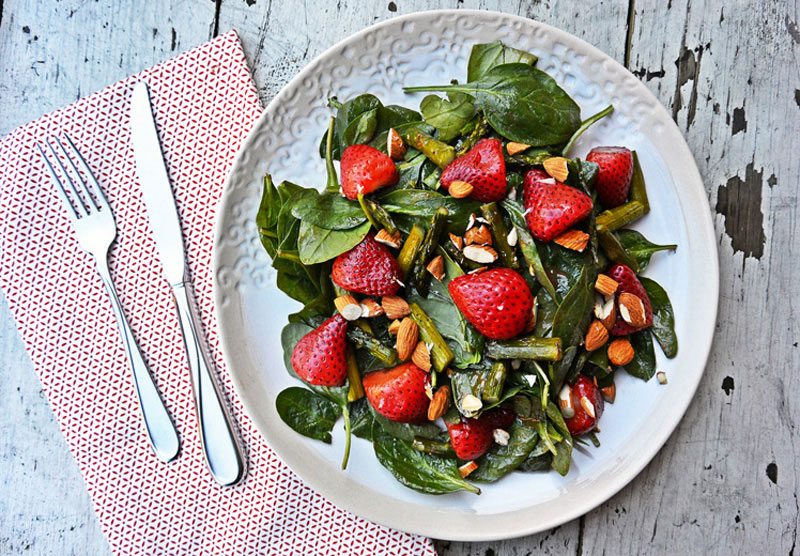 Baby spinach and balsamic vinegar form the foundation of this salad, but the strawberry-tahini dressing is the star. Mixed with almonds, asparagus and roasted strawberries, each bite is juicy and refreshing. Recipe via The Floating Kitchen.
8. Strawberry and Basil Crostini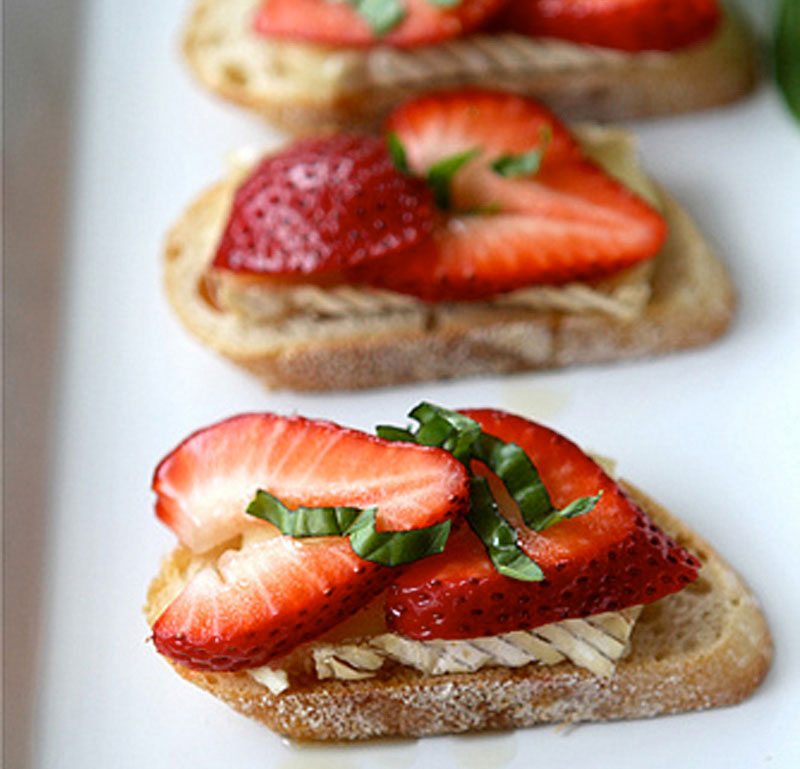 Warm Brie and strawberries are delicious baked on a sliced baguette. Top them with fresh basil and drizzled honey for a gourmet appetizer. Recipe via Cookin' Canuck.
9. Strawberry Napoleon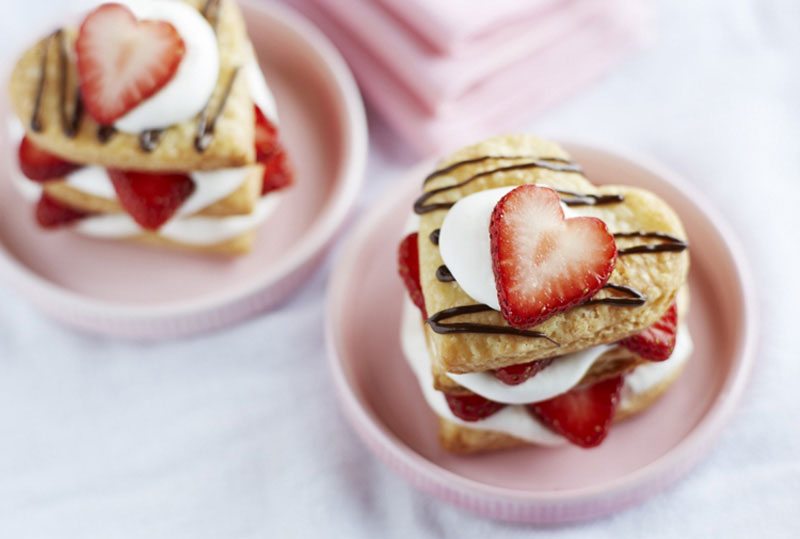 This sweet strawberry dessert is so good that no one will guess it's made with store-bought pie dough. Bake heart-shaped pastry and layer with whipped cream and fresh fruit. Recipe via Driscoll's.
10. Honey-Sweetened Strawberry Sauce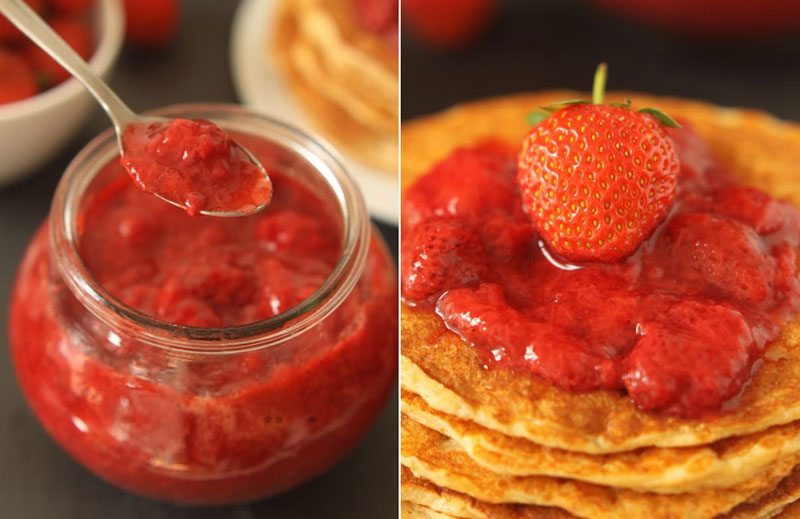 This simple strawberry sauce uses honey instead of sugar for a taste that's naturally sweet. Enjoy a generous serving on your morning pancakes or as a spread on crepes. Recipe via Texanerin Baking.
11. Strawberry Pie Sour Cream Crumb Bars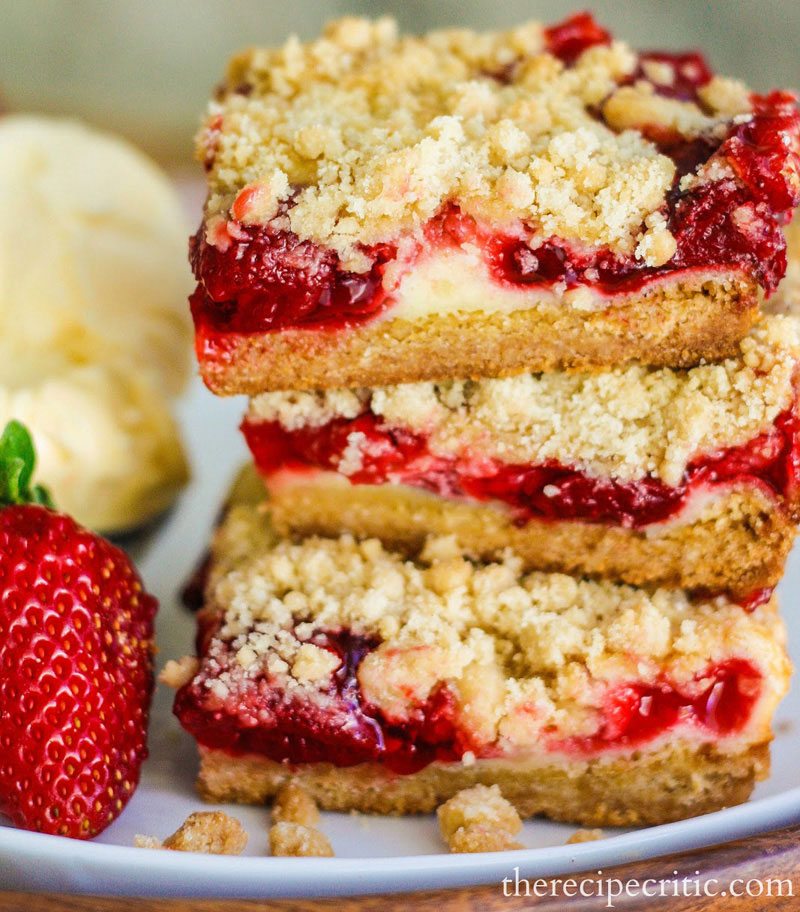 You'll love the swirls of strawberry pie filling in this sour cream crumb bar. Although the recipe will work with just about any fruit filling, strawberry is our favorite. Recipe via The Recipe Critic.
12. Strawberry Mango Fruit Roll-ups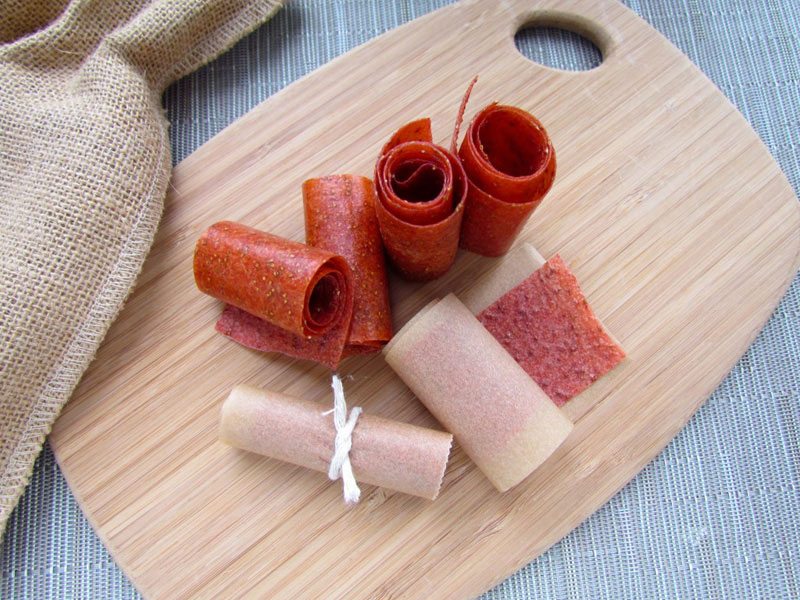 Once you realize how easy it is to make your own fruit leather, you'll never buy the box version again. Puree strawberries with any fruit that's in season and bake until dry. Recipe via Meatballs and Milkshakes.
13. Roasted Strawberry, Chickpea and Asparagus Couscous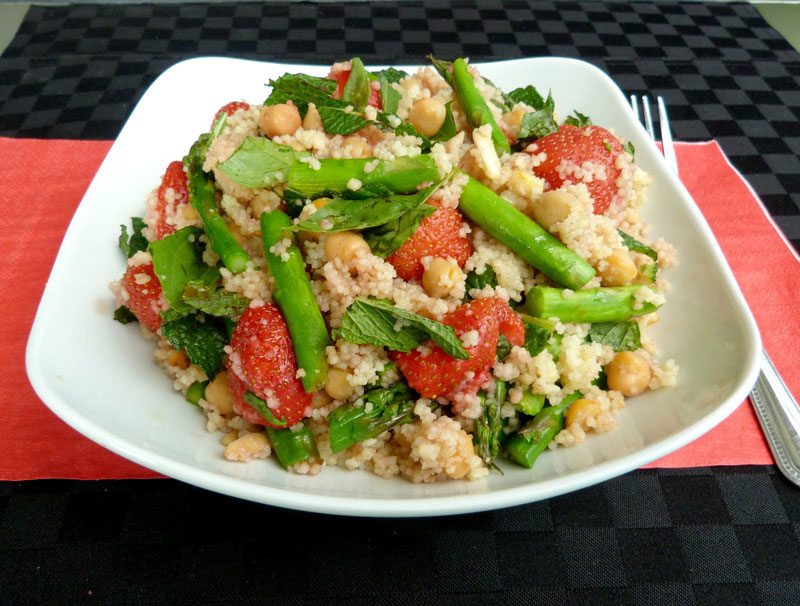 Couscous transforms this light salad into a hearty entree. Toss chickpeas, fresh herbs and roasted strawberries with a few tablespoons of balsamic vinegar for a dish that's filling but not heavy—just right for summer. Recipe via Vanilla and Spice.
14. Strawberry Banana Sorbet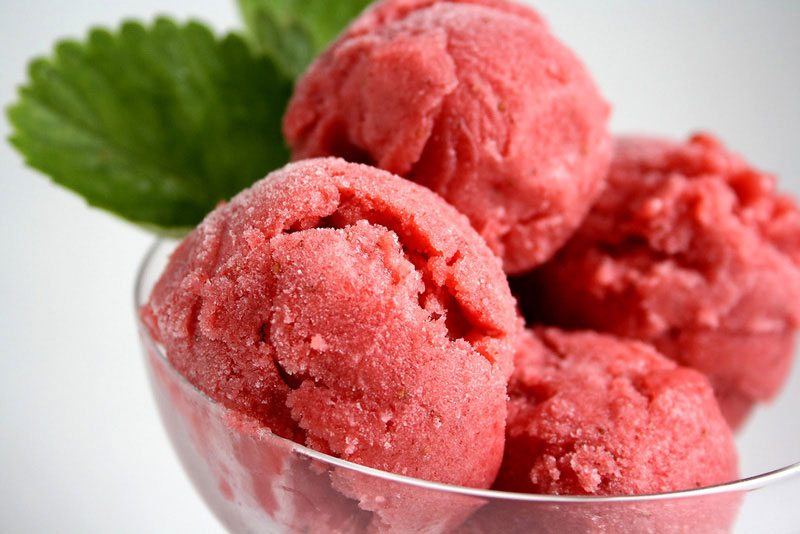 Sorbet is a wonderful way to enjoy berries that are at the peak of sweetness. This recipe mixes the traditional fruit puree with several ripe bananas for a creamier concoction that it is divine. Recipe via Butter, with a side of Bread.
15. Grilled Strawberry Shortcake Kebabs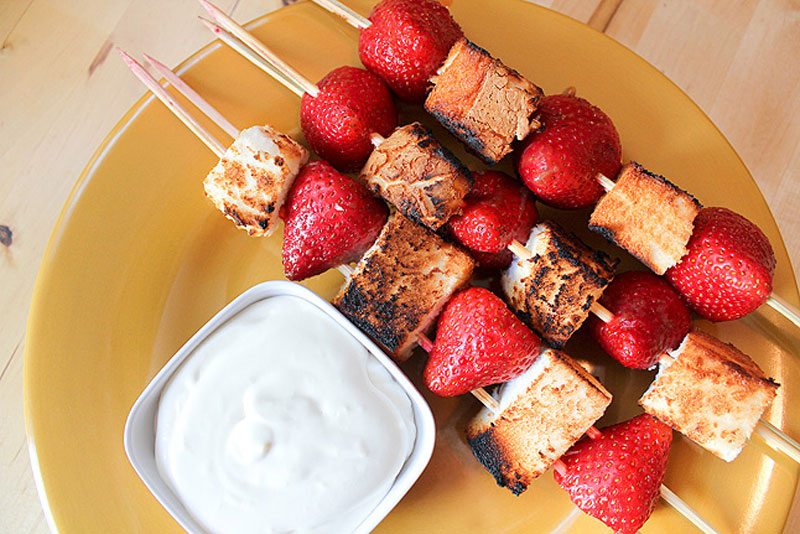 When toasted on the grill, angel food cake takes on the crunchy texture of toasted marshmallow. Strung up with strawberries kebab-style, these dessert skewers are the perfect ending to an afternoon barbecue. Recipe via From Away.
16. Peanut Butter and Strawberry Jelly Bread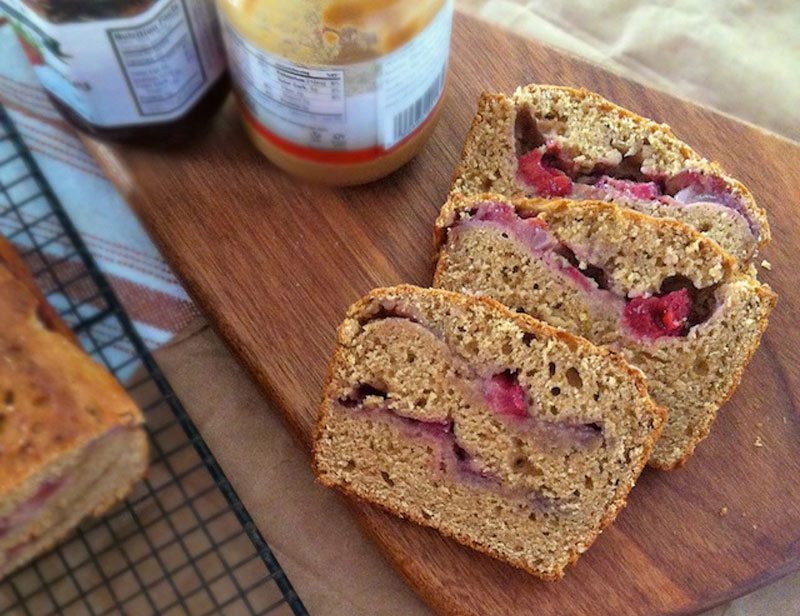 A delicious swirl of strawberry preserves runs through this basic peanut butter quick bread to create a grown-up version of PB&J. Lightly toast it and add more jam for a sophisticated twist on your childhood favorite. Recipe via Teaspoon of Spice.
17. Cheesecake Stuffed Strawberries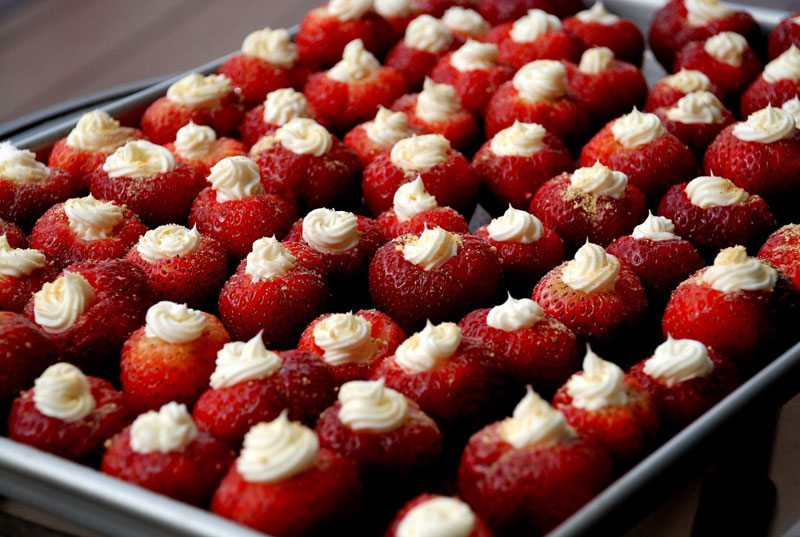 These ingenious stuffed strawberries are an easy dessert to bring to a potluck. Each perfectly portioned bite tastes like a mini strawberry cheesecake. Yum! Recipe via Sugar Mama Cooks.
18. Roasted Asparagus Salad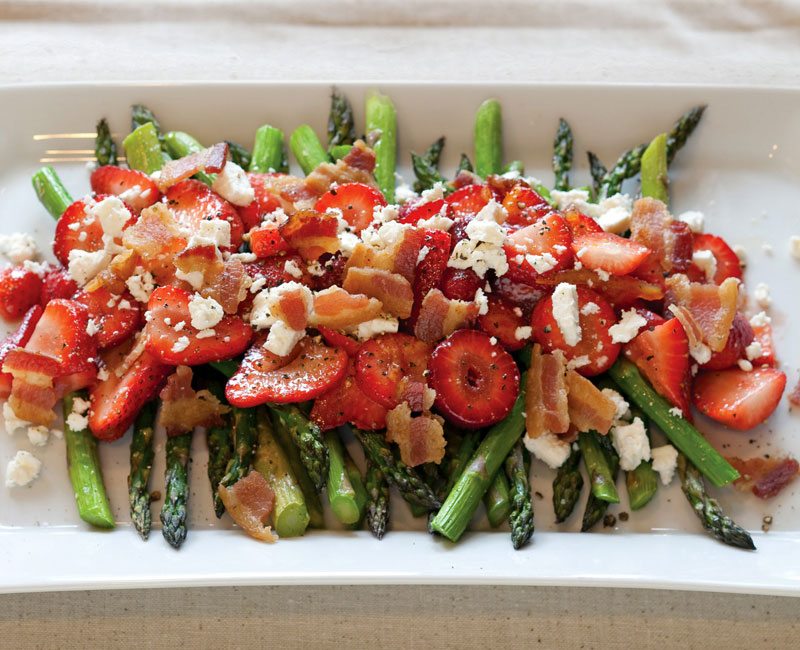 One bite of this roasted asparagus salad with fresh strawberries and you'll know why it's an award winner. Bacon and feta are a salty contrast to the sweetness of the strawberries. Recipe via Strawberry Sue and the Florida Strawberry Growers Association.
19. Roasted Strawberry and Banana Bread
This twist on classic banana bread features juicy, roasted strawberries. Easy and delicious, it's perfect for a lazy Sunday summer brunch. Recipe via Buttercream Blondie.
20. Strawberry Chicken Salad With Warm Orange Vinaigrette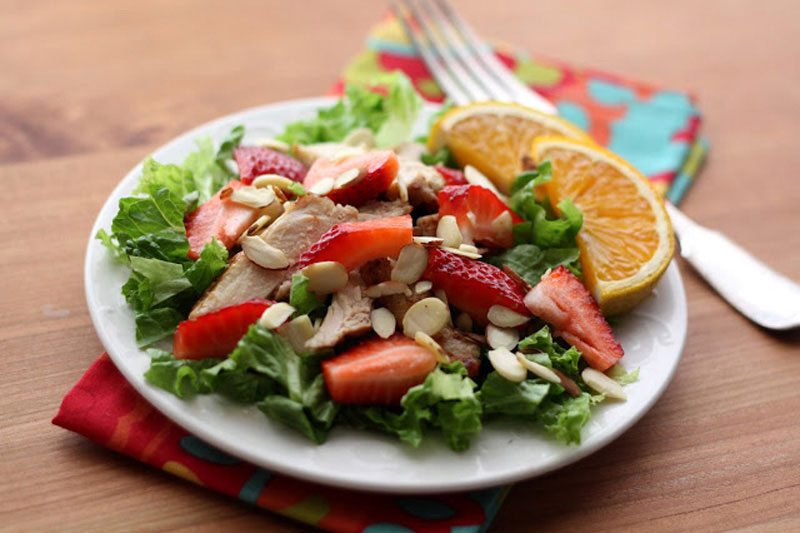 The warm citrus vinaigrette brings out the flavors of the strawberries. Use a store-bought rotisserie chicken for a quick meal that doesn't even require you to turn on the oven. Recipe via Barefeet In The Kitchen.
21. Strawberries and Cream Sandwiches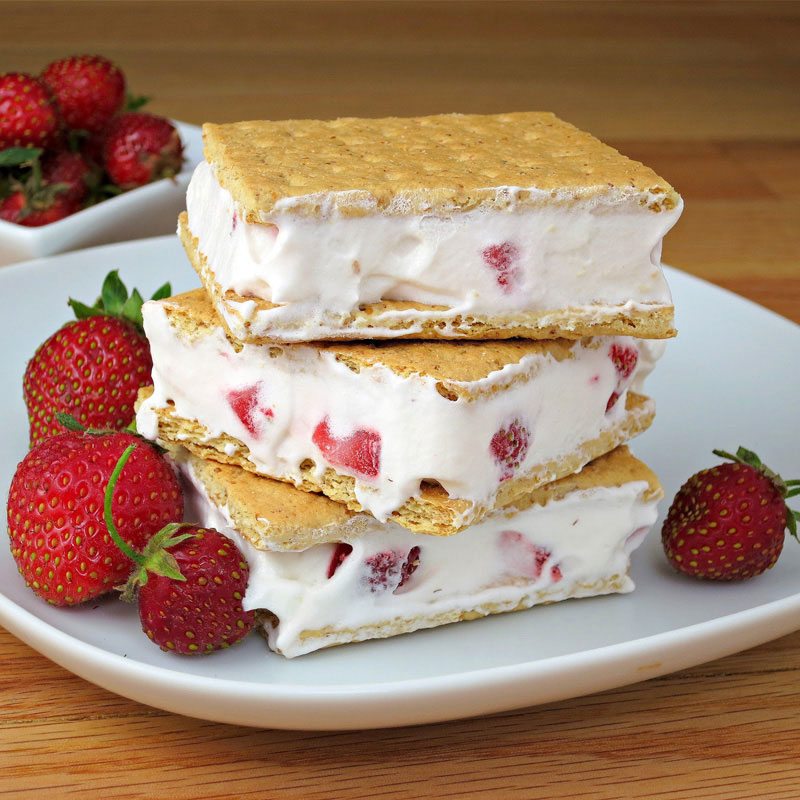 Strawberries and cream is a classic combination that never fails. This version, made with whipped cream and graham crackers, is easy to put together for a last-minute dessert. Recipe via Alida's Kitchen.
22. Strawberry Peach Jam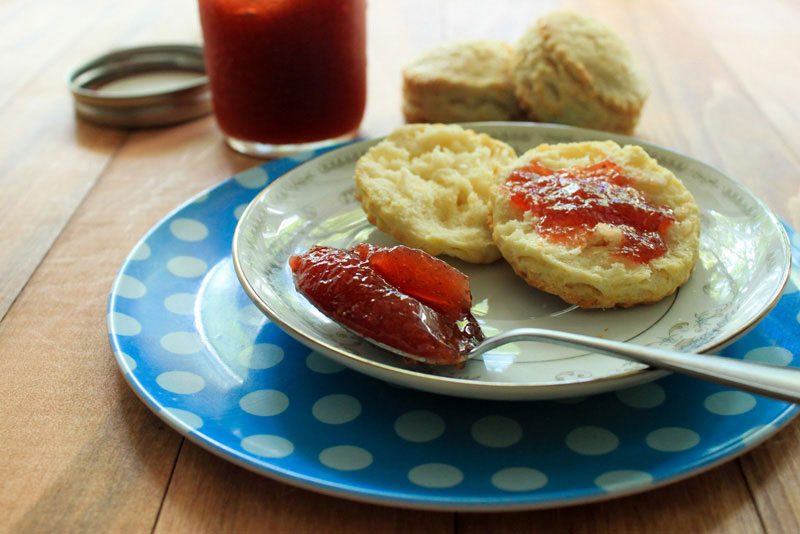 This delightful fruit jam is great for beginners because it only makes two half-pint jars. You can make it again and again, experimenting with flavors to find your perfect spoonful. Recipe via The Busty Baker.
23. Strawberry Popsicles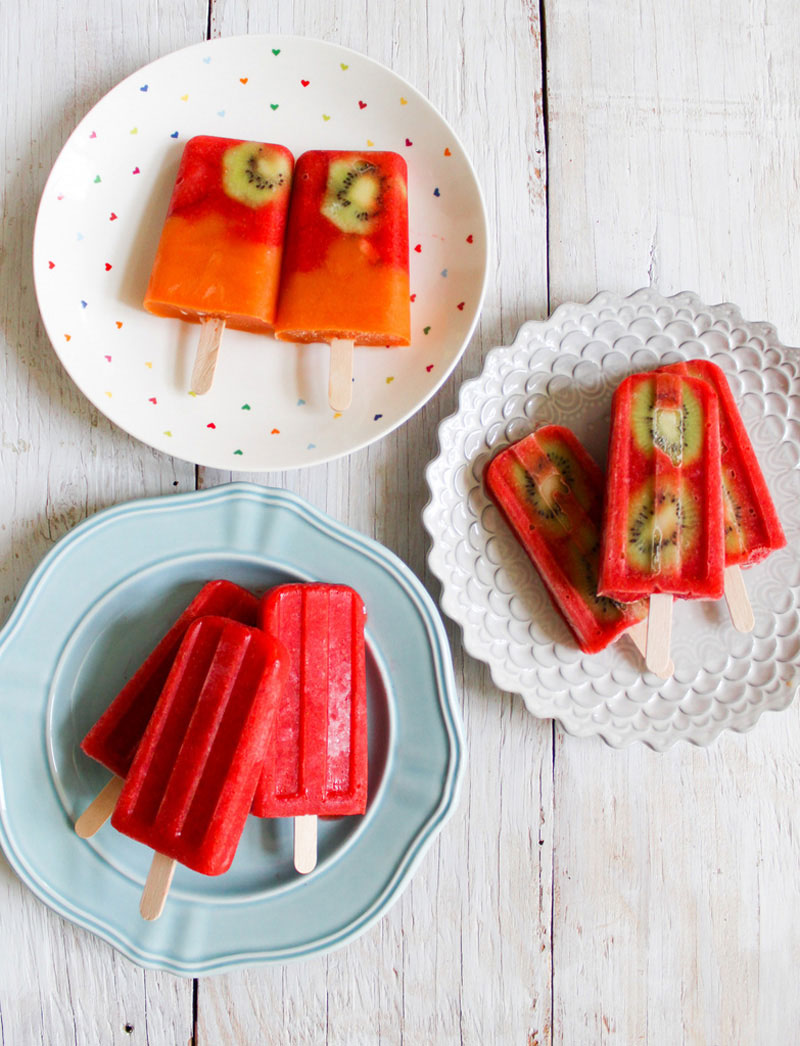 Join the fancy frozen pop trend by blending fresh fruit in unique flavor combinations. Or, keep it simple with a sweet strawberry puree and a squeeze of lemon juice. Either way, this is a summer staple. Recipe via The Little Epicurean.
Savor Strawberry Season
What recipe will you make to celebrate strawberry season? Let us know in the blog comments. Follow us Pinterest for more recipes and ideas. Featured image by sigusr0.