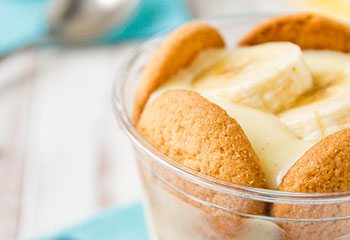 22 Twists on Father's Day Desserts
They say the way to a man's heart is through his stomach, and Dad is no exception. For Father's Day however, no ordinary dessert will do. So we upgraded some of Dad's favorites. We divided them into three categories: desserts remixed, desserts with flair and kid-friendly desserts. Whichever you choose, this year Dad's heart is all yours.
Desserts For Dad Remix
Unexpected ingredients remix classic desserts and take them to a whole new level of decadence.
Chocolate Peanut Butter Pie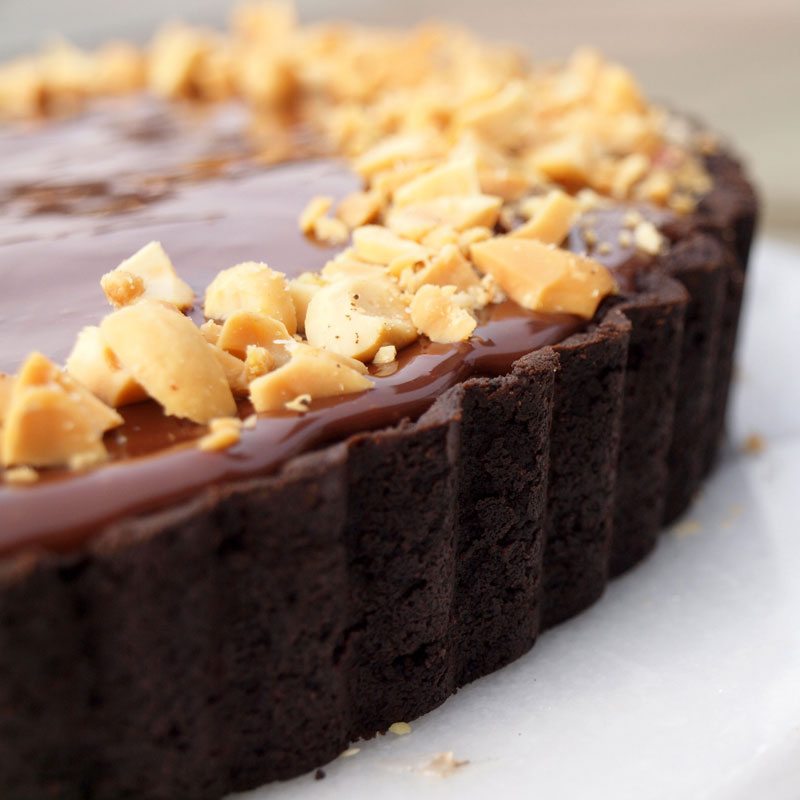 This rich dessert tastes like a super-sized peanut butter cup. If your dad loves the candy, he'll love it even more in pie form. Get the recipe from Once Upon A Chef.
Salted Caramel Popcorn Pretzel Bars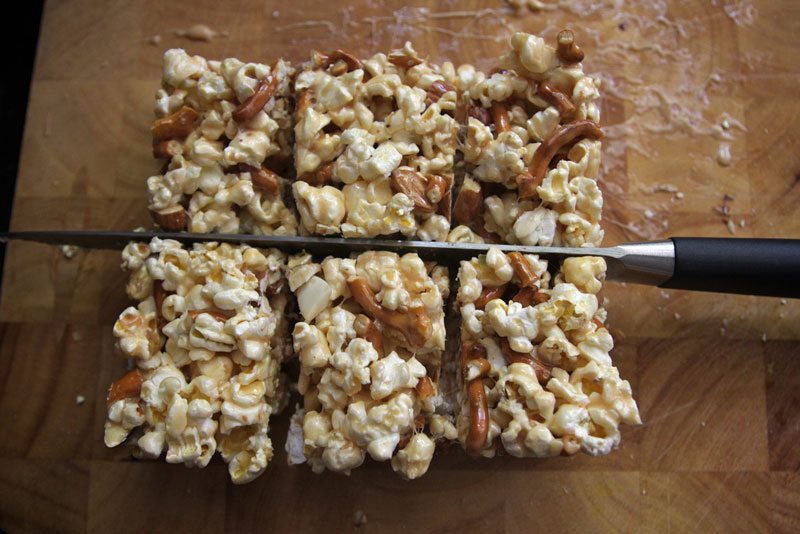 Gooey, salty and sweet, these dessert bars merge all of Dad's favorite pub snacks: popcorn, pretzels and nuts. Serve it a la carte or alongside a nice cold beer. Get the recipe from Shutterbean.
Grilled Summer Fruit Cobbler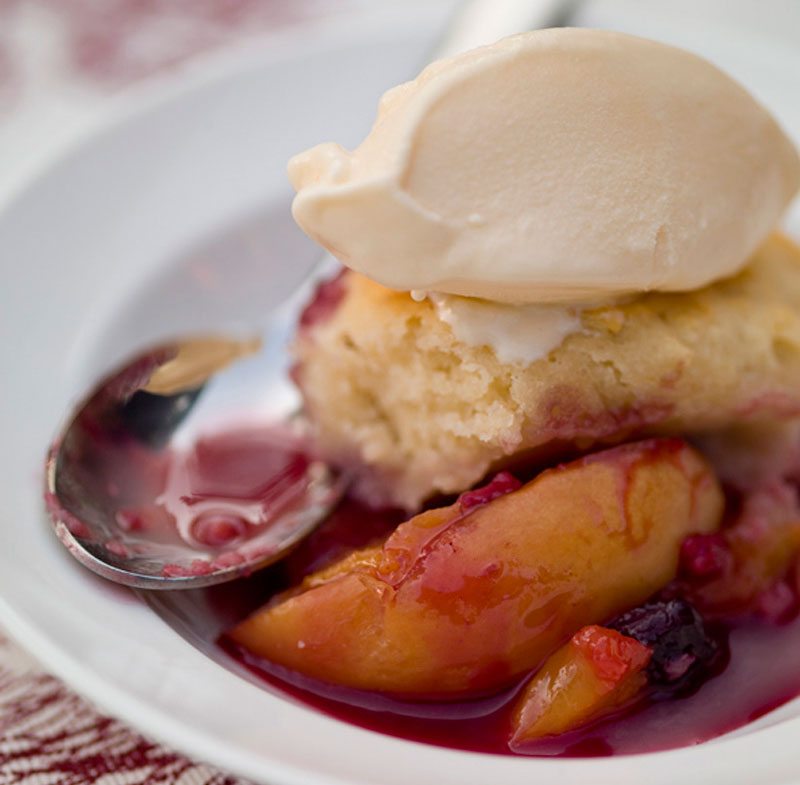 This grilled summer fruit cobbler is the perfect ending to an outdoor meal. Get the recipe from Silvana's Kitchen.
Bourbon Marshmallow Bacon S'mores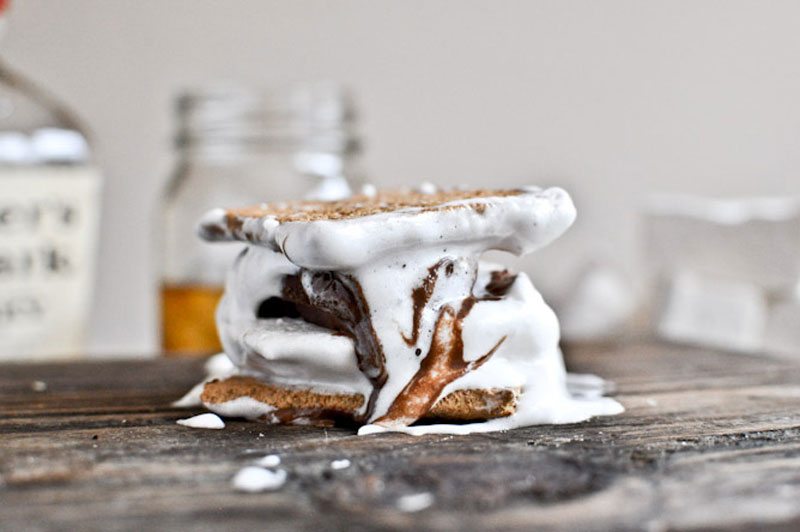 What's manlier (and more fun) than food eaten around the campfire? S'mores with a splash of bourbon and bacon. Get the recipe from How Sweet It Is.
Butter Pecan Ice Cream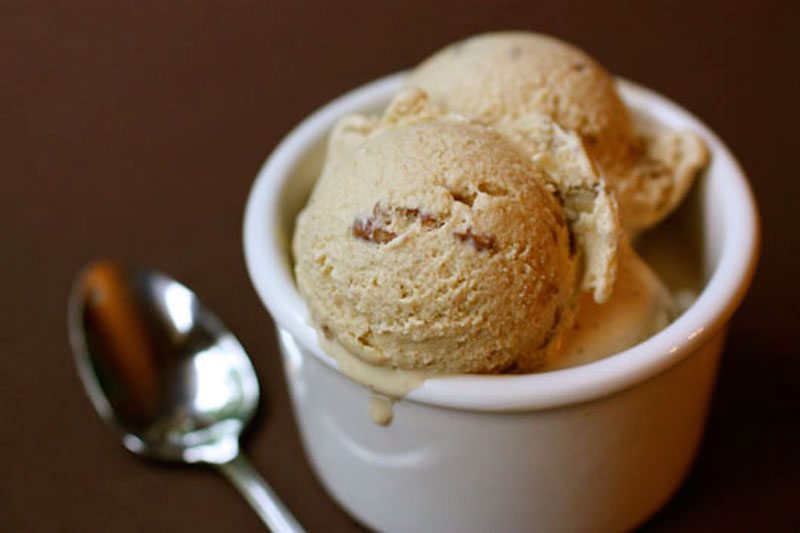 If your dad prefers simple (and delicious) pleasures, this amazing homemade ice cream is sure to make him happy. Get the recipe from A Farmgirl's Dabbles.
Bacon Chocolate Chip Cookies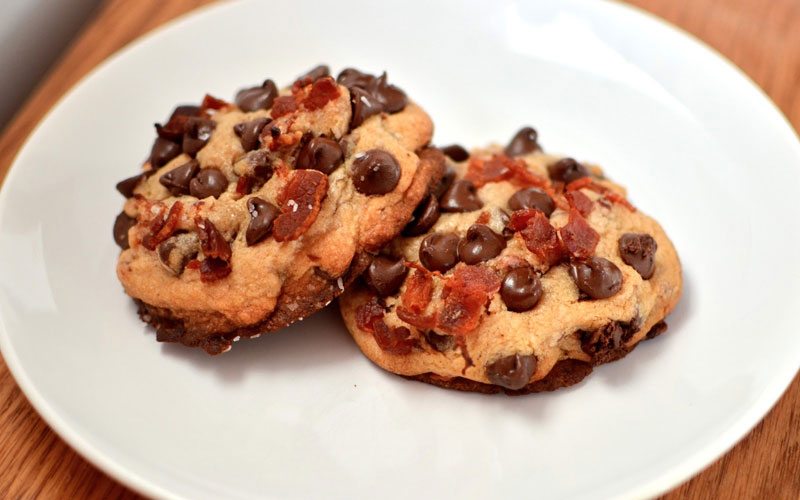 Indulge his bacon cravings with a treat that teams it with the classic chocolate chip cookie for a sweet and salty surprise. Get the recipe from Yammie's Noshery.
Pineapple Upside-Down Doughnuts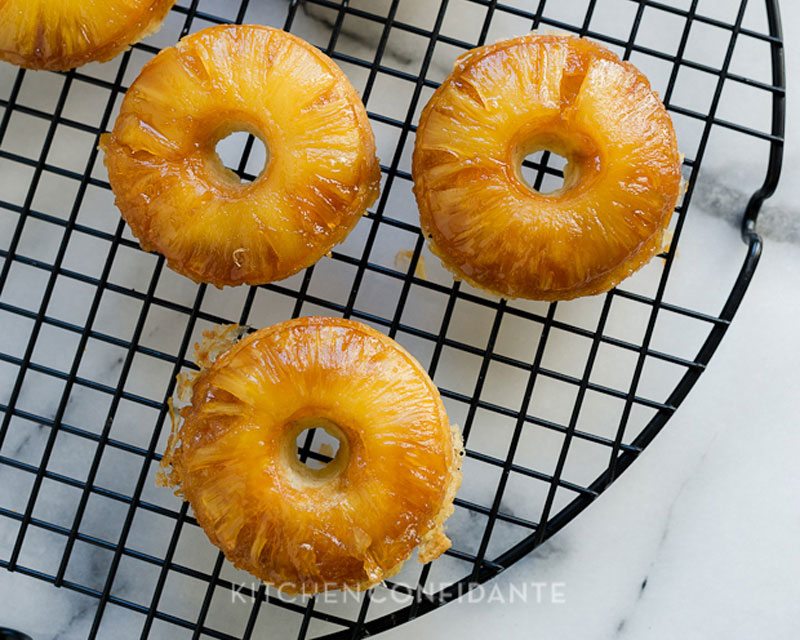 Dads and doughnuts go together like cake and ice cream. This retro-inspired dessert is just the right size for a guilt-free second helping. Get the recipe from Kitchen Confidante.
Almond-Hazelnut Buttercrunch Toffee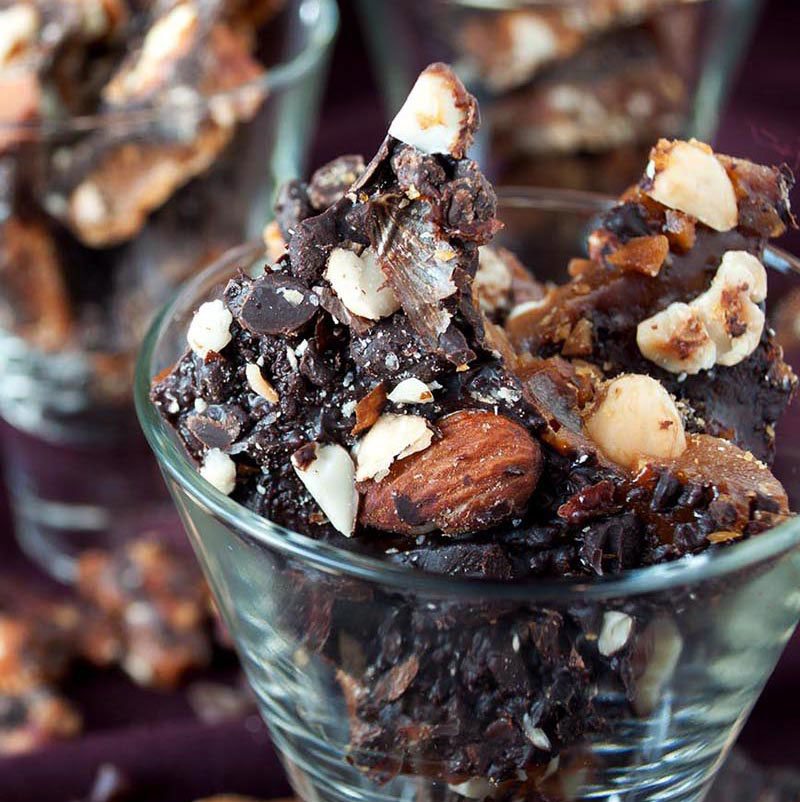 Candied nuts are a beacon to dads everywhere. Whether it's a bag of toffee peanuts at the gas station or a handful of brittle at the holidays, they just can't help but help themselves. This chocolaty, crunchy bark will be no different. Get the recipe from BS in the Kitchen.
Fried Apples With Apple Caramel Sauce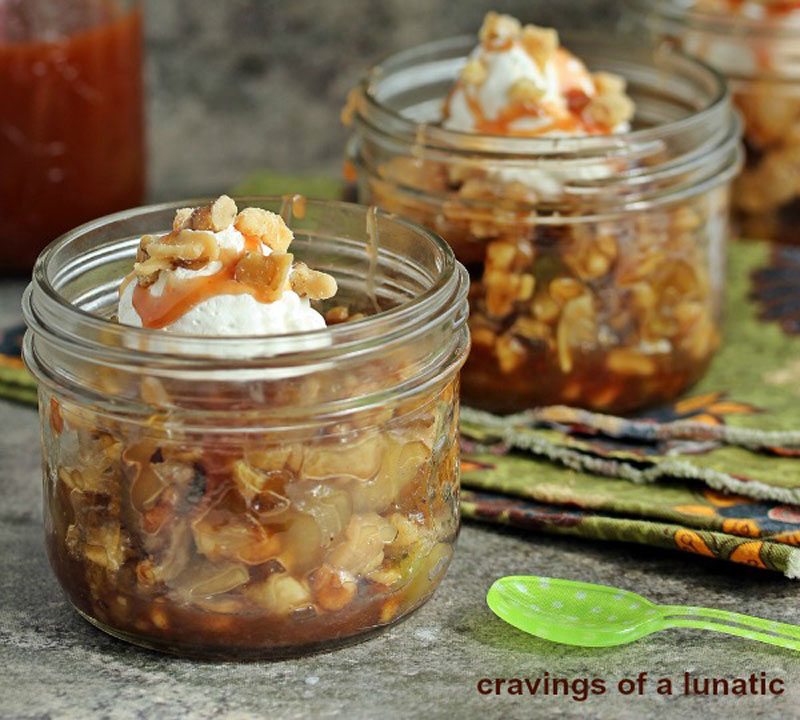 Rich ribbons of caramel and crisp, fried apples reinvent America's beloved apple pie. Get the recipe from Cravings of a Lunatic.
Banana Pudding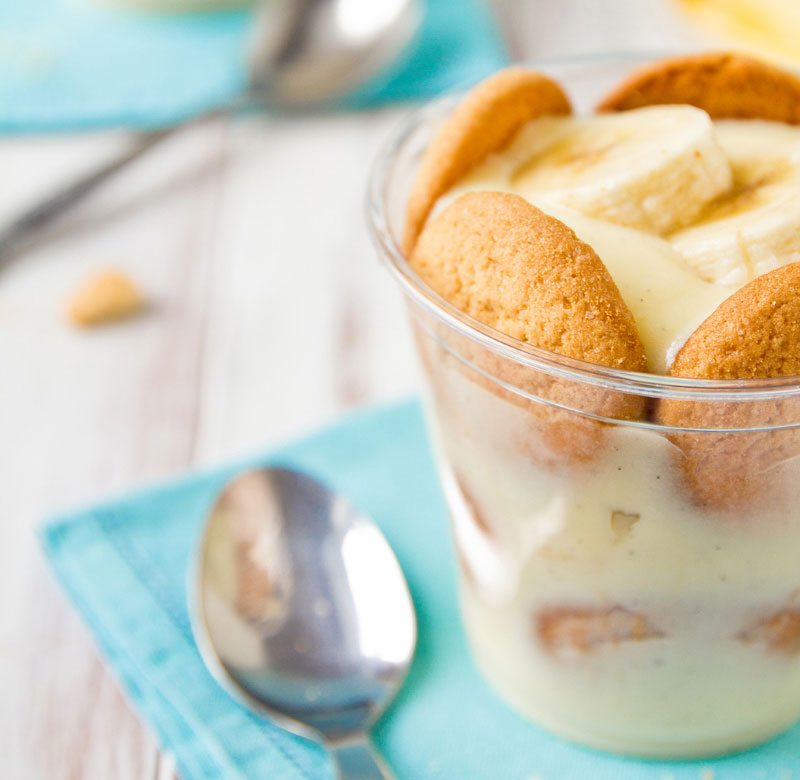 Banana pudding is one of those desserts that often gets overlooked on special occasions. Not anymore, thanks to this recipe remix from Confections of a Foodie Bride.
Manly Mini Cheesecakes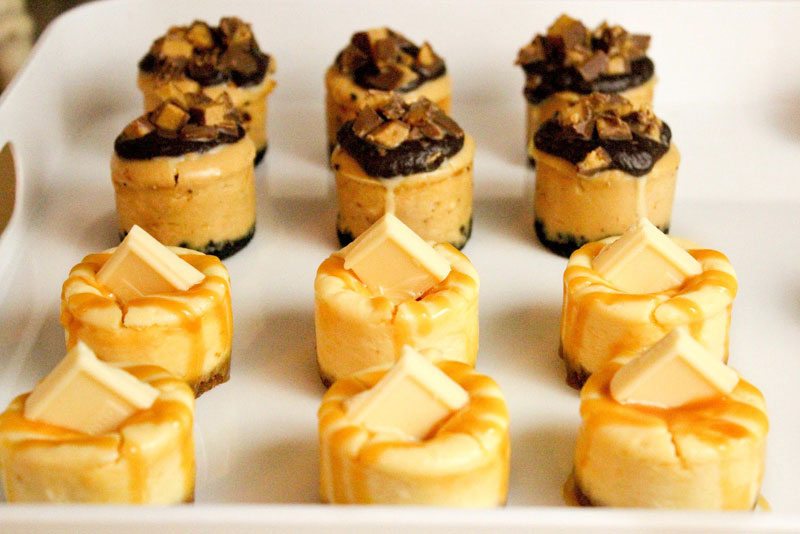 As if mini cheesecakes weren't reason enough, this recipe by From Dahlias to Doxies gives Dad even more cause to celebrate: a shot of whiskey and creamy chocolate ganache.
Beeramisu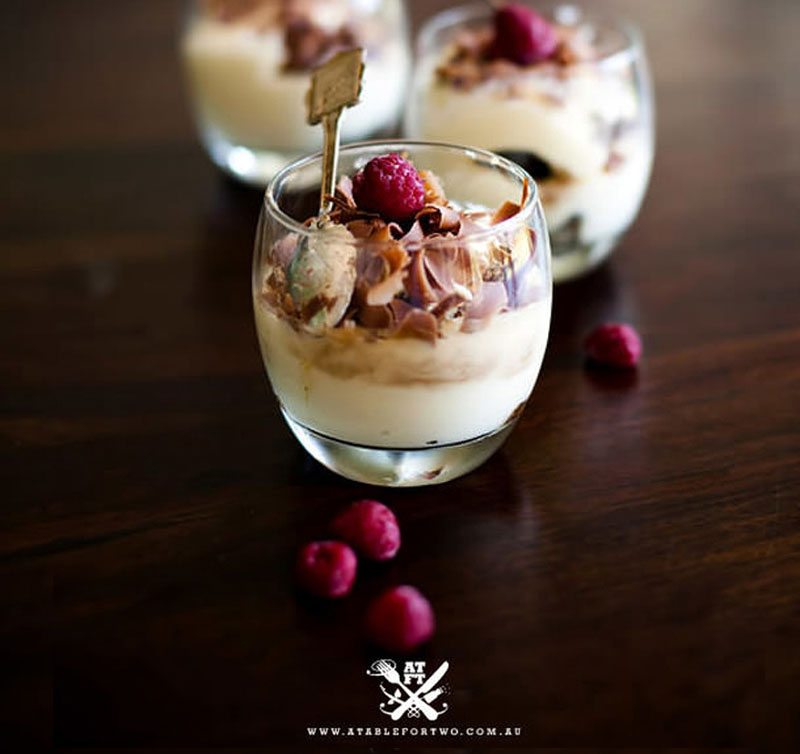 Now Dad can have his brew and tiramisu too. This elegant but earthy dessert layers the flavors of stout, espresso and almond liqueur. Get the recipe from A Table For Two.
Desserts With Flair
Clever presentation makes these recipes stand out in the crowd of Father's Day gifts (so you can outdo your siblings). Plus, they let you express your crafty side.
S'mores Brownies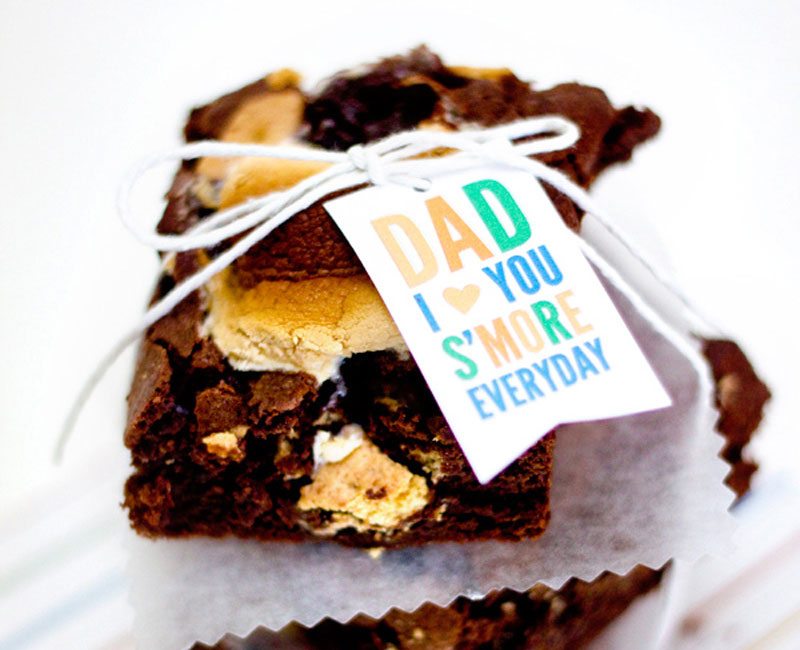 Transform a batch of brownies into a declaration of love and appreciation with toasted marshmallows and these Father's Day gift tags. Get the recipe and free printable from Sarah Hearts.
Father's Day Hanging Mug Necktie Cookies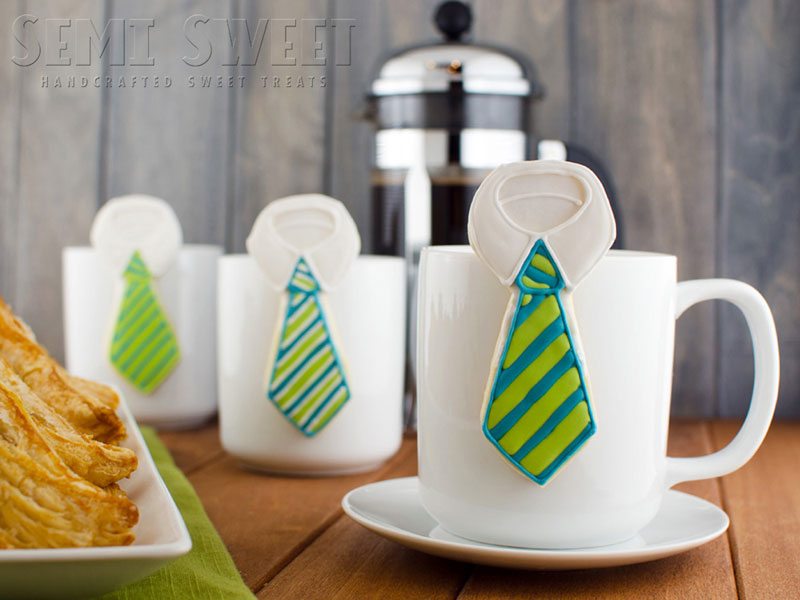 Dad may not need another necktie, but he won't mind seeing this cookie draped over his after-dinner coffee. Get the recipe from Semi Sweet Designs.
Fudge Rocks (You can eat!)
Flecks of chocolate cookie crumbs give this white chocolate fudge a geological look. Take advantage of the optical illusion to tell Dad how much he "rocks." Get the recipe from Hungry Happenings.
Homemade Snack Cakes
With the right baking pan, these cream-filled cakes are a breeze. Finish them off with Father's Day wrapping celebrating your "#1" dad. Get the recipe and printable wrappers from Living Locurto.
Hole-in-One Father's Day Cupcakes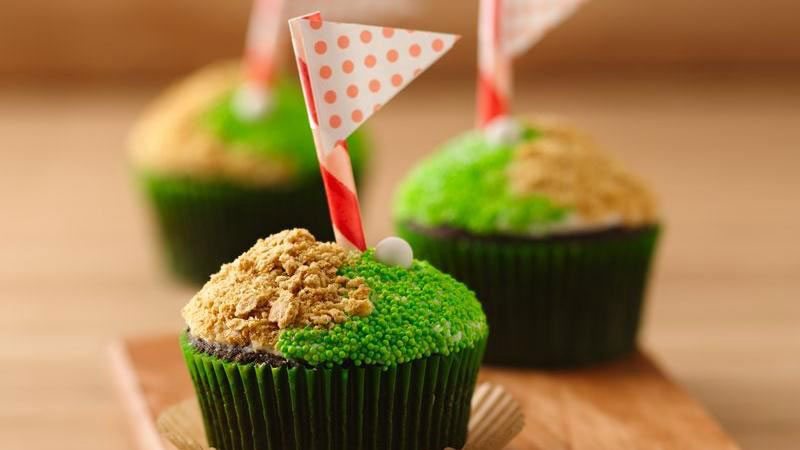 These cupcakes are sure to hit a hole-in-one this Father's Day with dads who love golf. The simple decorations are easy enough for older kids to help out with as well. Get the recipe from Betty Crocker.
Desserts by Kids
Nothing will melt Dad's heart like knowing the kids (or grandkids) had a hand in creating his gift. Whether it's decorating the sundaes or scooping ice cream into the blender, these recipes include tasks simple enough for children.
Chocolate Root Beer Float Milkshake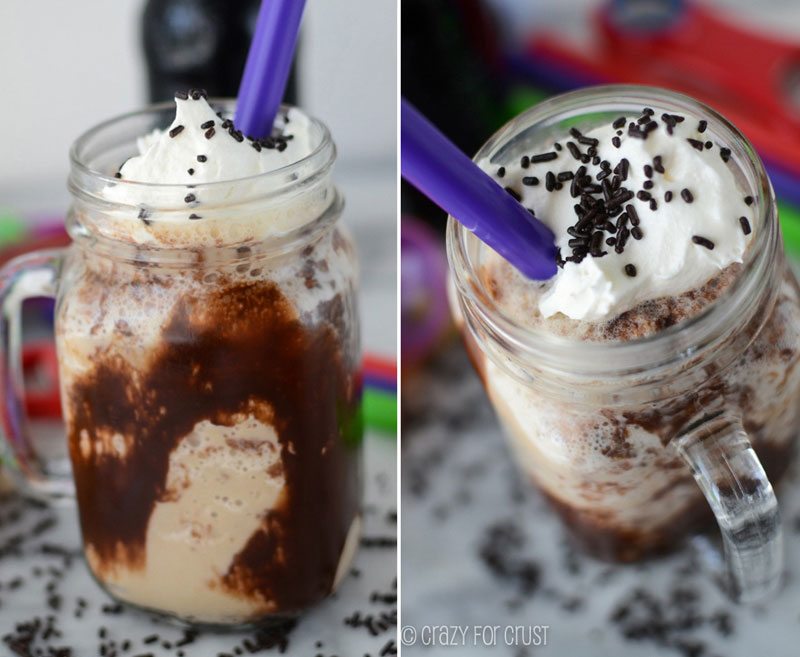 Give Dad the best of both worlds with a milkshake that's also a root beer float. Kids of all ages can get in on the fun by measuring ingredients or shaking the sprinkles. Get the recipe from Crazy for Crust.
Easy Ice Cream Sandwiches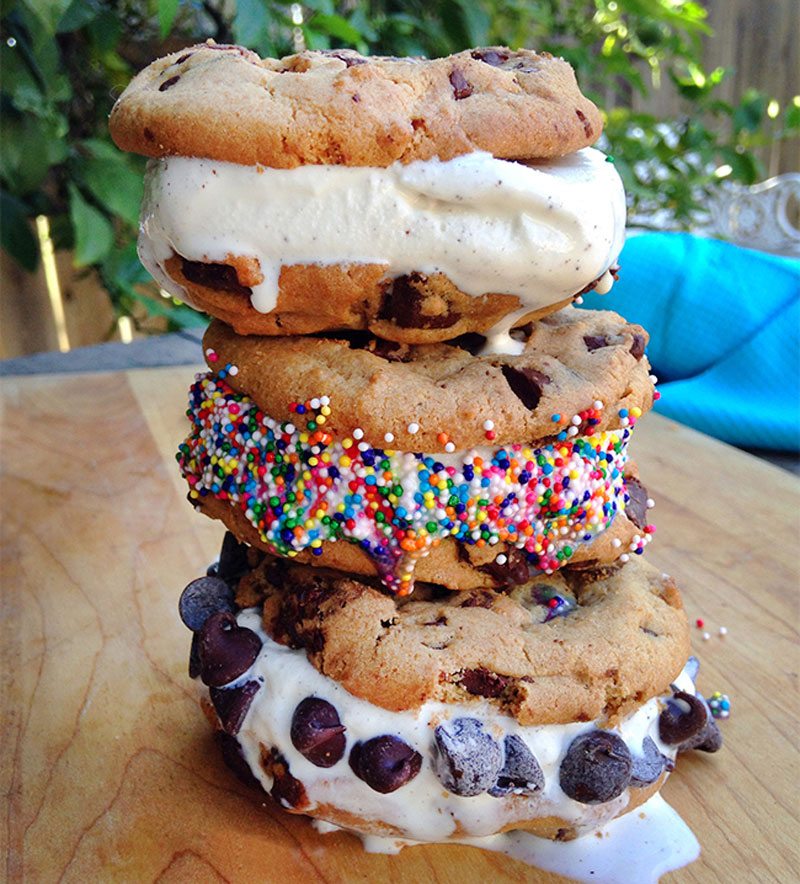 This recipe is infinitely versatile. Store-bought cookies and a quick ice cream will save you time in the kitchen. Let the kids roll the sandwiches in a variety of sprinkles and nuts for extra fun. Get the recipe from Popsicle Blog.
Butterscotch Crispies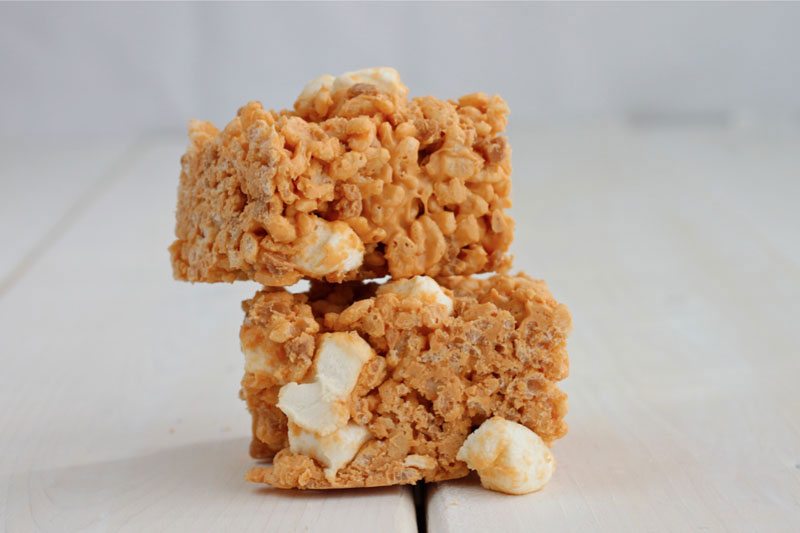 Marshmallow treats are a great recipe for young bakers. This recipe reinvents them with butterscotch and peanut butter, while keeping the instructions simple enough for all ages to help. Get the recipe from I Adore Food.
Chocolate Chip Cookie Bowls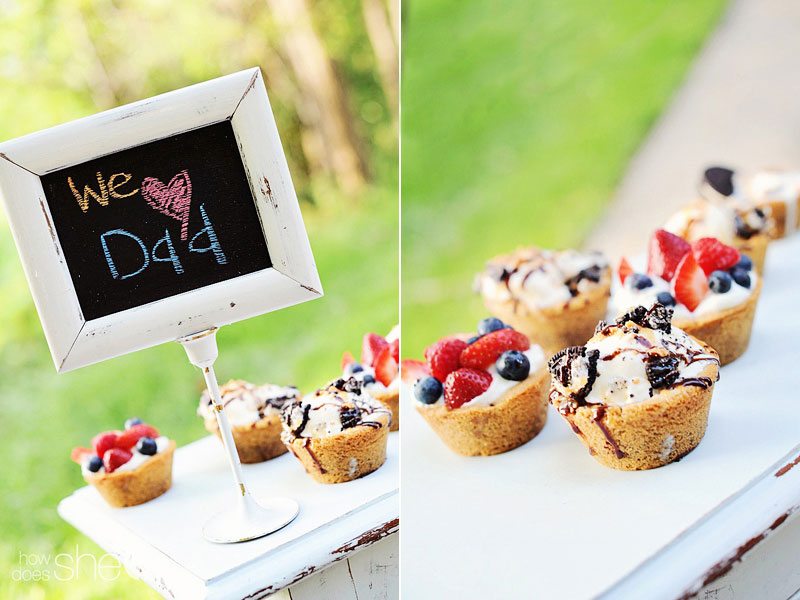 You can make the cookie "bowls" and the kids can fill them with Dad's favorite treats like ice cream, fruit or candy. Get the recipe from How Does She.
No-Work Dessert
Double-Dipped Cherries & Strawberries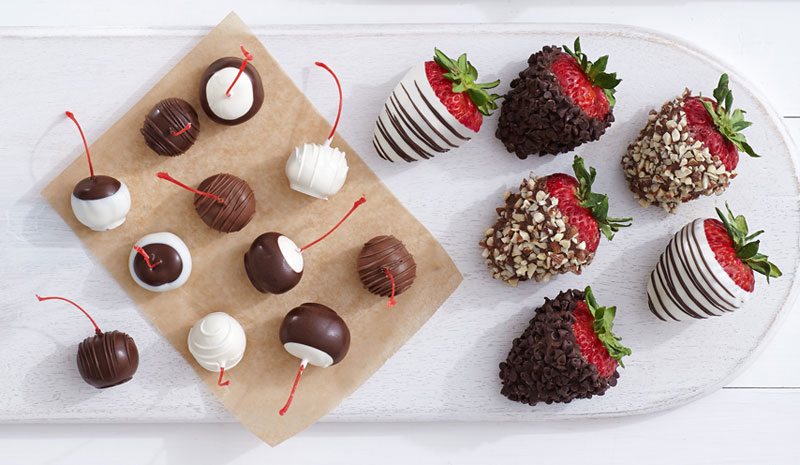 Too busy to bake? Let us do the work for you. Our decadent twist on Dad's childhood favorite, our twice-dipped cherries are the one exception to the "no double-dipping" rule. If Dad's been extra good this year, pair them with dipped strawberries topped with almonds, chocolate chips and drizzles. Find these dipped fruit treats on our website. Pair your treats with some of these fantastic Father's Day gifts. Dad will love them!
Indulge Dad
Which dessert will you make Dad? Will you make one of these or your own special recipe. Let us know in the blog comments.