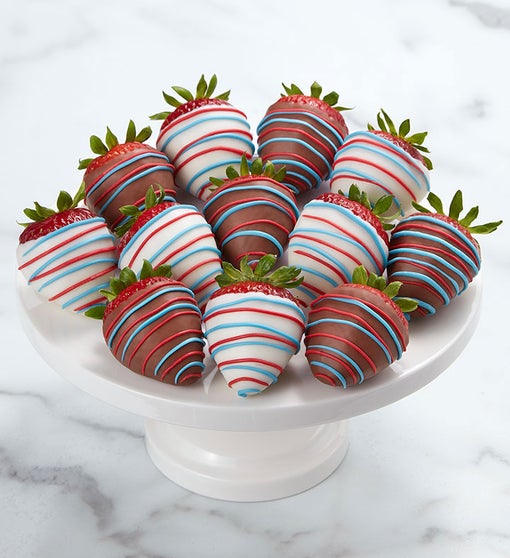 18 Red, White & Blue Desserts
 Red, White and Blue Tart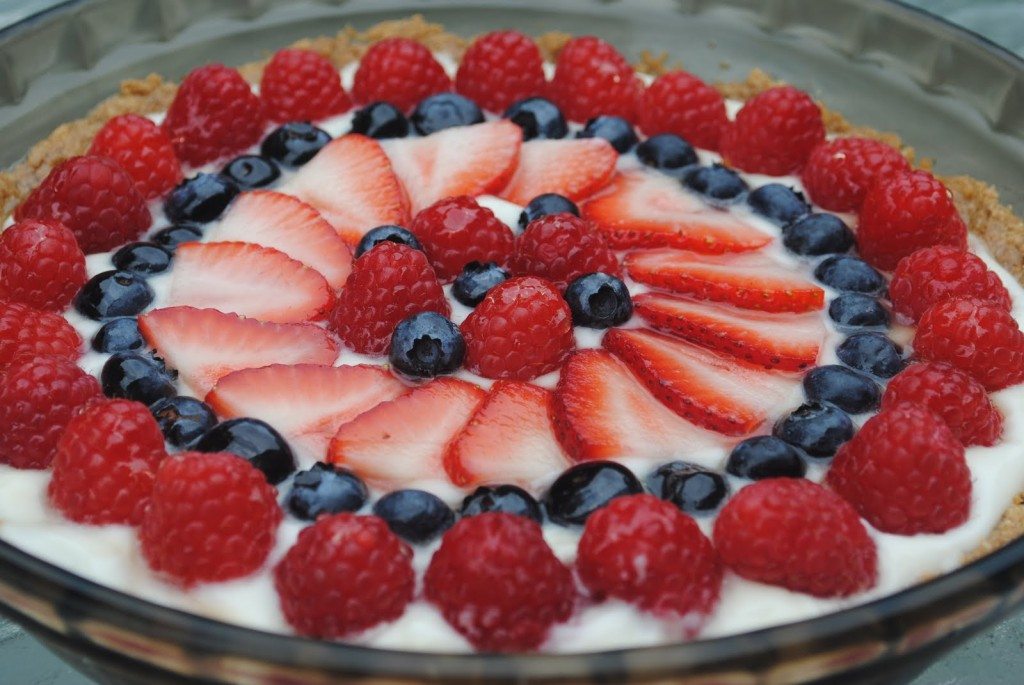 If you prefer your dessert a little on the lighter side, this tart is perfect. This treat pairs sweet berries with the flavors of pineapple and honey. Source: Cook. Eat. Enjoy. Repeat.
Patriotic Cheesecakes Topped With Raspberry Gelee and Fresh Berries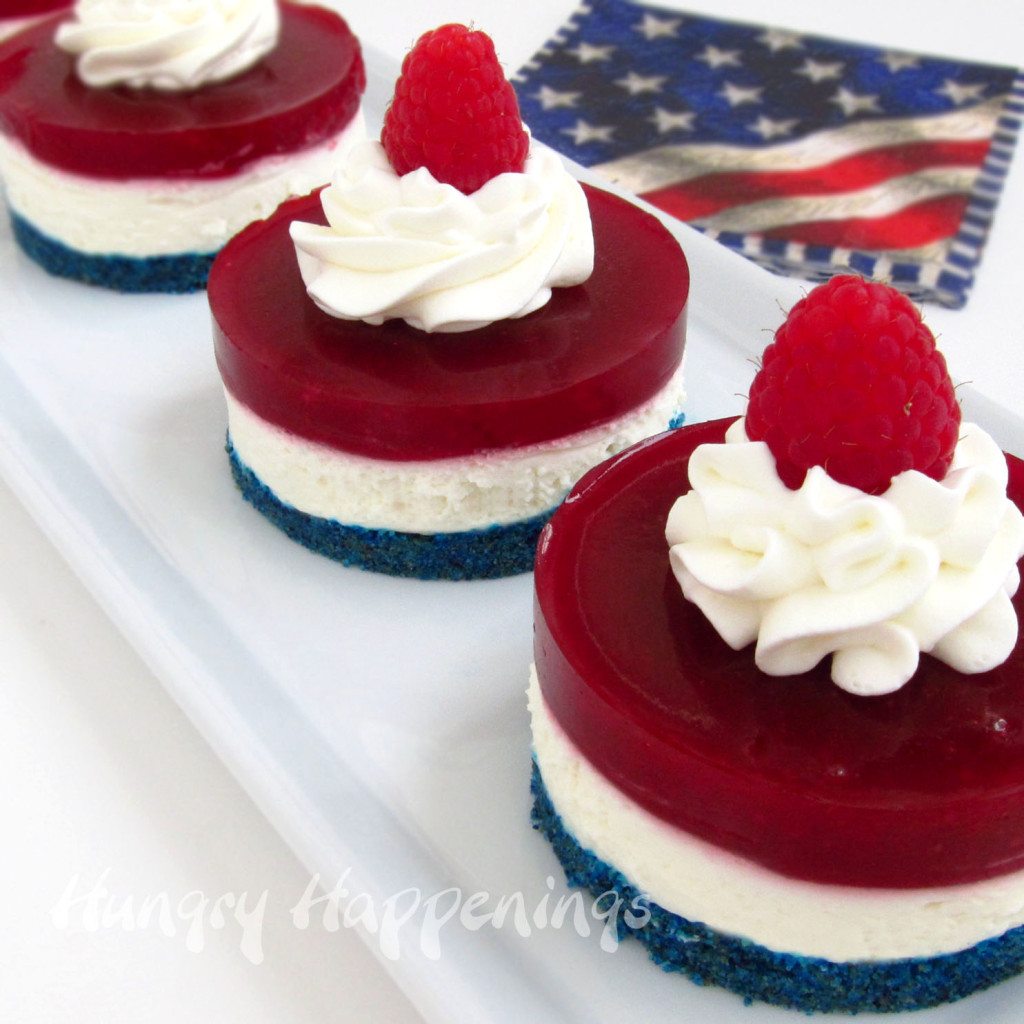 This no-bake dessert is simpler than it appears. Raspberry gelee and fresh berries add a bit of summer sophistication to this rich cheesecake. Source: Hungry Happenings
Red, White and Blue Trifle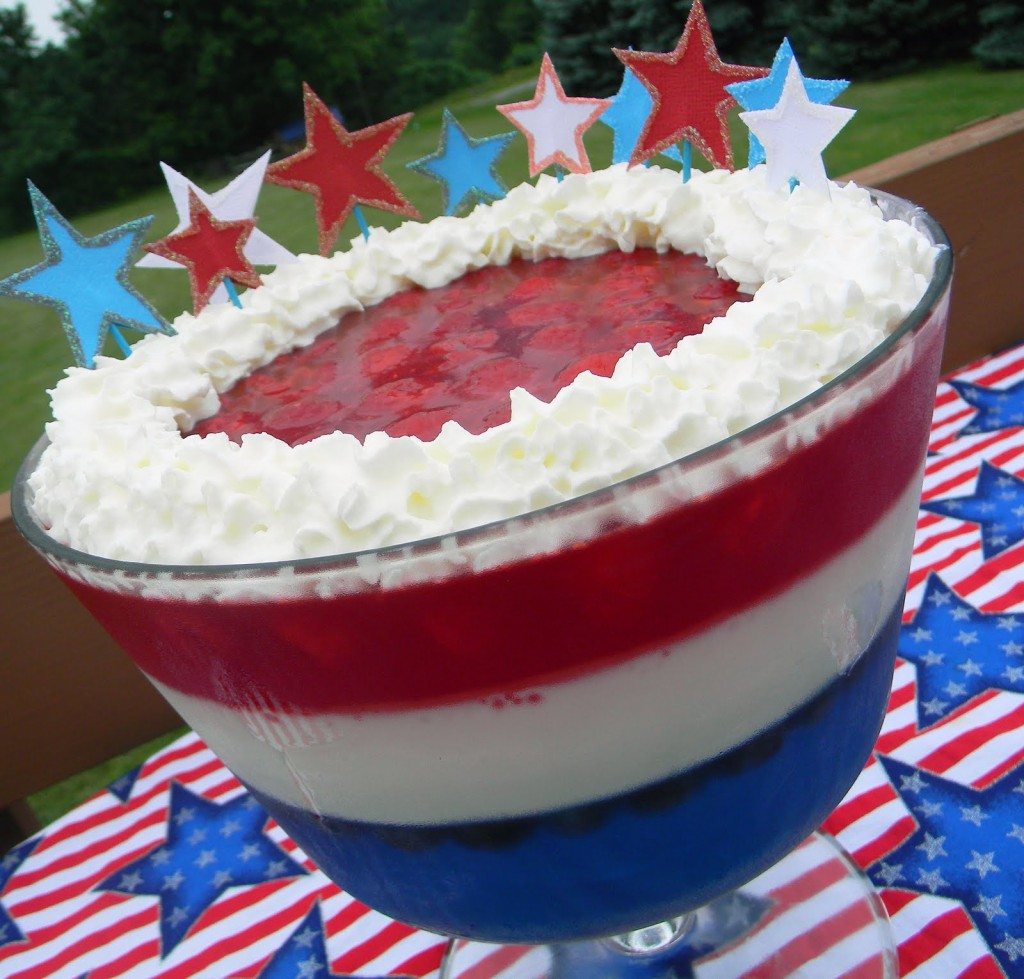 Raspberries and blueberries are always summer favorites, which is why this trifle is just right for a festive July 4th barbecue. Source: It's All Good.
Red, White & Blue Dipped Oreo®s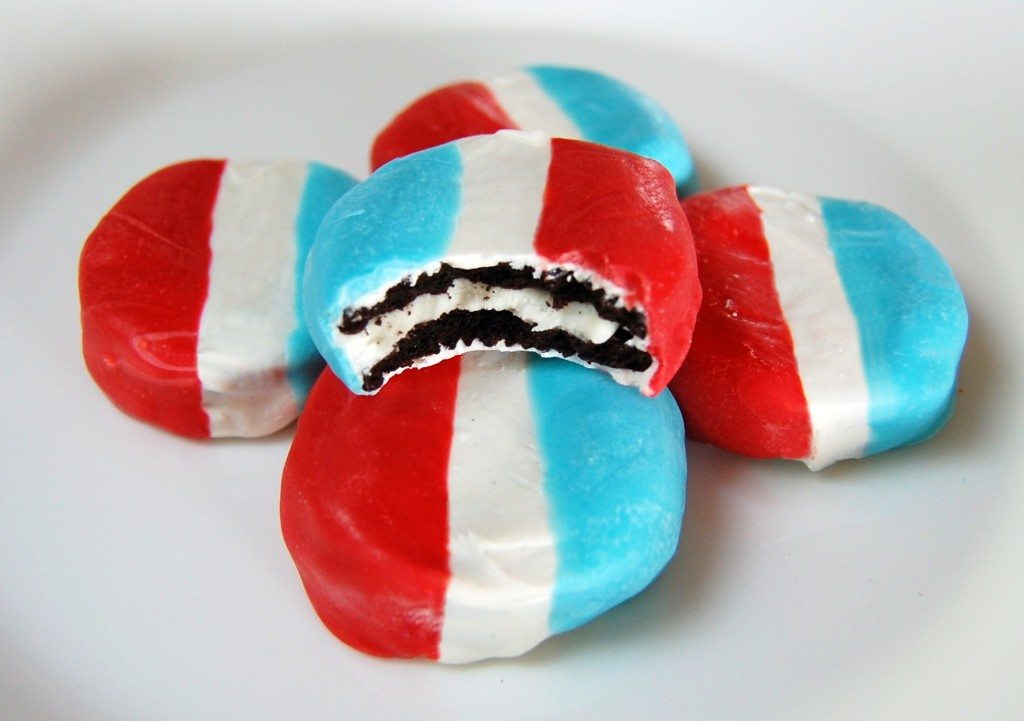 Everyone loves Oreos, right? This recipe reinvents the childhood favorite with patriotic flair. Simply dip the cookies in red, white and blue candy melts. Source: Cooking Mamas
Red, White and Blue Velvet Cupcakes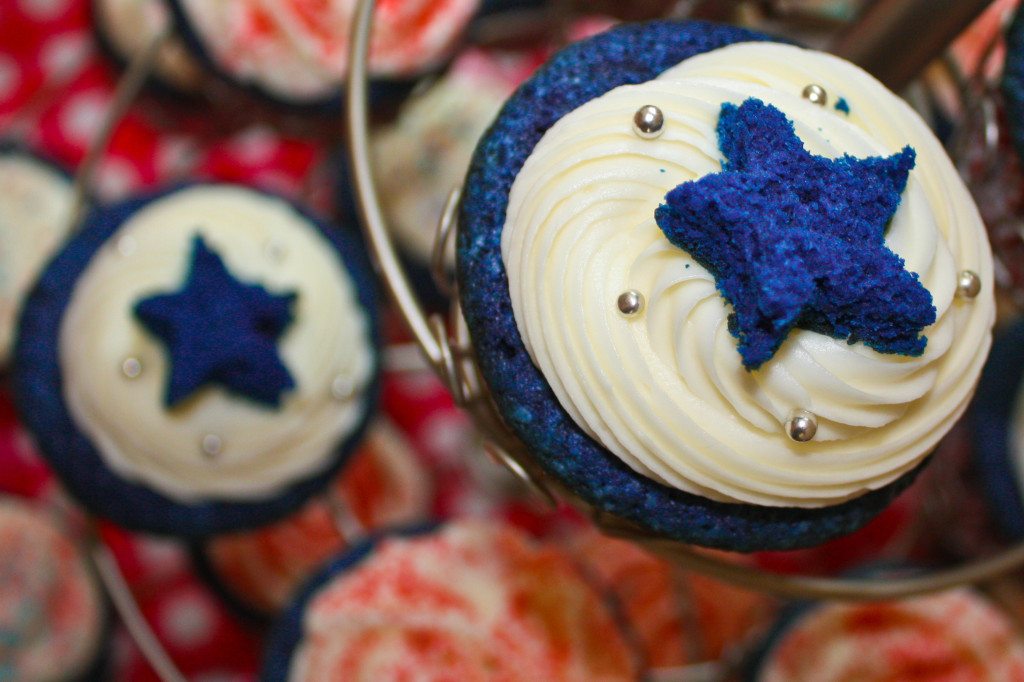 What do you get when you cross a sugar cookie with a cupcake? Red, white and blue velvet cupcakes! Sugar-cookie-flavored cupcake batter is topped with almond cream cheese frosting. Decorate them any way you like to make a fabulous and festive dessert. Source: JavaCupcake
Blue Velvet Cupcakes With White Coconut Frosting and Strawberry Syrup Drizzle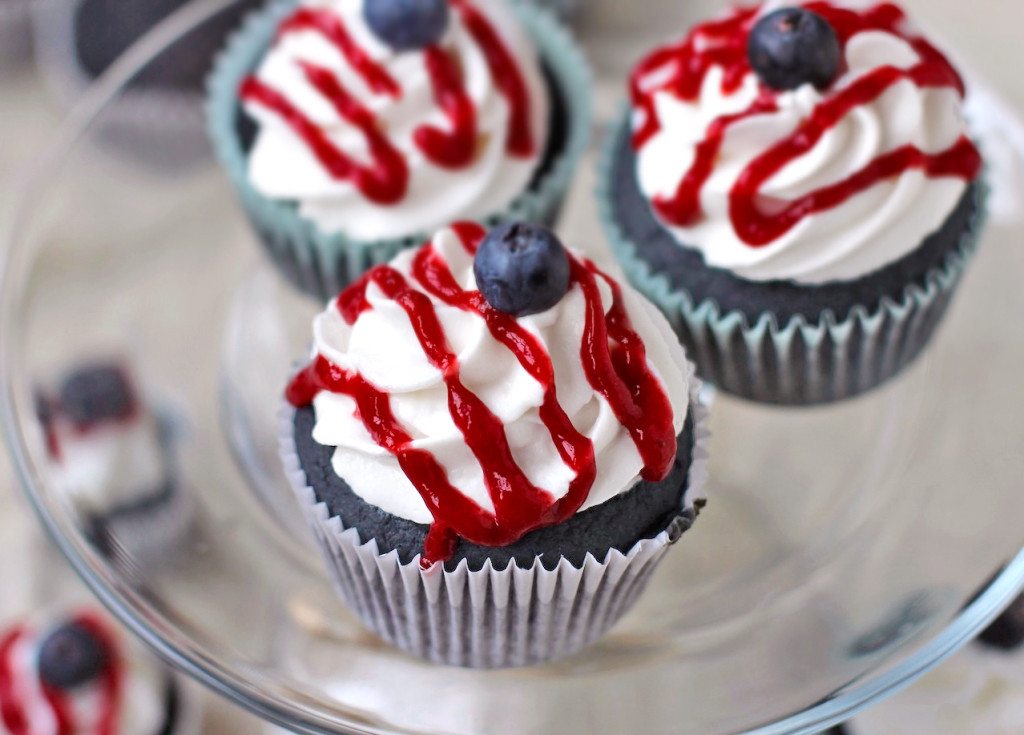 Want a dessert that tastes decadent, but is actually on the healthier side? These cupcakes deliver. They're whole-grain, gluten-free, low in sugar and high in protein.  Source: Desserts with Benefits
Red, White & Blue Dessert Pizza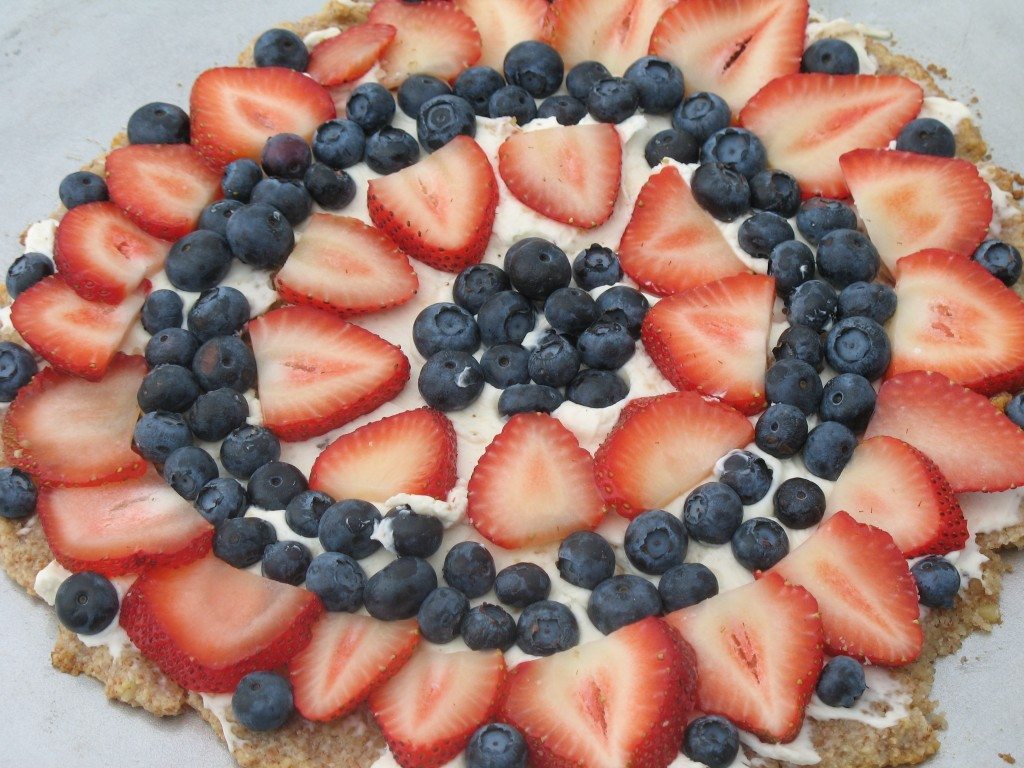 This fruit pizza recipe uses almond flour and pine nuts for a healthy twist on the popular dessert. Source: Your Lighter Side
Red, White & Blue Rice Krispie® Treats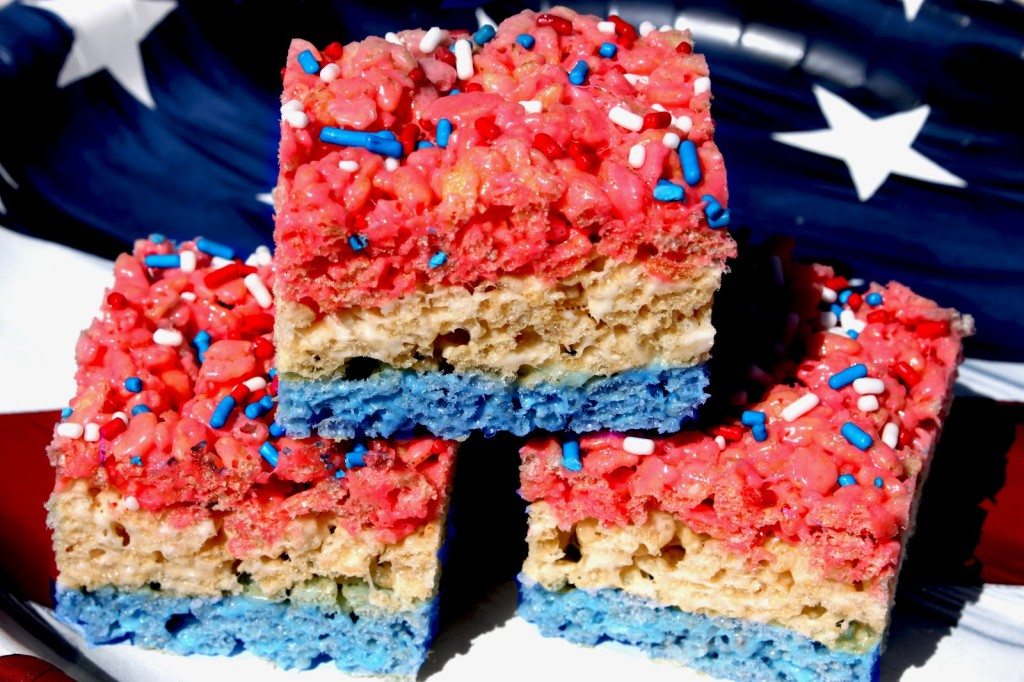 Give this kid favorite a patriotic makeover. The adults won't be able to resist these red, white and blue Rice Krispie treats either. Source: The Recipe Nut.com
Red, White and Blue Salad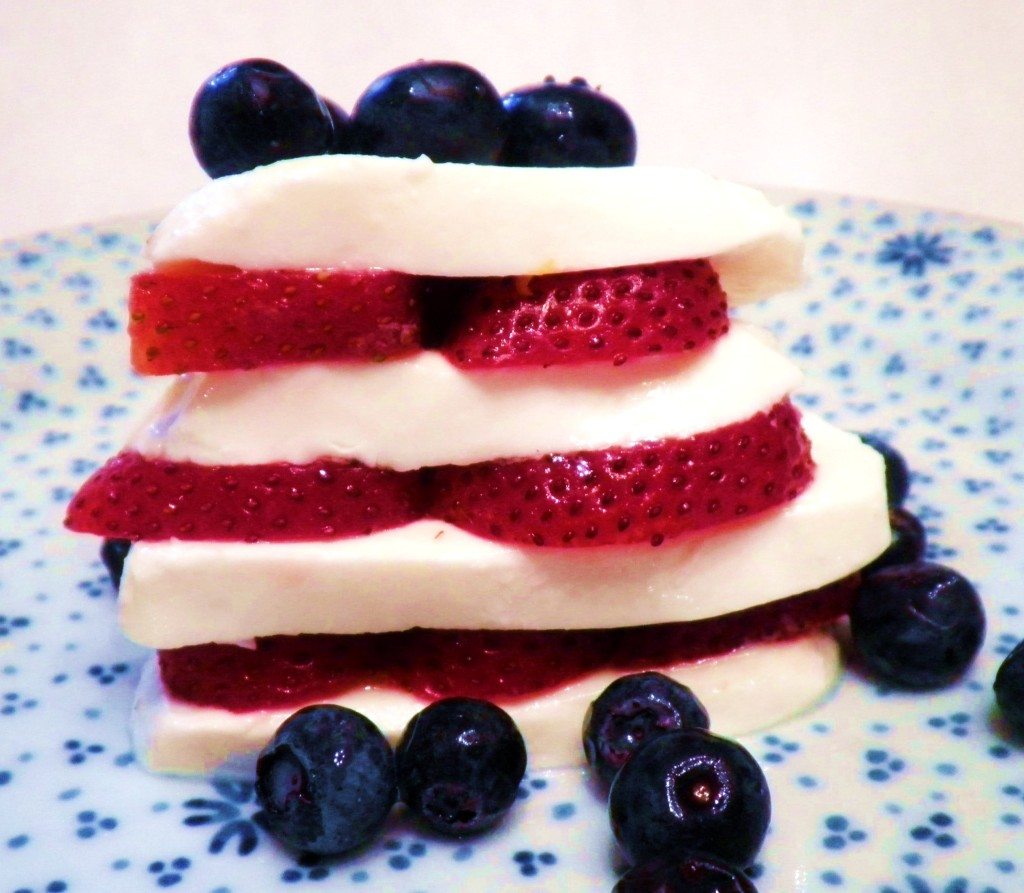 A mix of buffalo mozzarella, fresh berries and orange, this "salad" suits sophisticated tastes. If you're having an adults-only party, add a splash of Grand Marnier. Source: mamaguru
Ricotta Cheesecake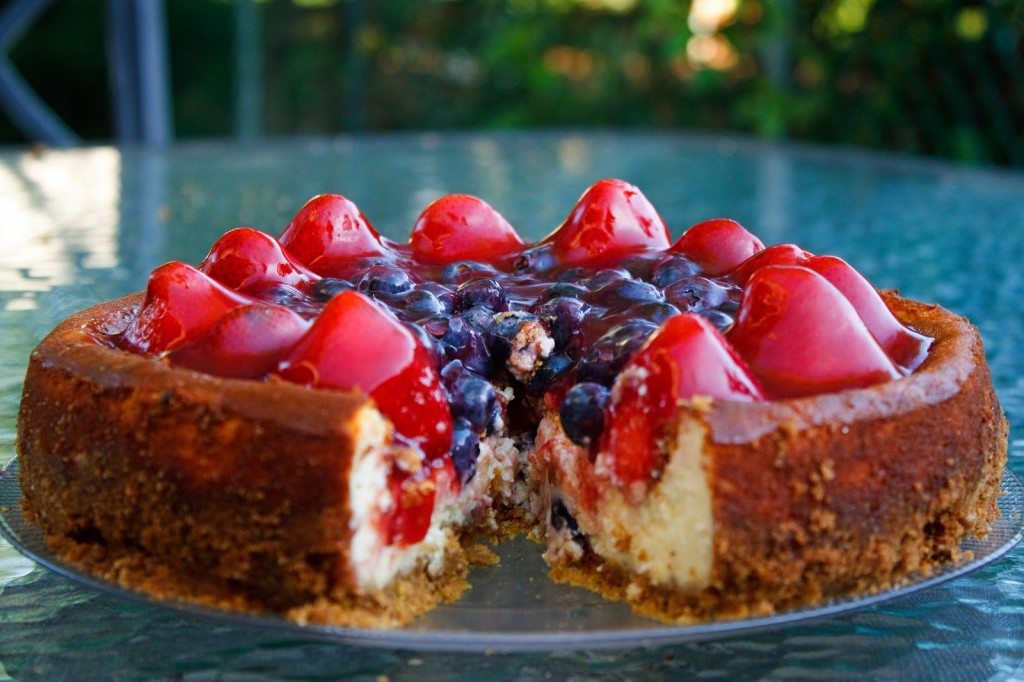 The sweetness of this cheesecake teams well with savory barbecue. Roasted pistachios, mascarpone and lemon are just a few of its complex flavors. Source: Chef Dennis
Red, White and Blue Ombre Cake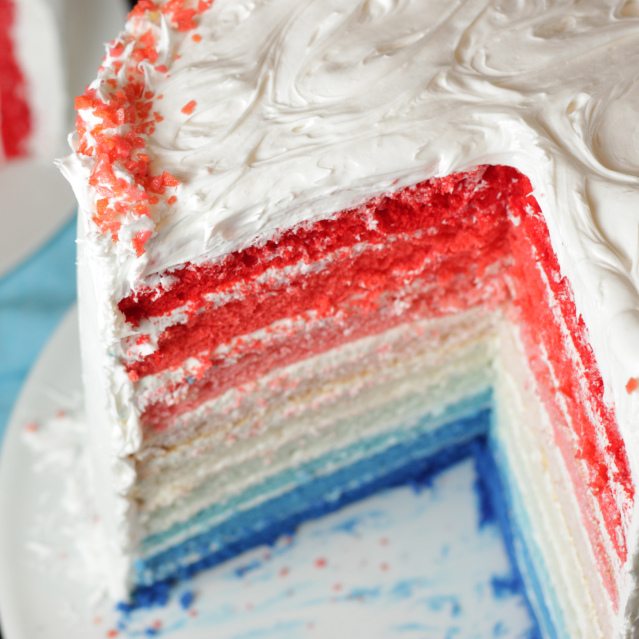 This chic and colorful cake takes time to prepare, but your guests' salute to your baking skill will make it worth it. Source: The Purple Mixer
4th of July Cake Pops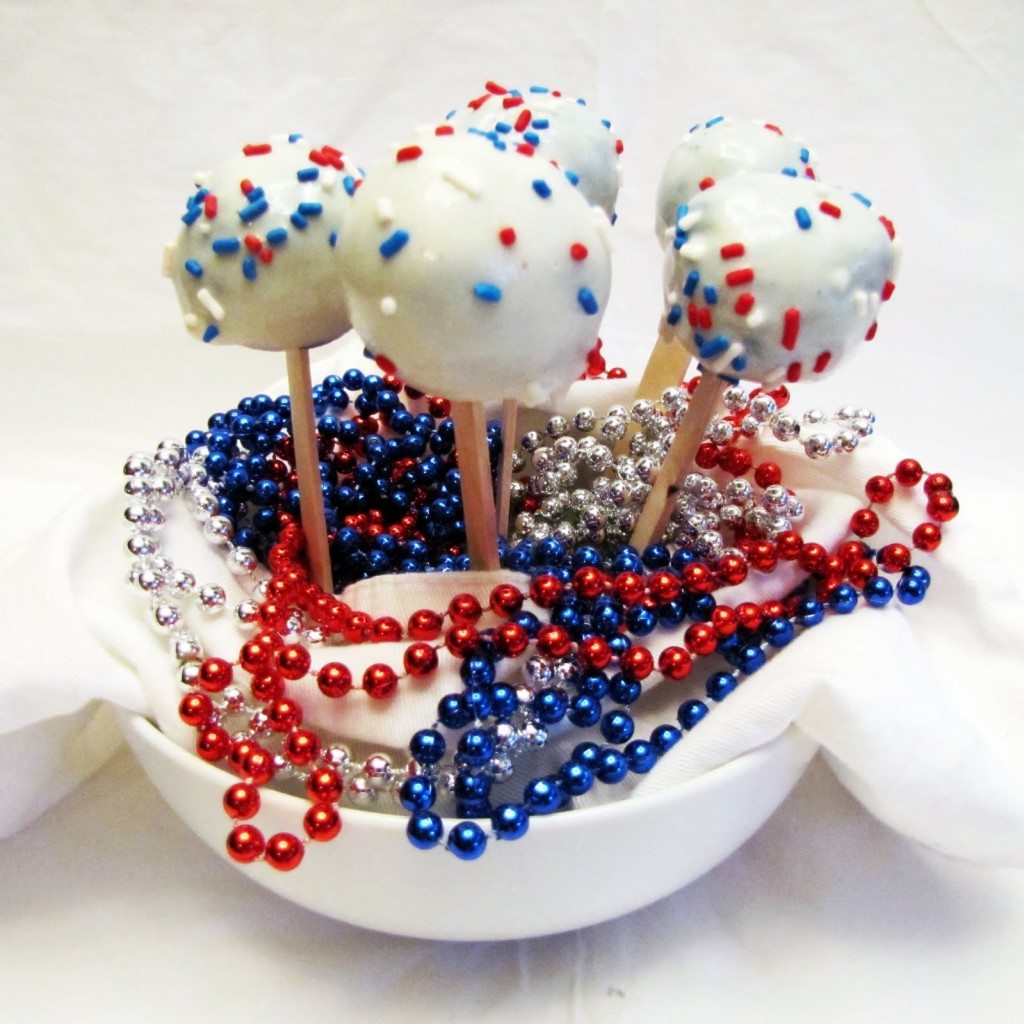 These cake pops are decorated in their Independence Day best. Bake them from scratch, or take a shortcut and decorate our vanilla cake pops with red, white and blue frosting and sprinkles. Source: Rumbly in my Tumbly
Stars and Stripes Forever Cookies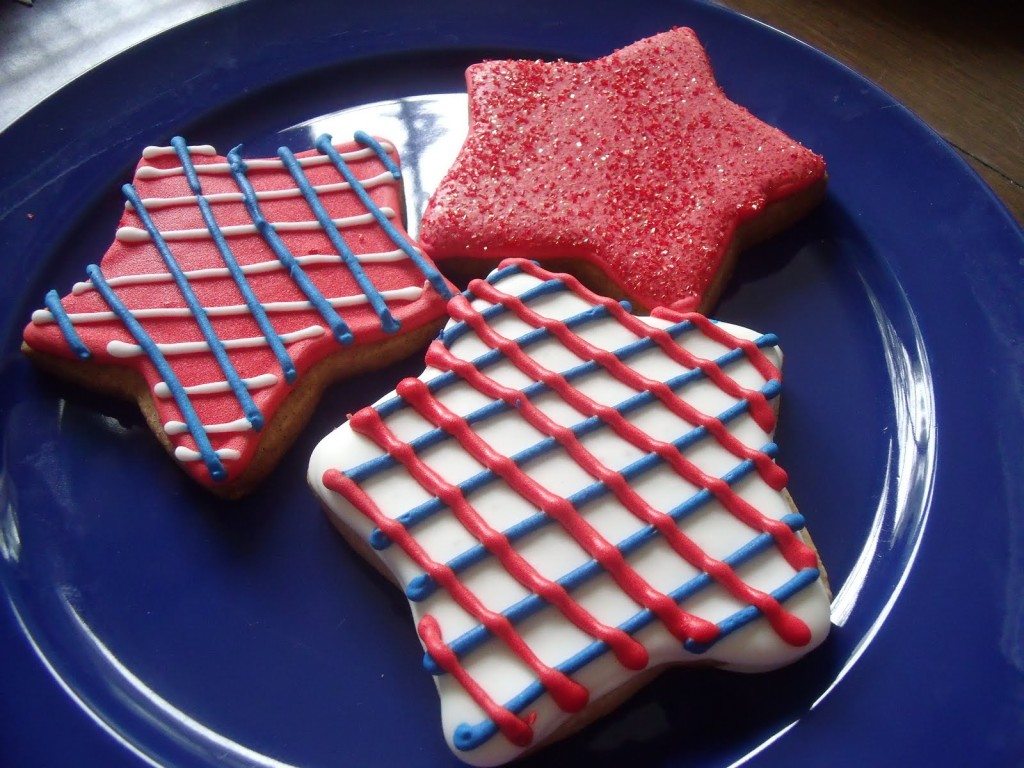 More than delicious cookies, these also make great table decorations. They're sure to be a big hit with guests of all ages. Source: pink apron baker
Patriotic Trifle Dessert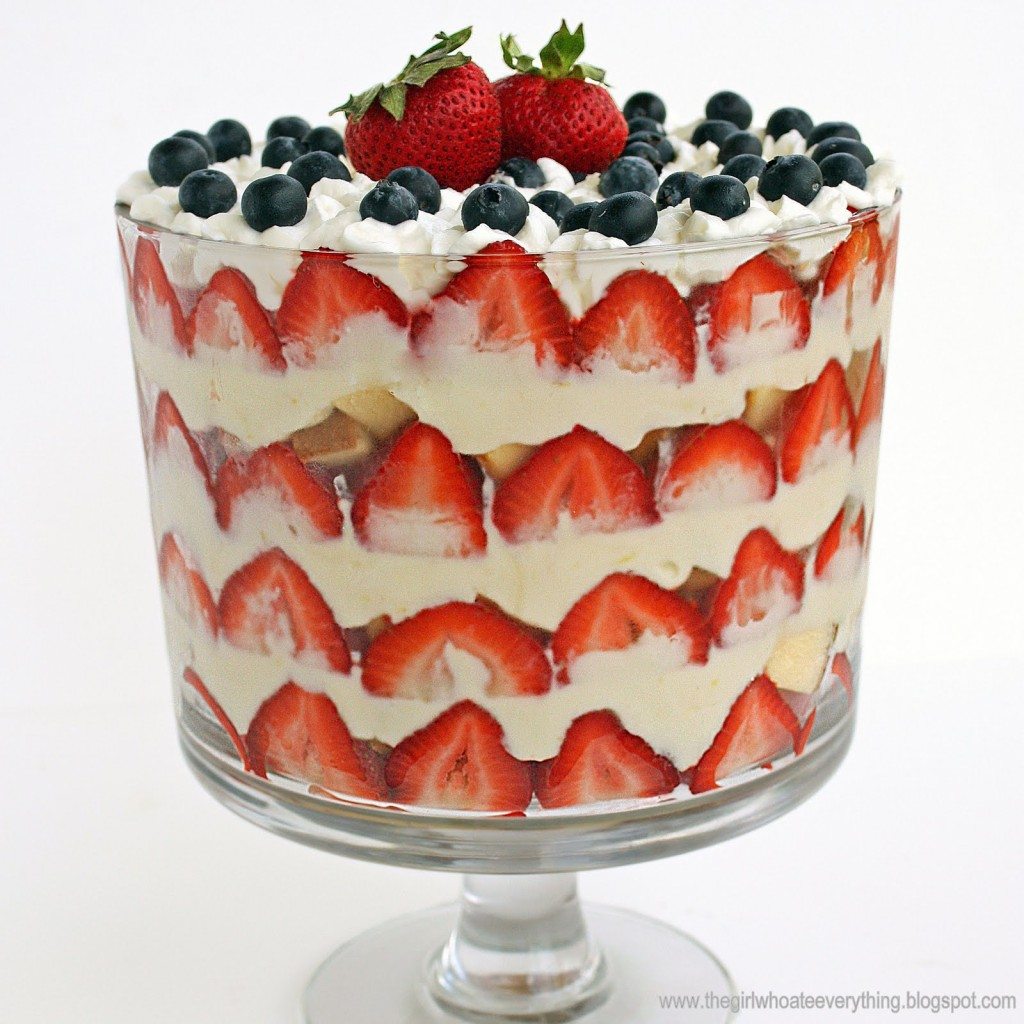 This trifle is as beautiful as it is delicious. Ripe berries topped with sweet whipped cream create a refreshing dessert for hot summer days.Source: The Girl Who Ate Everything
4th of July Cookie Bars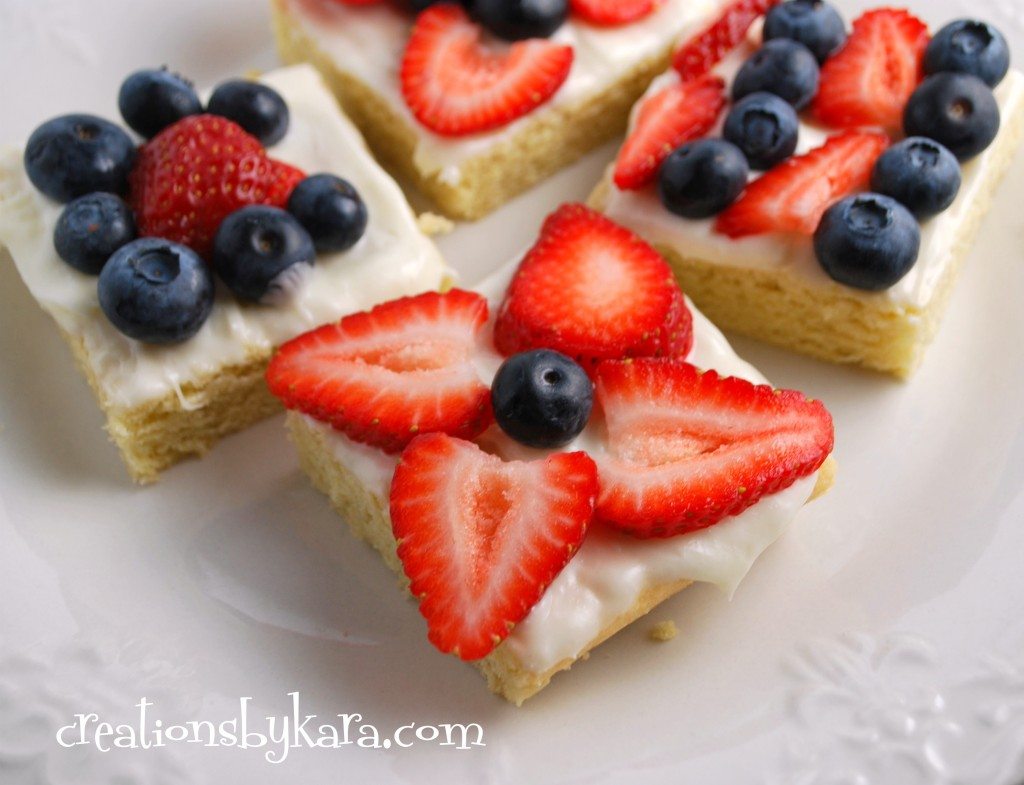 These cookie bars can be decorated to look like flowers, flags or any other patriotic design you'd like. They're easy, fun and delicious. Source: Creations by Kara
4th of July Pops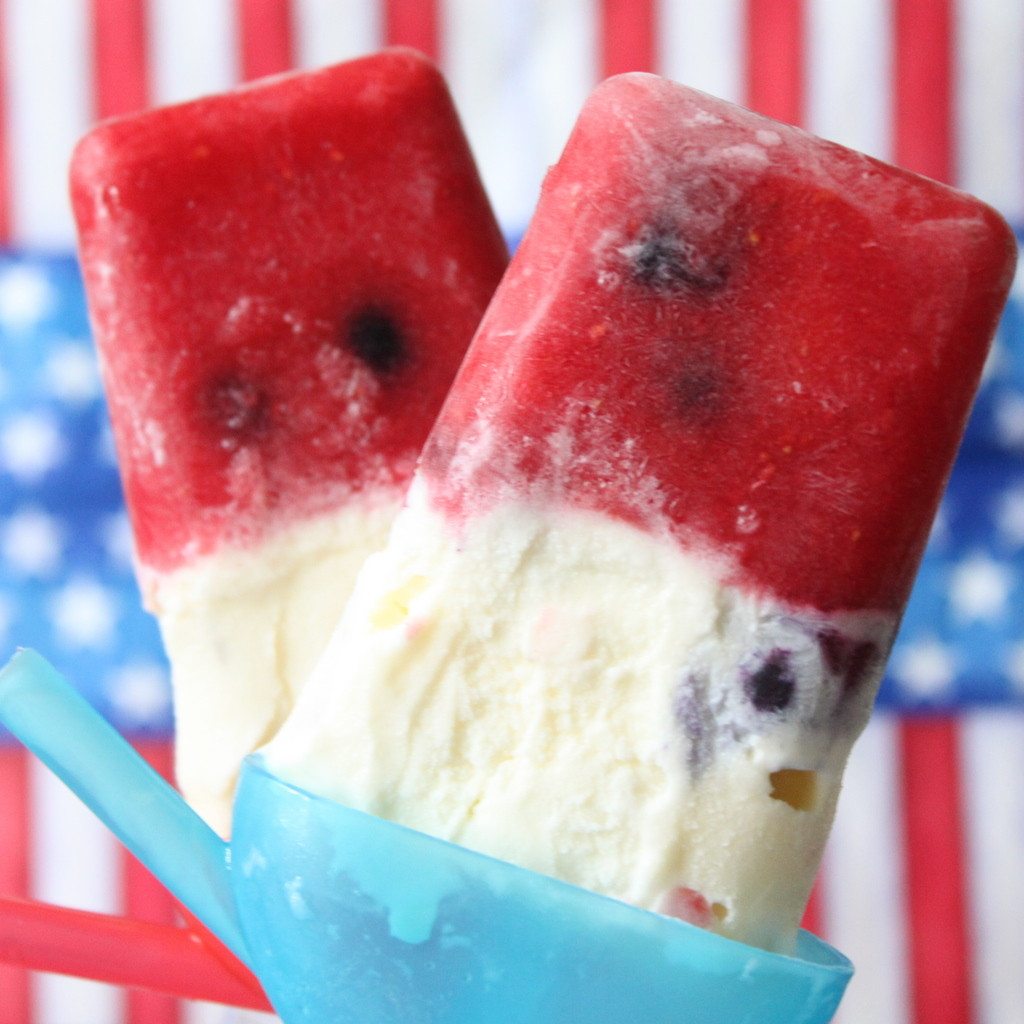 The sun is out and the temperature is high. What better way to cool down than with pops made from homemade french vanilla ice cream and raspberry puree? Source: Itsy Bitsy Foodies
Firecracker Berry Frozen Yogurt Pops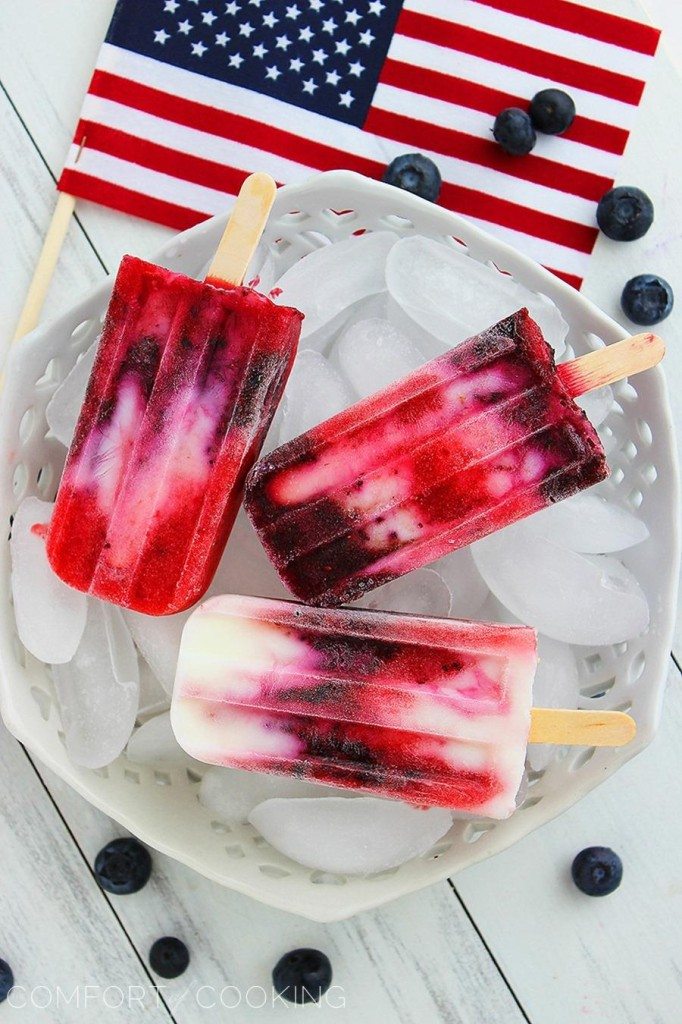 These fresh fruit and yogurt pops are cool, healthy, delicious plus as vibrant as a Fourth of July firecracker. Source: The Comfort of Cooking
Star-Spangled Strawberries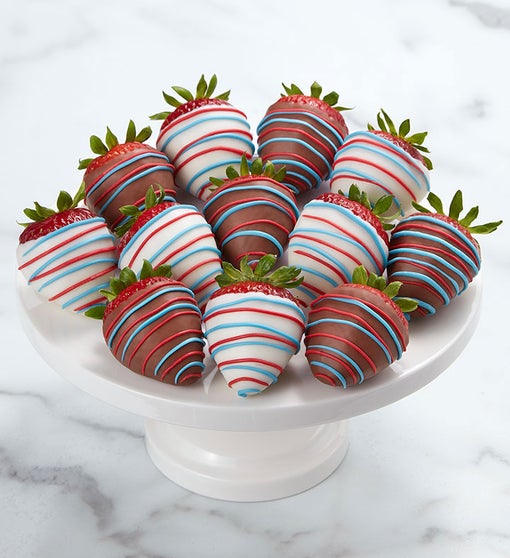 Perfect for summer's all-American celebrations, our Star Spangled Berries are dipped, delicious and easy. Just tell us where the party is, and we'll deliver.
What's Your Fourth of July Favorite?
What's your favorite red, white and blue dessert? Let us know in the blog comments.