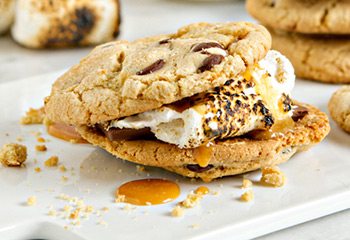 The 15 Best Dessert Recipes of 2014
Lemon Blueberry Layer Cake
This tantalizing recipe from Sally's Baking Addiction received 723,000 (yes, you read that right) shares! There's good reason for this, as the zesty cake does not take much prep time; plus you can refrigerate the ingredients for up to three days. This delightful cake also looks excellent no matter the temperature outside.
Pumpkin Sugar Cookies
Pumpkin is good any time of year, especially when it's a sugar cookie. Le Creme de la Crumb created these delicious cookies using simple ingredients and added a little pumpkin spice. It was shared over 113,000 times, and the frosting on top just makes this recipe that much more delicious.
Cinnamon Roll Apple Pie
People think about foods that would combine well all the time, but we doubt anyone has come up with something as tempting as this. The pie from Inspired By Charm was shared more than 71,000 times. It takes a breakfast favorite and combines it with a holiday staple.
Peanut Butter Cookie Dough Bars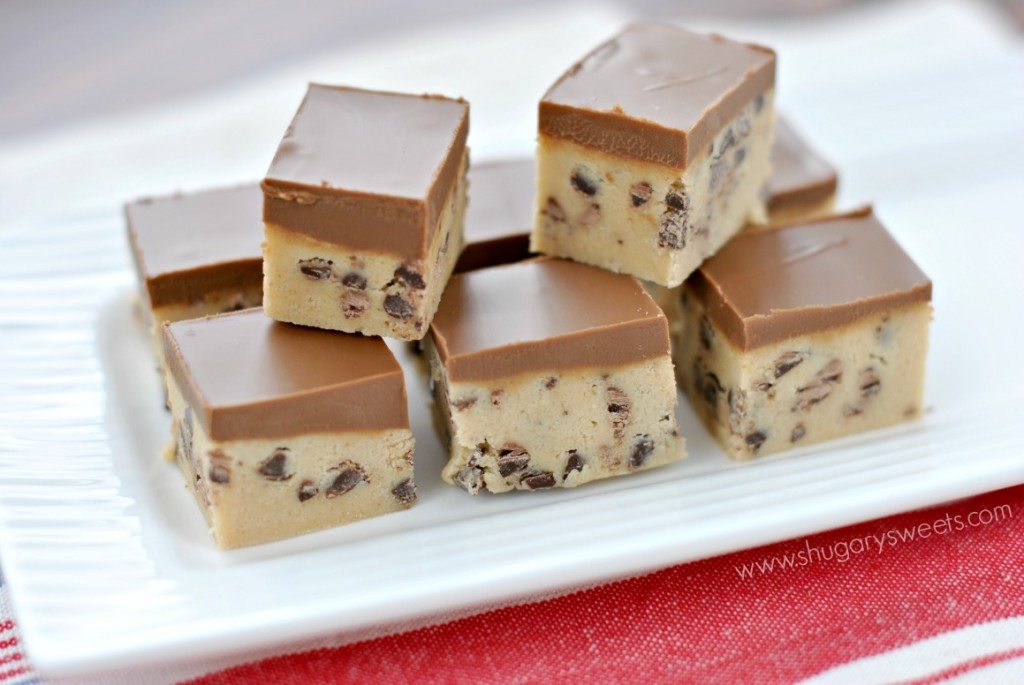 Everyone knows the dough is the best thing about making cookies. This recipe from Shugary Sweets was shared 60,000 times, and took the simple concept of cookie dough a step further by turning them into bite size bars with peanut butter.
Apple Pie Biscuits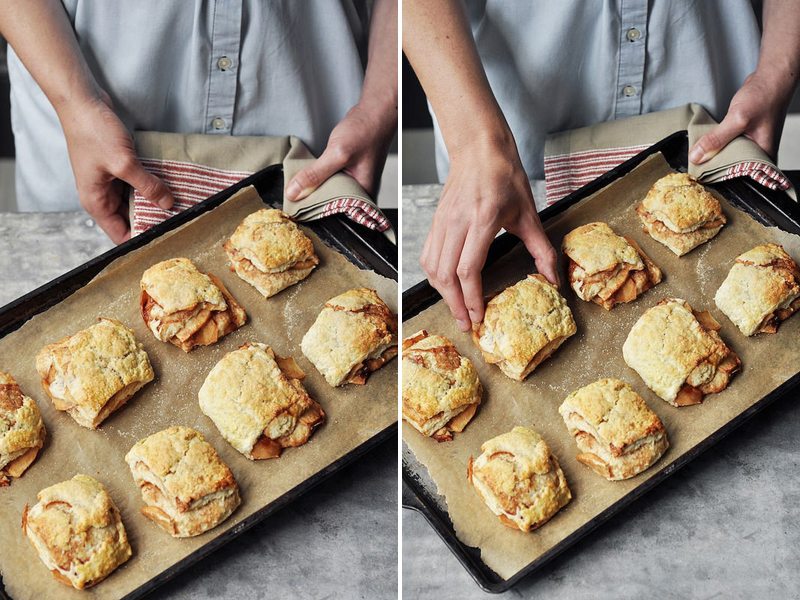 Apple pie is generally loved by all bakers and chefs, and there is no shortage of creative ways to make it. With 50,000 total shares, everyone seems to love Joy the Baker's bite-size biscuit variety. With all the mixing, rolling and cutting, it's the perfect dessert recipe for family get-togethers.
Bubble Gum Frosting Cupcakes
Nothing says "fun" like bubble gum cupcakes. It almost sounds like the title to a Taylor Swift song. Everyone who saw Sprinkle Bake's recipe must have felt the same way, because it was shared 44,500 times. The gelatin bubble on top just makes it that much more fun, and it's the perfect treat after a meal.
Salted Caramel Brownie With Pretzel Crust
We doubt a more perfect combination of sweet and salty exists. This recipe from Bakers Royale uses pretzel crust to complement soft and gooey brownie-caramel with a satisfying crunch. This decadent dish was shared just over 43,000 times.
Snow Ice Cream
If you live anywhere in the U.S. north of Dallas, you likely have experienced at least a bit of snow. With this inventive recipe from Gimme Some Oven, you can now turn it into dessert. By throwing a few cups into a milk mixture, you have the perfect homemade treat. Folks in Buffalo could make a fortune with this recipe that was shared 43,000 times.
Simple Chocolate Birthday Cake
There's just no substitute for homemade. Rather than running out to the market or ice cream shop for a cake, why not use Half Baked Harvest's recipe for chocolate cake? This chocolate delight was shared 37,500 times, and we think it's because you can go from mixing to eating this scrumptious dessert in only one hour.
Fruit Ice Cubes
For those that want a healthy dessert, this creative recipe from Design Love Fest is there to save the day. By cutting up fruit and placing it in the ice tray with a little water, you'll create a flavorful drink. Having been shared almost 30,000 times after being posted in May, this was obviously the perfect summer treat.
Salted Caramel S'mores
A campfire staple gets an upgrade thanks to My Baking Addiction and their scrumptious recipe. Just when we thought s'mores couldn't get any better, now we're adding salted caramel to the mix? And chocolate chip cookies? It's no wonder this got 29,500 shares. Whether by the campfire or the living room fire, this dessert sounds amazing.
Fruit Macarons
A perfect recipe for the artist in all of us, these fruit macarons from Sugar and Cloth cite the use of food markers to really brighten them up. So technically, there is no fruit in these, they're drawn to look like fruit. Which is more fun if you ask us. This dessert was shared almost 19,000 times.
Kit Kat Cream Cheese Brownies
Such creativity with a dessert staple certainly deserves some recognition, and this one from Bakerella got much more than that from dessert enthusiasts. It was shared 17,500 times, and all those who made it were certainly thankful to those who shared such a divine recipe.
Buttermilk Cake With Rhubarb Buttercream
This recipe, which includes cardamom cream as well, was adapted by the Vanilla Bean Blog and shared almost 8,000 times. The cake certainly rewards the baker who pays attention to detail, as there are quite a few of them. But it's meant to be fun to bake, and the exquisite taste and texture from the final product is definitely worth the work.
Coconut Cream Pie Bars
For those who love a light and fluffy dessert, look no further. This delight from Bake or Break has everything you could ask for—from the vanilla wafer crust, to the cream cheese filling, all the way up to the toasted coconut. This recipe was shared 7,600 times, and we think it might have something to do with that layer of vanilla pudding.
Did you have a favorite recipe? Vote for it in the poll below!