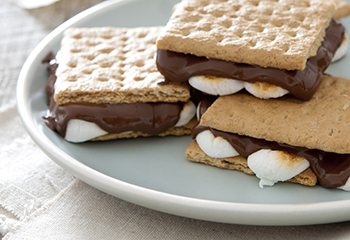 Campfire S'mores, 11 Ways
Gourmet s'mores: Just because the sleeping situation is rustic, doesn't mean the dessert menu has to be. Upgrade your s'mores with gourmet chocolate bars, creme brulee marshmallows and hazelnut graham crackers.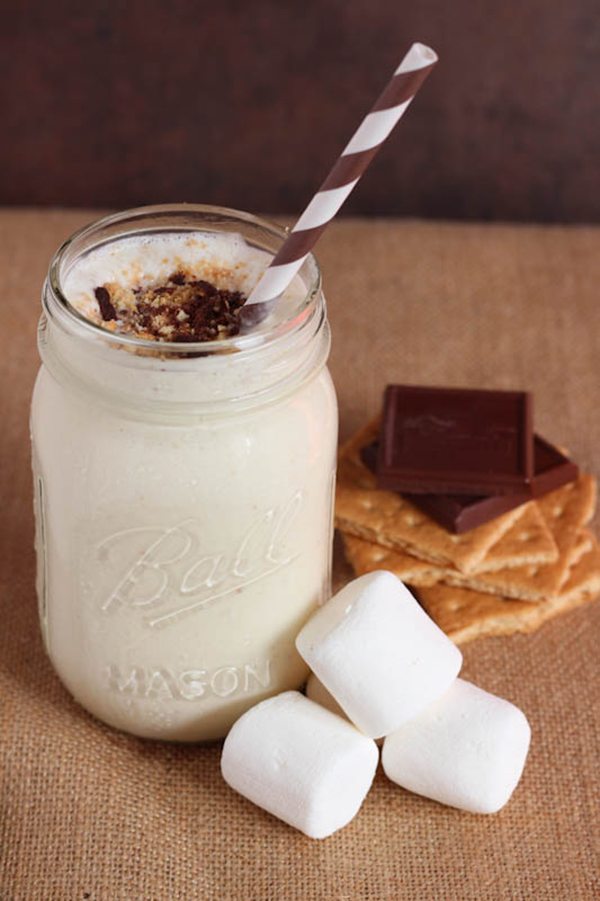 Milkshake s'mores: If your campsite includes an electrical outlet, pack ice cream and your blender and add roasted marshmallows for Spoonful of Flavor's creamy s'mores milkshakes–perfect for a hot summer night.
PB s'mores: Keep it simple with fresh strawberries, or get fancy with hibiscus jelly, papaya jam or bitter orange marmalade. And of course, don't forget the peanut butter.
Brownie s'mores: Want to keep the little ones away from the fire pit? Portuguese Girl Cooks has brownies you can bake with graham cracker crumbs and roasted marshmallows before you hit the road.
Cookie s'mores: For the next trip to the lake house (or the campsite with a full kitchen), bring Carlsbad Cravings' soft and chewy cookies mixed with crunchy graham cracker crumbs.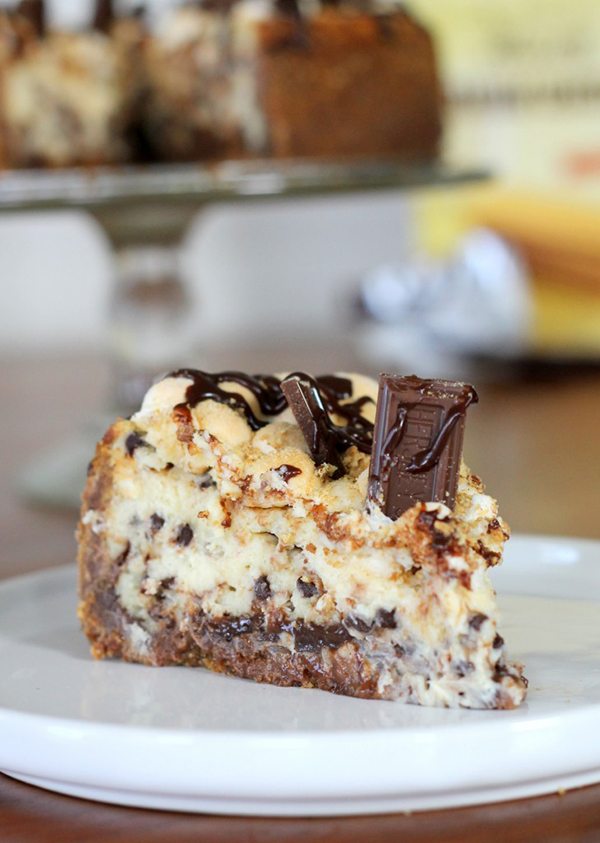 Cheesecake s'mores: Even after you return to civilization, Bakerita has a s'mores cheesecake that will still hit the spot. Graham cracker crust. Warm chocolate chips. Toasty marshmallow topping. We can't stop thinking about it.
Croissant s'mores: Taking a rain check on camping this year? Stay home and make Milk and Honey's s'mores croissants instead. Stuff croissant dough with chocolate chips and marshmallows, roll, bake and devour.
Waffle s'mores: What's the first thing you crave after sliding out of your sleeping bag? S'mores, of course. Layer your chocolate and marshmallows between waffles and your favorite campfire snack just became breakfast.
Skillet s'mores: S'mores are always better when you share. Layer chocolate chips and marshmallows in a skillet and let them melt over an open fire. After a few minutes, invite everyone to dip their graham crackers in the gooey goodness.
Popcorn s'mores: Yes, s'mores popcorn. We were inspired by Erica's Sweet Tooth's simply decadent recipe. Lay popcorn on a baking sheet with Golden Graham cereal, marshmallows, chocolate chips and drizzle with melted chocolate for a delicious treat no one was expecting but everyone will love.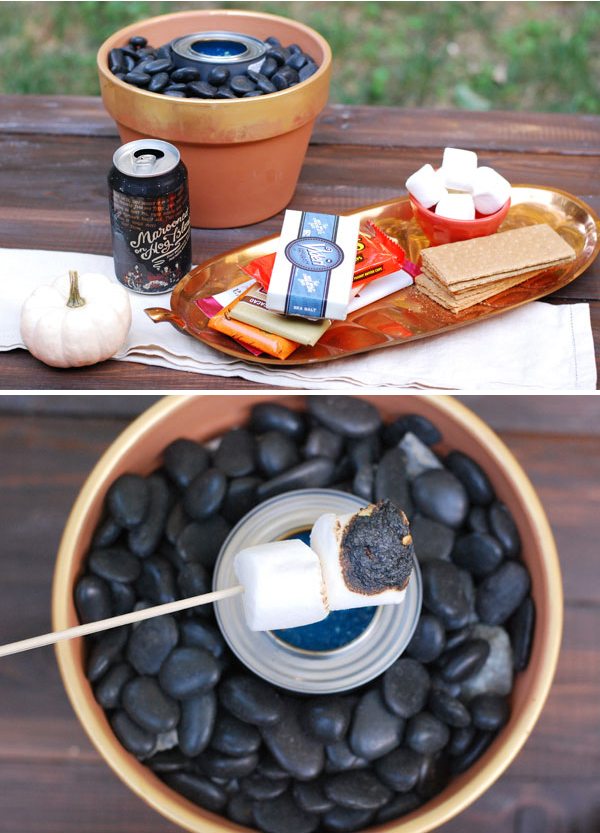 Backyard s'mores: Take the kids on a camping adventure in the great outdoors behind your house. Make Twin Stripes' backyard s'mores without the fire using a terra cotta pot, aluminum foil, a Sterno and some bamboo skewers.
World's Best S'mores
What's your favorite way to eat s'mores? Leave a comment and let us know.
Need a little more inspiration (and taste testing), before you can decide? Check out our Pinterest board.