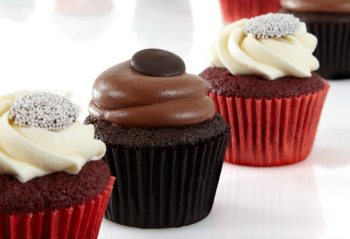 100 Dessert Lovers to Follow
If you want to quickly catch up on the latest news (or memes), few social networks are as useful as Twitter. Maybe it's the brevity of the exchange, maybe it's the propensity of Twitter users to share great links, but whatever the reason, Twitter seems custom-made for staying current with what's happening right now. Here at Shari's, we like to sneak a peek at Twitter to see what's new in the world of desserts and sweets. We're sure you do too, so we've curated this collection of "Sweetest Tweets" featuring dessert mavens, home cooks, bakery owners, pastry chefs and food bloggers all guaranteed to tempt your sweet tooth in 140 characters or less.
Top 100 Dessert Lovers to Follow on Twitter
To create our delicious list of top dessert-obsessed Twitter users, we started with some of our favorite Tweeple and looked at who they followed. Next, we perused a few of our favorite online hangouts for foodies such as Food Gawker, Dessert Stalking and Daily Food Buzz to look for the sweetest dishes being shared. Criteria for making the list included ratio of sweet to savory tweets, recency of tweets, engagement with other Twitter users, and (for bloggers) web content with a focus on desserts, baking and other sweet pursuits.
Where do you look for inspiration? If you follow someone who shares sweet tweets, drop a link in the comments so we can check them out!