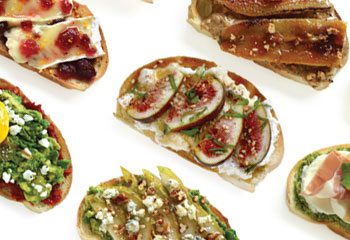 10 Amazing Toast Topping Ideas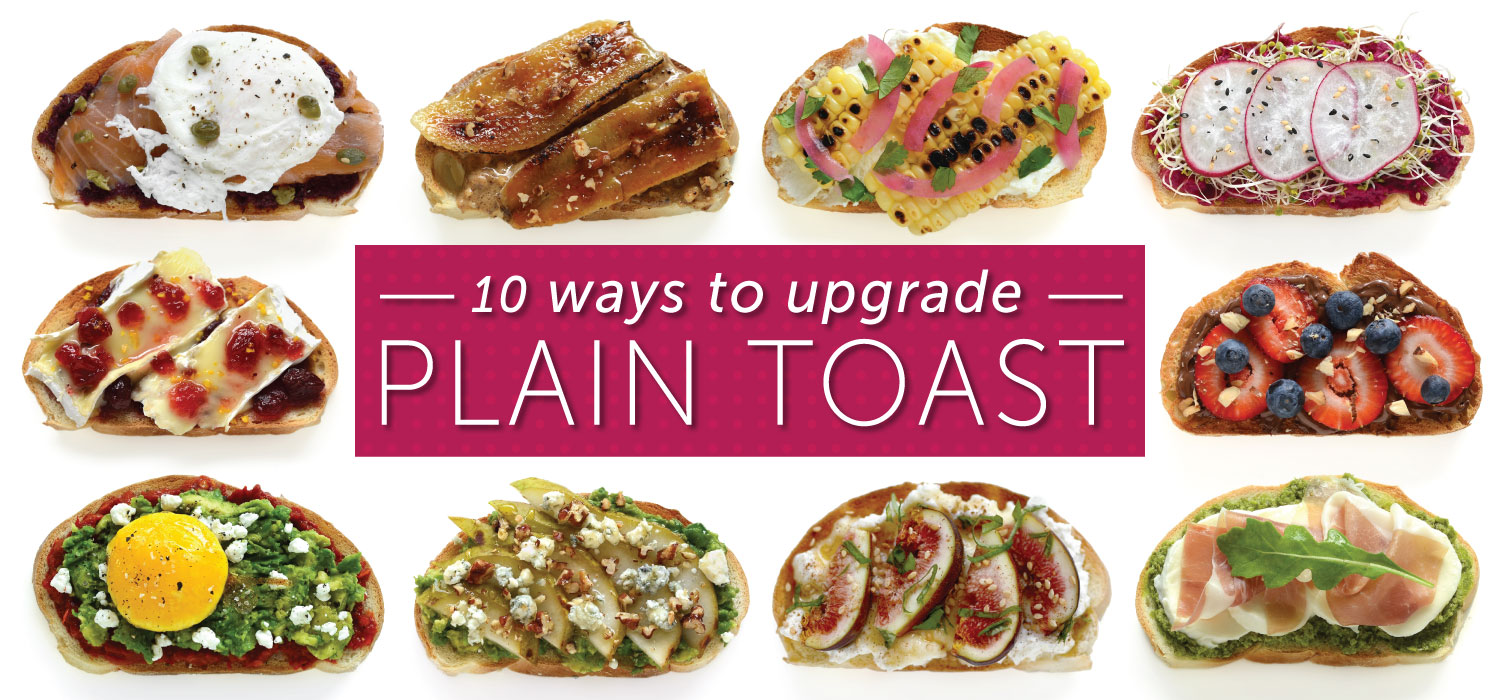 Fancy Toast 101
Although there's no correct way to make toast, we like the follow this tried-and-true formula. First, add spread to the toast. This could be avocado, almond butter, pesto, or anything else you choose. Then add veggies, meat or fruit. Garnishes go on last. They not only add flavor, they also make the meal beautiful.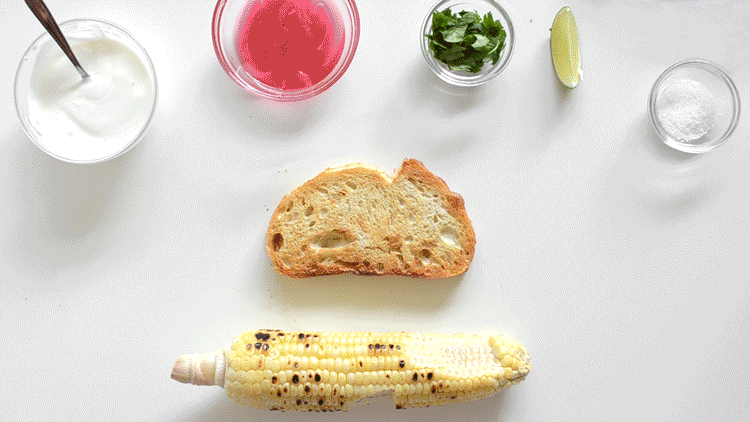 Whether you're planning a party, crave a break from everyday sandwiches or simply want to try new flavors, we have the perfect toast recipe for you. Ready to dive into our toast topping ideas? Here we go…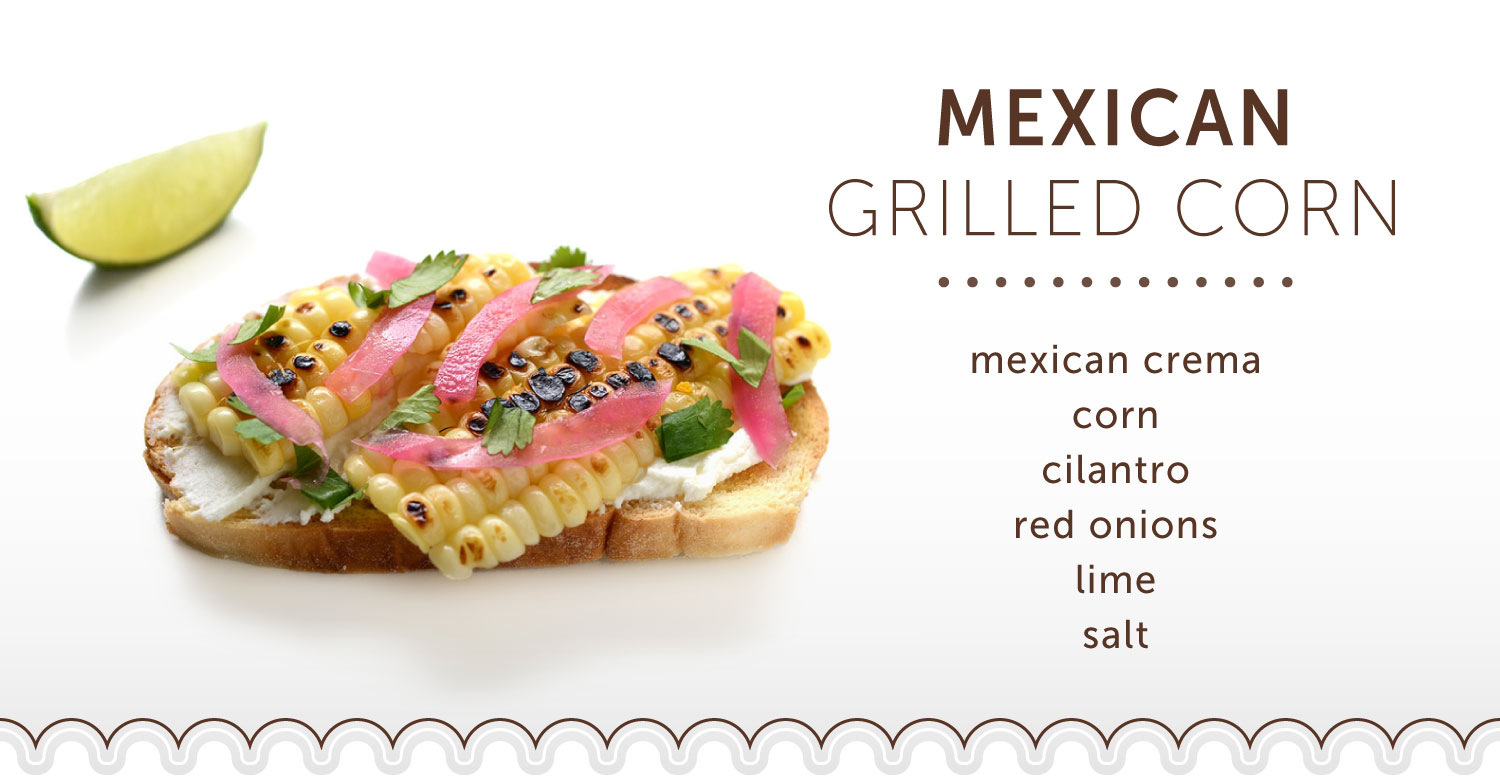 Mexican Grilled Corn Toast: Crema on tacos is great, but on toast it's delicious. If you don't have a grill for the corn, no problem! You can cook your grilled corn on a skillet. The key to the pickled onions is to leave them soaking as long as you can. We soaked ours in apple cider vinegar, lime and salt. Caramelized onions would be a close second—give them a try and let us know how it goes.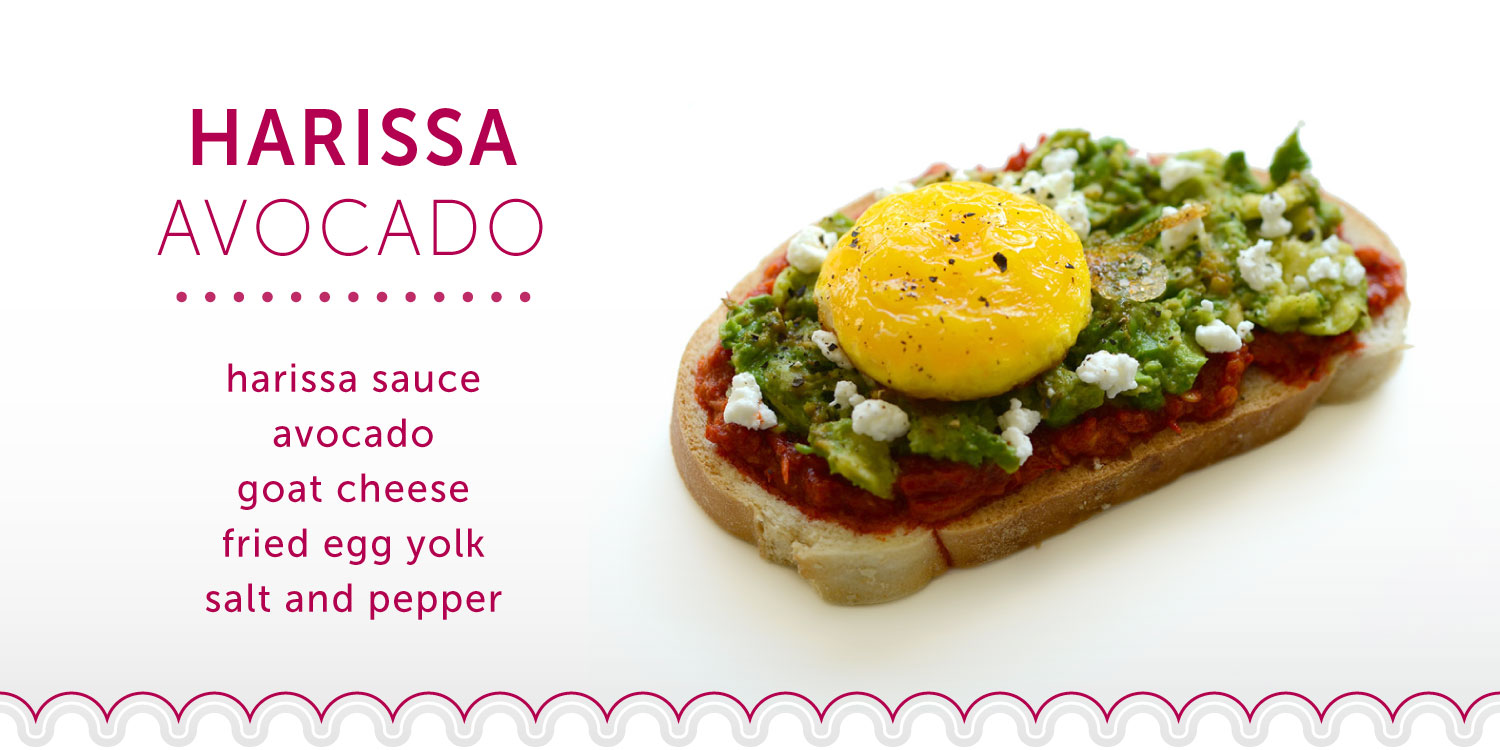 Harissa Avocado Toast: Harissa sauce can be pretty spicy, but paired with the creaminess of the avocado, it gives the perfect morning kick. And who can resist a fried sunny? This gives "eggs for breakfast" a whole new meaning.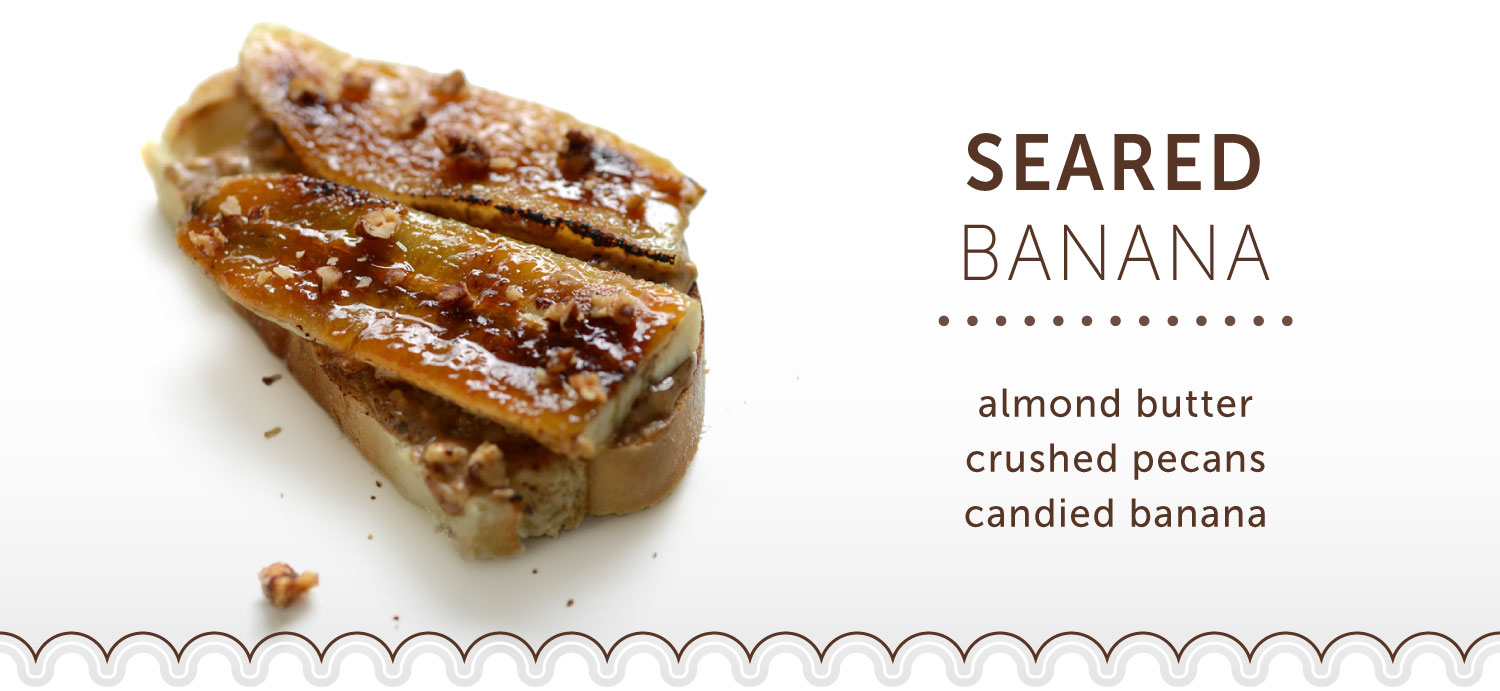 Seared Banana Toast: Bananas and almond butter are great in smoothies, but they're also the perfect mid-day pick me up when you're craving something sweet. No time to sear the banana? Just drizzle some maple syrup over it. We guarantee you'll go bananas over this seared banana toast.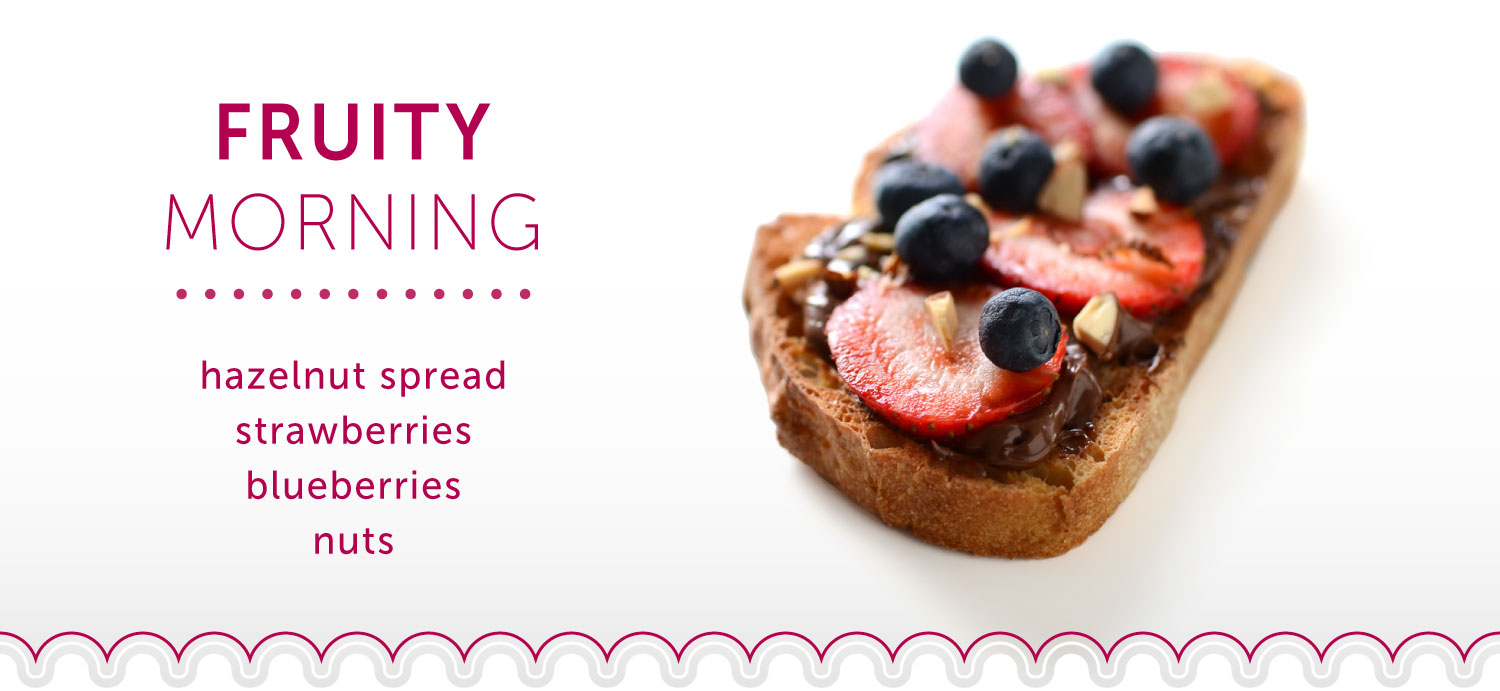 Fruity Morning Toast: Nothing like a healthy serving of fruit to get your morning started, right? The hazelnut spread on this toast gives you just the extra sweetness you need. Or it's just as delicious with honey instead.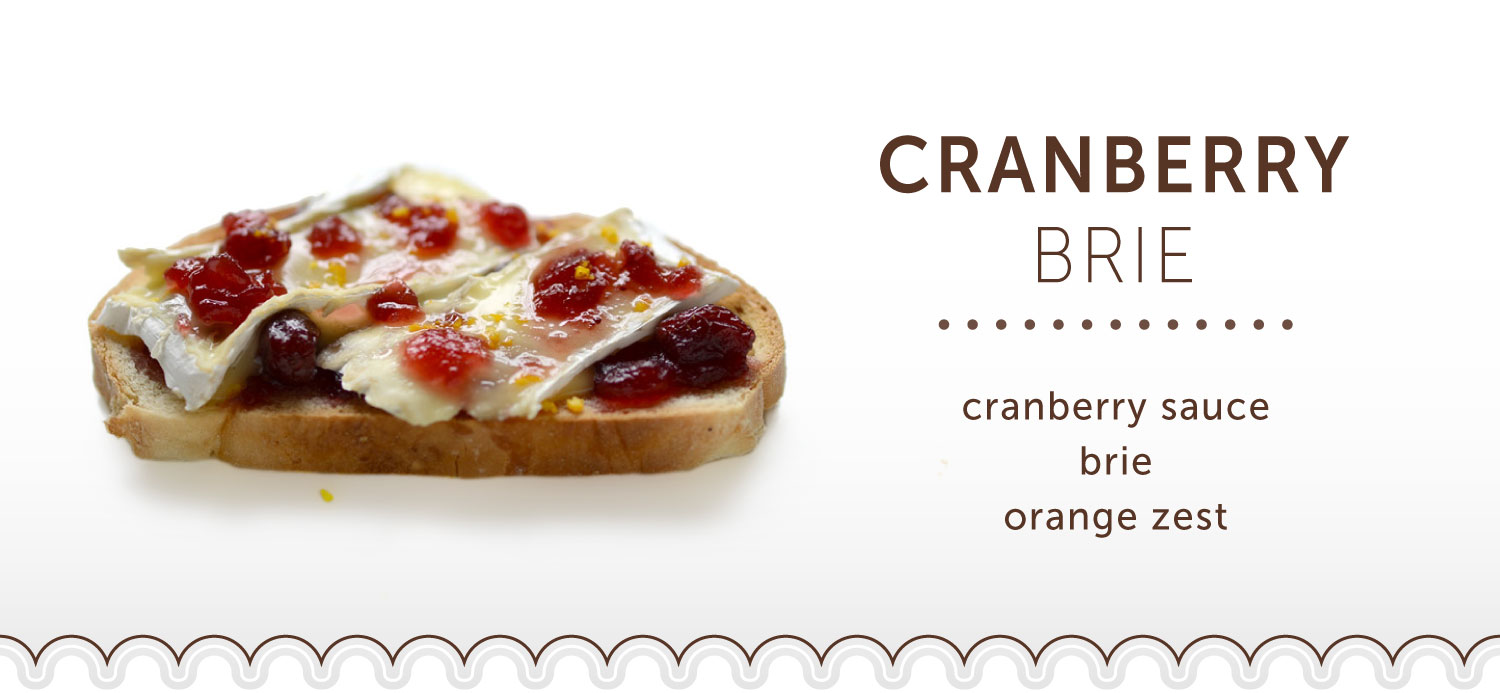 Cranberry Brie Toast: Not sure what to do with that leftover Thanksgiving cranberry sauce? We have just the solution! Of course, anything paired with brie is amazing—but this orange zest and cranberry sauce gives it extra zing!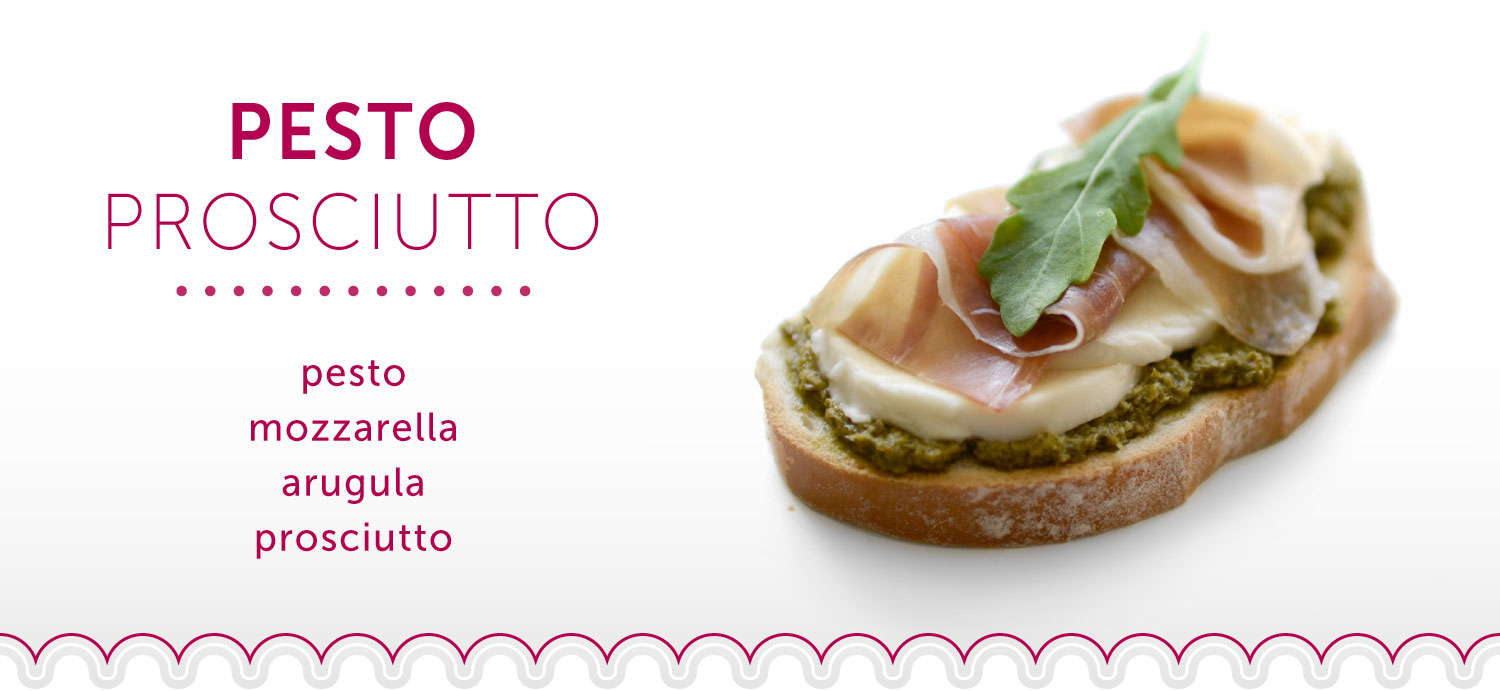 Pesto Prosciutto Toast: If you've never tried pesto with prosciutto, get ready to meet your new favorite flavor pairing! Creamy mozzarella gives it just the right amount of texture.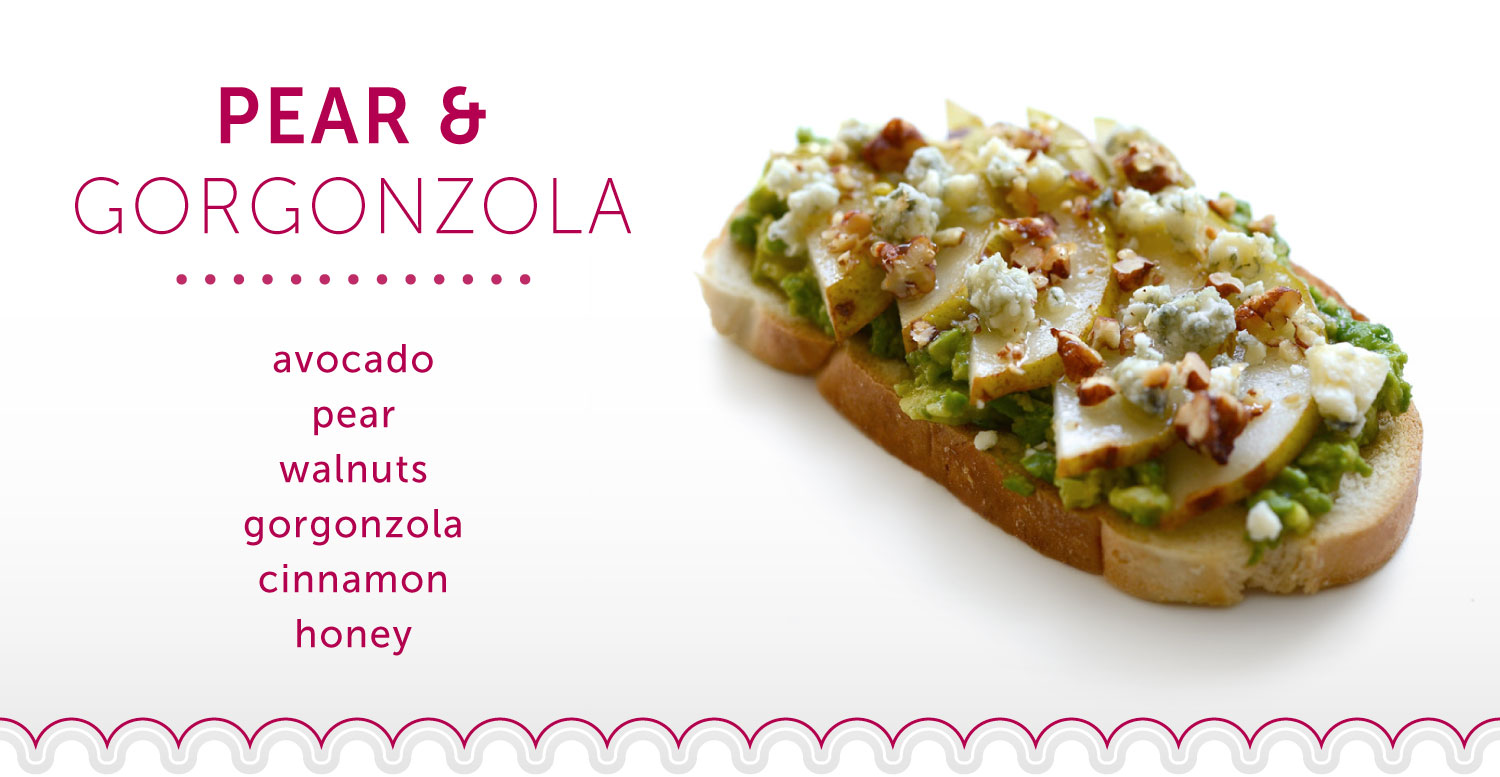 Pear and Gorgonzola Toast: Because we love sweet and salty combinations, we decided to try them on toast. The result was this amazing pear and gorgonzola toast topped with honey and crunchy walnuts. For a little extra spice, add cinnamon.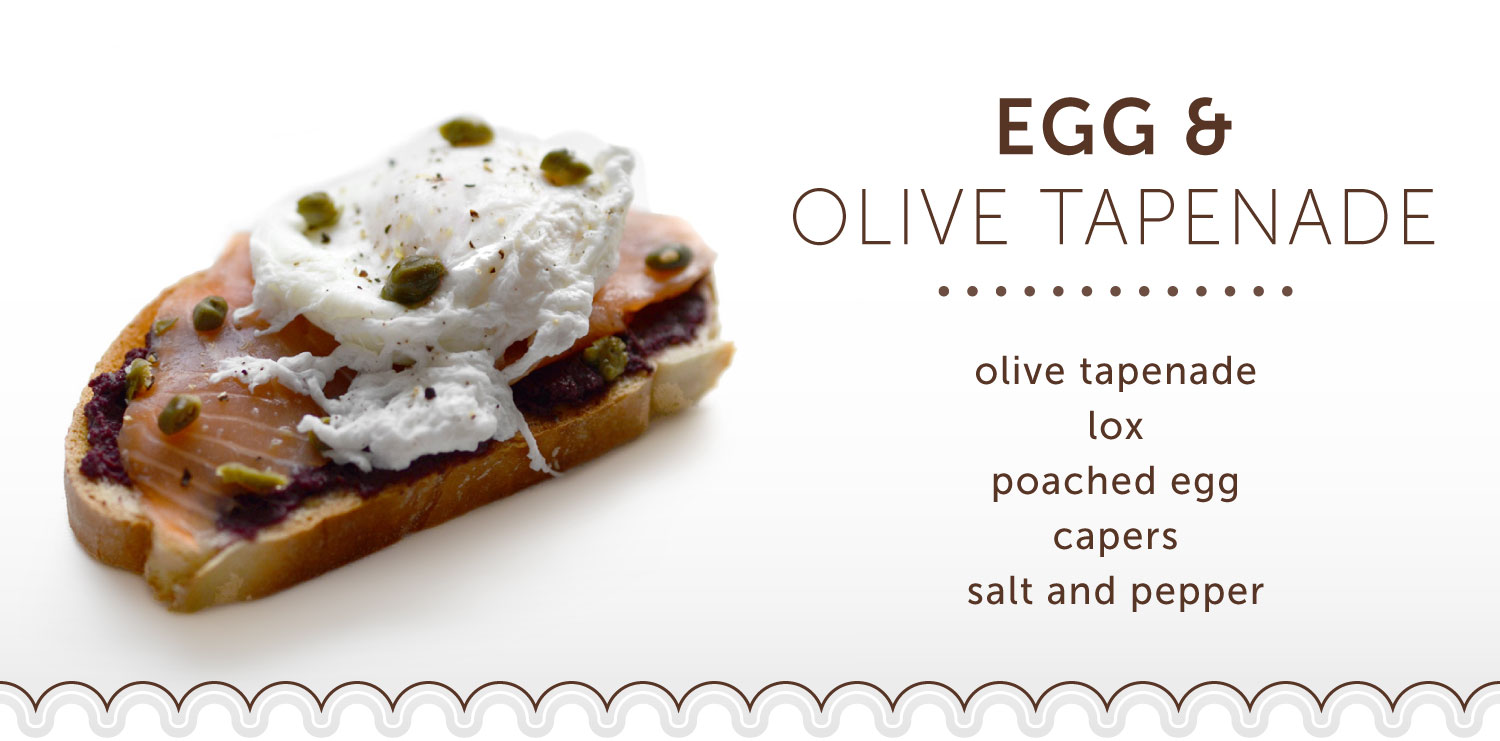 Egg and Olive Tapenade Toast: Lox and capers are usually paired with cream cheese on a bagel, but we decided to try something different and pair them with olive tapenade. This egg and olive tapenade toast has a delicious mix of saltiness and creaminess.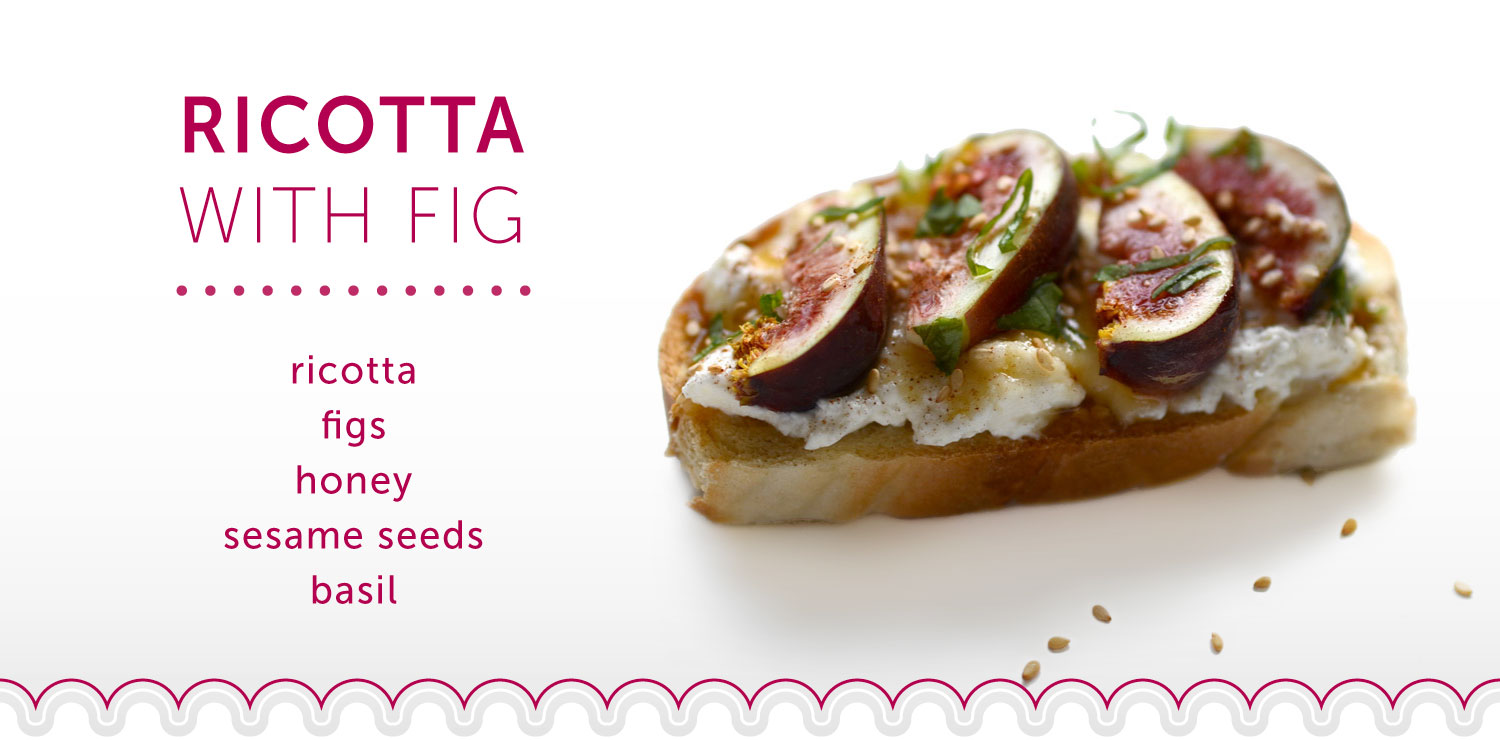 Ricotta with Fig Toast: It's a no brainer: fresh figs are delish with ricotta cheese spread on crunchy toast. If you don't have ricotta, creamy yogurt is a great alternative. Make sure your figs are extra sweet!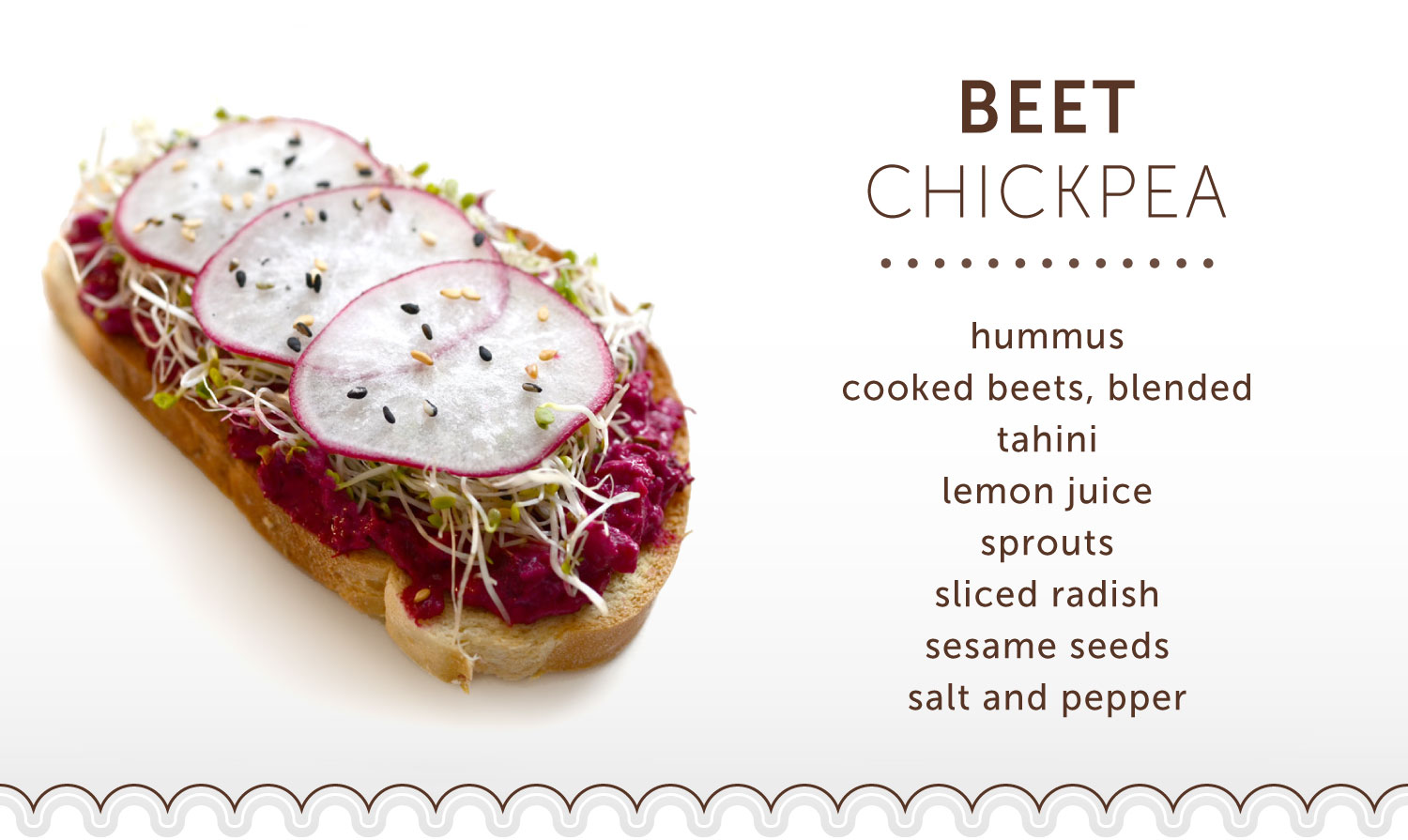 Beet Chickpea Toast: Isn't the pink just gorgeous? This takes a little longer to make as you have to cook and blend the beets, but trust us, it's worth it! Sprouts and sesame seeds add extra crunch. For an awesome beet hummus recipe, head on over to The Minimalist Baker.
If you haven't realized by now, pretty much anything delicious goes great on toast. Hopefully these toast recipes will make your next meal fun.
Toast to Toast
Sadly you can't ship toast to your favorite people, but you can sure send our gourmet meat and cheese gift baskets so they can whip up with their own special toast creation.