Ingredients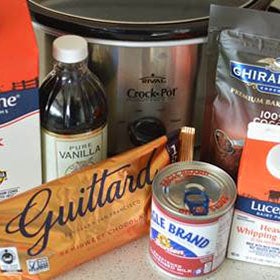 6 Cups

Whole Milk

1/4 Cup

Unsweetened Cocoa Powder (Not hot chocolate mix)

1 Can

Sweetened Condensed Milk

1 Cup

Heavy Cream

1 Tsp

Vanilla Extract

1 1/2 Cups

Semi-sweet Chocolate Chips

Optional toppings:

Whipped cream, mini-marshmallows, candy canes, crushed peppermint and/or sprinkles.
1

Place all ingredients in the crockpot and mix until blended. Cook on low for 2 hours, then turn the crockpot to warming.

2

Stir well and serve topped with your favorite toppings.