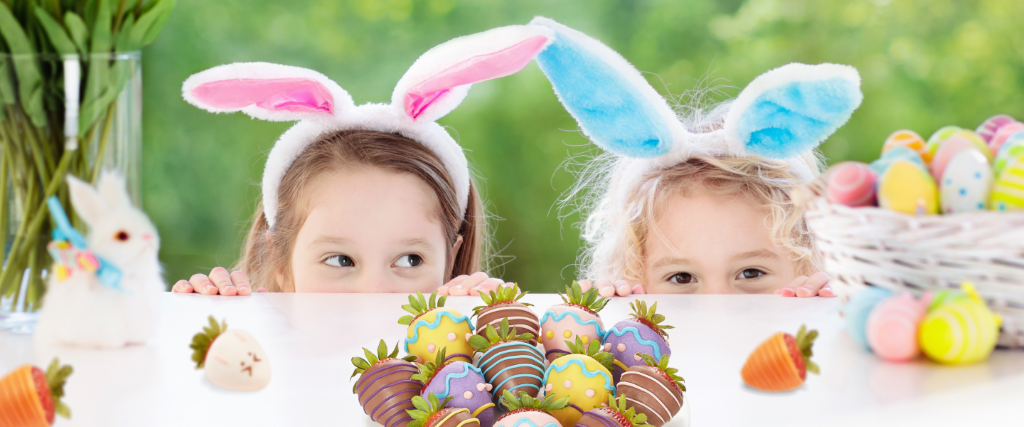 Easter Projects for Kids: A Very Berry Easter Egg Hunt!
Easter is fast approaching, and we know that the kids want to have some fun this year. With all the craziness in the world today, it's important to put together some fun activities for the holidays. That's why we created a new Easter project for kids to make the day extra-special! With the help of the Shari's Berries team, we came up with a new idea for an Easter game for kids – A Very Berry Easter Egg Hunt – and we think it's going to be a hit for this year's virtual Easter Celebration.
A Very Berry Easter Egg Hunt: How
to Play
To get started with this Easter project for kids, you're going to need

some

Easter berries

, like these

Easter Egg Dipped Strawberries

.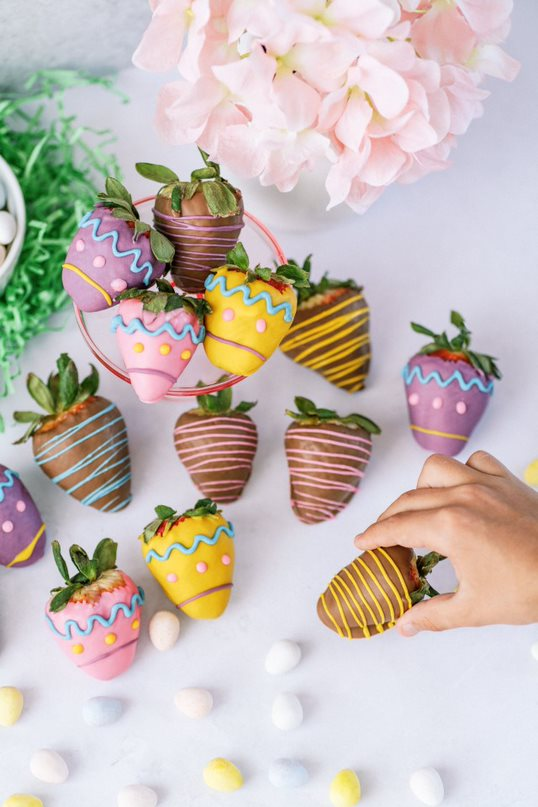 2. Get your holiday table decorated with all the desserts you can think of. Part of the project is making sure the kids don't peek when you're setting the table, so this is a good way to keep things organized while building up the anticipation for the Easter game! (picture)
3. Hide 6 SB easter berries on the dessert table with the other desserts. (Tip: Put them in easy to see places and where they won't have to touch other food to get to them.)
4. Let the kids search the dessert table after dinner to find the berries! We suggest setting a time limit for the Berry Easter Egg Hunt – perhaps 10 or 15 minutes – depending on how old the kids are and how many berries you decided to hide.
5. If desired, have a prize for finding all the hidden berries! Looking for ideas? Take a look at the 1-800-Flowers Gifts for Kids collection for some inspiration – from stuffed animals, to backpacks, and more – take your pick for the perfect prize!
Starting New Easter Traditions with Easter Games
Making the holidays and special occasions fun is so important, especially in today's world. If you think the Very Berry Easter Egg Hunt is something the kids will enjoy – why not make it an Easter tradition? This can be something the kids look forward to each year to make the holiday fun. It's easy to set up and it takes little preparation, making it a convenient choice for an Easter project for kids. And, if you're interested in other kid-friendly projects, check out a couple of our other posts: