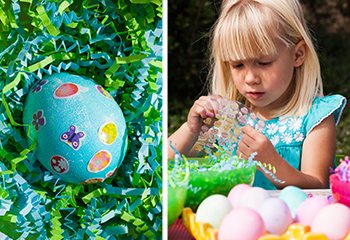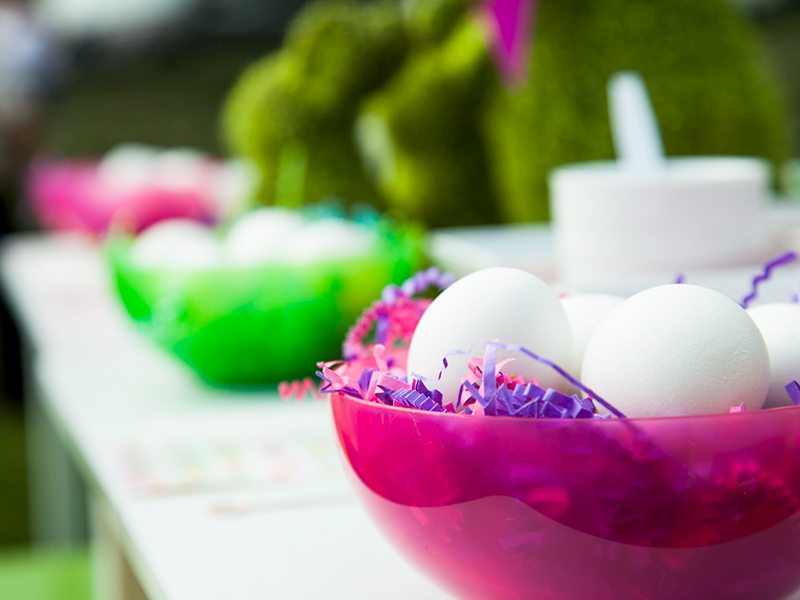 Keep it clean
Send out invitations a few weeks in advance of the party date and make sure to include helpful details. For example, suggest parents dress their kids in things they won't mind getting a little extra colorful—in case they splatter dye on them (they will). Or make things even easier by picking up kid-sized smocks at a craft store. Keep your rugs and floors safe from messes by hosting the party outdoors. You'll also have a lovely spring backdrop for any photos you take.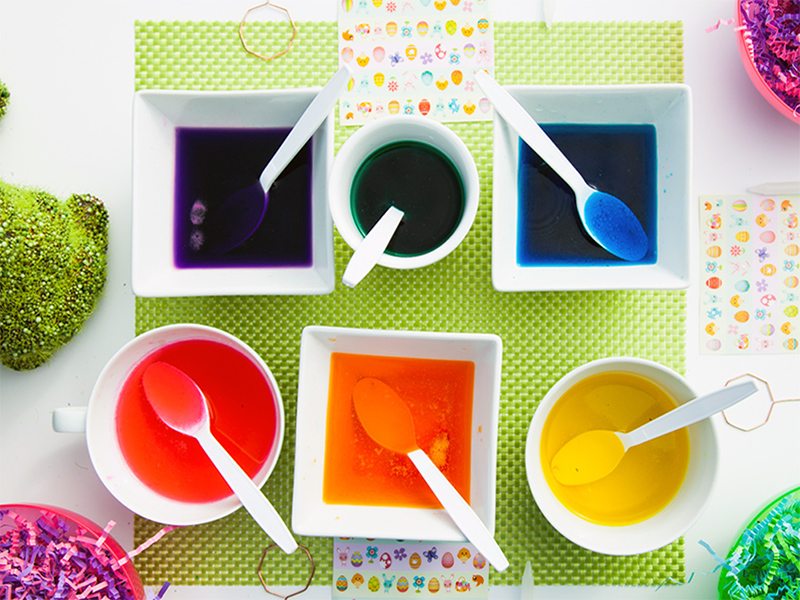 Set the scene
We invited six children to our party. So we pulled together two pint-sized tables and gave each side of the table their own set of dyes from an Easter egg decorating kit. Kids younger than three probably won't understand how to use the dyes, so give them crayons or stickers to decorate with instead.
Each place setting included:
1 set of dyes
1 sheet of stickers
1 egg dipper
1 "nest" (a colorful plastic bowl filled with paper Easter grass) containing 4-5 uncolored hard-boiled eggs
1 8 pack of crayons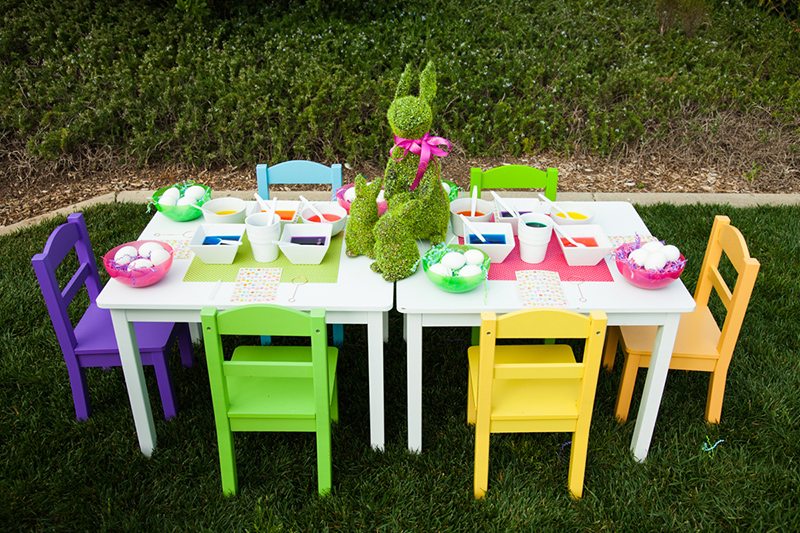 The egg baskets and dye did most of our table decorating, but we also made sure to squeeze in an Easter bunny or two.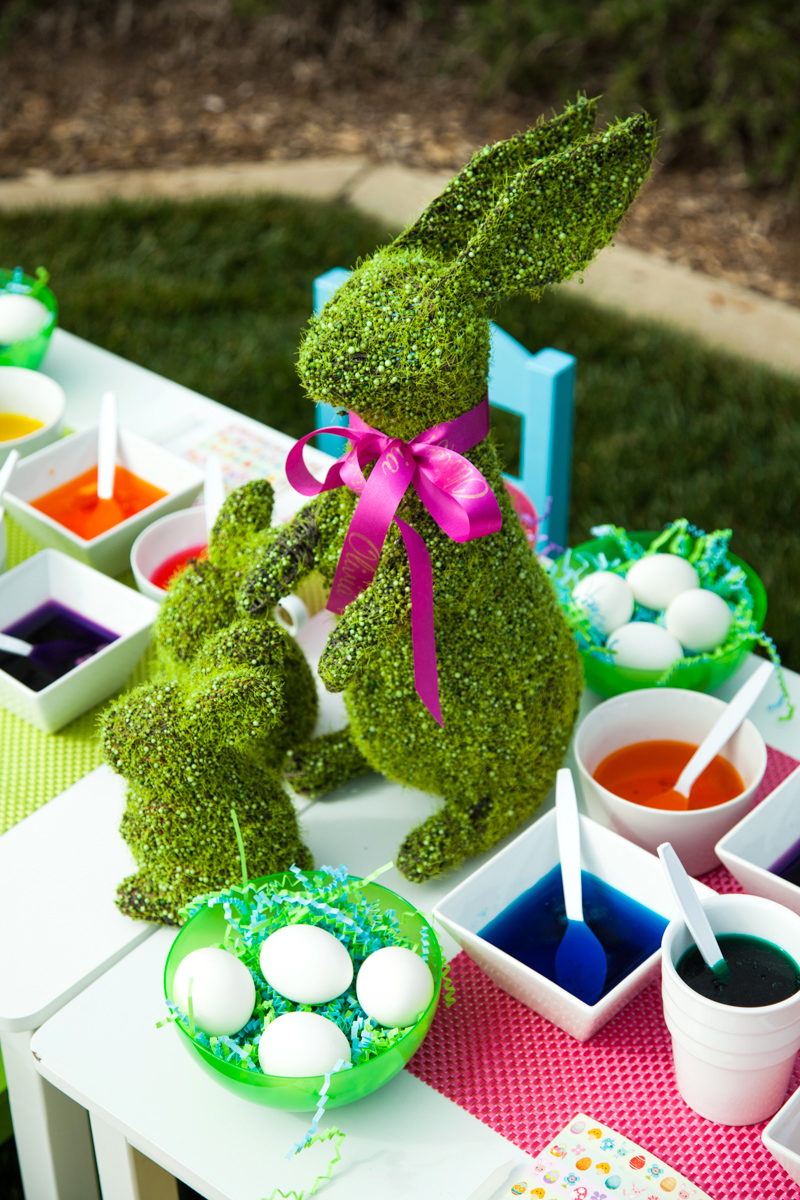 Give them a lesson
Some of the kids at our party had never decorated Easter eggs before, so we gave them a quick tutorial on how to write on the eggs with white crayon to get a design to magically appear after you dip it in the dye. We also showed them the best ways to get the eggs in and out of the dyes using dippers and spoons.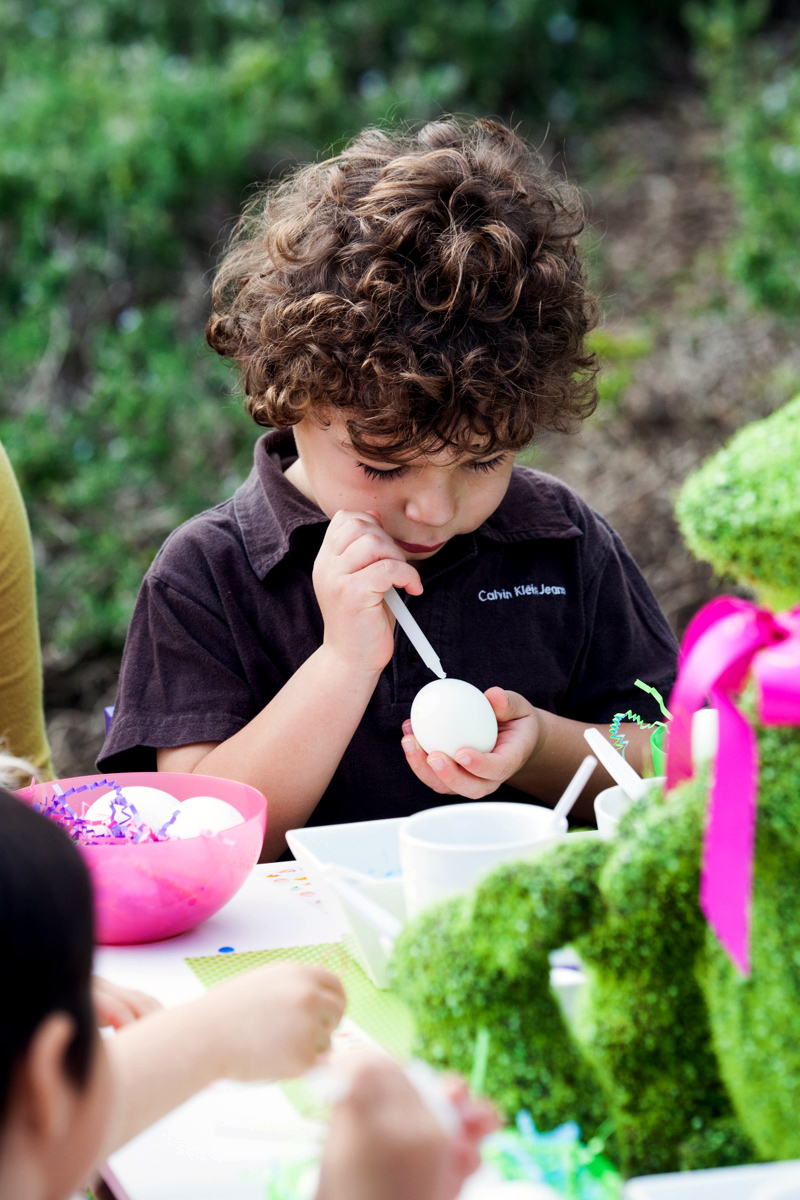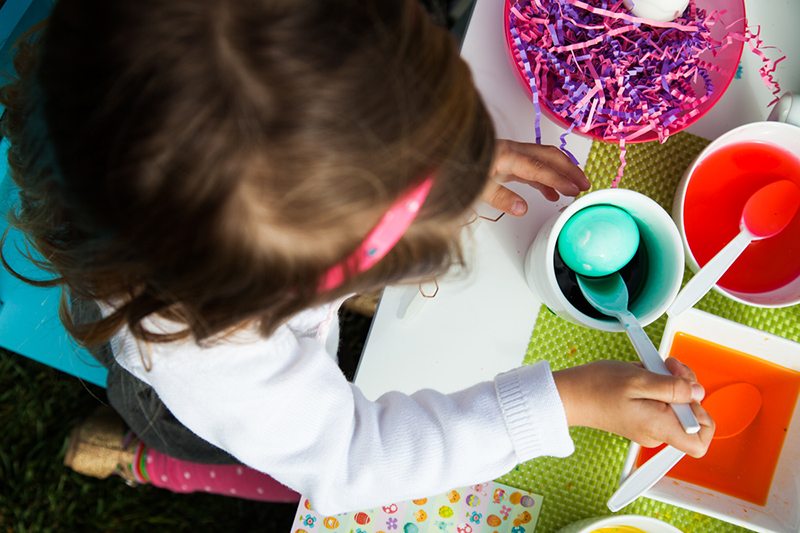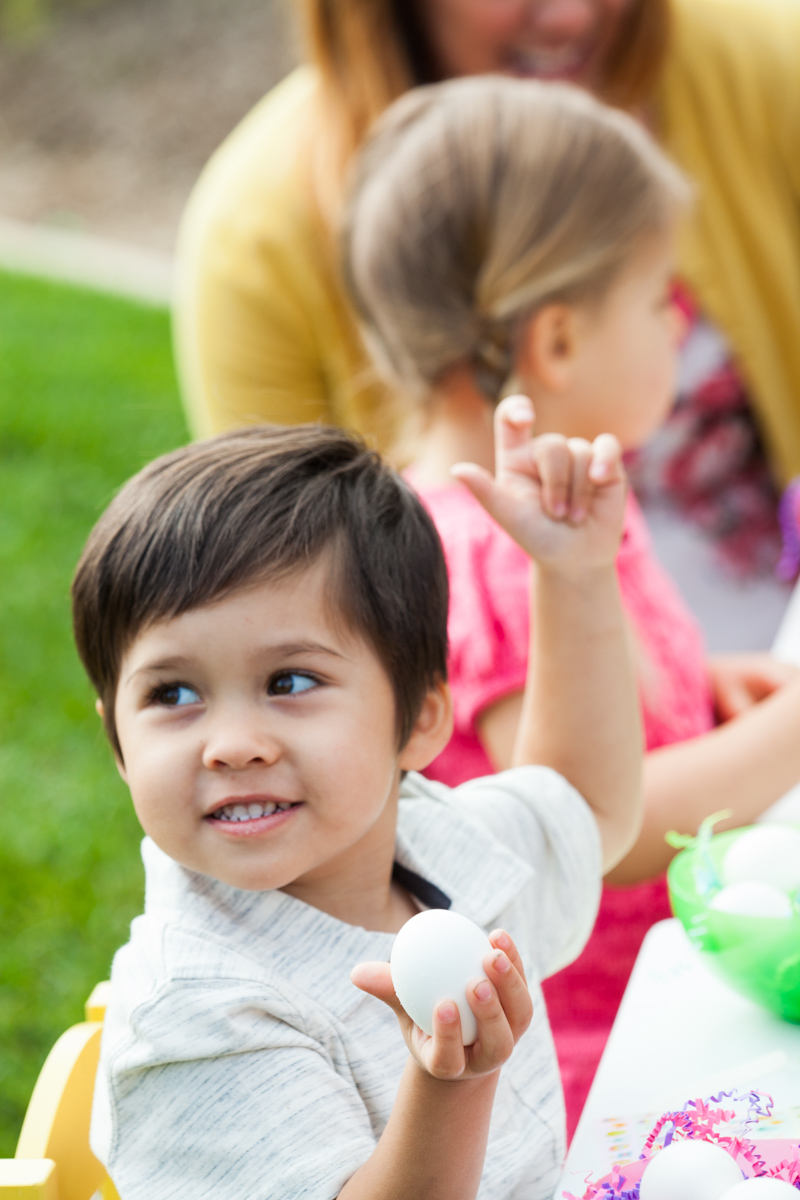 Get extra eggs
One thing we learned in the process is that it's better to have too many eggs than not enough. Once the kids got rolling they loved it. Even when we ran out of eggs they weren't ready to stop, so they started double-dipping eggs that had already been colored.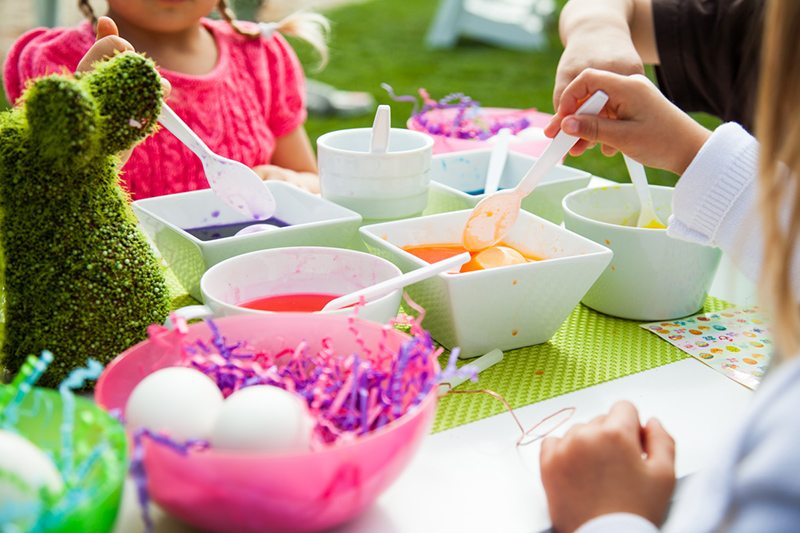 Color them happy
We collected all the dyed eggs in a ceramic egg crate and used a washcloth to dry them off so they could get right to decorating. If you don't have a ceramic egg crate, just use the cardboard crate the eggs came in. Be sure to dry them thoroughly so stickers stay in place.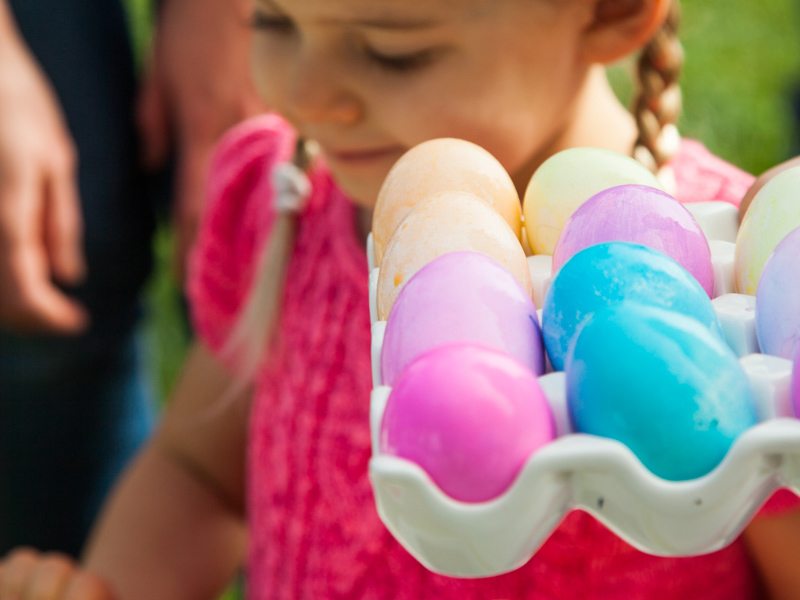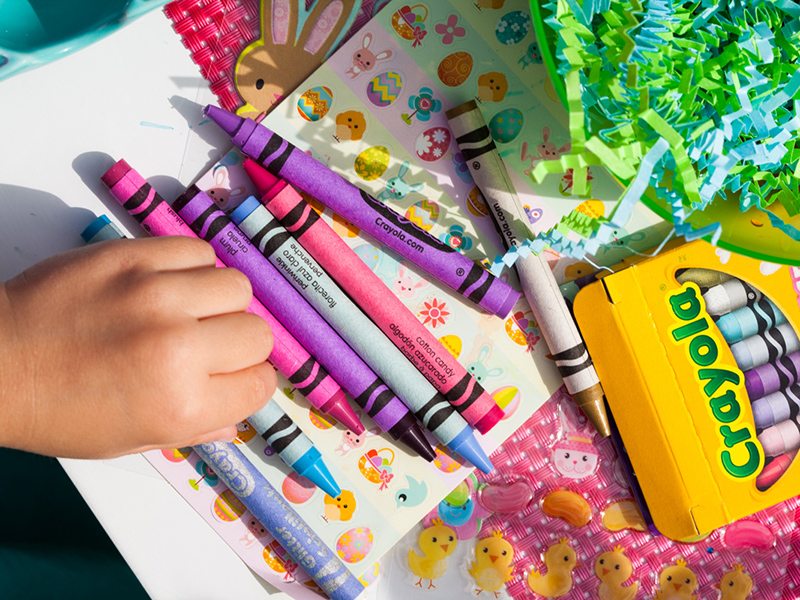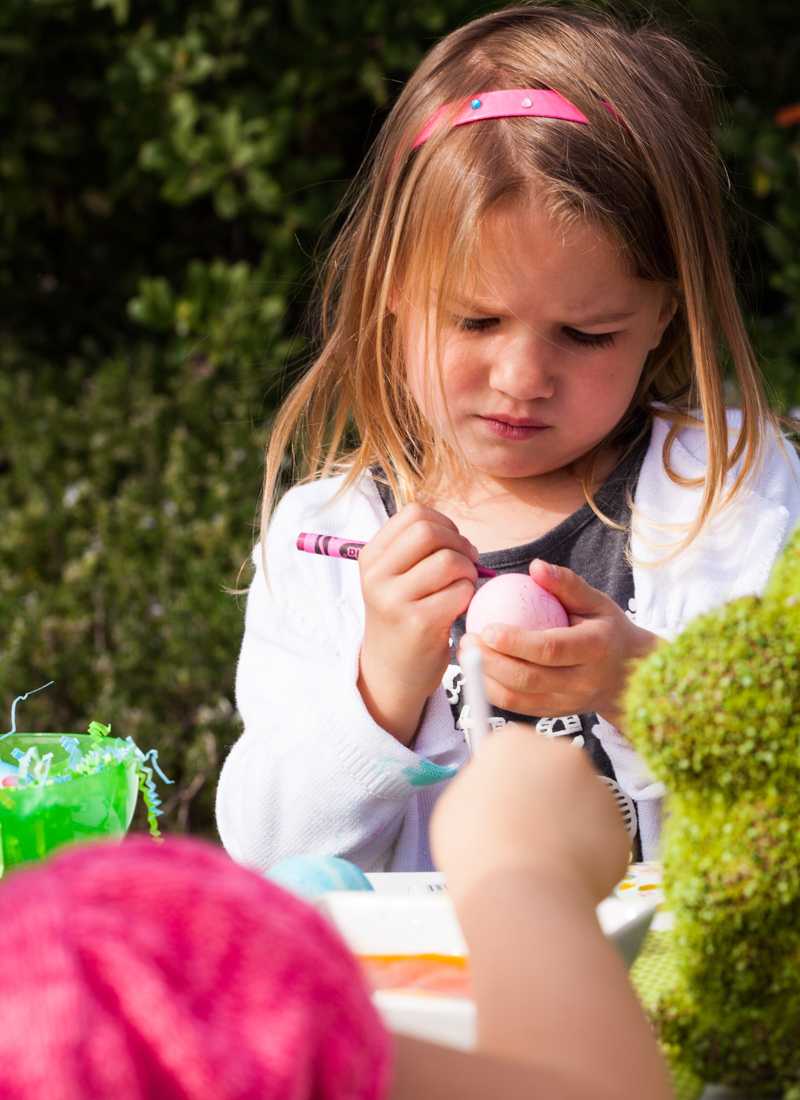 Most of the kids were pretty independent, but moms and dads lent a hand when they were needed.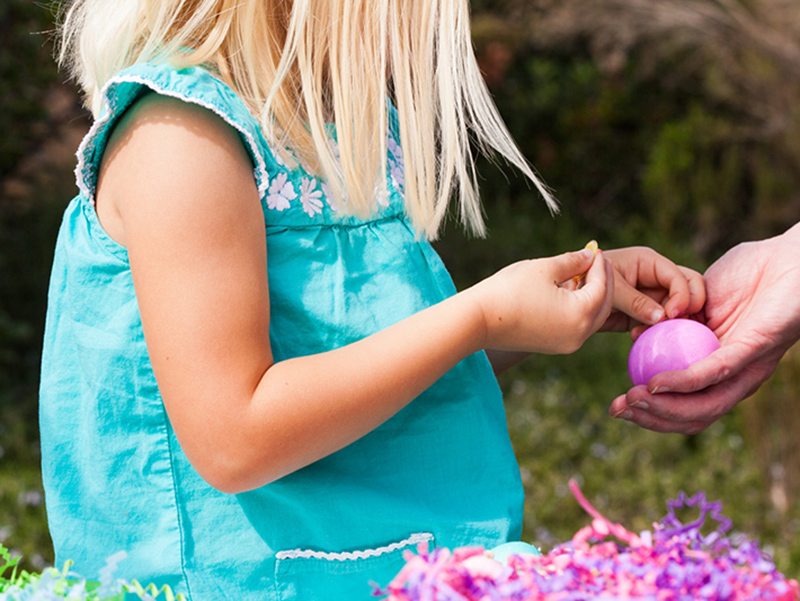 Crayons and stickers were easy for the littlest guest at our party.
Snap some eggcellent pics
After all the eggs are dyed and decorated, it's time to take some photos of your budding artists. Tell them each to choose their favorite eggs. Then, use the table as a festive backdrop and have them display their masterpieces for the camera. After the party is over, e-mail the images to the parents as Easter keepsakes.
Take a look at our mini models hamming (and egging) it up for the camera.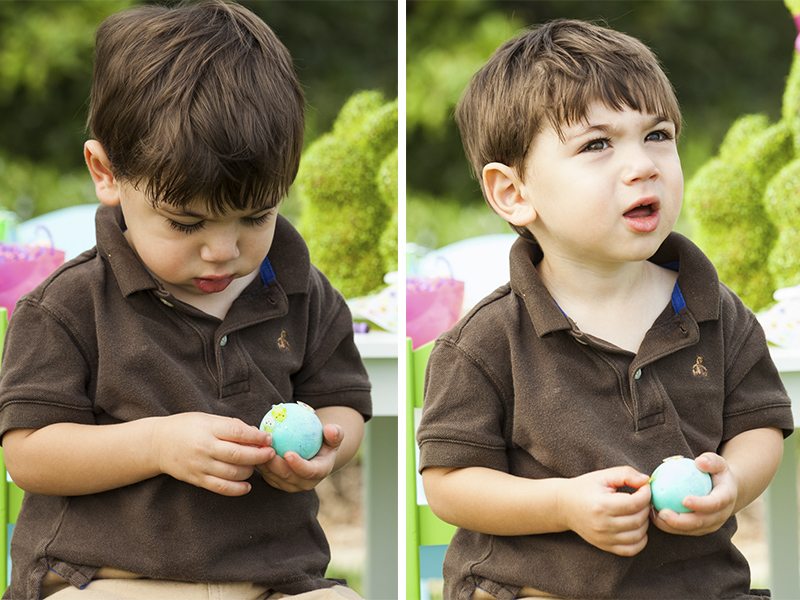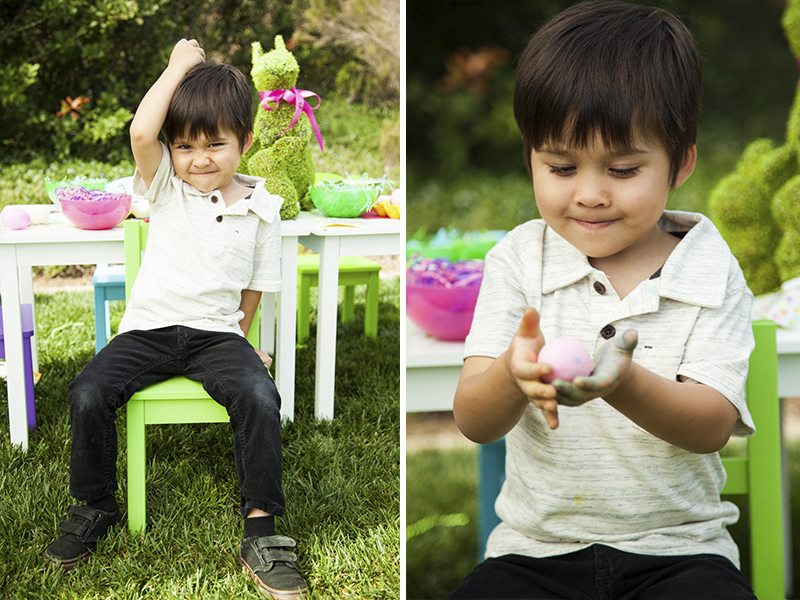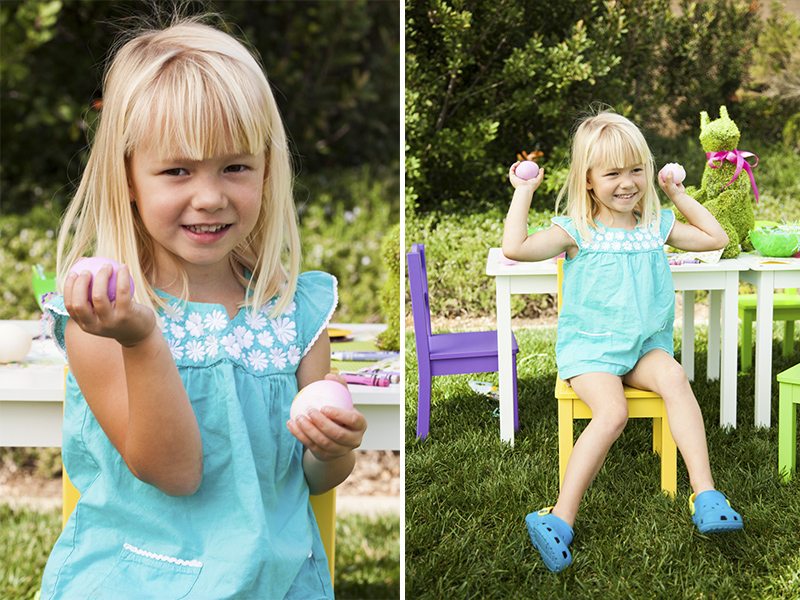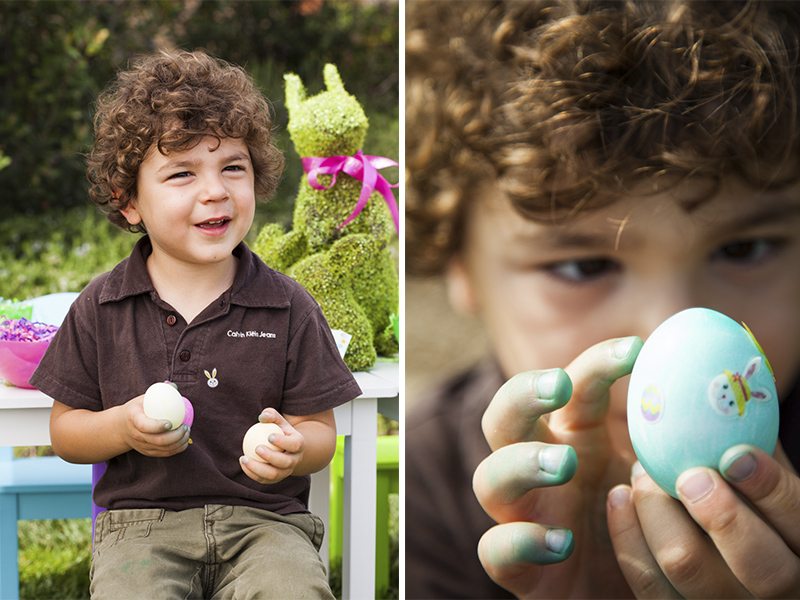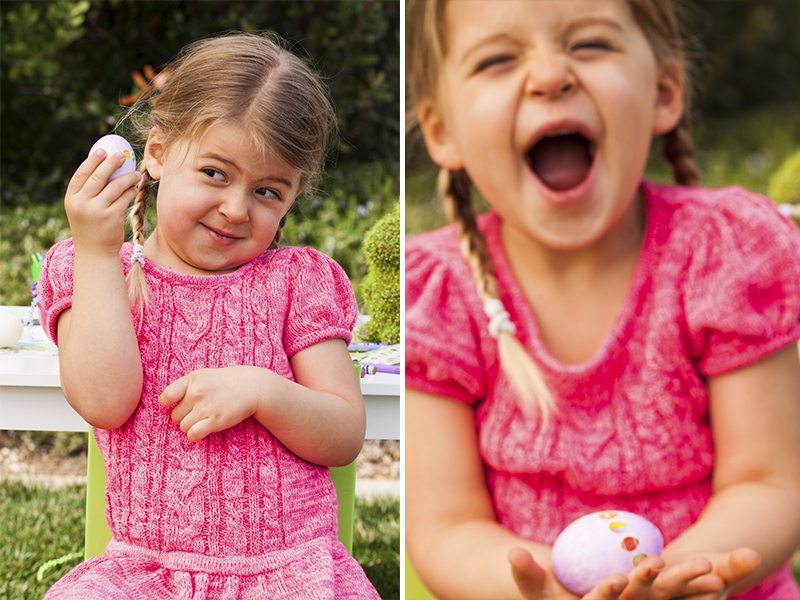 Show & tell us
So, of course, after reading about our Easter egg party, you're going to host one of your own. We can't wait to see all the amazing egg art your young ones create. Show and tell us by posting your pics to Instagram and tagging them @SharisBerries. If you're an Aunt, big sister or grandma who can't be there to celebrate with your favorite munchkin, let us deliver the Easter party to them. They'll adore our cute and fudgy chick brownie pops and bunny-sprinkled berries.