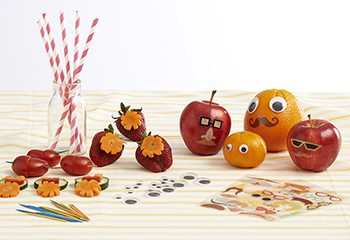 DIY: 5 Ways Moms Make Lunch Fun
Add Some Color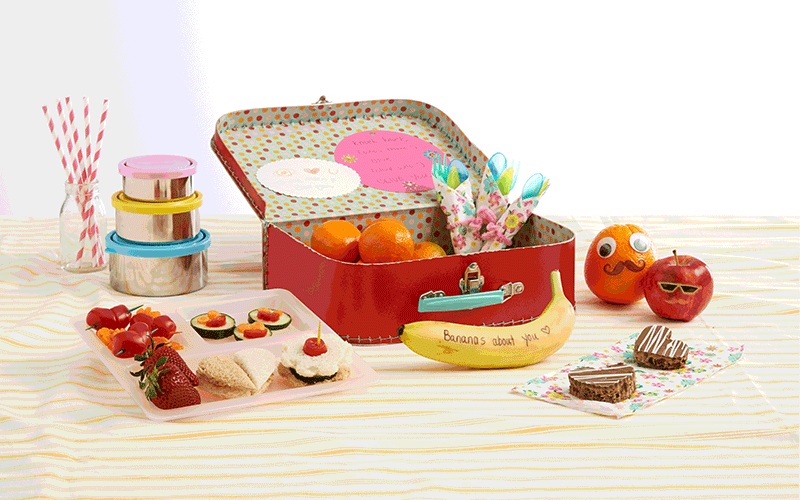 Kids love bright hues. Liven up their lunch with straws, napkins or Tupperware in cheerful shades. Give them a polite way to eat with their fingers—a vibrant finger spork. Add a drop of food coloring to their milk or yogurt.
Make a Funny Face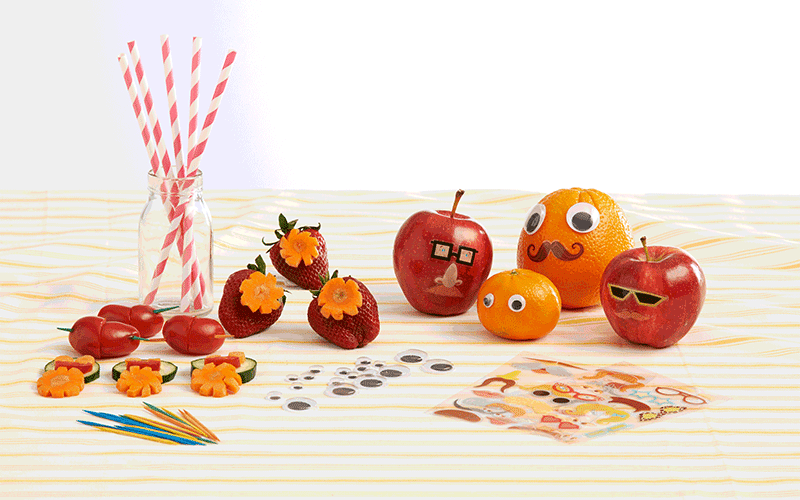 A googly-eyed orange or mustachioed sandwich is sure to get them giggling. Transform oranges, apples, pears and more fruit and veggies into cute cartoon characters with eye, nose and mouth stickers. Give a sandwich a silly face by adding candy eyes, a carrot slice nose and a mustache toothpick.
Hearts and Flowers
Cut carrots, watermelons, brownies or even sandwiches into flowers, stars or hearts with a cookie cutter. Use a toothpick to turn cherry tomato halves into hearts.
On a Stick
Candy apples. Cake pops. Proof that everything's better on a stick. So why not veggies and fruit? Slide cucumbers, cauliflower, strawberries or whatever you like on a toothpick or wooden kabob skewer.
Joke's on You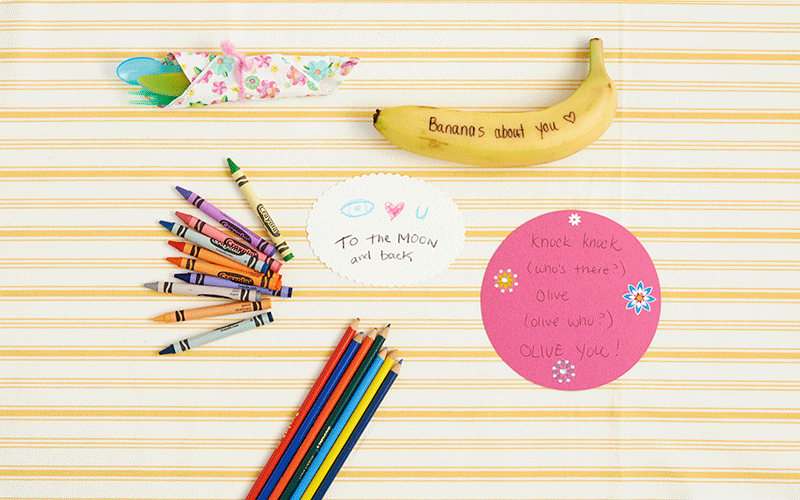 Make them laugh with a silly handwritten knock-knock joke. Better yet, etch a secret message on a banana with a fork. Once it browns they'll be able to read it. Make it funny or heartfelt, it's up to you.
A Macaroni Masterpiece
If you pride yourself on your artistic skills and want to really show off, check out magnificent food artist Samantha Lee's Instagram page. She amazed us with her macaroni-haired Hermione, molded-rice monkey and more art.
Tell Us All About It

So what did you make for lunch? Or, what was the most creative thing your Mom did with your lunch? Please dish!