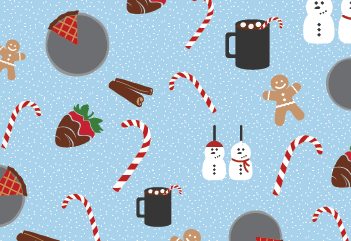 Why Americans Would Give up Facebook for a Christmas Cookie
Candy Cane Confessions
What sweet secrets do you hide during the holidays? Share in the comments and we promise we won't tell Santa.
Christmas Treats They'll Want to Hide
Don't trust yourself to make homemade holiday treats? (And not eat them yourself.) Let us deliver them for you. Snowmen brownie pops. Holly-sprinkled berries. Make them merry with an unforgettable gift, from us.