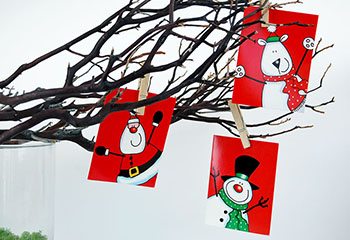 4 Fabulous & Easy Holiday Hacks
DIY: Festive Ornaments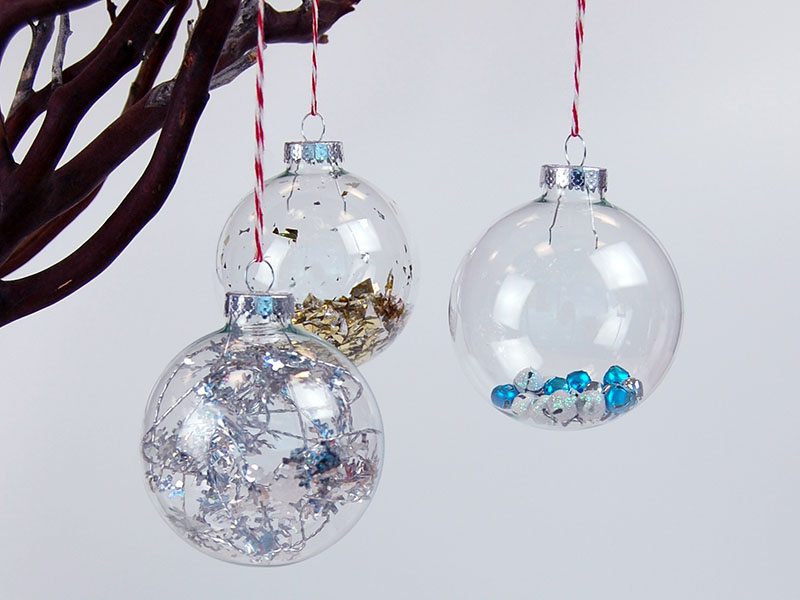 These festive ornaments are so easy to make, your kids can do it (while you're watching the latest Lifetime Christmas movie). All you need are clear ornaments and glitter, tinsel, confetti, jingle bells or anything else you want to fill them with. Match your holiday decor and string them up throughout your home, on a door wreath or give them as Christmas gifts. Giving cash this year? Stash it in one of these instead of a boring holiday card. Add cotton, a mini snowman and glitter and voila! You've made a holiday snow globe. You can even monogram them with a glass marker or sharpie. After the holiday season is over, replace the decorations with an air plant and hang it as a mini terrarium.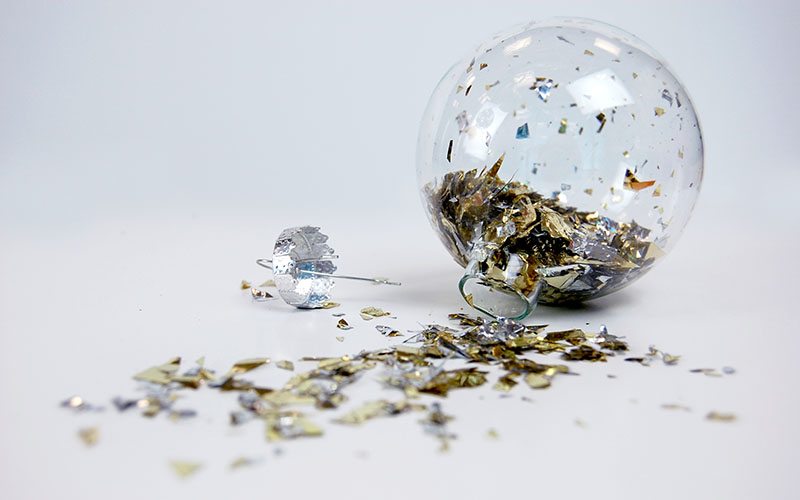 You'll need:
Clear ornaments
Ornament hooks
Decorations to fill the ornaments
Directions:
Fill the ornaments. And you're done!
Recipe: White Chocolate-Covered Strawberry Santa Hats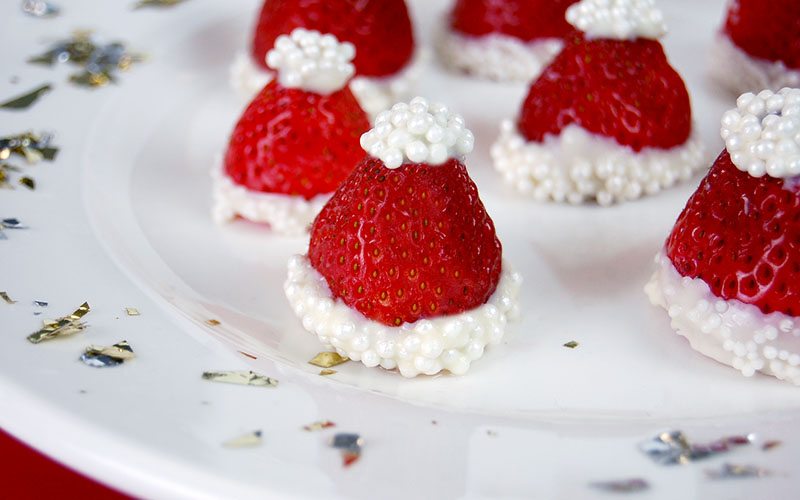 No time to bake dessert this holiday? Try these easy and adorable no-bake chocolate-covered strawberry Santa hats.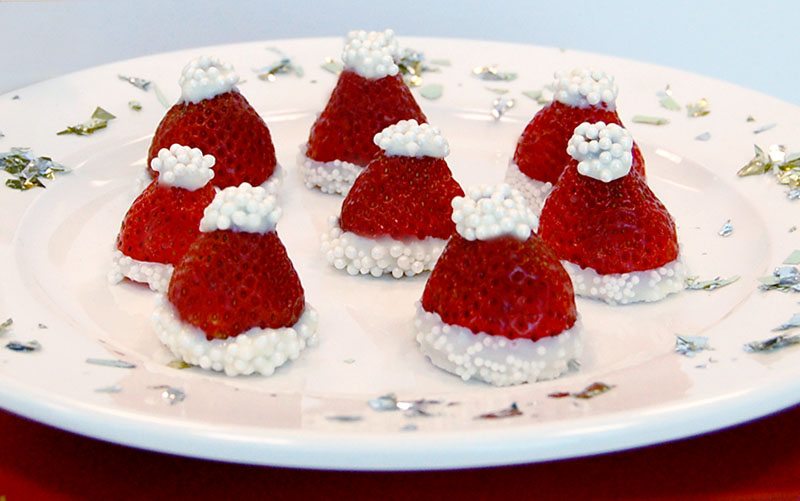 Ingredients:
Strawberries (pointed tips work best)
White melting chocolate
White sprinkles
Directions:
Cut green leaves off strawberries to give them a flat base to sit on. Melt white chocolate according to directions on package. Dip pointed tip of strawberry in white chocolate and immediately roll in white sprinkles. Do the same with the base of the strawberry. Refrigerate at least 10 minutes until chocolate is hardened. Serve.
DIY: Clothespin Snowflakes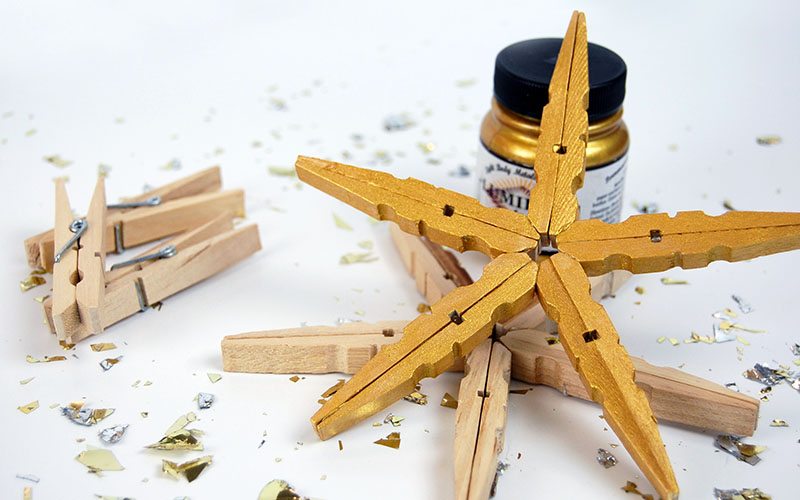 They're fun, easy and made from stuff you probably already have hanging around your house. Hang them on the tree, use them as decorations or attach them to Christmas gifts instead of the usual bow.
You'll need:
Clothespins (5 per snowflake)
Hot glue or wood glue
Paint, stain or white wash
Directions:
Remove metal spring from clothespins. Use hot glue or wood glue to secure flat sides of clothespins together. Glue five of these pieces together to create a snowflake shape. Paint, stain or whitewash the clothespins.
DIY: Christmas Card Tree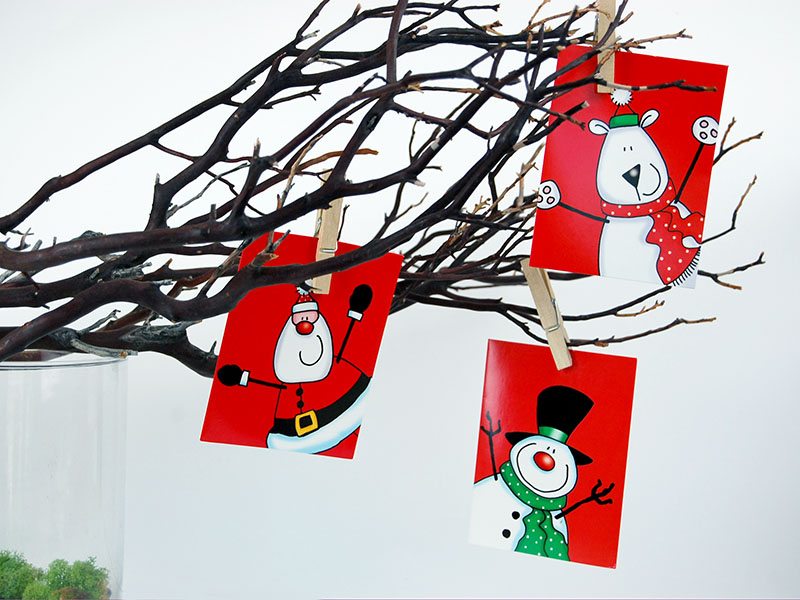 This glorious hack solves two problems with one tree. Now you have a unique, personalized Christmas tree and a clever, stylish way to display your holiday cards.
You'll need:
Tree branches
Clothespins
Holiday cards
Directions:
Gather tree branches from your own yard or pick them up at a craft store. Attach your cards to the branches using clothes pins.
Share Your Holiday Hack
Did one of our hacks work for you? Or do you have your own genius holiday hack? Let us know in the comments! Need more ornament inspiration or looking to purchase premade ornaments? Personal Creations has a great selection of Christmas ornaments for kids and Gifts.com has a fantastic selection of photo ornaments.